Pat Byrne quickly got to work when he joined GE in July 2019 as the new CEO of GE Digital, the company's software development unit, which builds applications for the industrial internet of things. He and his team divided the industrial software market into four key segments: the electrical grid, power generation, the oil and gas sector, and manufacturing. Then they visited customers and helped them learn from the data that their machines, power plants, factories and other assets were producing. The approach was effective and is part of work going on throughout GE. "Putting all the information on the table and having honest conversations allowed us to reach the right path forward for the business, the company and our customers," Larry Culp, GE's chairman and CEO, said in December in a companywide email.
Today, that path is delivering unexpected dividends. GE Digital's software has been helping customers keep their factories running and power stations and water treatment plants open even as their employees started to work from home due to the COVID-19 pandemic. "In terms of the 'new normal,' the longer this situation lasts, the more demand there will be on connected machines, artificial intelligence, machine learning, business analytics and other tools that allow business processes to be optimized and improved," Byrne says. "And the better these systems get, the more they will become the new normal."
GE Reports talked to Byrne about the many ways his business is helping companies, including GE, stay open. Here's an edited version of our conversation.
GE Reports: What are you hearing from customers? How are they responding to the pandemic?
Pat Byrne: I've talked to a number of customers over the last few weeks, and the first part of the conversation is always about safety. How are we going to keep our employees safe and how are we going to keep running the organization with our employees at home? Everybody's in this massive adjustment all of a sudden. They didn't have time to plan for this. This was more like on Friday they decided that they are not going to go in on Monday. People were scrambling, problem-solving and adjusting to the new safety and demand realities.
GER: What does it look like on the ground?
PB: Some customers have a lot of new demand and others are seeing less demand for their products. But that's only part of the story. The other day, for example, I was talking to a consumer packaged goods company. For most of these companies, demand is pretty strong for products like toilet paper. But they operate many different factories and some of them have been fairly hard hit — demand has fallen for other goods. They need to ramp up production, but some of their workers can't come in because they have kids at home or because there's an outbreak in their area. It's a demanding, dynamic situation where real-time adjustments will be needed.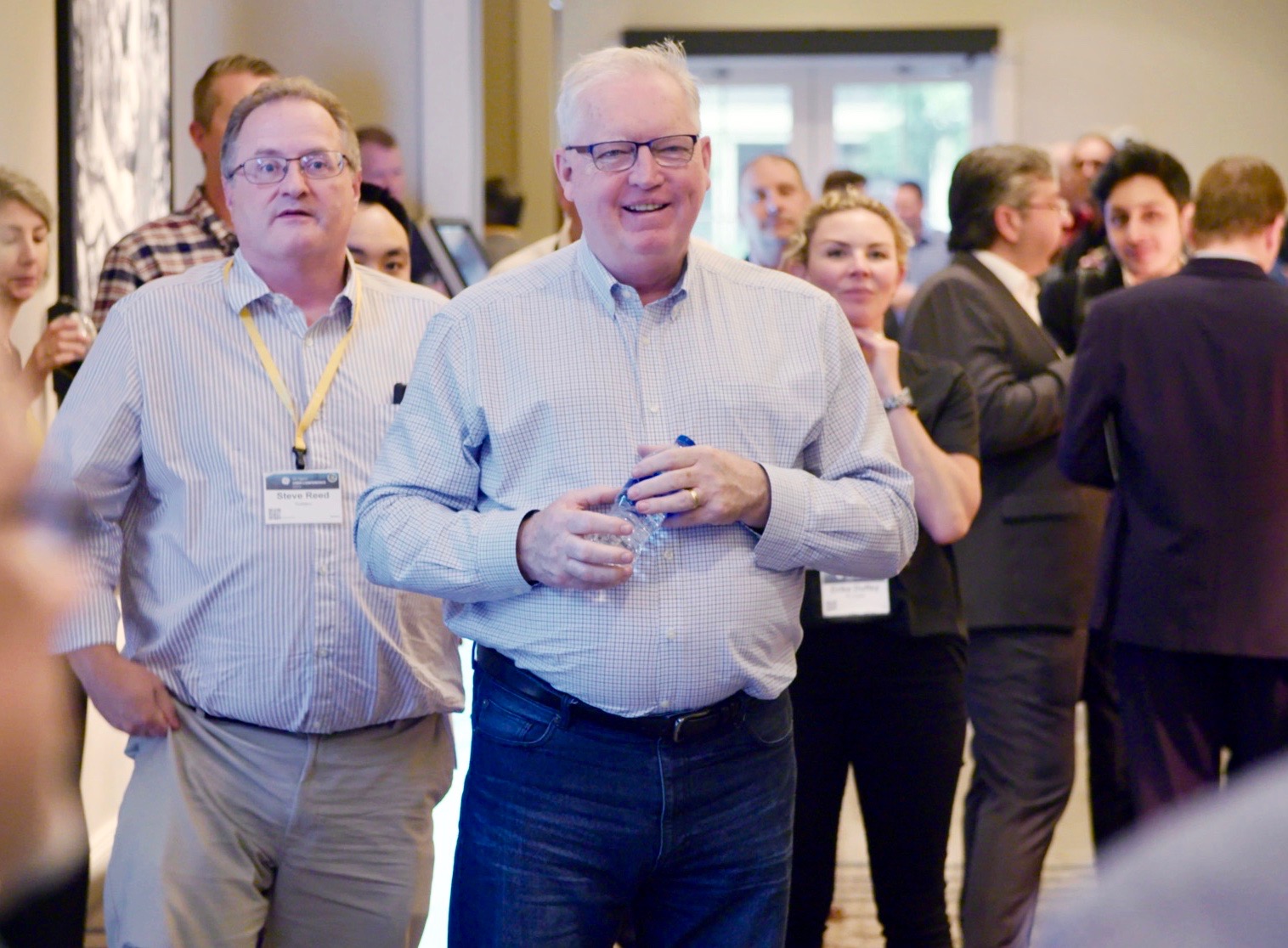 GER: How are they coping?
PB: The first thing on everyone's mind is to get over the shock. Let's take stock of our workforce, our locations, our processes, the demand we have and how do we quickly adjust to the new way of working? Once they stabilize, the next thing on everybody's mind is how long will this last and what's it going to be like out the back? I think people are starting to turn to this question: How do we get back to some semi-normal? What are the new safety guidelines going to be? How much demand is there going to be? What about the supply chain? Agility is super important because some of these questions can't be easily answered.
GER: How does software make you more agile?
PB: Just like most GE Digital employees are now working from home, our customers are doing the same thing. They previously would have used our software inside the manufacturing plant or an operation center as part of their day job. They're now using that exact same software from home. And because it's cloud-based or it's remotely accessible, the ability to shift that work to home has been a really seamless process. Now, you don't get every benefit of being in the factory, but all of the functionality is still there. Power generation customers like SPE, water utilities like the city of Haverhill, we're helping them minimize the number of employees they need on-site, which helps keep them safe.
GER: You can run a plant from your kitchen?
PB: These are not IT solutions where somebody's just logging onto a server. This software is deeply connected into the machines that are controlling the processes. We've been able to do that and do that really very seamlessly. Just yesterday I was on the phone with a customer in the renewable energy industry. Previously, they would have technicians going out to wind farms and operation centers. All that work now has to be done remotely. And it all has to stay synchronized, secure, up to date, in real time. So the reliability and availability, the ability to gain that visibility in real time, is important. We're doing it for power generators, but also electrical grid utilities. The electric grid is the largest machine in the world. We're able to give staff a real-time understanding of what's going on across the entire enterprise.
GER: What about manufacturing?
PB: We have a customer that has all their manufacturing data in a cloud that we've provided. If you're able to really look at all the demand and all the supply, you're able to understand much more quickly, in real time, where the constraints are. You can use the software to figure out how to optimize that supply chain, for example, across all the plants — to meet their demand globally. The real-time visibility across the operations and across the business processes is helping companies increase their resilience to disruptions. It's giving them the information they need to be able to plan and execute in a far more dynamic environment. The better they can anticipate, the faster they can adapt, the more likely we'll have the right goods getting to market.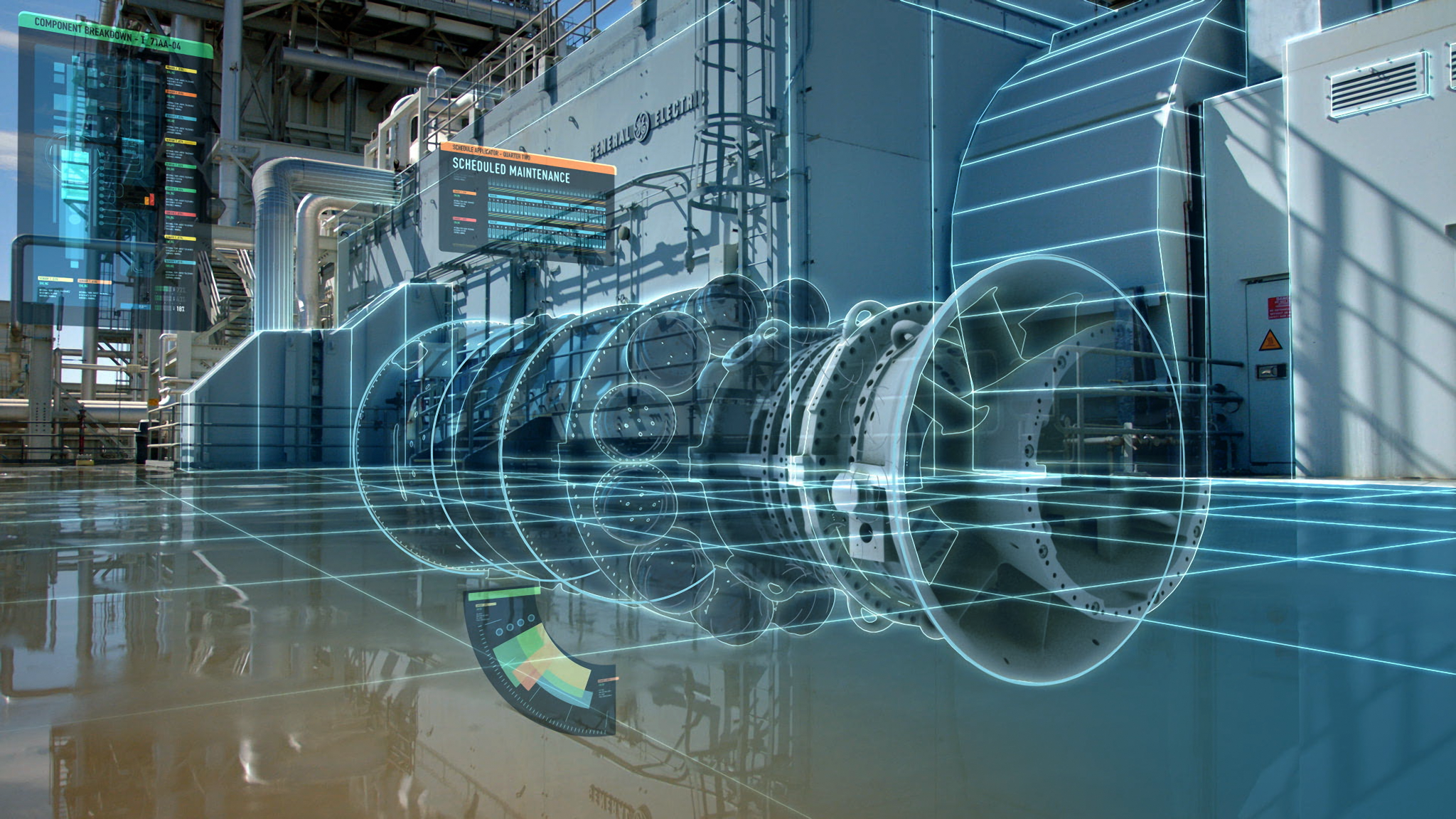 GER: You built this technology before the COVID-19 pandemic. What are your engineers learning from its applications during the pandemic?
PB: Resilience is always a priority for industrial companies. Anytime you put a system under this level of stress, you learn where you have to invest and put more resources into making sure that it's really well-supported and available on a real-time basis.
You've also got to figure out how to provide context for workers where they have no context. When you're in a work environment, you have your peers around you. When you're sitting in your living room and trying to do this work, our software has to be interoperable and functioning with other critical business processes in order for that work to be effective. There's usually four or five different pieces of software working simultaneously, linking together four or five different screens that maybe even thousands of users are looking at. This operational integration is important.
GER: How do you make sure that everything is working as it should?
PB: The power of GE Digital and the industrial internet of things is that you can put sensors on machines, you can make measurements and then over time you can build a "digital twin" of that machine. And then with that digital twin, you can do predictive analytics and improve reliability or lower costs. We have real-time monitoring centers where we can see system availability — whether something is running or not — on a minute-by-minute basis. That team has saved customers over $1.5 billion in recent years by anticipating operational issues remotely. But we've also been investing in predictive analytics to see whether our systems are under strain. In other words, we get an early warning and see the stress and strain on the system before the customer experiences it. We have a full-time team of experts focused on putting preventative actions in place to maintain the availability, to make sure that everything is operating as it should.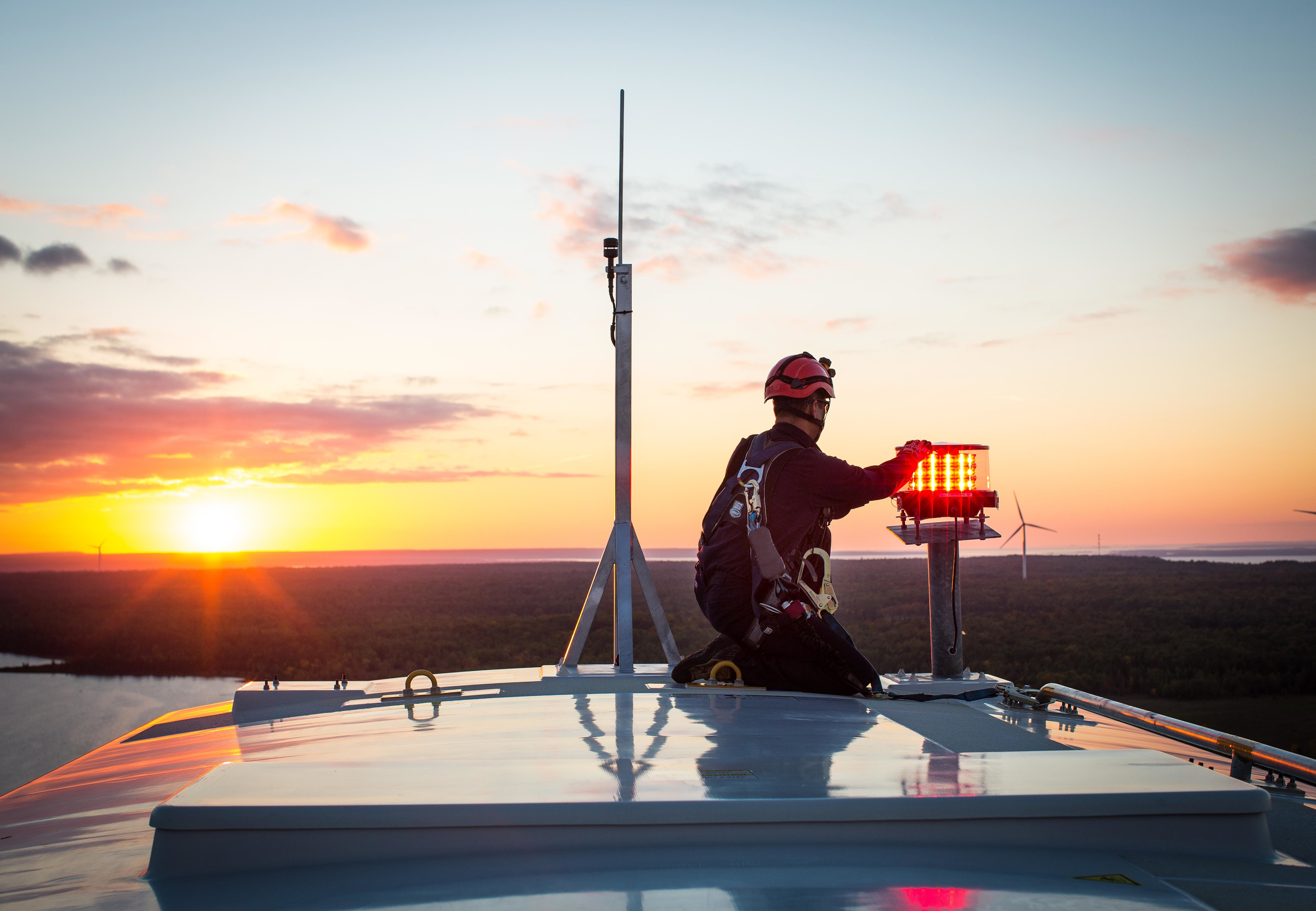 GER: Where are these centers?
PB: All around the world, so we can help customers immediately in their time zone, but also "follow the sun" when critical issues occur out of hours. Our Industrial Managed Services centers are in Chicago, Paris, Dubai, Johannesburg, Sao Paolo, Singapore and Shanghai.
GER: How is GE Digital staying open?
PB: In many ways, we're using the same tools that we're providing customers, except that we have different access points into that exact same software. We're using it in a power-user way. We're using our monitoring systems to see whether we're staying healthy or not or functioning at a high level. Most of this work can be done remotely because of the tools we already have for development and for customer support.
GER: What does your day look like?
PB: One of the biggest changes for me right now is that I'm not on airplanes. I think I've canceled nine trips since March. In some ways, of course I'm not seeing people, but in many ways, I feel better-connected to my team right now because people generally are more available. They're doing exactly what I'm doing, which is that they're sitting at home trying to get their work done.
We have a daily meeting at noon every day and we're dealing with operational updates and with COVID-19 updates. This is important because during this period of time we have to overcommunicate, not undercommunicate. We are also learning to solve problems when we're not able to sit in a conference room or meet face-to-face. We're training customers and even doing remote site implementations — with one customer, we even accelerated our delivery by a month by going remote. I think that's going to be one of the most important things we will need to sort out as this goes on longer.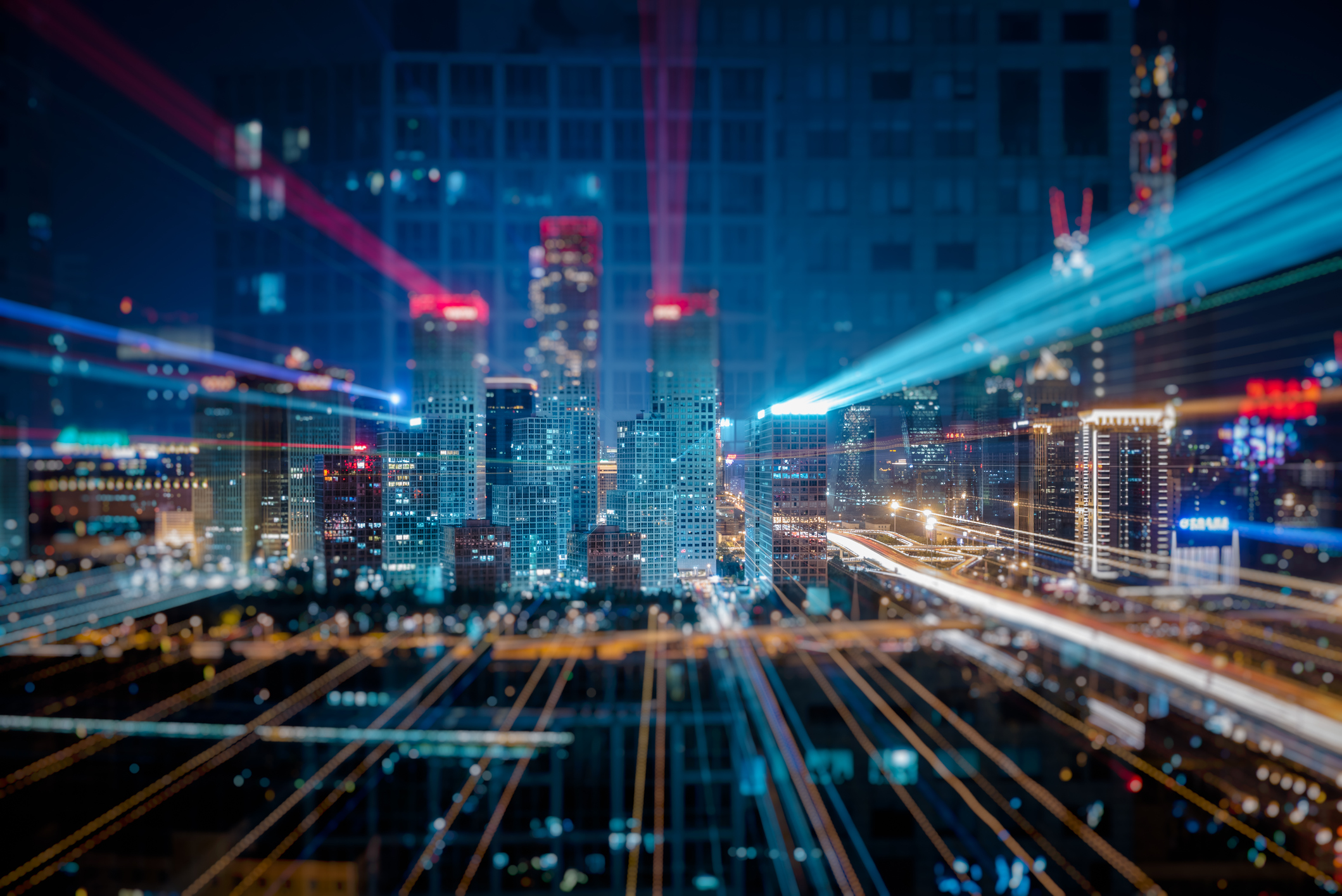 GER: But how do you think the pandemic will change the way we go about business?
PB: The things that are changing forever were already begun in many ways, but now they are accelerating. Three business priorities are getting emphasized: The first one is related to risk management. You will have to have a way of assessing business disruption and understanding how to keep your business running if demand, supply and labor get disrupted. How are you going to work? The second and maybe most obvious one is remote work. The longer this lasts and people are working from home, the more people will be asking the question: How do we not only enable remote work, but how do we embrace remote work?
The third accelerating business priority applies to operations management, in manufacturing as well as other industrial businesses and applications. People in the whole world went to work remotely, but there are many more machines than there are people. And so if people are working remotely, machines have to be able to work remotely as well. Right now it's happening because of an emergency, but in the future, it may be the faster, safer and more economical way. Work goes remote; people first, machines next, business processes will soon follow.
GER: What are the implications?
PB: In terms of what's not going back, the longer this situation lasts, the more demand there will be on connected machines, artificial intelligence, machine learning, business analytics and other tools that allow business processes to be optimized and improved. And the better these systems get, the more likely it is that they will become the new normal.
GER: What will be the new normal?
PAT: Go back more than 10 to 15 years ago, before cloud-based businesses, which have powered our ability to collaborate in real time across continents with video conferencing and collaboration tools. Now imagine all of us trying to hold conference calls and video conferences without those technologies. It's fundamental core technology for millions of people every day right now. Work has changed. This is happening now for industrial processes.
I think that being able to operate industrial processes remotely with software is going to be a business imperative. In these times, if you can't run your business remotely, then you can't run your business.
This pandemic has been a human and public health crisis, and we all want to see the suffering end and the crisis pass. This will likely take some time. In the meantime, we can stay safe and serve customers and innovate to create a better future for employees and customers. In the long term we will be stronger.
Categories
tags