Every year, millions of tourists flock to Prague, drawn by its cobbled streets, storied architecture and thousand-year history. But as alluring as its past may be, a group of GE Aviation engineers who traveled to the city last December were there to witness the future.
The visitors had joined their colleagues at GE Aviation's turboprop headquarters, located in the Czech capital, to fire up for the first time an aircraft engine unlike any other. Formerly known as the Advanced Turboprop, the machine includes parts originally developed for supersonic jet engines. Its designers used 3D printing to combine 855 separate parts into just 12, and deployed digital controls that allow pilots to fly commercial turboprop planes like jets.

That engine just got a new name — GE Catalyst. "This engine is a game-changer," says Brad Mottier, vice president of GE Aviation's Business and General Aviation unit, which oversees turboprop development. "It will live up to its name by sparking changes in turboprop engine technology, airframe innovation, the pilot experience and the model for delivering service and support for operators."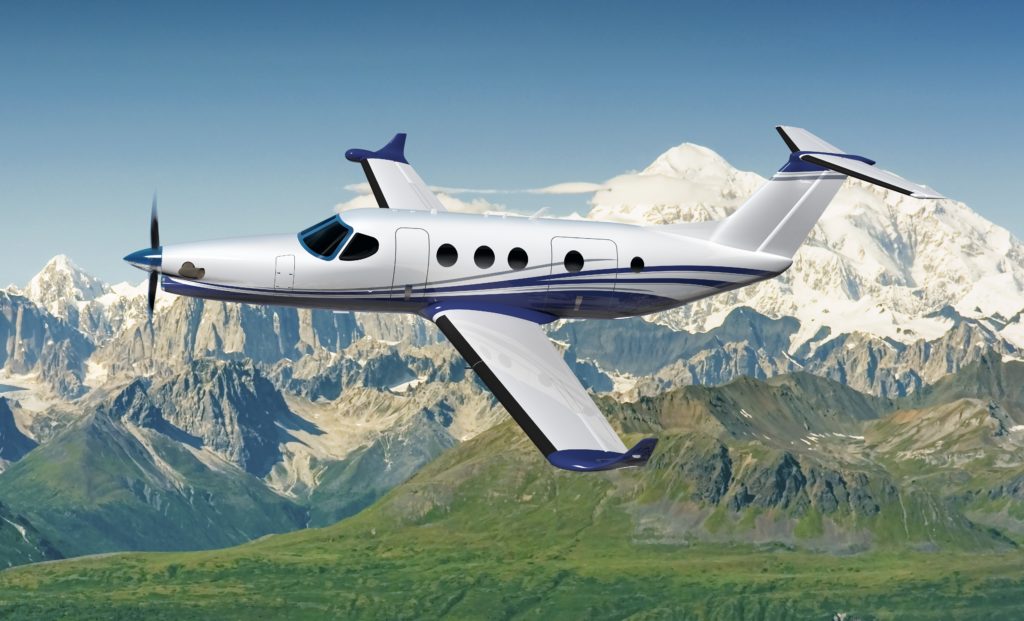 FADEPC. He says that the technology will make flying turboprops so easy "my mom could do it. In a way, it is just like flying a scooter."

Mottier and Castellani are pilots and they are eager to fly planes with the engine. "I can tell you that flying a modern turboprop plane requires a lot of effort," Castellani says. "Most of the time, you are really watching the gauges in the cockpit instead of looking out." The GE Catalyst makes flying a plane "simpler than driving an automatic car," according to Castellani. "You push the throttle, and the controller will tell the engine and propeller the best way to go."

The first plane equipped with the GE Catalyst will be Textron Aviation's Cessna Denali. The aircraft, which seats nine passengers and two pilots, will have a large pressurized cabin and many of the features of a private jet. GE plans to certify the GE Catalyst over the next two years. It is scheduled to enter service in 2020.

 
Categories
tags