GE Healthcare has launched a new and improved e-commerce platform providing greater access to quality healthcare to markets across the Asia Pacific region. The platform, which previously functioned as individual e-commerce sites for Australia, New Zealand and Korea, has now been upgraded and integrated to become a full-service platform serving seven countries across the Asia Pacific, including Singapore, Malaysia, Thailand and the Philippines.
The integrated platform build was led by Chaitanya Sarawate, GE Healthcare's Chief Strategy and Marketing Officer for the AKA (ASEAN, Korea and ANZ) region. His mission? To change the way we do business, serve underserved customers and ultimately, make quality healthcare available to all.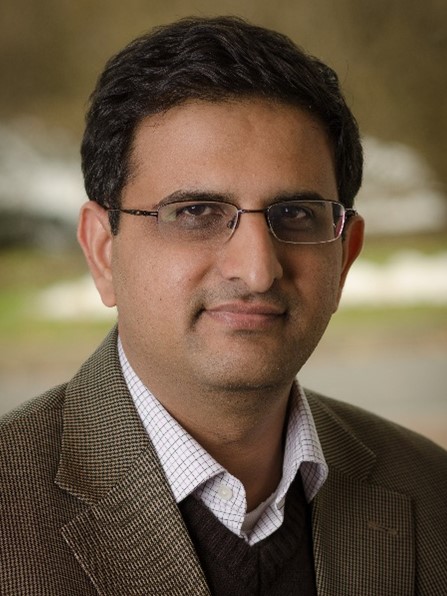 "One trend we've noticed is that the larger medical community – beyond hospitals - is showing a greater interest in products such as handheld ultrasound machines. This includes healthcare professionals and providers such as General Practitioners (GPs), aesthetic clinics, orthopedic hospitals and Veterinarians, who are currently not part of our traditional customer base. For instance, the average GP typically has access to only basic medical equipment such as stethoscopes and blood pressure monitors. With our e-commerce platform, they now have the opportunity to expand their toolkit with more advanced equipment such as portable handheld ultrasounds, which would enable them to deliver faster and more precise diagnoses and treatment plans for patients", said Chaitanya.
The platform, which features a wide range of products, solutions and related services for Imaging, Ultrasound and Patient Care applications, is supported by convenient payment options tailored to each market and comprehensive e-commerce fulfilment capabilities that include an extensive warehousing and logistics network. Prior to its launch, customers in Singapore, Malaysia, Thailand and the Philippines could only purchase GE products through official distributors. Now, they have an added option which offers them quick and easy access to multiple products and solutions at the click of a mouse, whatever their location or budget, and have their purchases delivered right to their doorstep.
"GE Healthcare's markets in APAC are incredibly diverse. While the success of the previous local e-commerce sites for Australia, New Zealand and Korea was due to factors such as good transportation networks, high levels of digital connectivity, and local populations that are early or keen adopters of new technologies, the situation is a sharp contrast with Southeast Asia, where the rate of development can be very uneven across countries or different parts of a country. The result is many underserved areas which lack access to good healthcare, where you even see hospitals and other healthcare facilities procuring pre-owned medical equipment in some cases. However, Southeast Asia is also one of the fastest developing regions in the world, and with consequent improvements in digital and physical connectivity, it is becoming easier for the population to access better healthcare products and knowledge of such products. This is one of the key drivers behind the decision to integrate and launch the platform and make it available to all our key markets in the region", added Chaitanya.
Products available on the platform include the VScan™ handheld ultrasound scanner, a portable, pocket ultrasound system which enables clinicians to effortlessly image patients at the point of care, the Lullaby Warmer, a LED Phototherapy system which treats neo-natal jaundice and the AMX 240, a mobile X-Ray product focused on maneuverability, dependable power management, and productivity to best support patients in surgery, neonatal care, or emergency situations.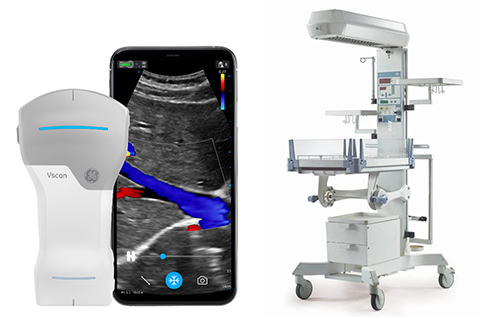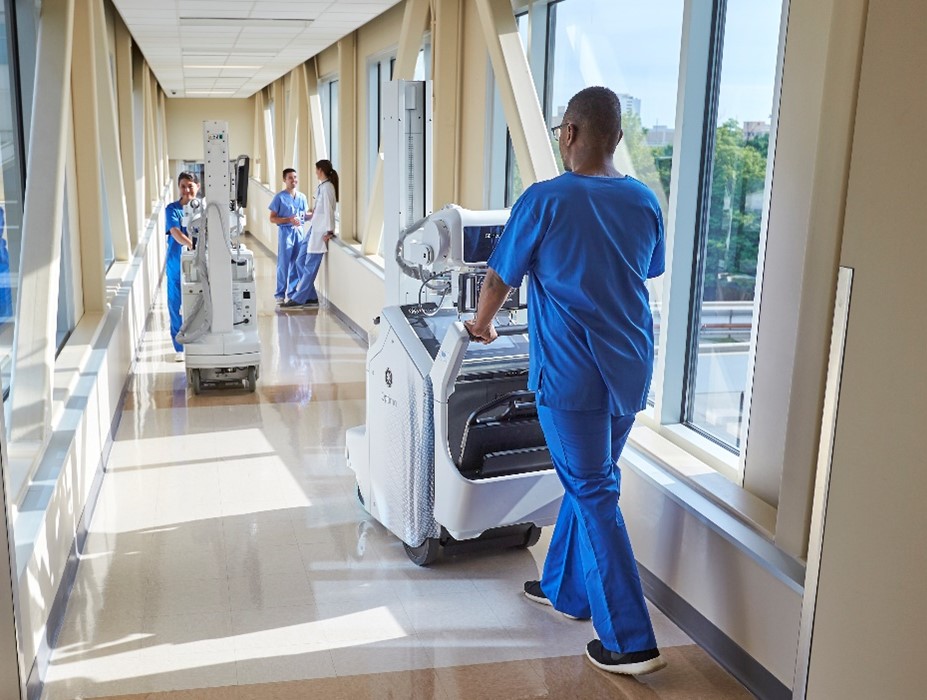 While the platform is still currently in its early stage of operations, GE Healthcare already has plans to further develop its capabilities and expand its reach to serve customers in multiple capacities. "Progressively, customers can expect more offerings to become available on the platform, including complementary healthcare products and services from GE Healthcare's affiliates. In Australia and New Zealand for instance, the GP segment is a burgeoning space, with the number of GP clinics in the region expected to hit 30,000 by the fourth quarter of 2022. Riding on this trend, we are anticipating a double-digit percentage growth in the volume of e-commerce transactions on the platform. To better service this group of potential new customers, we are looking to ramp up our product education capabilities."
"While we have existing collaborations with various academic institutions across Australia and New Zealand to provide training for our ultrasound products for first-time customers, the ultimate aim is to provide training for all our product groups. In addition to product education and training, we are also looking at improving the purchasing experience by expanding our range of payment methods," he added.
For example, in Thailand, GE Healthcare currently has an exclusive agreement with Krungsi Bank- the country's fifth largest bank - on payment plans but aim to expand this to offer more types of flexi-payment schemes, product insurance, "buy now, pay later" plans and other financial products.
With easier access to quality healthcare through a more comprehensive e-commerce offering, there may be a reduction in the total cost of care, enabling a larger portion of healthcare expenditures to be channelled toward patient care. GE Healthcare is continuously working to improve the platform to offer its customers a truly "one-stop" shopping experience by 2023.
This new integrated e-commerce platform is another step in GE Healthcare's efforts in building an ecosystem striving for the delivery of precision health - digitizing healthcare and driving productivity to improve outcomes for patients, providers, and health systems in the Asia Pacific region and around the world.
To visit the new integrated GE Healthcare e-commerce platform, click the following links:
Australia & New Zealand: https://www.gehealthcare.com.au/shop
Korea: https://www.gehealthcare.co.kr/shop
Malaysia: https://www.gehealthcare.com/en-my/shop
Philippines: https://www.gehealthcare.com/en-ph/shop
Singapore: https://www.gehealthcare.com/en-sg/shop
Thailand: https://www.gehealthcare.com/en-th/shop
Categories