When Dodie McGrath opens the door to her Boston apartment and sees Mike Weinstein, "it's a breath of fresh air and, no matter what my mood might be, it's really great," the 90-year-old widow says.

Weinstein, 30, visits McGrath regularly, and the two share small but meaningful moments together — a walk, a glass of wine or a visit to McGrath's husband's grave. "She's a really fantastic lady," Weinstein says. "She's very educated, progressive — a very fun lady."




Weinstein and McGrath meet regularly through FriendshipWorks, a Boston nonprofit group that connects volunteers with senior citizens who need companionship. The organization is one of four winners of In Good Company: The 2018 Optimal Aging Challenge, a global contest to find innovative ideas and bolster community resources to combat social isolation and loneliness among the elderly. Nationally, about 28 percent of all noninstitutionalized people age 60 and older lived alone in 2017, according to the U.S. Department of Health and Human Services. As people age, the percentage who are lonely and isolated rises markedly. For instance, 45 percent of women 75 or older live alone. The fact that older adults are the fastest-growing segment of the U.S. population makes this problem especially acute.




Senior citizens will make up nearly one-quarter of Massachusetts' population by 2035. The projection prompted Gov. Charlie Baker to form the Governor's Council to Address Aging in Massachusetts (known as the Aging Council) in 2017. Three members of the Council's innovation and technology committee — GE Healthcare, MIT AgeLab and Benchmark Senior Living — wanted to find new ways to help the aging population chip away at isolation and loneliness, both serious conditions associated with increased mortality in older adults. They turned to GE's GeniusLink for help to bring that vision to fruition.




GeniusLink is a GE operating unit that specializes in crowdsourcing expertise on a large scale for GE teams and customers. The unique operating model integrates highly specialized expert cohorts with technologies like collaboration platforms, machine learning and AI to help organizations perform better. This expert operating system is proving to be highly effective at solving big problems and augmenting traditional business functions such as sourcing and human resources.




Often times, government and corporate bodies try to solve problems with traditional approaches such as issuing requests for proposals (RFPs) and targeting specific vendors for submissions. In contrast, the Aging Council and its innovation and technology committee members, were looking for innovative ways to achieve their mission — approaches that would quickly generate greater diversity in their solutions portfolio — by engaging solution providers beyond the pool of people and groups already focused on the issue. GeniusLink recommended an open innovation campaign — the In Good Company Challenge.




"We wanted to elevate and extend the conversation — to expand the ecosystem committed to this solution path," says Dyan Finkhousen, managing director of GeniusLink. "This effort was about inspiring hearts, minds and actions."




Through the challenge, which opened last July, the sponsors received 66 detailed submissions from teams and individuals across 11 countries by the September deadline. FriendshipWorks, for example, proposed adding technological help — such as assistance setting up a computer, troubleshooting technical problems or helping someone find computer access — to older ideas, such as bringing pets to long-term care facilities and creating a music appreciation program for the elderly. The idea is to find ways to digitally connect people to the outside world, says Janet Seckel-Cerrotti, executive director of the nonprofit group.


Also among the winners were Share Kitchens, which plans to help older adults make their kitchens suitable for communal cooking;

HelpAroundTown

, which organizes hyperlocal online marketplaces between neighbors who need help and others looking for flexible work; and

care.coach

, which uses artificial intelligence to provide always-available support, wellness coaching and other services for caregivers and patients suffering from serious conditions like dementia.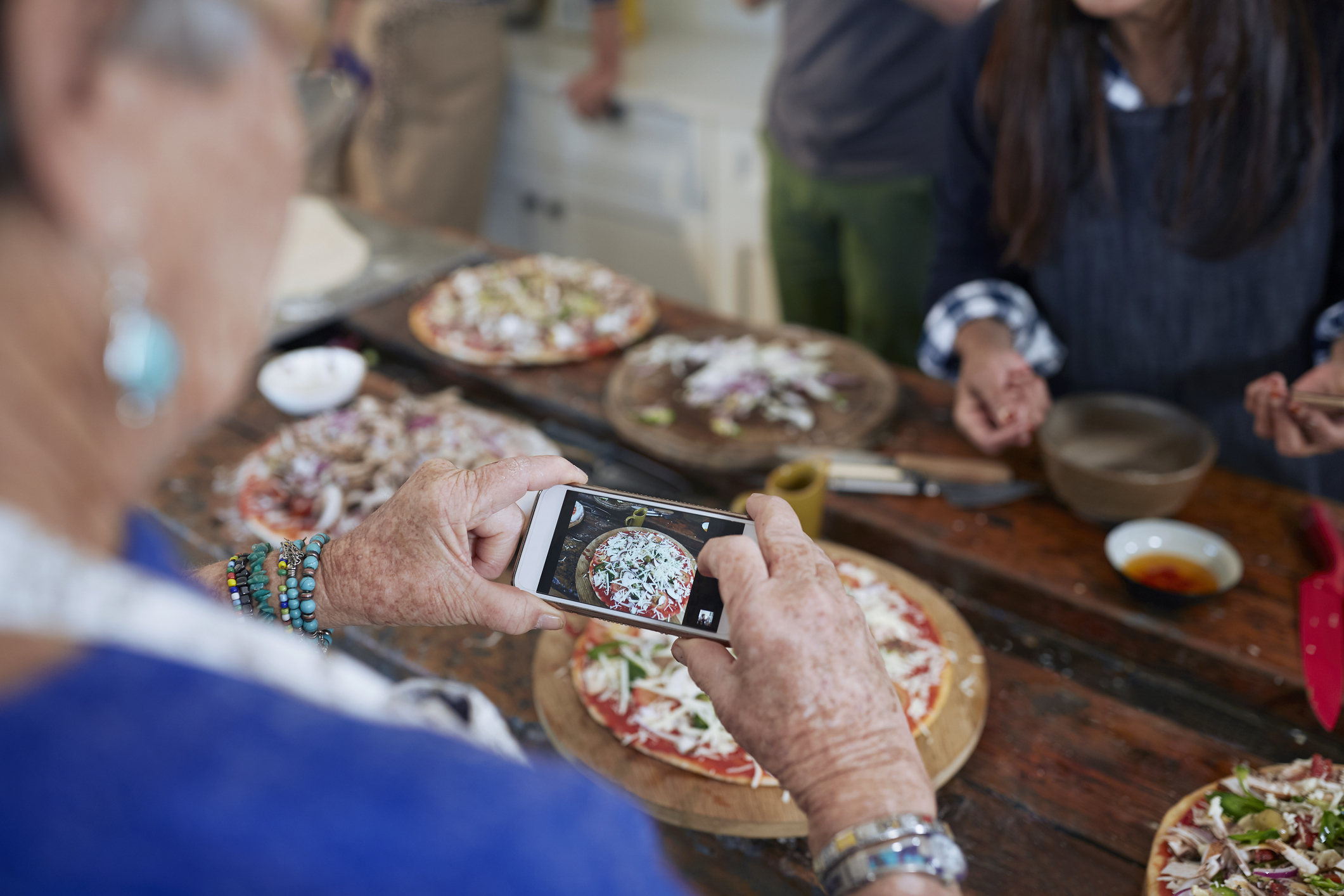 Each organization received a $5,000 cash award and the opportunity to work with challenge sponsors like MIT's AgeLab and Benchmark. Still, the money is less important than the effort to broaden awareness of social isolation and loneliness in the elderly, Seckel-Cerrotti says.


"Nobody was talking about social isolation when we started FriendshipWorks in 1984 — nobody," she says. "And then for years the idea of frail, isolated elders — nobody wanted to think about that. But we knew it was an issue, and we knew it impacted people. We are super-appreciative of this award."




By pursuing a bigger vision and an open, collaborative approach, the program sponsors were able to increase awareness of the dire need to improve older adults' lives. Within six months, and through a single GeniusLink program, the sponsors developed a global cohort of technologies, solutions and collaborators to act as a catalyst for change and enrich the aging experience for all.




GeniusLink's Finkhousen believes engaging the unit's expert cohort system in the corporate world is a good model for the future. "We're using technology to create a collaboration bridge between organizations and the right set of experts to drive significantly better outcomes," she says.




And for Dodie McGrath, it's worked. Says McGrath: "To have someone like Mike is what keeps you going. It really is."
Categories