Frederic Ribieras spent the last three months living and working in Baghdad. He says the Iraqi capital is a different place from what you see on the news. "Iraq is not what you see on CNN," says Ribieras, who is GE's vice president of Global Growth Operations. Granted, his group relies on GE's "terrific security team," but Ribieras says that today, "you'll be able to feel you have a normal business day in Baghdad."
What is not normal, he says, and what you don't see on television, are the many hours every day most locals go without electricity. Even with recent improvements, Iraq's electrical system remains shaky. Rather than relying on the grid, many families and businesses crank up diesel generators and use them not just as backup but sometimes also as the primary source of power. They've learned to juggle the use of their home appliances and air-conditioning to stay cool and get things done and still avoid overloading the generator and manage fuel costs associated with running it.

But Ribieras and GE's Middle East team are trying to change the picture. GE, which has been active in Iraq for 40 years and employs 250 people there, including contractors, added 700 megawatts (MW) to Iraq's power-generation capacity last year alone under the country's Power Up program. The company just signed several new contracts worth a total of $1.4 billion with the Iraqi Ministry of Electricity to add a further 2,000 MW to Iraq's grid.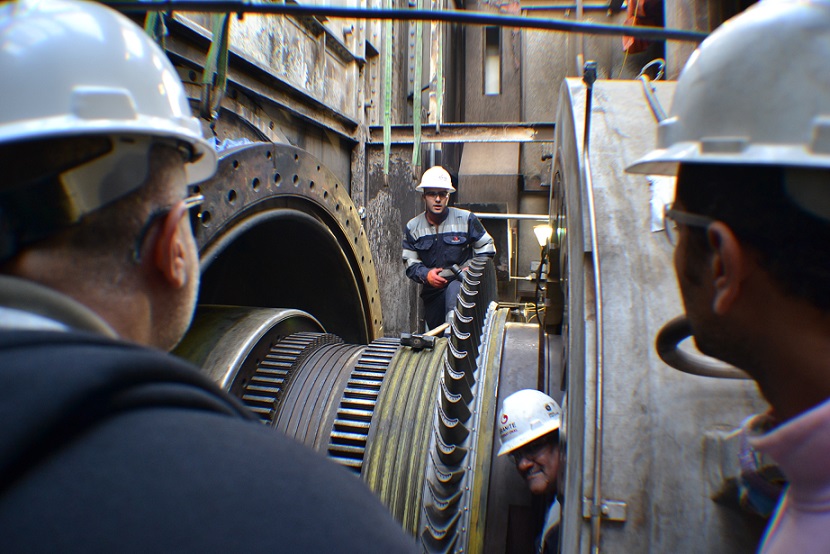 Top image: GE just signed several new contracts worth a total of $1.4 billion with the Iraqi Ministry of Electricity to supply Iraq with reliable power. Image credit: Getty Images. Above: The company's gas turbines are already generating power in Iraq. Image credit: GE Power

Under the new agreements, GE will help supply turbines and other equipment as well as provide aid with engineering, procurement and construction for a pair of new 750 MW power plants that are being built in Samawa and Dhi Qar, some 200 miles southeast of Baghdad.

The beating hearts of the plants will be GE Power's eight 9E gas turbines. Ribieras says that those turbines "have enough power to drastically increase the supply of electricity in the country, particularly in underinvested areas south of Baghdad, and to improve the reliability to Iraq's grid."

Four of the gas turbines will be coupled with a steam turbine and a heat-recovery generator. This "combined cycle" setup, which will be built after the gas turbines are running, will improve the power plants' efficiency by harvesting waste heat from the gas turbines and using it to boil water to generate steam for the steam turbines. Besides being more efficient than a simple cycle power plant, this configuration also emits less carbon dioxide into the atmosphere per megawatt-hour produced.

GE also will use a combination of software and hardware to upgrade and maintain 10 other power plants in Iraq, adding another 580 MW of electricity to the grid. The upgrades also will allow Iraq's utilities to analyze data coming from thousands of sensors inside the turbines, monitor the health of the machines and better manage maintenance and downtime.

Ribieras says that thanks to GE's global reach and relationships with various financing institutions and export credit agencies, GE also has been able to set up some $2 billion in credit to support the projects. This will enable the Iraqi government to improve its power supply without short-circuiting its finances.

"You need to show you are committed," Ribieras says. "By bringing together best-in-class technology, project execution capabilities and financing opportunities, GE is a true partner to Iraq, making a difference in the lives of millions of people across the country every day."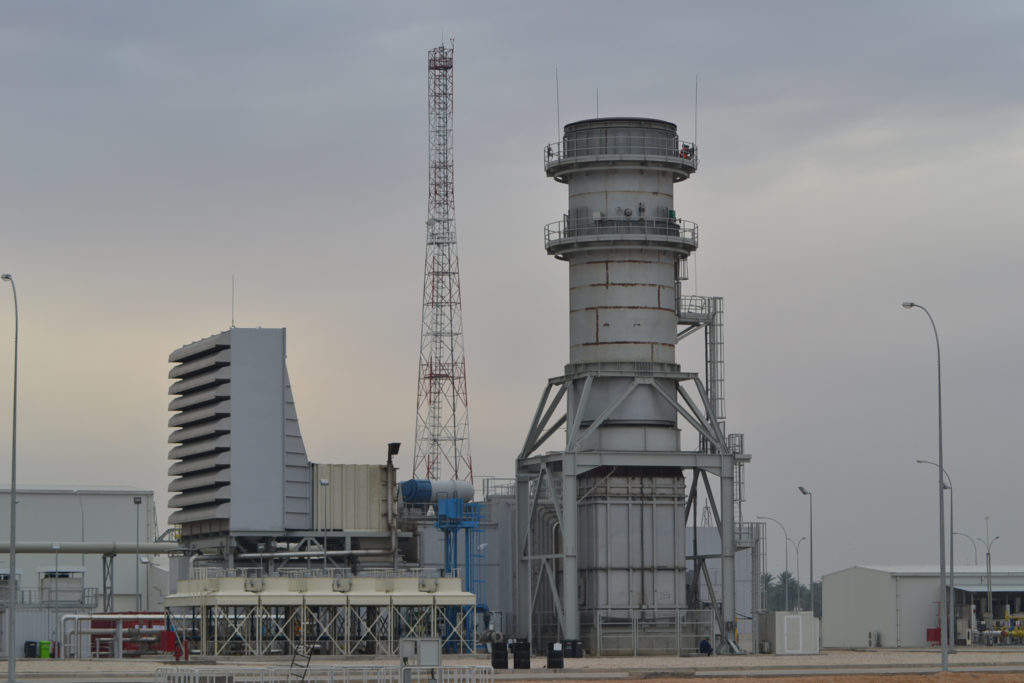 This gas-fired power plant is using GE technology. Image credit: GE Power
Categories
tags