There's hardly a more storied sea power than the British Royal Navy. Its fleet destroyed the Spanish Armada, beat Napoleon at Trafalgar and sunk the Bismarck and the Tirpitz, Germany's greatest World War II battleships.
Now British sailors are looking toward the future. The Royal Navy is working on a new high-tech Global Combat Ship designed to become the "workhorse of the fleet" and focus on a variety of maritime missions ranging from complex combat operations to counterpiracy and disaster relief. The Navy says the vessels, called Type 26 Global Combat Ships, will be able to operate independently "for significant periods," or as a part of a group.

BAE Systems, the prime contractor for the Type 26 program, has recently announced that the first three ships will use advanced electric propulsion motors and drive systems developed by GE Marine. This tech is nothing that Lord Nelson would recognize. GE has deployed a team of noise and vibration specialists using special 3D modeling software to map the acoustic dynamics of the ship's electric motors. They designed an electric propulsion system that is quiet but also powerful. It will give the ship the key advantage of being able to hunt submarines more effectively without being detected.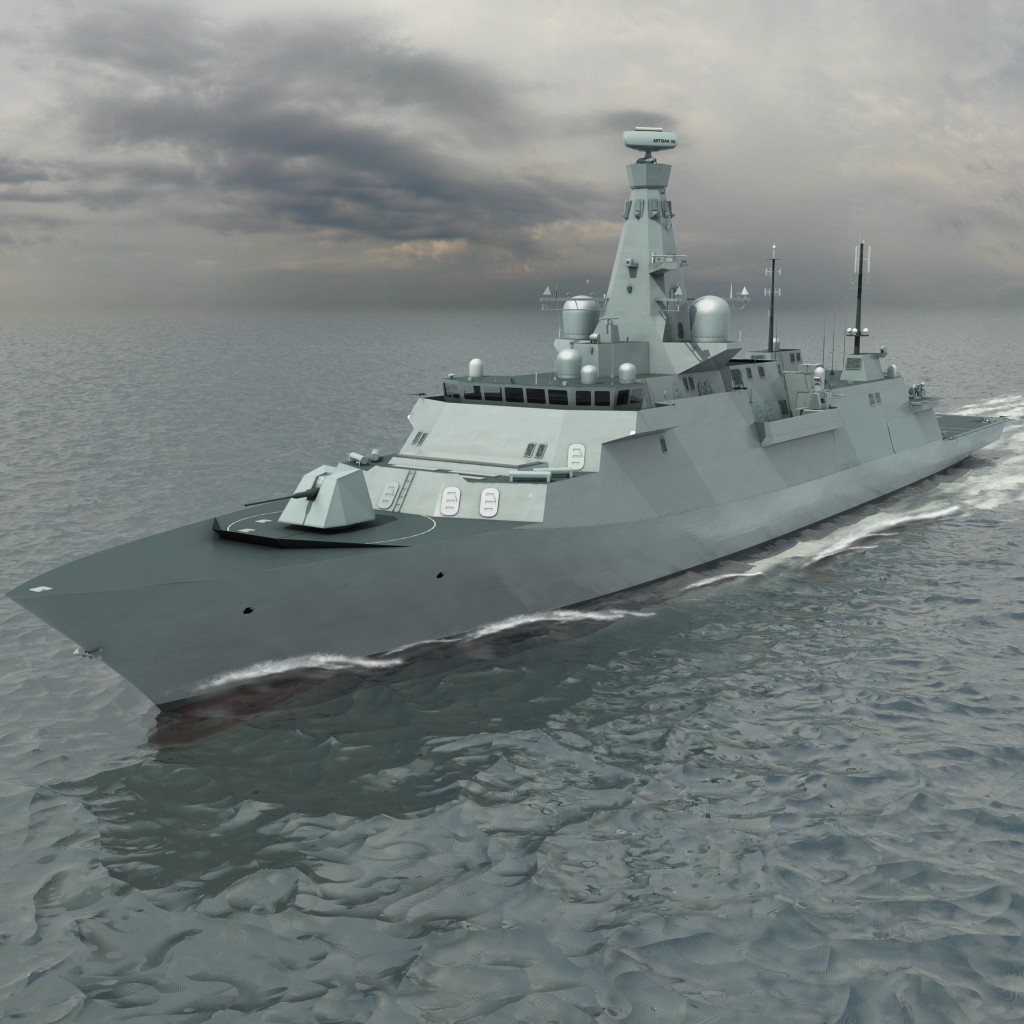 GE used a special 3D acoustic modeling software to design a quiet electric propulsion system that will allow Type 26 frigates to hunt submarines more effectively without being detected. Images credit: BAE Systems Plc

The shock-and-vibration-proof motors are also quite small and can fit in a tight space. "On military ships, volume within a ship is at an absolute premium," says Ben Salter, technical solutions director for Naval Systems at GE. "If all the platforms do is to carry engines and propulsion motors around, they may be fast, but they won't be able to fight. The Royal Navy therefore values power density, which is having enough power but in a tight space."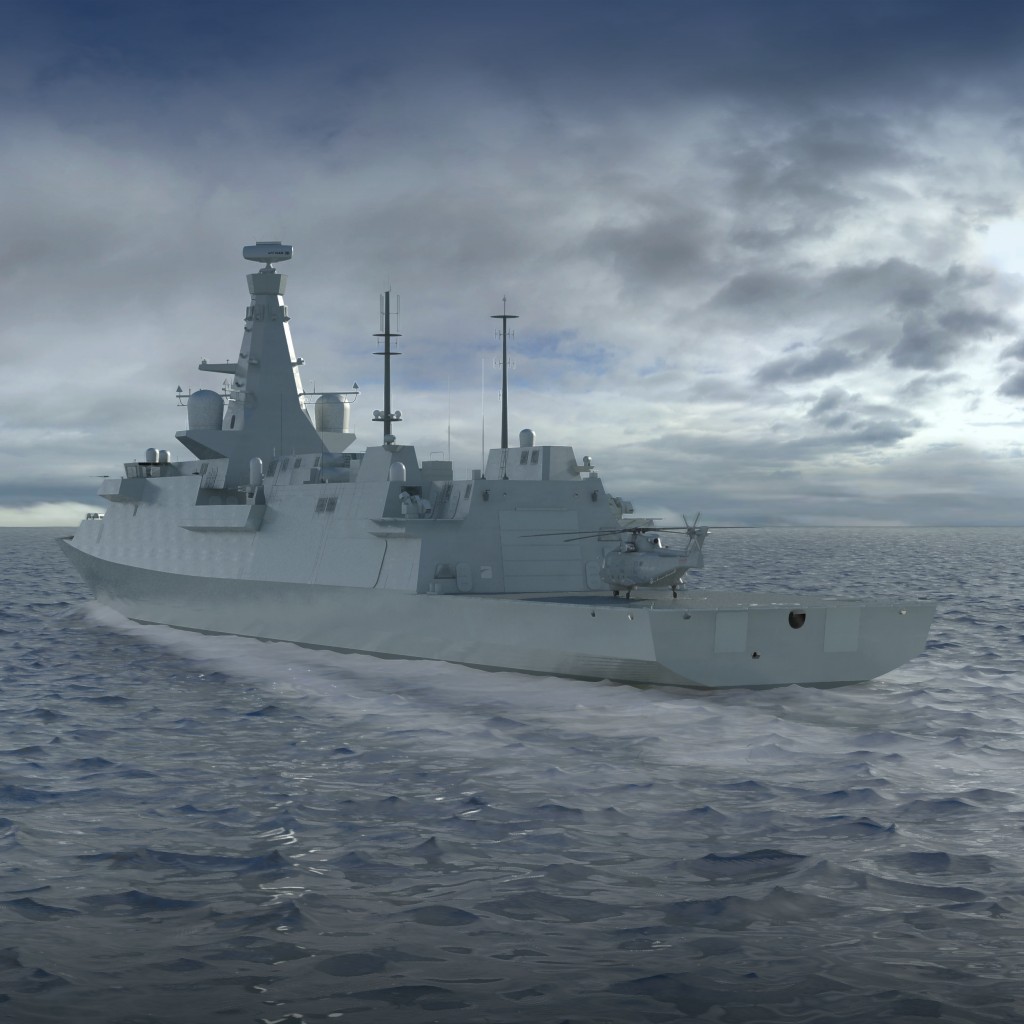 Each of the 150-meter-long destroyers will be able to reach top speed of more than 26 knots and operate within a 7,000-nautical-mile range. Image credit: BAE Systems Plc

The ships will use the electric motors for patrolling and cruising at lower speeds – something that military vessels tend to do a lot. They will draw electricity from diesel generators, but the new ships will also have a gas turbine for sprinting at high speeds.

Hybrid propulsion – i.e. the combination of power generators and gas turbines - is now preferred by many navies because of its easy operation and reduced fuel and maintenance costs.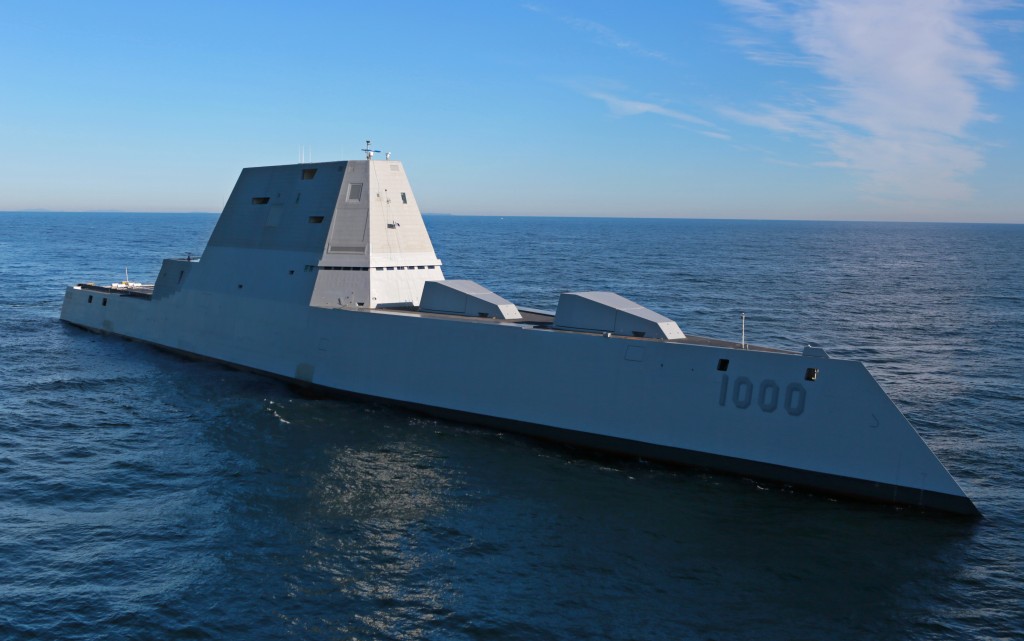 The future USS Zumwalt (DDG 1000) sailed for the first time in December, conducting at-sea tests and trials in the Atlantic Ocean. The NAVY says the "multi-mission ship will provide independent forward presence and deterrence, support special operations forces, and operate as an integral part of joint and combined expeditionary forces." U.S. Navy photo courtesy of General Dynamics Bath Iron Works

Of course, the ships will have more than just motors. They will come equipped with sophisticated missiles, radar and weaponry including a helicopter and be capable of hosting a variety of unmanned aerial, surface and underwater vehicles. But each ship will also stand out because of the technology it carries in the engine room. The vessel is the latest in a line of next-generation naval ships powered by GE.

The company developed electrical systems for Britain's Type 45 destroyer, the new Queen Elizabeth class of aircraft carriers and also America's fearsome stealth destroyer Zumwalt.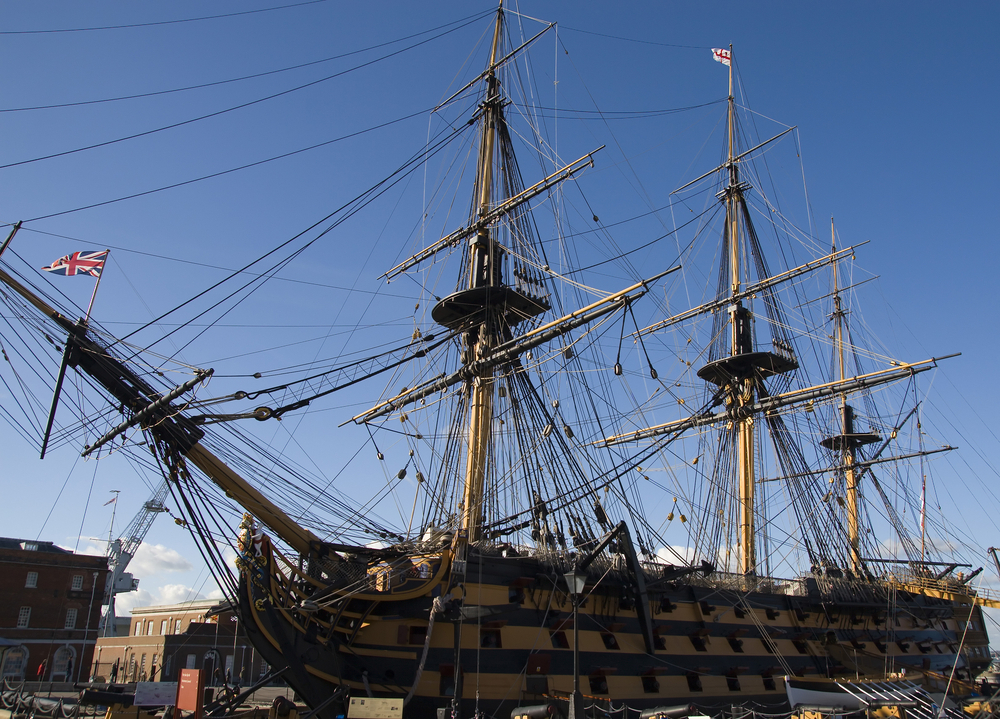 Lord Nelson's HMS Victory in Portsmouth, England. Some 6,000 trees, mostly oak, were used in her construction in 1759. Image credit: Getty Images
Categories
tags