What makes Pokémon Go so addictive? Blame it on augmented reality (AR), which populates what looks like the real world with Pokémon creatures. Now that technology is being used for a much bigger play in a world beyond gaming. GE, for example, is using it to keep oil and gas flowing.
Imagine it is a hot day in the north of Qatar. A field engineer just arrived to carry out routine maintenance at one of the world's largest LNG plants located there. She's wearing a snazzy blue helmet that—besides keeping her safe on-site — is her link to the outside world.

Workers wearing the "Smart Helmet" can contact colleagues sitting in air-conditioned headquarters halfway around the world, summon documents, procedures, video and drawings to the helmet's visor or ask for more help.

In the past, a mission like this would typically require several trips to gather photos, video and evidence needed to decide what to do next. "The Smart Helmet cuts out the back and forth," says Giulia Prayer Galletti, a site activity product leader for GE Oil & Gas' Turbomachinery Solutions, whose unit is testing 15 of them. She hopes the device will halve downtime from unplanned problems and save customers millions of dollars. "The helmet helps us achieve our main goal — being smarter, both on the site and at headquarters," she says.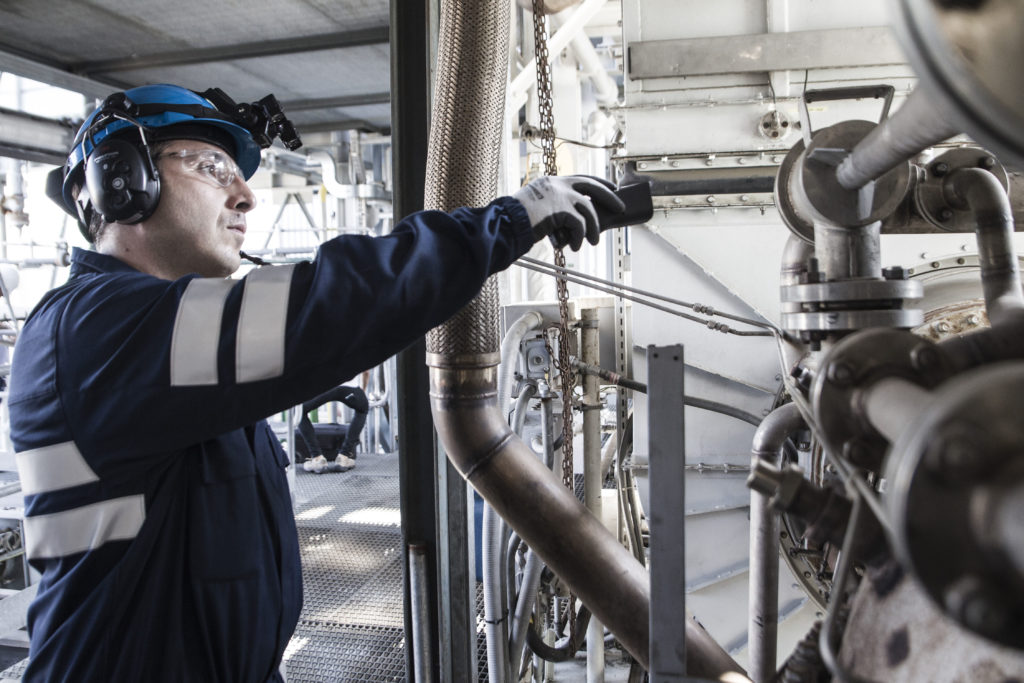 The Smart Helmet summons documents, video and drawings to the helmet's visor with a simple voice command. All images credit: GE Oil & Gas

The Smart Helmet has been developed by Italian company VRMedia, an AR pioneer spun off from the University of Pisa. The designer took an industry-certified safety hard hat and equipped it with a video camera, a near eye display and a Bluetooth-enabled headset with enough bandwidth to support uninterrupted connectivity and two-way communication. Voice commands allow the technicians to keep working while exchanging information with the team back in the office. "This is a product for industry, which needs devices that are simple to use, minimalistic and actually work," says Franco Tecchia, the chief technical officer of VRMedia.

VRMedia is now working with GE Oil & Gas to fast-track development of the Smart Helmet. Says Tecchia: "It's the perfect playground to optimize the device, because the company's field technicians face a huge range of complex scenarios," Tecchia says.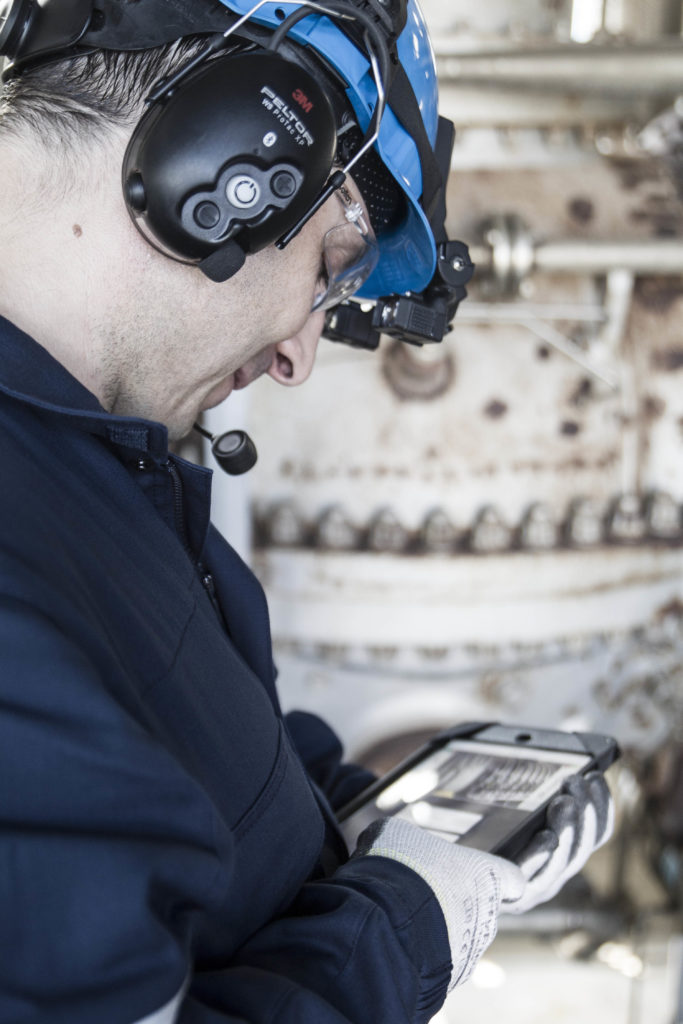 Categories
tags