Like the rest of America, Michigan's economy is running cleaner these days. Mostly that's due to a decade-long progressive reduction of coal as an energy source as states from Texas to Illinois shutter old World War II–era plants, replacing them with renewables and natural gas. And the Wolverine State is doing its part. In 2020, natural gas surpassed coal in Michigan for the first time, and now is responsible for 37% of the state's energy production, while coal fell to third place, behind nuclear.
The latest step in that trend is taking place in the small city of Niles, just over the state line from South Bend, Indiana. There, at the start of July, Indeck Energy Services launched a new natural gas power plant, using GE's high-efficiency gas turbines.
GE's 7HA.02 gas turbines work together with their steam counterparts, also from GE, in a so-called combined-cycle arrangement. As a result, the plant delivers up to 1.1 gigawatts of power, enough to cover the needs of the equivalent of roughly 635,000 U.S. homes, while producing just two-thirds the emissions when compared with a similar-sized coal plant.
Michigan's energy goals are ambitious. The Michigan Healthy Climate Plan is targeting the closure of all of the state's remaining coal plants by 2035, and aims to build a charging network to support 2 million electric vehicles. Modern natural gas turbines like GE's 7HA.02 series are ready to play a key role as more drivers hook up to the power grid.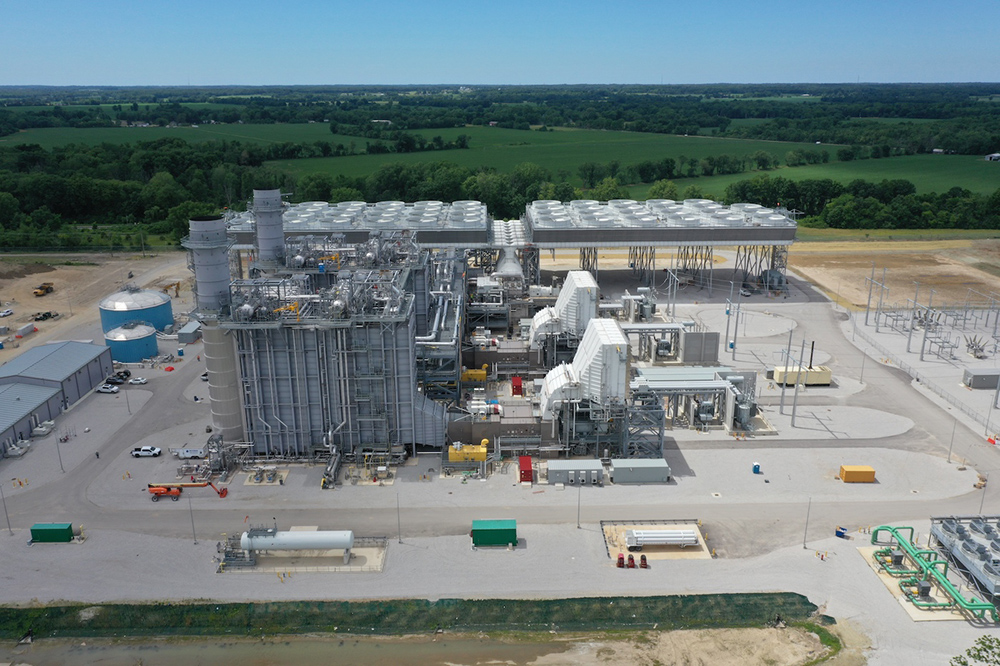 The Indeck Niles Energy Center is using two of these turbines, which can turn on or off quickly. By doing so, they can support the growth of renewables, which rely on either storage-size batteries or natural gas power to step in when wind or solar isn't available. And Michigan is on track to grow renewables, too. As coal power fell in the past 12 months, generation from renewables rose by 23%.
That's important to the future. If the state can achieve its energy policy goals, while Detroit produces lots of EVs, then the driveways and garages of more than a million homes and businesses will eventually have an electric vehicle. And they'll all need power.
Categories
tags