Before Louise Goetz became one of the first women to work the floor of an oil and gas equipment factory, before she helped lead a major European workforce and before she sold oil field equipment to the world's biggest oil companies, she was standing in a rain-soaked field in Scotland, shooing bulls away from people's gardens as they were moved from one field to another.

Goetz is the Europe director of oil field equipment at Baker Hughes, a GE company (BHGE), the $40 billion market-cap business that was formed through the merger of GE Oil & Gas and Baker Hughes in 2017. She had no idea she would do any of this oil industry stuff as a kid, but there she was anyway, coaxing 30 or so giant, lumbering bulls from field to field with just a stick. 




 "I was lucky enough that I didn't have them charge at me," she says matter-of-factly. (Goetz's job frequently flies her to Houston, the unofficial oil capital of the world, and so a Texan twang creeps occasionally into her dominant Scottish brogue, an accent heavy enough to change the word "can't" to "cannae.")


Her rise to one of the highest positions in industrial engineering started in the most unlikely of places: a 250-acre farm in the windswept North East of Scotland. The nearest village, Fyvie, was about 3 miles away. Goetz, her parents and two siblings scratched out an isolated existence in the cold and often rainy weather — summer highs were a balmy 55 degrees Fahrenheit — growing barley to feed hundreds of bulls that were destined for someone's rib-eye dinner.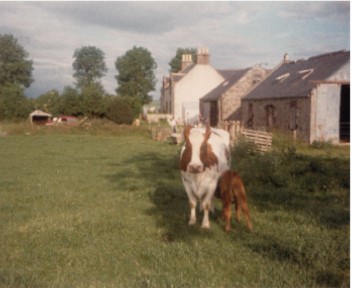 Sometimes Goetz's dad would call his dog to come and round the large animals over to a field with fresher grass. Many times he'd get his kids to help. "Everyone had to muck in," she remembers today, speaking from the warmth of a meeting room in the BHGE office in Aberdeen, Scotland. "It's just what you did, and you didn't know any different."    


Also on the farm were around 200 sheep that had to be lambed each year. To see themselves through the bitterly cold winters, Goetz's family dug peat, the dark, decomposed plant matter used for fuel (perhaps an omen for her future career). She would take a wheelbarrow to an earthy bank to dig it up before shaping it into squares and piling it into pyramids to dry and eventually be burned. "That was our weekends in the summer," she says. Was there much downtime at all? "Well," she says, pausing to think. "No, not really." 




It was a summer excursion in the late '80s, when Goetz was around 16, that sparked her journey to the top of the oil industry. She had chosen a wide array of subjects at school to boost her chances of getting a job outside of farming. "I wanted to do something where [one] didn't have to work so hard," she jokes.




When the school saw she was one of the only girls in her year studying physics and math, it sent her to the northern English city of Bradford on a trip sponsored by the government aimed at getting girls interested in engineering. It was eye-opening. She toured factory floors and met female engineers, including one woman who ran maintenance for an entire power plant. "It exposed to me a whole world of engineering and women that I had no other frame of reference around," she says, adding that the same kind of experience can impact girls today. "What holds people back isn't capability, but exposure."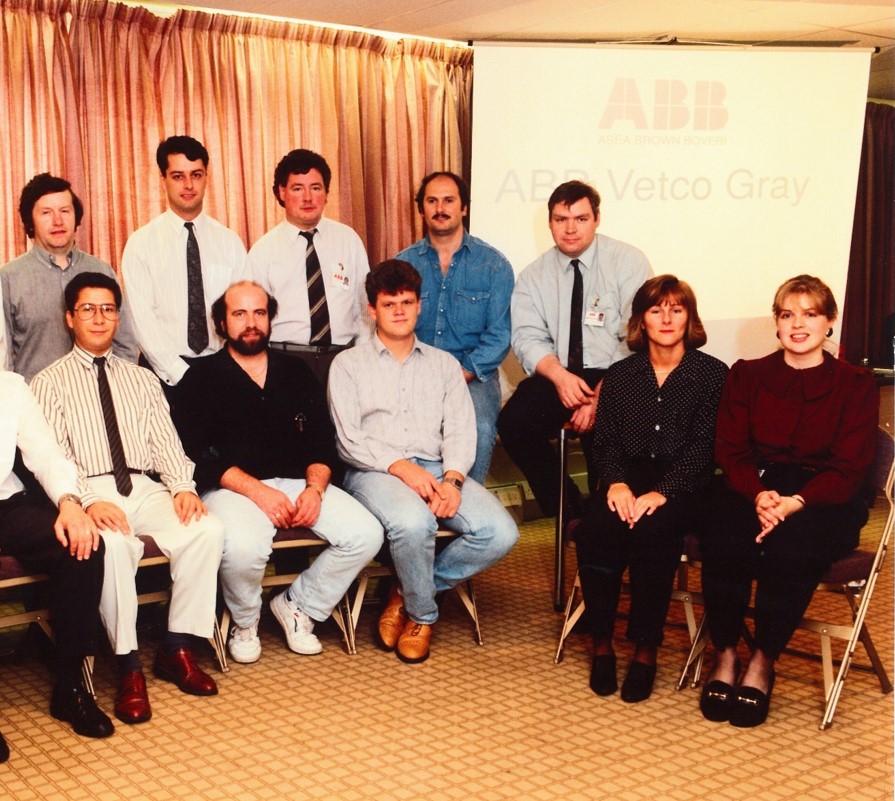 Goetz went on to obtain a degree in mechanical engineering, something that aligned with her practical sensibilities better than electrical engineering. Practical was in her DNA, after all. "I never had a new bike," she says by way of example. "My dad always assembled one from the bits and pieces of old ones lying around." 


 She did her coursework at nights while working at a helicopter firm during the day, and sat her exams at the University of Northumbria in Newcastle during the holidays. Soon after Goetz graduated in 1992, her mother took some time away from the peat digging and lambing to cut out an ad from the local newspaper and send it to her daughter. It was a job advert for graduates from the oil company ABB Vetco Gray. 




Goetz hesitated. Her heart was set on working in what she assumed was the more thrilling world of aviation. "I had the impression that [the oil industry] was big, ugly and dirty, but I needed a job, so I interviewed," she says. Goetz got the job, and told herself she'd only work in the industry for two years. "That was 25 years ago." 




The last two decades have seen Goetz take a comprehensive journey through all manner of engineering subsystems, and when GE bought her employer in 2007 she finally got to work with GE's aviation business, too. Among other things, the industry is using repurposed jet engines to power rigs and other equipment.




In the world of oil, she's found herself engaging with everything from the blowout preventer assemblies to the corporate customers buying them. That desire to "muck in" with all aspects of an industrial conglomerate doesn't sound all that different from her varied, nonstop work on a farm once upon a time. "The responsibility and the exposure can be overwhelming," she says of her current job, before adding, "I love it."     
Categories
tags