You can think of the electricity grid, as it has existed for more than 100 years, as a well-built Lego model, each piece fitting perfectly with the other. Electricity traveled in one direction from power plants through wires and transformers to homes and businesses, where every electron produced got consumed.
But things have become more complicated recently. Home solar panels, for example, send electricity back into the grid, turning it into a two-way power highway. Add to that the increased digitization of the grid. Sensors collect data that can be analyzed to improve services and reduce outages. High-voltage direct current lines speed electricity down a direct rather than alternating current. Batteries store and release power on demand. Combine all these advances and you end up with a structure that looks more like a mix of Legos, Lincoln Logs, mechanical parts and circuit boards.

These changes are creating real headaches for utilities — especially when each new aspect of the grid may be coming from a different grid player. A utility might work with one company to add sensors and software to the existing grid to track performance, and a different company to provide the communication links to let those sensors talk quickly to headquarters. Yet another company may make software that manages power flowing back into the grid. Getting all of these services to communicate and work together can be laborious, slowing the evolution of many power grids. "Utilities have thousands of assets, and they're almost never bought from the same vendor," says Jamshid Sharif-Askary, chief architect at GE Renewable Energy's Grid Solutions. "So there are multiple languages and multiple protocols."

Sharif-Askary has a solution for these growing pains: GE's Digital Energy Innovation Lab. Based in Melbourne, Florida, the lab is a scaled-down version of an actual grid. It contains computers running back-office software along with racks of tiny credit card-sized computers (called edge computers), which can communicate with each other wirelessly and simulate microgrids, electrical vehicles, storage batteries and other power technology. They can also run optimization algorithms as part of a distributed energy resource management system — the software that lets operators forecast, dispatch and control energy resources. Utilities schedule time at the lab to work with GE's consultants and devise and test their solutions. "We bring them transparency and help them build systems that allow one machine to talk to another," Sharif-Askary says.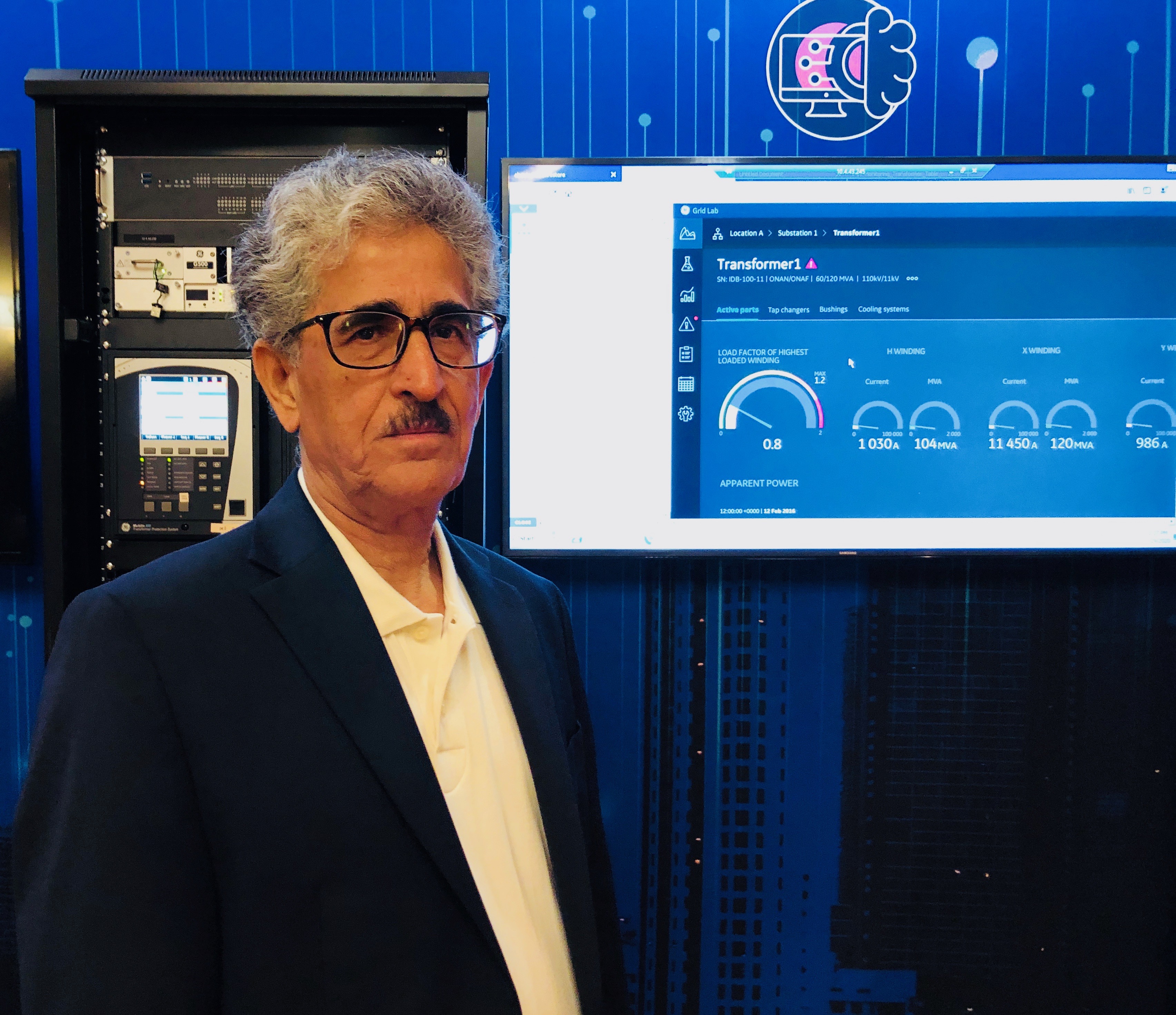 how to handle the addition of solar panels (which can feed energy into the grid) and electric vehicles (which use power but can also be used to store electricity). The lab has equipment not just from GE but from other companies so power companies can simulate situations involving the equipment they use in their own grid.

"We can simulate the different types of grids and see exactly what's happening," says Vera Silva, chief technology officer at GE Grid Solutions. "You basically create an environment that combines simulation with real-life systems and you see them interact."

The goal is to create an architecture for the utility that allows all of the different parts to work together seamlessly. That might mean working with utilities, including Duke Energy, to develop an interoperable framework called Open Field Message Bus (OpenFMB) to run computers on the edges of the grid (on poles and transformers far from the control center) to make sure all the computers are speaking the same language. Or it could mean the utility adopts GE's Digital Innovation Hub, a combination of cloud computing, applications and devices that give the utility a digital base to build off of to ensure all parts work together smoothly.

In the coming 18 months, Sharif-Askary, who came up with the idea for the lab three years ago, would like to build the lab up from what he now considers its baseline by bringing in more equipment and collaborating with more partners to develop a series of solutions to common problems.

"We want to see how well this works when it comes to real-world problems," says Sharif-Askary. "Most of all, we want to solve our customers' problems."
Categories
tags