Next time you travel to Pittsburgh, treat yourself by taking a self-driving Uber to GE's Center for Additive Technology Advancement (CATA) located a short drive from the airport.
The Silicon Valley rideshare startup is using the city to test its driverless cars, which could one day revolutionize transportation. CATA, which is stocked with 3D printers of all kinds and other fantastical machines, is revolutionizing how all types of products, including cars, are made. "Additive allows you to grow something from the ground up from a bed of metal powder, sand or other material," Jennifer Cipolla, who runs CATA, told GE Reports. "There's hardly any waste because you can reclaim pretty much everything. It also allows you to create much more complex internal geometries that would be otherwise very difficult or expensive to achieve, creating parts with improved performance."

Cipolla's words resonate especially today, America's Manufacturing Day. The National Association of Manufacturers launched Manufacturing Day in 2012 to raise the profile of the industry. "Today's talent does not view manufacturing as a top career option," said Jennifer McNelly, president of the Manufacturing Institute. "This perception issue, coupled with the skills gap, has contributed to a depleted supply of qualified talent for today's manufacturing workplaces. Manufacturing Day is an important step in helping to change manufacturing's image and engaging future talent by giving them firsthand experience with the real world of manufacturing."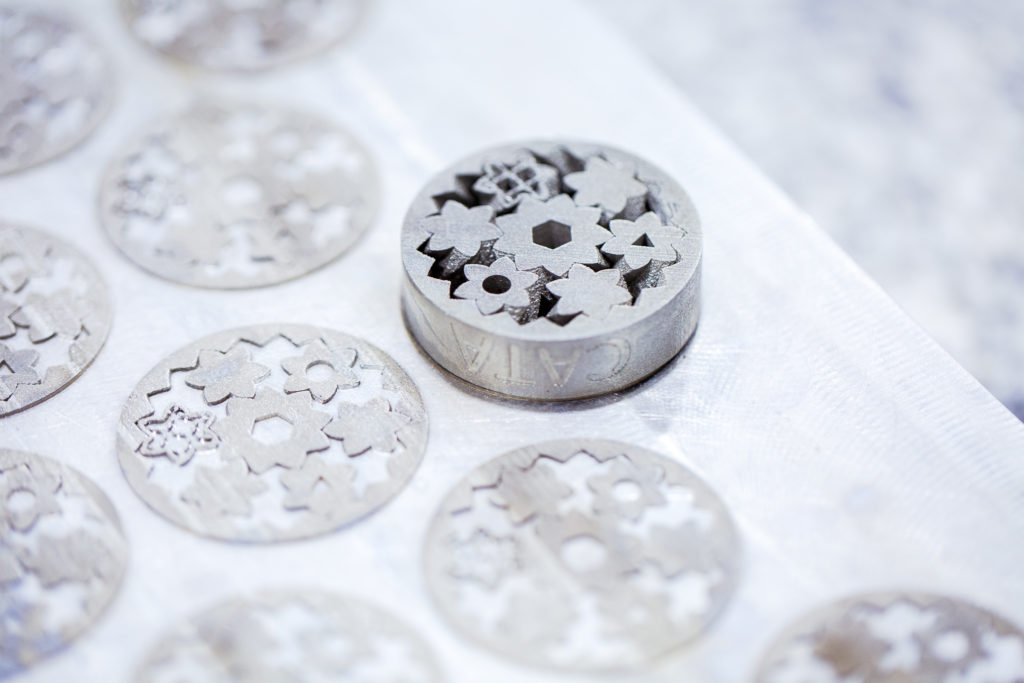 Top: GE engineer Brian Adkins is preparing a 3D printer for production. Above: A 3D-printed sample. Images credit: Chris New/GE Reports

As the CATA example shows, the world is rapidly changing. Philippe Cochet, GE's chief productivity officer, said that manufacturing today is "leaps and bounds" from what the industry looked like even just a decade ago. GE, one of the 200 companies that took part in the first Manufacturing Day, is mass-producing 3D-printed fuel nozzles for jet engines that are already powering passenger planes across Europe and Asia. The company also is using software to make entire factories "brilliant" and more efficient. For example, machines equipped with sensors and connected to the cloud helped cut downtime at a GE locomotive factory in Grove City, Pennsylvania, by as much as 20 percent.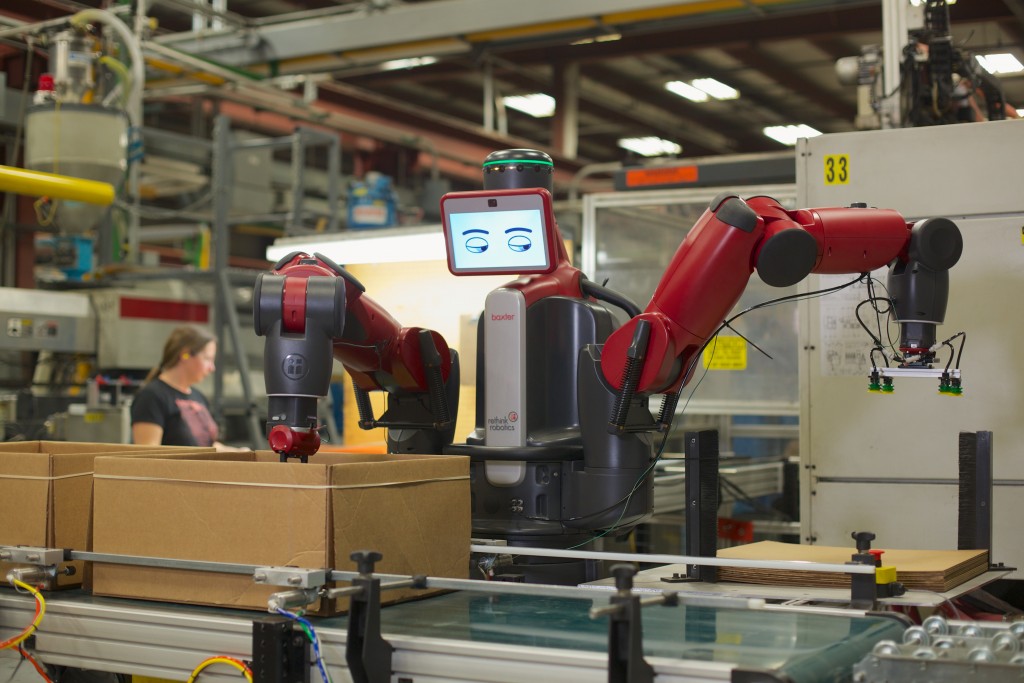 A Baxter collaborative robot working on a packaging line. Image credit: Rethink Robotics

GE is also using Rethink Robotics' Baxter collaborative robots. They have fanned out to factories around the world and started picking up tedious tasks from their human co-workers.

Cochet says that advanced manufacturing industries already account for 24 million jobs — 13 percent of all American jobs — and that each of those jobs supports another 3.5 jobs throughout the supply chain. "We see a future where factories are fitted with all the technologies at our disposal to uncover value across the length of the supply," Cochet wrote in a piece published today, adding that these factories would continue to be managed by highly skilled workers earning good wages that are the backbone of the American economy."

[embed width="800"]https://www.youtube.com/watch?v=9OWGV9widW8&feature=youtu.be[/embed]








Categories
tags