Deep into his second hour of waiting for an MRI of his knee, Alexis Laugerette thought there had to be a better way. The French-born biomedical engineer and physicist went in for a 40-minute appointment and experienced one of the most tedious aspects of health care — sitting in a waiting room with nothing to do and no idea when his appointment would actually start. Near him, a baby was crying. "There could be very easy things to improve in the patient experiences," Laugerette says.
Eight months later he got a chance to do just that. At Techfest Munich, an annual technology event sponsored by a division of the Technical University of Munich, Laugerette signed up for a "hackathon" — an idea contest offering a chance to tackle specific business problems, including a challenge to improve waiting rooms.
Well-known among the tech set, hackathons are gatherings where computer programmers and engineers — working on little sleep, lots of caffeine and the latest hardware and software available — race over two or three days to outdo each other in finding a novel solution to a problem. At Techfest Munich last month, more than 400 techies showed up and split into 43 teams. Each team selected one challenge from a handful of industry-related topics offered at the event, including high-tech wall-painting, improving mortar for building construction and reimagining the waiting room.
Laugerette, who works full-time as a product manager for a German healthcare IT company, teamed up with four other participants he met for the first time at the event. "It was a very, very fast project development and it was an exceptional experience for me," says Nenad Milosevic, a software developer for a construction company in Serbia, who was part of the team.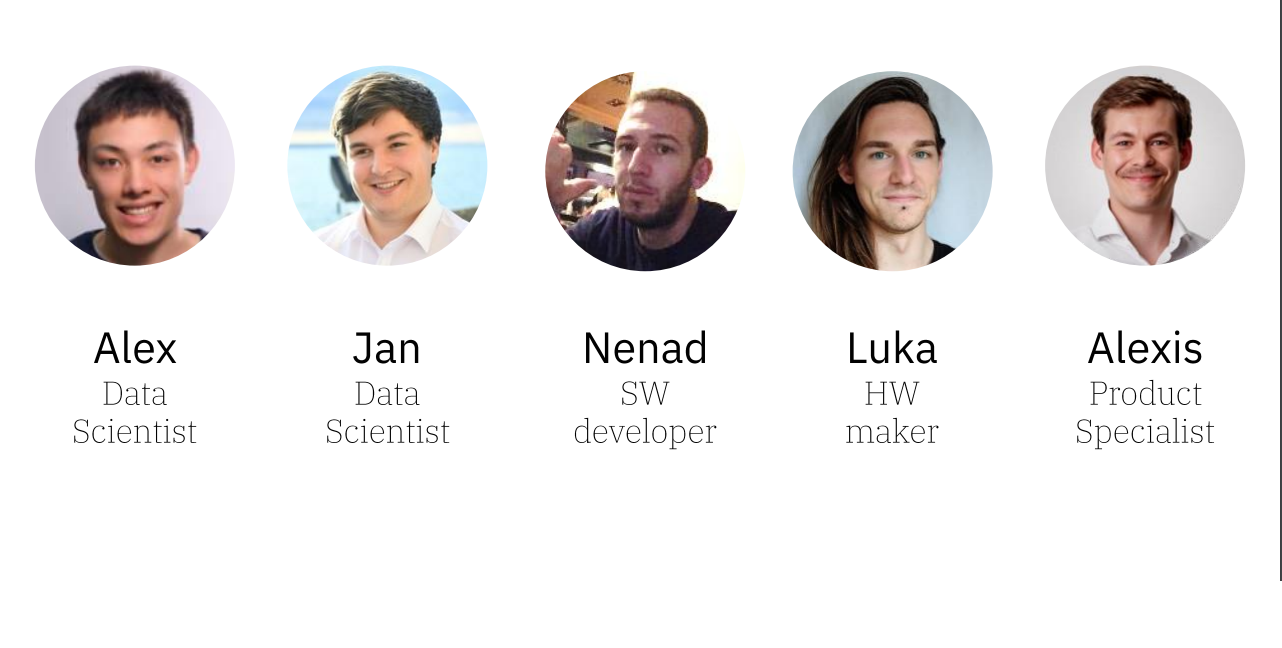 Milosevic arrived in Munich after a 17-hour trans-European bus ride from Serbia to participate in his first hackathon. He was the first to team up with Laugerette and within an hour they had recruited three more attendees, two from Germany and one from Croatia. Given 72 hours, they set about reimagining the waiting room. Three days later, their idea — which they called Haoma, after an ancient religious symbol for health — beat out five other teams to win the challenge, sponsored by GE Healthcare.


Haoma uses machine learning to ease two main pain points of the patient experience: Total waiting time and information flow. The team's proposal included a hospital-facing platform facilitating the appointment bookings and paired it with a patient app providing the patient with real-time information about their appointment along with further information about the planned procedure. The software can make the wait time estimate by assessing the appointments of the other people waiting and assigning priority to more urgent cases. They also added a smart sensor that monitors the atmosphere in the waiting room, so staff can adjust the light intensity or the temperature in the room. "We envision coupling it with smart building technology," Laugerette says. "Imagine what you could do if you could change the lighting, change the music or change the heating levels. You can really envision a lot of ways to improve the customer experience."





Haoma won their challenge after all six teams' ideas were reviewed by a Techfest jury. That enabled the team to vie with seven other teams for the 'Best of Techfest' prize among all challenge winners. They lost out in that round to Immortar Journey, a team that came up with a new app to get unskilled workers to properly mix mortars at construction sites.


But Laugerette, Milosevic and their teammates still feel like winners. A Croatian television news show just ran a feature on Haoma, and the team members have been invited to work with GE Healthcare in Budapest, Hungary to explore ways to commercialize the idea.




Waiting has a very real effect on patient satisfaction, with 63% of people who had no waiting time before the examination saying their mutual trust with the doctor as 'very good.' That dropped to 37% among patients who had waited longer than an hour.




"Every other industry already turned into a customer-centric model, which puts the customers' needs first. Doctors and medical professionals must make a similar move and ensure that they satisfy their customers," says Dr. Mathias Goyen, chief medical officer, Europe at GE Healthcare. "We are delighted to tackle the status quo with young talents and find ways to help our customers, to make this a reality."




In addition to pursuing their idea with GE, it's a good bet the Haoma talents will try their hands at other hackathons in the future.




"The very nice thing about Techfest is that you have a mix between software developers, hardware makers, business specialists and product specialists — a lot of different backgrounds," Laugerette says. "And that's what makes the ideas even better at the end."





Categories