Last December, Egypt decided to move aggressively to avoid power cuts and brownouts during its sweltering desert summer, when the average high temperature hovers above 90 degrees Fahrenheit for months. It had little time to spare. The heat starts rising early in the spring and country's existing power plants were already operating at peak capacity to support Egypt's booming economy.
So the Egyptian government signed a deal with GE, one of the world's largest makers of turbines and other power generation equipment, to expand the country's power generation capacity by 2.6 gigawatts - enough to supply 2.5 million local homes - by the end of the summer.
Sounds simple enough, but it wasn't. "It's one thing to ship hundreds of tons of power equipment to a country, but it's quite another thing to actually see the benefits of the electricity it produced," says Rusty Bonnett, GE projects leader for gas turbines. "For that, you need a transmission and distribution infrastructure. Without it, it's like having a car without wheels. You can run the engine, but it won't go anywhere."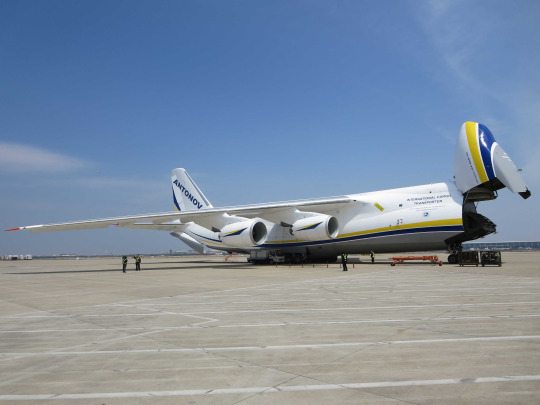 To get power moving, GE mobilized hundreds of workers and engineers essentially around the world: from the Middle East and Europe to the US and even its venture partner XD Electric in China. The company did this to cut the time it needed to make transmission and distribution equipment from five months to six weeks.

Tian Liu, who directed the project for GE Digital Energy, was constantly working with information in Chinese, English, Spanish and Arabic. He says that meetings during the installation and commissioning phase often resembled "a game of Telephone," with team members translating from one language to the next down the conference table. The team worked through Christmas and Chinese Spring Festival to deliver the equipment on the tight schedule.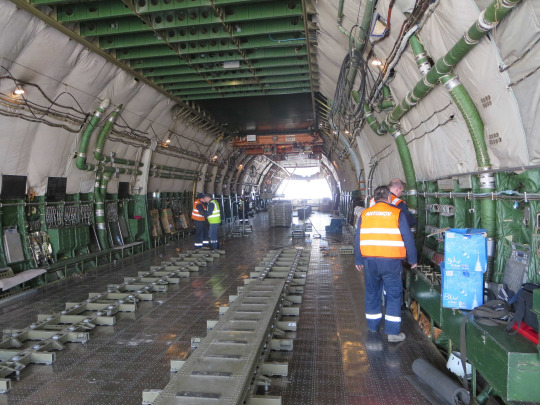 But nothing was quite as heavy a lift as actually moving some of the machines from a factory in Changzhou, China, to North Africa. GE hired a giant Antonov An-124 Ruslan, one of the world's largest cargo planes, and loaded them with four massive Generator Step Up Transformers, which weigh 100 tons each, or as much as 50 elephants, and other heavy-duty equipment (see photos). The team used a separate 747 jumbo jet to transport 30 tons of transformer oil to meet the timetable.

(Last fall, the company used the same planes to ship mobile power plants to Baja, in Mexico, and help the peninsula quickly restore power after it was hit by a deadly hurricane.)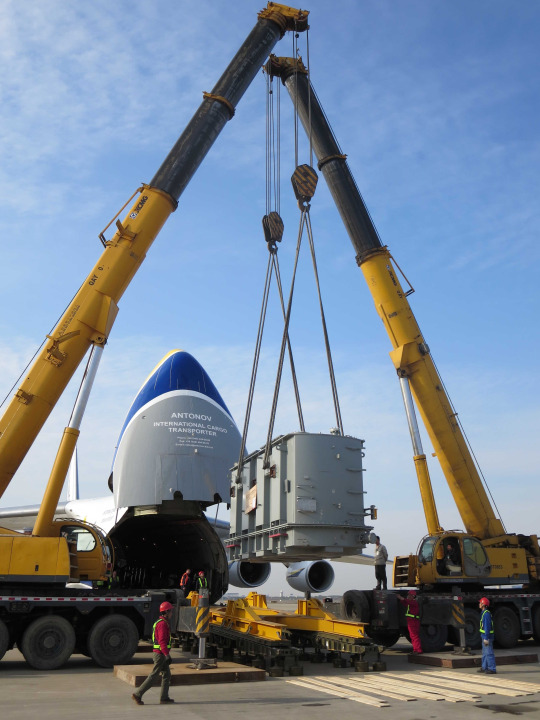 These transformers were a critical part of the puzzle. They boost the voltage of the electricity generated by the turbines so it can be efficiently transmitted over the grid.

In the end, the breakneck pace allowed GE to install 34 gas turbines in Egypt in a record 6 months – more than 50 percent faster than the typical installation time. "This is a record even for GE," Bonnett says. "We've never worked faster."

Image credits: GE Reports
Categories
tags