Odetha Deus remembers trembling earlier this year when hospital staff told her they'd need to perform an emergency C-section on her, and for good reason.
Most of the global population lacks access to safe surgical care, and according to the World Health Organization, a woman dies each minute from pregnancy-related complications. Little wonder that back in Deus' village in Tanzania, her neighbors believed you didn't go into an operation and live to see the other side. But doctors treating Deus, 27, at the Nyakahanga Designated District Hospital, in the northwestern district of Karagwe, had been trained by experts from the Safe Surgery 2020 partnership. Hours later, according to the local paper, she was sitting by the bedside of her newborn twins.

Safe Surgery 2020 is a partnership between Jhpiego (pronounced ja-pie-go), a Baltimore-based nonprofit affiliated with Johns Hopkins University; Assist International; the Harvard Program in Global Surgery and Social Change; Dalberg; and the G4 Alliance, as well as ministries of health, regional health bureaus, and local professional associations and universities. Launched in 2015 and funded in part by the GE Foundation, GE's philanthropic arm, the partnership focuses on making essential and emergency surgical care available in remote areas in Africa.

Having trained more than 1,200 surgical workers across Tanzania and Ethiopia to perform safer operations and save lives in the process, Safe Surgery 2020 is now coming to Southeast Asia. Starting in Cambodia and Lao People's Democratic Republic, the partnership will be rolling out the final tranche of the GE Foundation's three-year, $25 million funding commitment — the largest coordinated private-sector fund for surgery for developing countries — to local surgical staff.

The idea is to "train trainers," who can pass on better surgical practices to other medical professionals throughout the region. A training hub run by Calmette Hospital in Phnom Penh, Cambodia, and the nearby University of Health Sciences will host Safe Surgery 2020 representatives. They'll teach local health professionals how to manage surgical teams, run safer procedures around anesthesia and C-sections, and carry out proper sterilization techniques. "Safe Surgery 2020's vision is for everyone, everywhere to have access to safe surgical care," says GE's senior vice president Alex Dimitrief, who signed the company's latest funding pledge last month at the United Nations, with Cambodian Prime Minister Hun Sen in attendance.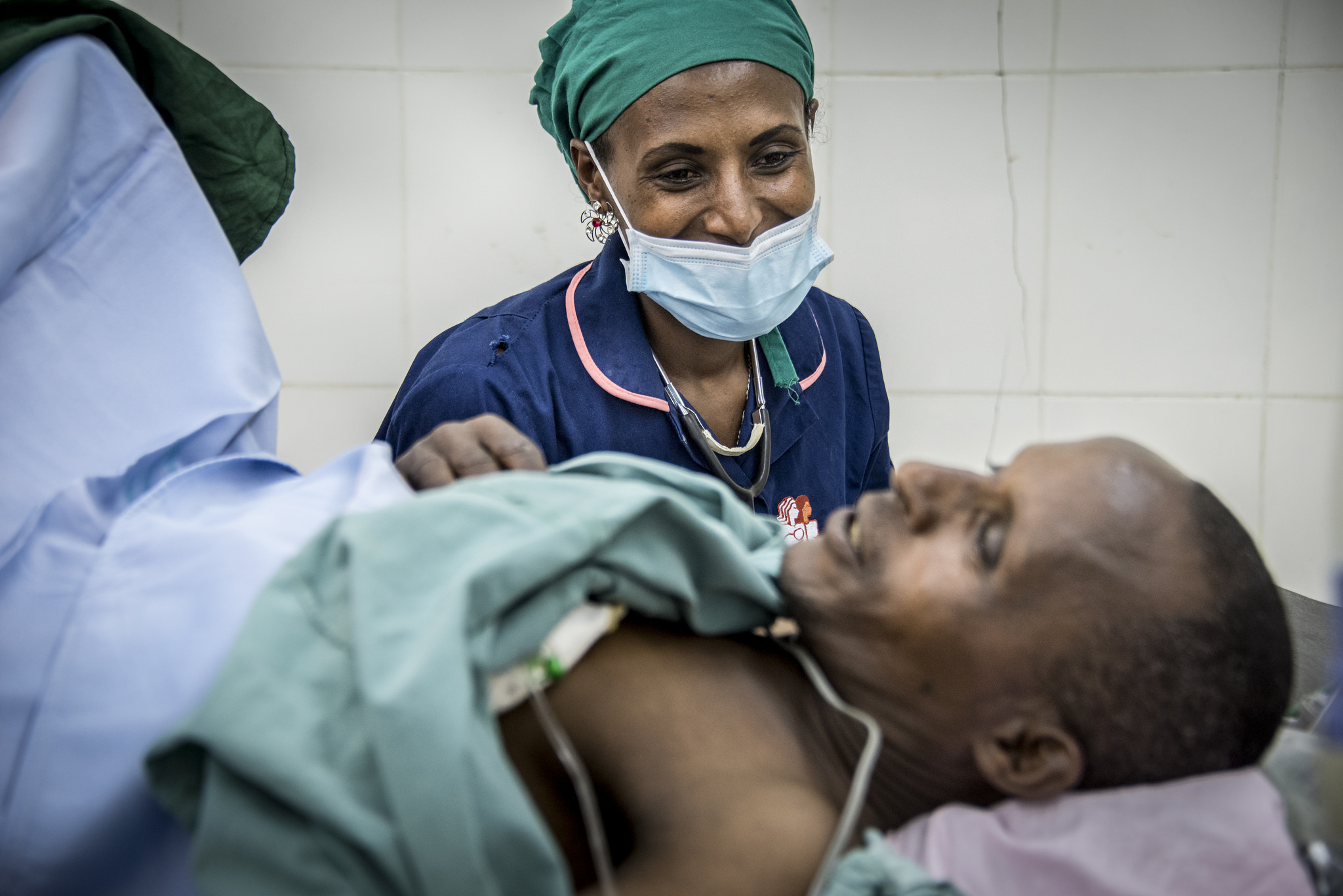 working in Cambodia for a decade. The foundation has provided $13 million in medical equipment and training for more than 40 hospitals. The foundation's president, Ann R. Klee, says the early start should help the partnership achieve a "meaningful impact on millions of people across the region."

Training is a crucial way to avoid medical mistakes during surgery that can lead to injury or even death. Safe Surgery 2020 promotes guidelines, derived from the World Health Organization's "Safe Surgery Checklist," that are as fundamental as the safety checks that pilots need to make before takeoff — but often missed in low-income, rural areas where doctors work from local experience. A solution can be as straightforward as training clinical staff to record the number of surgical instruments before and after an operation. In other instances, patients can still be at risk of infection or complications from surgery if staff aren't trained to ask the right questions and keep the correct measurements — for example, the Apgar score, a quick test to assess the health of newborn babies.

The project is already having an impact in Africa. In 2016, Safe Surgery partner Jhpiego began training doctors and nurses at the Dangila clinic in the Ethiopian highlands. Approximately five months later, the clinic recorded a 50 percent rise in surgical volume, and a 75 percent drop in surgical referrals caused by infections. "We are improving the quality and service of the surgery," says Amsalu Tiruneh, emergency surgical officer at Dangila Primary Hospital, adding that doctors now follow a checklist for every person going into an operation.

Staff at Nyakahanga District Designated Hospital, where Deus had her twins, were trained to use reassuring words with patients to help reduce their anxiety before a procedure. Staff there say they now communicate better as a team, and have started following up with patients weeks after a procedure to pinpoint any complications.

Some clinics can now perform procedures they weren't able to do before. In the rural Ethiopian town of Mehoni, women had to travel to a hospital more than 15 miles away for a C-section; some died before getting there. But training from Safe Surgery has meant that the local primary hospital in Mehoni itself can now carry out Cesarians — staff there are up to an average of 15 per month.

"When you address safe surgery, you address so many avenues of the healthcare system and you strengthen those avenues," says Cheri Reynolds, director of program development at Assist International. "You're not just going to benefit the surgical patient, but you're also going to benefit all the patients that are serviced at that hospital."
Categories
tags