There are plenty of fast and fancy business jets, but only one that flies the fastest and farthest. This week, the plane maker Bombardier revealed that its Global 7500 luxury aircraft scored a set of records for the longest mission ever flown by a purpose-built business jet and for speed over the longest range (that milestone is still awaiting validation by the National Aeronautic Association).
On March 3, the plane, powered by a pair of GE's new Passport jet engines covered the 8,152 nautical miles ( 9,350 miles) between Singapore and Tucson, Arizona, in 16 hours and 6 minutes "with fuel to spare," according to the plane maker. The distance record tops the plane's already long advertised range of 7,700 nautical miles. "The Global 7500 aircraft was built to break all the records" said David Coleal, president of Bombardier Business Aircraft. "It achieved the industry's longest mission ever in business aviation after only two months in service."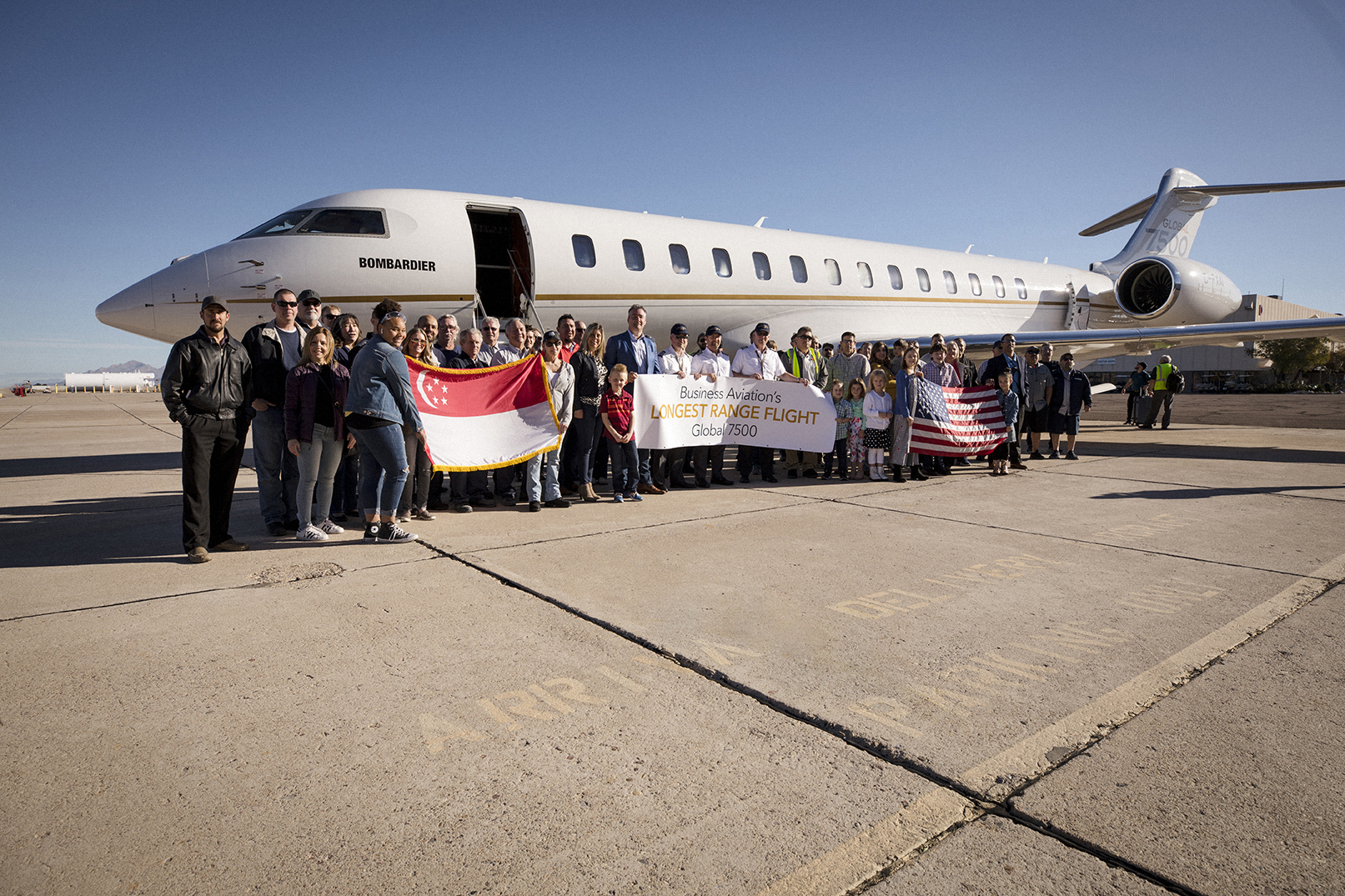 The Global 7500 and Global 8000 are Bombardier's latest large, long-range business jets. The Global 7500 can carry as many as 19 passengers and fly as fast as Mach 0.925, close to the speed of sound, thanks to its sleek, light design and the GE jet engines.


GE engineers know a few things about business jets. In the 1960s, they repurposed the J85 supersonic engine designed for the military to help Bill Lear launch the business jet market. Like Lear's first engine, the CJ610, the Passport has long Air Force roots, including technology evolved from the F101 engine, which GE Aviation developed for the B-1 supersonic bomber in the 1970s.  But the Passport, which can generate 18,000 pounds of trust, also taps the company's latest know-how. Its beating heart is a scaled-down version of the engine core developed for the CFM LEAP, a new engine that powers ultra-efficient single-aisle passenger jets from the Airbus A320neo and Boeing 737 MAX families. CFM International, the 50-50 joint venture between GE Aviation and Safran Aircraft Engine that developed the LEAP engine, has received orders and commitments for more than 16,000 LEAP units valued at more than $236 billion.


GE Aviation makes the Passport engines at its plant at Strother Field in Kansas.


Bombardier expects "significant growth" in the business aviation market in the long term. The company forecast 8,300 new business jet deliveries valued at $250 billion in industry revenues between 2016 and 2025. It believes larger aircraft will continue to dominate the market.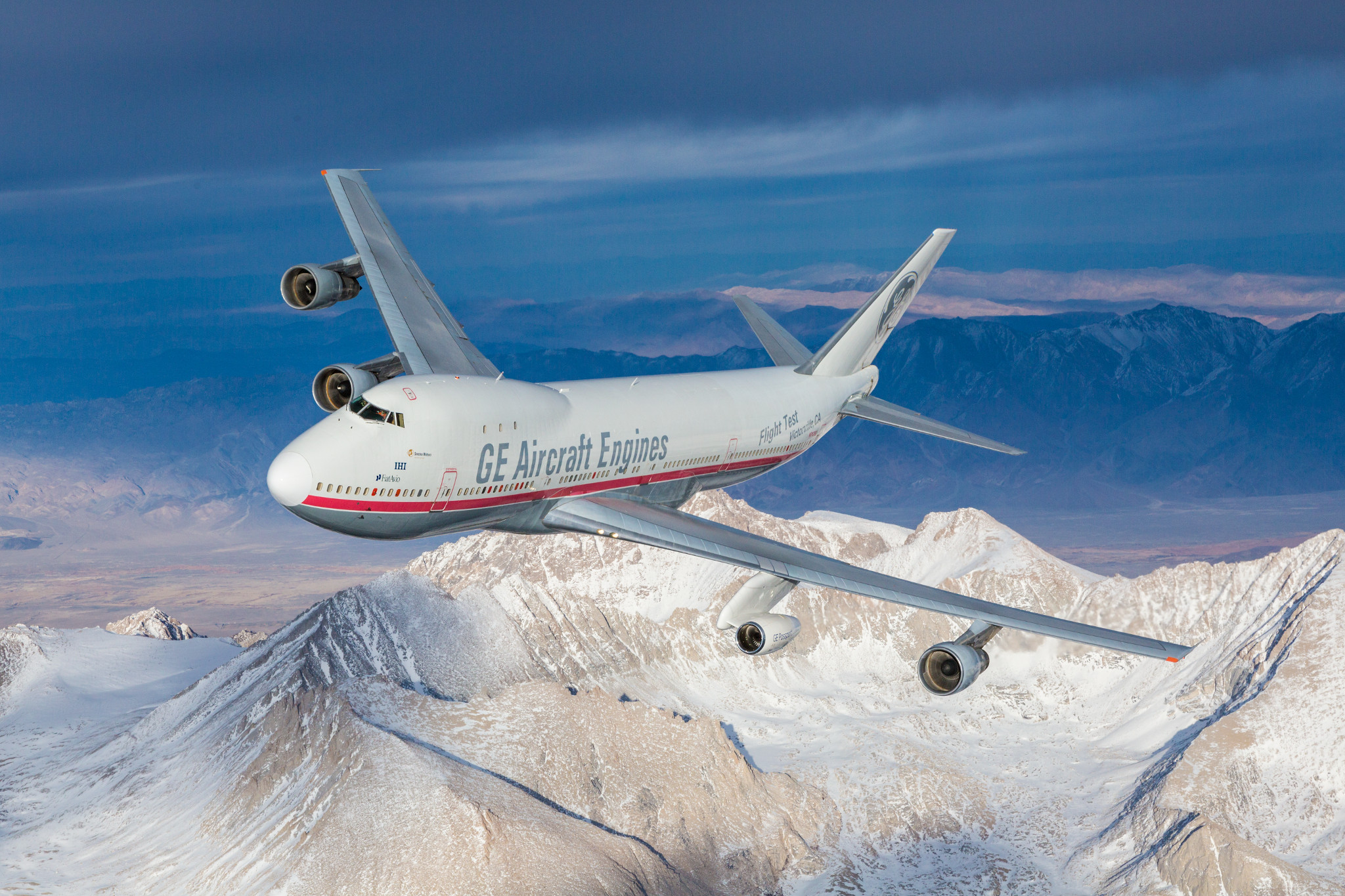 testing on GE Aviation's Flying Test Bed. Image credit: GE Aviation.
Categories
tags