Children's access to good healthcare used to be a major concern in Cambodia. In the early 1990s, the mortality rate of the country's children was among the highest in the world,[1] with as many as 1 in 5 dying before their fifth birthday. Infections such as tuberculosis and dengue as well as respiratory diseases plagued this Southeast Asian nation, which struggled to rebuild itself after several tragic decades of conflict.
Beat Richner,[2] a Zurich-based pediatrician and concert cellist, thought he could help change the situation. In 1992, he set up the Kantha Bopha Foundation to treat Cambodia's children who need medical intervention. The foundation, which is funded almost entirely by Swiss donors and staffed by Cambodian doctors, has become a lifesaving machine. Today it treats around 85% of the country's sick children, completely free of charge, at its five hospitals. It's one of the reasons why Cambodia's child mortality rate has fallen by an astonishing 78%[3] over the past 25 years.
Richner died in 2018, but Kantha Bopha is still striving to push the mortality number even lower. The foundation has just installed a new MRI machine in its hospital in Siem Reap, a town in northwestern Cambodia that is the gateway to Angkor Wat, the ancient Buddhist temple complex that appears on the country's flag. The MRI machine, which is manufactured by GE Healthcare, will help improve the ability of Kantha Bopha's clinicians to diagnose and treat pediatric cardiac conditions, which now account for 20%[4] of the deaths in the foundation's intensive care units.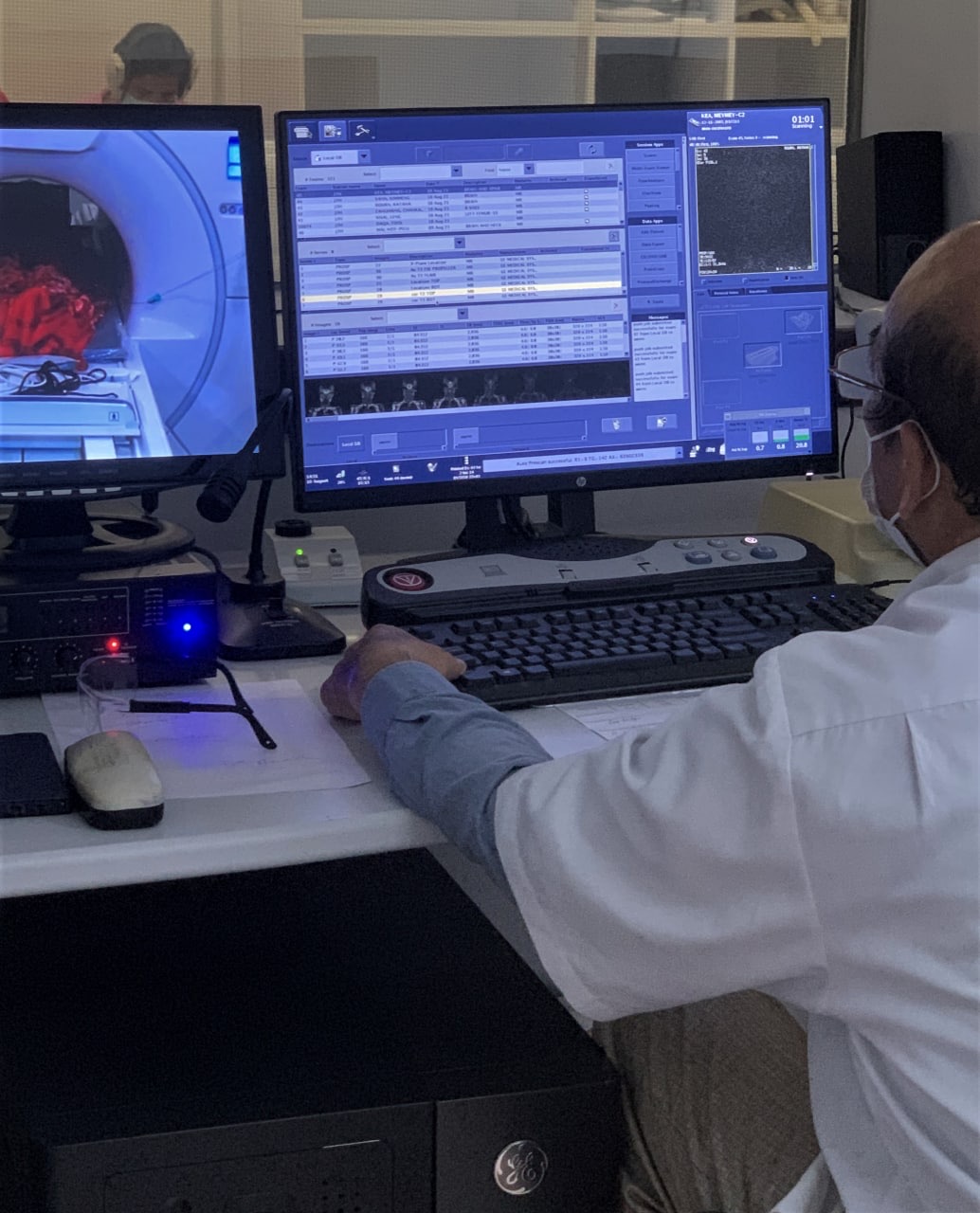 "Dr. Richner wanted to offer the best and correct medical treatment, free of charge, so these facilities for the best diagnosis — whether they are imagery or laboratories — are so important," says Dr. Denis Laurent, general director of Kantha Bopha.
"His policy was to train Cambodian staff to carry out modern medicine by themselves," explains Laurent. "That's now been a success, because the five hospitals now work only with 2,500 Cambodian staff who have very high skills."
To bring the plan to fruition, Kantha Bopha installed a unit focusing on pediatric cardiac surgery and interventional cardiology in Siem Reap in 2011. Over the past nine years, the hospital's surgeons have regularly used cardiac catheterization to diagnose and treat cardiovascular conditions such as septal defects, or "hole in the heart," coarctation of the aorta, which is when the body's main artery is narrower than normal, and underdeveloped hearts, which is when the organ struggles to pump enough blood to the lungs or around the body.
But the Cambodian doctors wanted to go to the next level. They yearned for the noninvasive option of imaging the beating heart and its surrounding blood vessels. After consulting with visiting French and Swiss cardiac response teams, the clinicians decided to upgrade their existing MRI machine with a more reliable, cost-effective machine that could deliver crisp, detailed cardiac images and was a good all-rounder when it came to diagnosing and monitoring the other diseases prevalent in Cambodia.
"Kantha Bopha wanted state-of-the-art imaging, allowing Cambodian children to receive exactly the same quality of diagnosis that children in Switzerland might receive," explains Dr. Christian Kellenberger, professor of pediatric radiology and radiologist in chief at the Children's Hospital Zurich–Eleonore Foundation.
Kantha Bopha clinicians have been using MRI to diagnose tuberculosis, as well as brain and central nervous system diseases such as meningoencephalitis. And they had strict criteria for Siem Reap's latest MRI scanner.
The clinicians particularly loved the image quality from one of GE's 1.5 Tesla MRI machines. "It's a beautiful scanner, with all kinds of technical possibilities, giving comparable image quality as we get here in Europe," says Kellenberger.
Kantha Bopha also needed to weigh various other factors, such as the preparedness of the manufacturer to carry out any preventive maintenance or repairs and send spare parts. "The Cambodian market for MRIs is very small, so the big companies [manufacturers like GE] need to be more flexible," says Laurent.
Technicians installed the system this summer, and it is now up and running. Laurent is optimistic that Kantha Bopha will become a center of pediatric cardiac excellence in Cambodia.
The Kantha Bopha manager adds that the best way of honoring his late friend's legacy is by continuing to improve outcomes for Cambodia's children: "Dr. Richner was a unique pediatrician who had a vision of justice for every child."
[1] "Child Health Among World's Worst," Phnom Penh Post, August 11, 2021, https://www.phnompenhpost.com/national/child-health-among-worlds-worst.
[2] "Beat Richner, Doctor to Cambodia's Needy Young, Dies at 71," New York Times, September 21, 2018, https://www.nytimes.com/2018/09/21/obituaries/beat-richner-dead.html.
[3] "Cambodia: Key Demographic Indicators," UNICEF, https://data.unicef.org/country/khm/
[4] "Five Children's Hospitals in 29 Years," Foundation Children's Hospitals: Kantha Bopha, https://www.beat-richner.ch/about-kantha-bopha.
[5] "Interventional Cardiology and Cardiac Surgery in Cambodia," Lancet, March 31, 2012, https://www.thelancet.com/journals/lancet/article/PIIS0140-6736(12)60510-8/fulltext.
Categories
tags