GE engineers started lighting the National Christmas Tree in Washington, D.C. in 1963, one year after their colleague Nick Holonyak invented the world's first red light-emitting diode (LED).
Today, GE LEDs, which use much less energy than traditional electric lights and last thousands of hours, illuminate not only the First Spruce outside the White House, but also streets in San Diego and Jacksonville. Those cities that have started testing the latest generation of an "intelligent" LED lighting system developed by Current, a new energy startup that GE launched last fall. The streetlights can be equipped with cameras, microphones, air quality sensors and other technology. They stream sound, images and data over the Industrial Internet to Predix, GE's cloud-based software platform. Apps built on Predix could soon help city officials optimize traffic and fight crime, and everyone help find parking.

GE scientists also found a way to make LEDs shine in more vivid colors.

The light bulb and electrical lighting, of course, were the seminal breakthroughs that allowed Thomas Edison and his partners grow GE into a global industrial powerhouse. Take a look at the history through the holiday lens.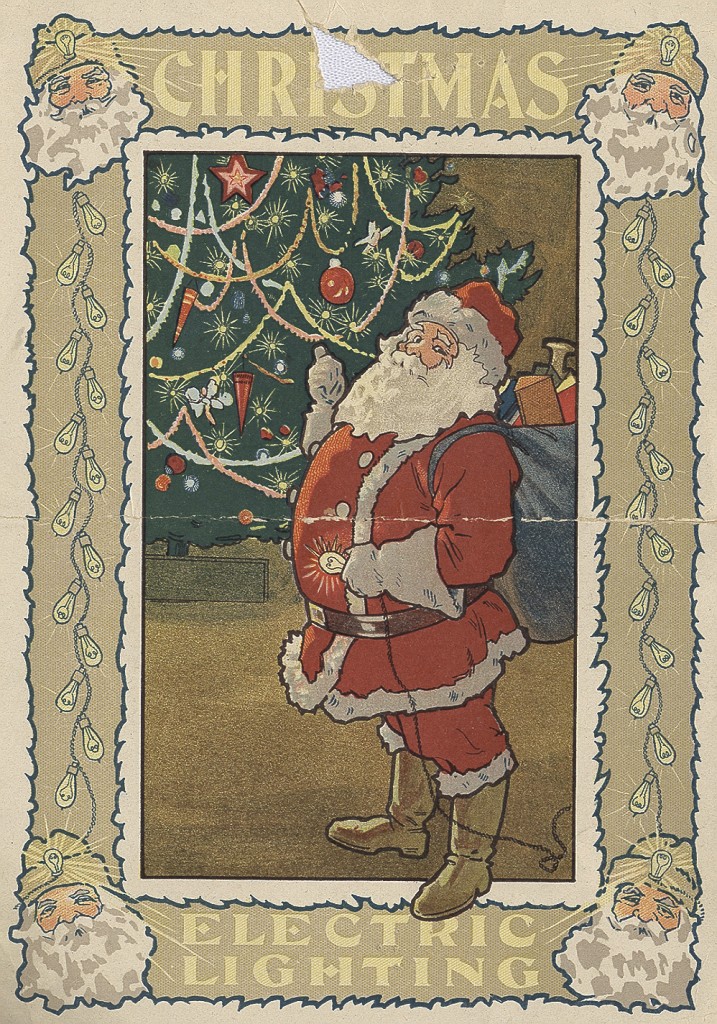 Early GE Christmas tree lights advertisements. Image credit: Museum of Innovation and Science Schenectady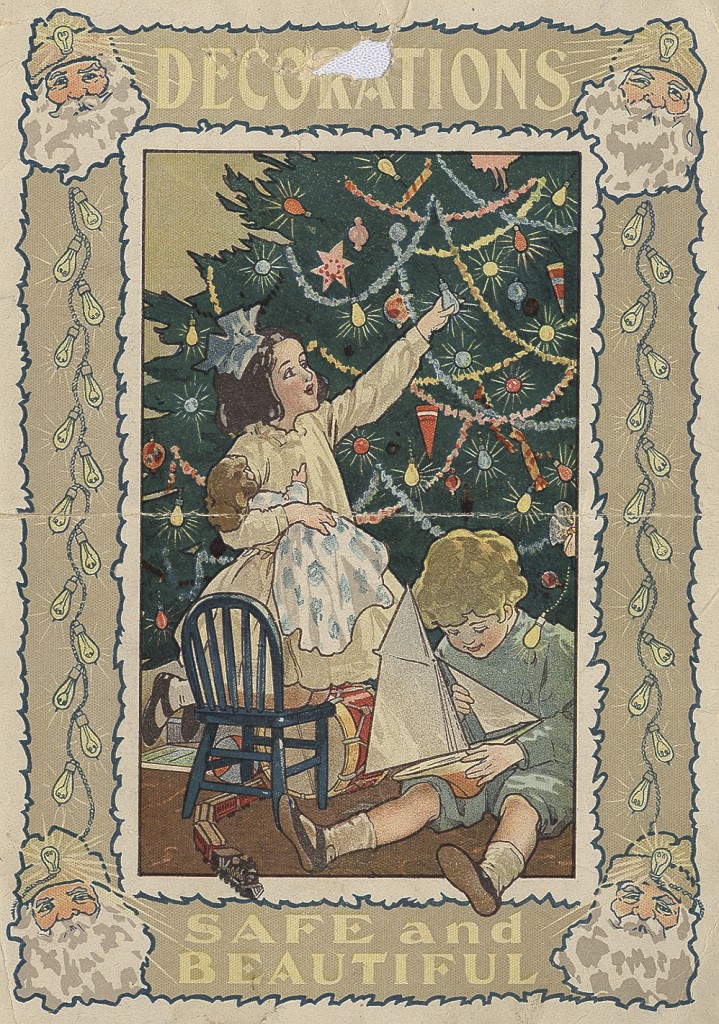 The history of Edison's Christmas lights goes back to the winter of 1880, when Edison strung a line of electric lights outside his Menlo Park laboratory in New Jersey, enchanting travelers on passing trains. Just two years later, Edward H. Johnson, his partner in the Edison Illumination Company, hung the first string of 80 red, white and blue electric Christmas lights from a revolving tree in the parlor of his New York City home. All images credit: The Schenectady Museum of Innovation and Science.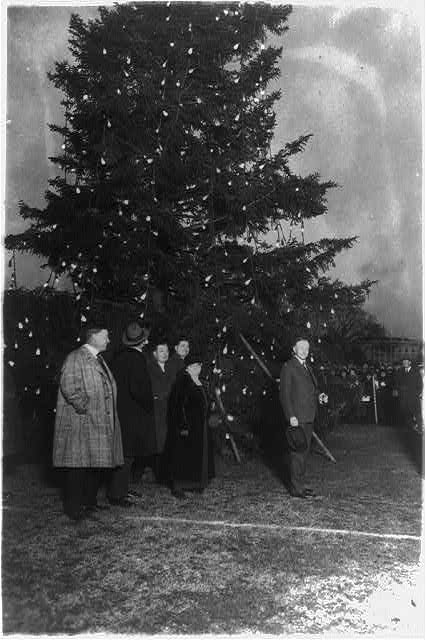 Electric lights ceased being a novelty item and became more mainstream in 1895, when President Grover Cleveland decorated for the first time the White House family Christmas tree with hundreds of multi-colored electric light bulbs. GE began selling pre-assembled kits of Christmas lights to the general public in 1903. By then, electricity got cheaper and more ubiquitous and the market for electric lighting took off. Above, President Coolidge at the first National Christmas Tree in 1923. Image credit: Library of Congress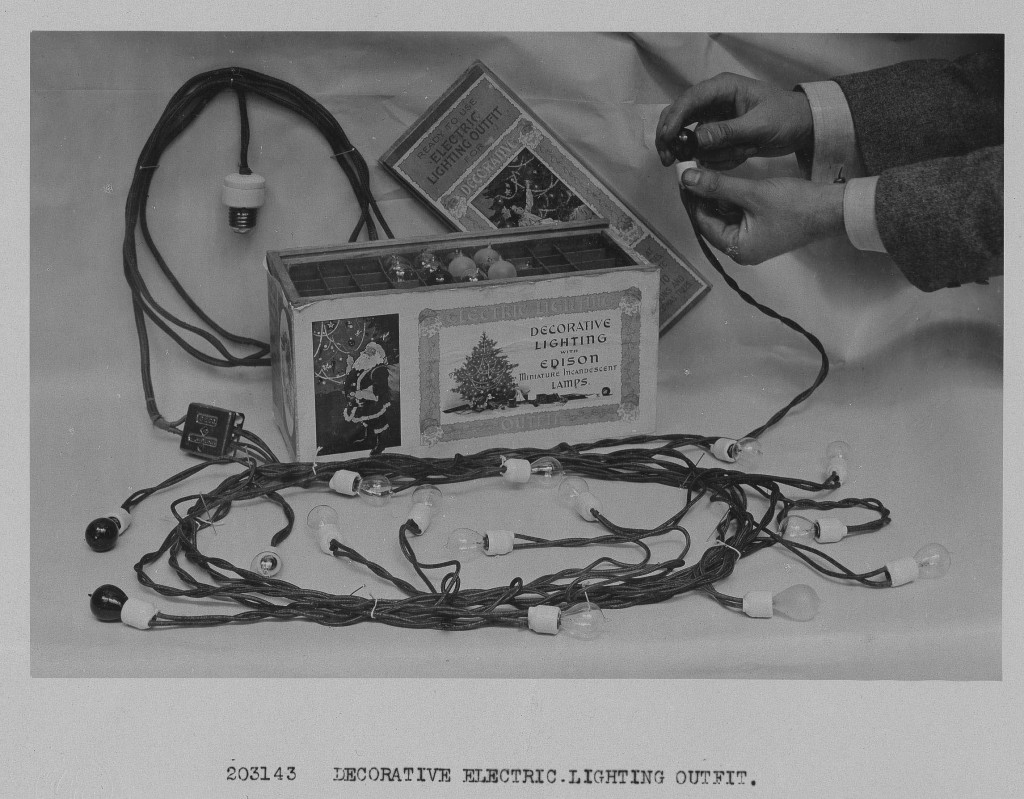 A box of GE Christmas tree lights from 1905. Image credit: The Schenectady Museum of Innovation and Science.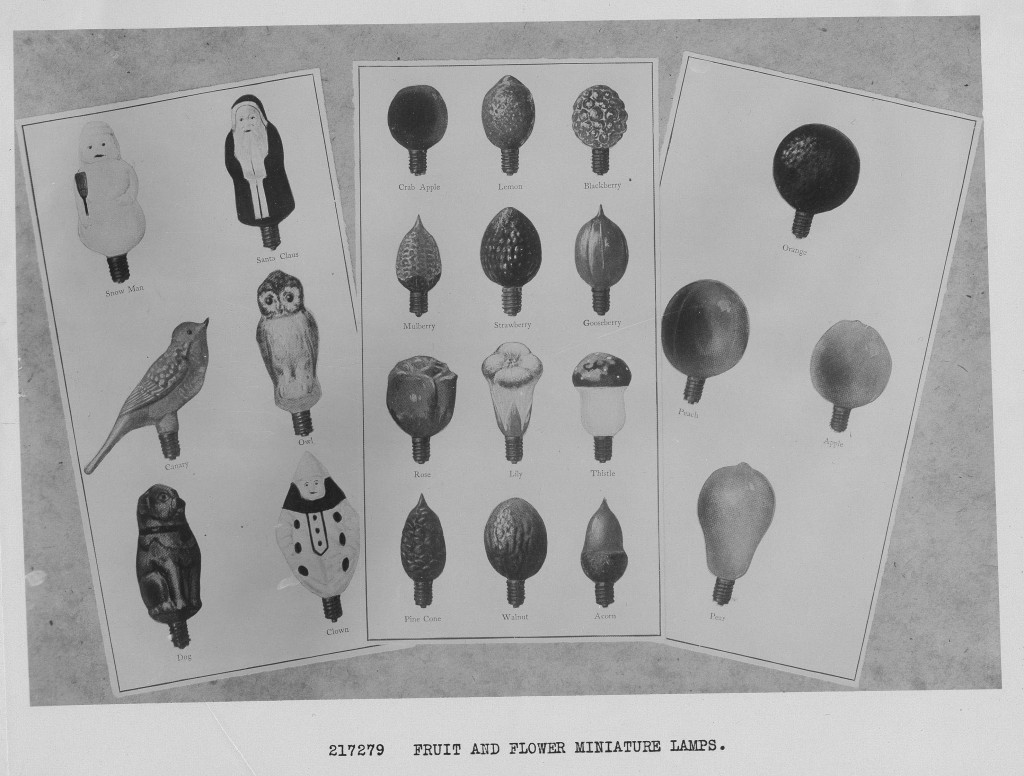 Christmas tree lights soon came in many shapes and colors. The selection above is from 1910. Image credit: The Schenectady Museum of Innovation and Science.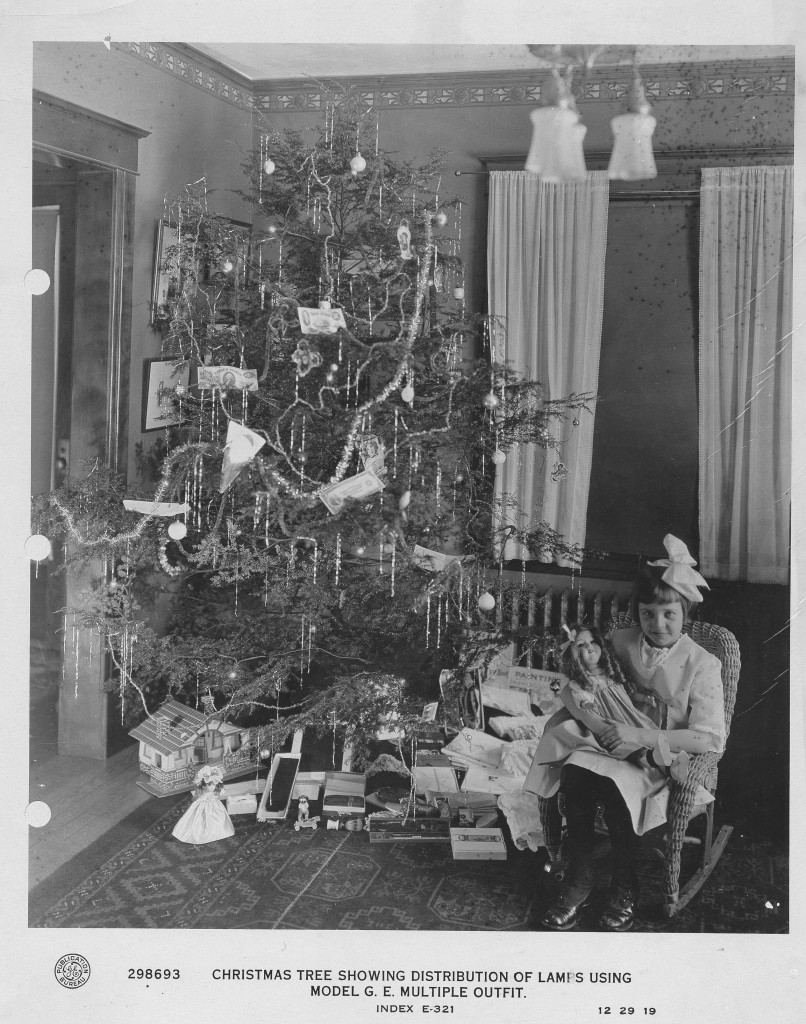 Christmas in 1919. Image credit: Museum of Innovation and Science Schenectady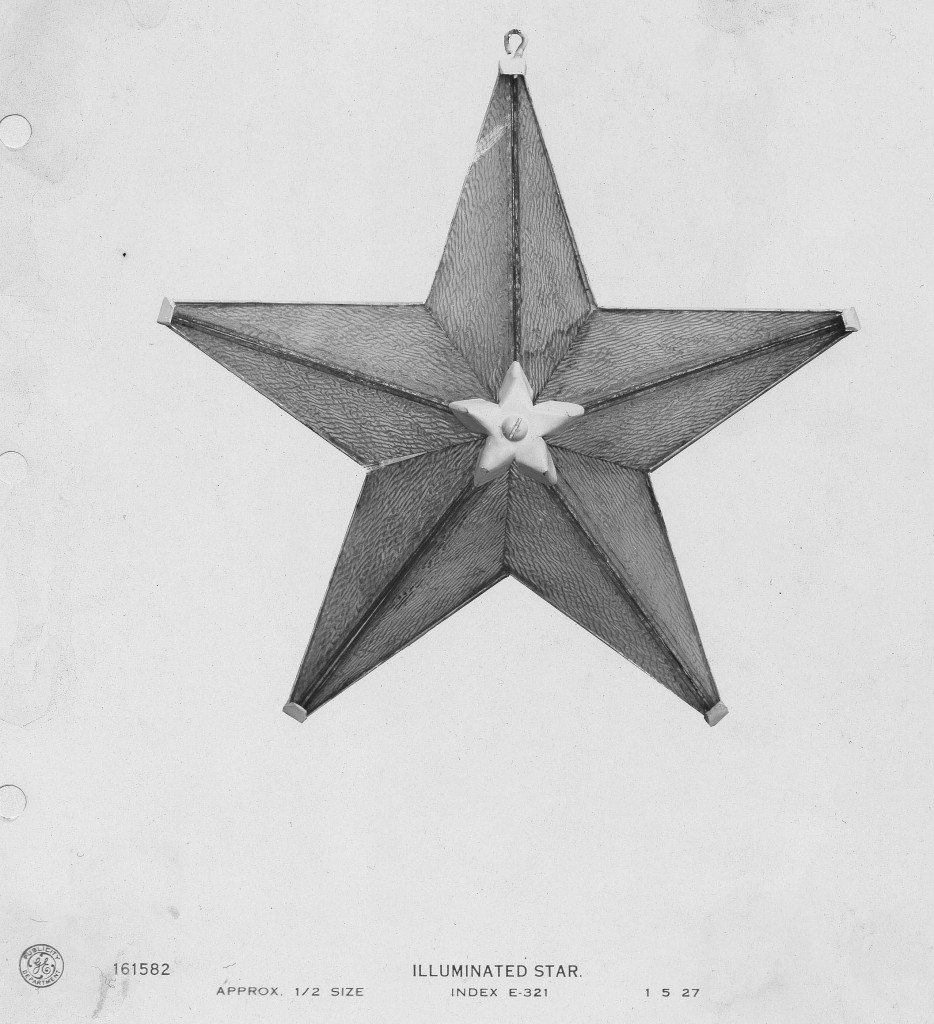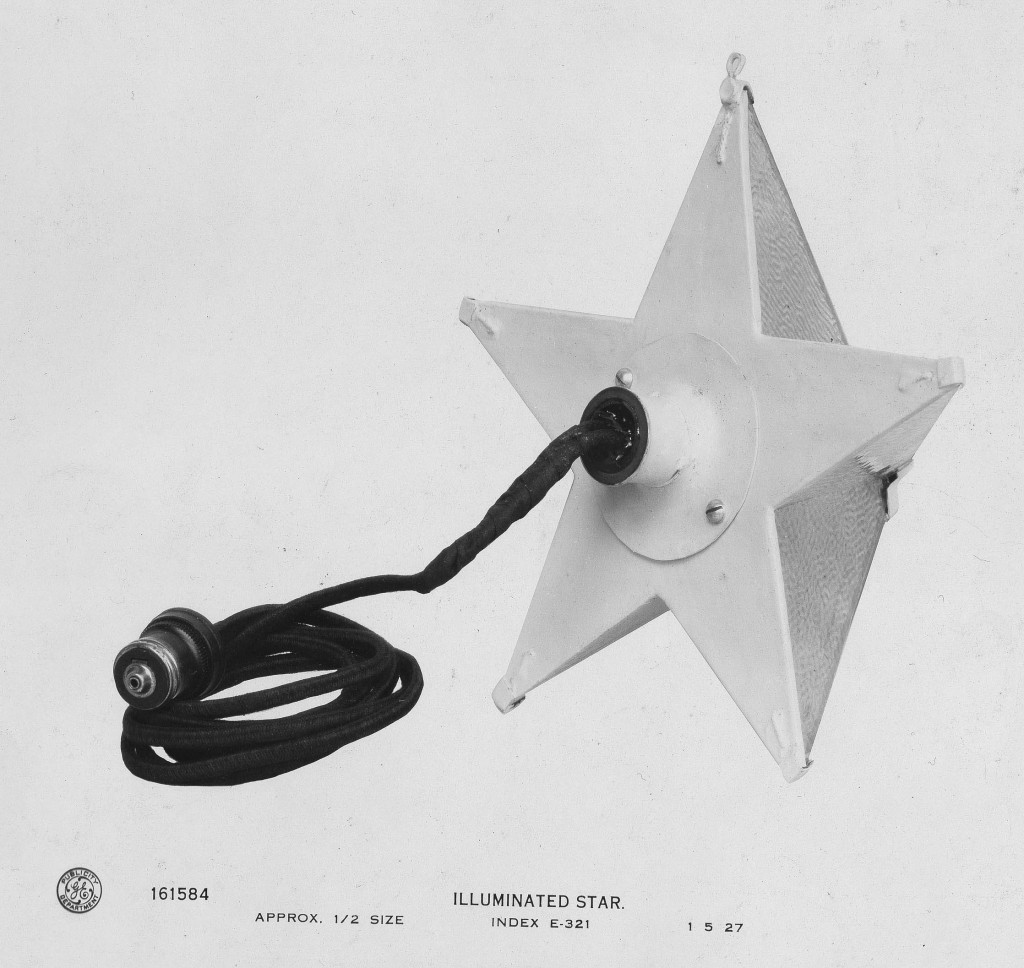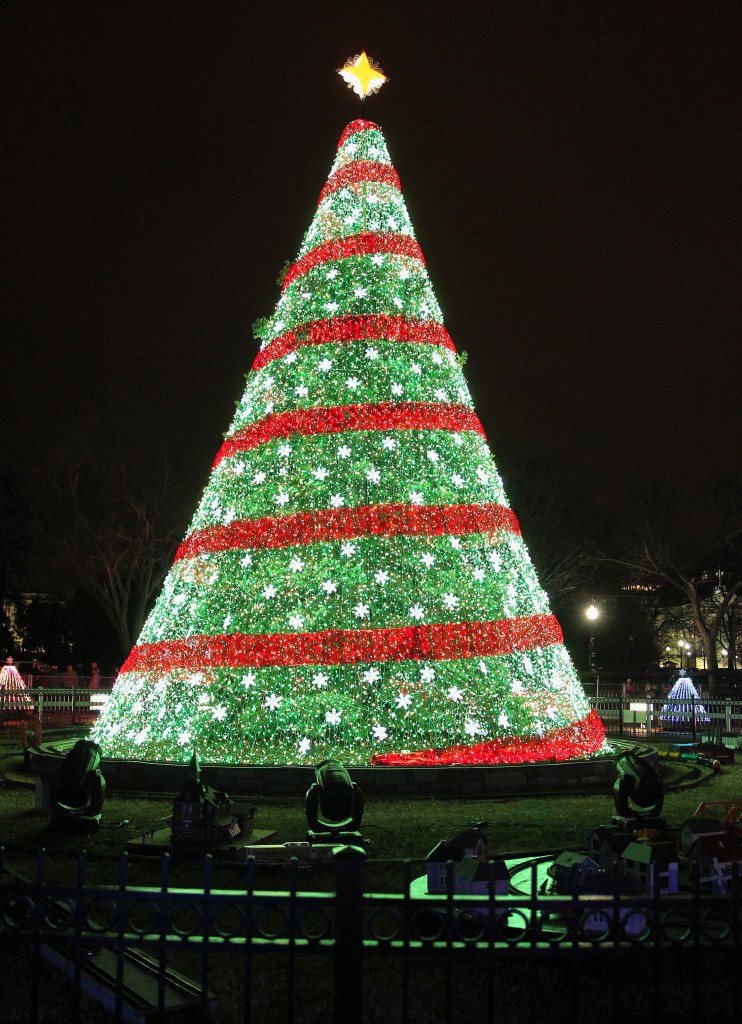 GE illuminated the National Christmas Tree for 53 consecutive seasons. There are more than 60,000 LEDs on the tree, which stands at President's Park in Washington, D.C. LEDs use 80 percent less energy than traditional bulbs and can last 20,000 hours. Photo credit: Paul Morigi for the National Park Foundation
tags