California's energy storage development shows how, through collaboration, the private and public sector can work together to achieve sustainable energy goals.
 

Gridlock in government is considered almost a given. It's a common narrative that policymakers, regulators and industry are so at odds with one another that little is accomplished — while the average consumer, small business and public good suffers. Sometimes, however, policymakers, regulators and industries unite to initiate and deploy programs that are good for business, consumers — and even the planet. The rise of energy storage in California provides an example of this type of collaboration.

Energy storage provides a critical tool for achieving California's key policy goals, including increasing renewable energy to 50 percent of electricity supplies and improving building efficiency. Storage makes the entire electric power system more efficient, while also making the grid more robust, reliable and secure. Despite their differences, several groups recognized the incredible potential of energy storage to transform the grid and came together to create the policy, market and technology conditions for storage to thrive.

https://www.youtube.com/watch?v=jLPn1POu3mU

The groundwork was laid for the development of storage in 2010, when Assembly Member Nancy Skinner introduced a bill requiring the California Public Utilities Commission (CPUC) to determine procurement targets for each investor-owned utility if found to be viable and cost-effective.

The legislation required the CPUC to create a new stakeholder process to evaluate whether energy storage could be viable and cost effective for California's investor owned utilities, and if so, set a procurement target. This process provided some reassurance for utilities that they would not have to procure storage unless it met a certain bar for cost-effectiveness, laying the groundwork to be adopted and even championed by utilities. Importantly, the bill and the resulting stakeholder process created the necessary focus to allow the uses and benefits of grid storage to be fairly evaluated for the first time.

Gov. Jerry Brown hailed the bill as a way to facilitate the transition to clean energy, saying, "We can't just rely on sunlight. We've got to bottle the sunlight."

After the bill was signed into law, the CPUC worked with multiple stakeholders including the California Independent System Operator (CAISO), utilities, ratepayer advocates, environmental groups, and industry stakeholders including the California Energy Storage Alliance (CESA) to evaluate grid storage. During this process there was a healthy dose of skepticism about the feasibility of meeting energy storage procurement targets. Many within the investor owned utilities were vocal that the mandate was premature, that storage was too expensive and was simply not ready for prime time. However, as a result of this collaborative work, the CPUC successfully established specific storage procurement targets for each of California's investor-owned utilities … with their blessing,

While this pushback was expected, it wasn't the end of the story. At the same time as these targets were moving through California's legislature and regulatory agencies, the state was fostering a home-grown energy storage technology industry. A wide range of California companies and academic institutions began to seriously investigate how to reduce costs, commercialize and scale storage systems for both behind-the-meter and utility scale applications. Utilities also began to look more closely at the value of storage, conducting extensive cost-effective analysis and engaging community groups.

Finally, in November of 2014, Southern California Edison (SCE) announced that it would procure over 260 megawatts of energy storage — over 200 megawatts more than was required by the CPUC in this first procurement. For the first time, a utility evaluated energy storage on a head-to-head basis with all other resources, and the result was a rousing success for storage. In fact, SCE's decision was game-changing — by demonstrating that storage is a viable, cost-effective resource with benefits for utilities that go beyond simply meeting mandates. Several California companies received major contracts, including Advanced Microgrid Solutions, AES, Ice Energy, NRG and Stem — a triumph for California industry and innovation.

California's energy storage goals took vision to develop, and then cooperative, pragmatic thinking to implement. We call on other states to replicate California's success and work collaboratively to create the conditions for energy storage to thrive in their own markets.

(Top image: Getty Images)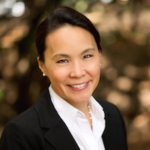 Janice Lin is Founder and Managing Partner at Strategen Consulting, as well as Co-Founder and Chair of Energy Storage North America. Join us at Energy Storage North America (
www.esnaexpo.com
   October 4-6, 2016 in San Diego), where we'll celebrate many other storage success stories and work together to chart a path forward.
All views expressed are those of the author.
tags