Eight million homes and businesses without electricity after Superstorm Sandy in 2012, tens of thousands left in the cold by last winter's polar vortex.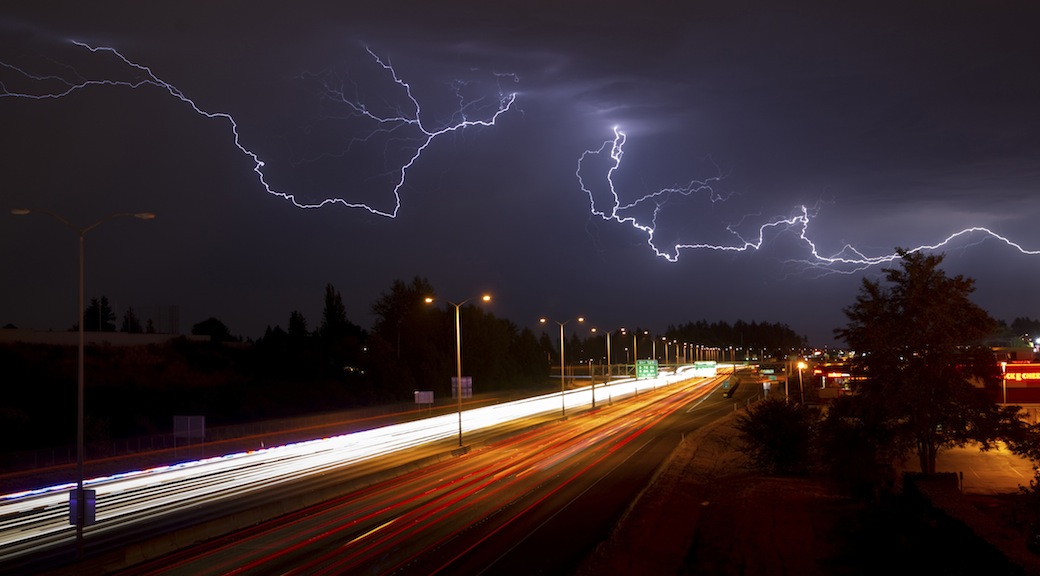 Power generation increasingly resembles an extreme sport — is your utility company ready for the next round?
That's a question many Americans want to know, with half of U.S. adults in a new survey identifying natural disasters and weather-related events are the greatest threat to the U.S. power grid. The greatest level of concern was registered in the Northeast, where more than 60 percent of respondents to the Harris Poll cited weather as the main threat to power.
"Natural disasters such as Superstorm Sandy, Hurricane Irene and the recent polar vortices highlighted the challenges utilities face providing power to meet high energy demand," says John McDonald, director of technical strategy and policy development at GE Digital Energy, which commissioned the survey.
"With summer season underway — and the potential tornados, droughts and hurricanes that come with it — utilities should ask themselves if they are any more prepared to handle this stress," says McDonald.
The question is largely rhetorical, given the current state of America's power grid. Like the country's roadways, bridges and other infrastructure, generating capacity isn't keeping pace with growing demand due to a lack of investment. Smart-grid spending fell by a third last year in the U.S., which was surpassed by China for the first time, according to Bloomberg. Less than half of U.S. distribution substations have automation capabilities, making it difficult to detect outages in the distribution network that connects consumers to power.
Estimating that outages and power quality issues cost American business more than $100 billion on average each year, the Department of Energy is supporting the creation of a Smart Grid over the next decade that will transform not just how consumers get power, but how they interact with producers.
"Capitalizing on the recent surge in advanced technology deployments and the growth of "big data" will result in being able to leverage change such that the new processes and structures needed to operate the grid in the future do not create obstacles but rather promote the creation of smarter, cleaner, more resilient distribution systems," Patricia Hoffman, assistant secretary for electricity delivery and energy reliability,told Congress recently.
The demand for a stable power supply comes through loud and clear from the survey, with more than 40 percent of respondents east of the Mississippi saying they're willing to pay $10 more each month to ensure the grid is more reliable. About a third of those living west of the Mississippi said the same.
"We live in an on-demand world that depends on electricity — one where productivity, food, entertainment and even chores can be achieved with the touch of a button," says McDonald. "Our appetite for automatic is so great, in fact, that 90 million American adults would be willing to pay more on their utility bills to maintain their electrified lifestyles."
The connected consumer also wants better information, including real-time updates on outages on their digital devices. More than half of utility customers who experienced an outage over the past year never got an update about it from their power provider, the survey revealed.
The solution to consumer concerns comes not just from more power, but smarter power — an "energy Internet," leveraging Big Data to deliver critical status updates about the grid to producers, who in turn can keep their consumers informed in real time.
The modern grid has digital sensors, smart meters and a two-way communications system to quickly identify outages send a final, "last gasp" communication to the utility alerting them of the location. Data analytics capabilities can monitor and assess the power restoration process, enabling utilities the information they need to keep consumers updated.
Some utilities have been ahead of the curve. NSTAR Electric recently developed a "self-healing" grid with GE's help. The system, which powers more than a million customers in central and eastern Massachusetts, is now interlaced with 2,000 smart switches and 5,000 sensors.
Put to the test by Hurricane Irene in 2011, NSTAR was able to restore power to nearly half of its 500,000 customers without power in less than an hour. The company estimates it has been able to avoid 230,000 power outages so far.
"While we may not be able to control the weather in New England, we know that this technology enables our system to operate more efficiently than ever in all seasons," NSTAR Electric President Craig Hallstrom said after the $20 million project was completed in April.
In the face of growing consumer demands — and increasingly extreme conditions — the smart grid could also be smart business.

tags