A vaccine to combat diarrheal deaths in India. A bed net to protect against malaria in Malawi.
If this is what comes to mind when you think about the impact of U.S. government funding for global health research and development (R&D), you're right. These U.S.-supported technologies are saving millions of lives globally. But you may be surprised to learn that jobs in New Jersey and economic growth in Georgia should also be added to the list.

While U.S.-funded global health R&D is advancing innovations that are improving health worldwide, it is also paying huge dividends for America. Here are three ways how:



It creates U.S. jobs and economic growth



New analysis from GHTC and Policy Cures Research found that 89 cents of every dollar the U.S. government invests in global health R&D stays within the United States, spurring our economy. Between 2007 and 2015, this funding created an estimated 200,000 new US jobs and generated $33 billion in economic output.

Government investment has a catalytic effect: It de-risks research and draws in new investment from the private sector. For example, the U.S. Agency for International Development (USAID) funded an R&D partnership between the nonprofit PATH and the medical device manufacturer BD to develop the first auto-disable syringe to prevent needle reuse in poor nations and reduce disease transmission. USAID's contribution was multiplied many times over by BD's own investment in the device, which has been used to deliver over 6 billion safe vaccinations and created a completely new product category and market for American businesses.



It saves money



Global health R&D funding helps the economy in an indirect way by reducing treatment costs and averting costly disease epidemics. If we proactively invest in R&D, we can save money long term. Take the polio vaccine. A $26 million investment in vaccine development in the 1950s has saved $180 billion in treatment costs in the United States alone.

The U.S. government also spent $3 billion responding to the 2014 Ebola outbreak at home and abroad. Had funding for a promising Ebola vaccine candidate not been cut in 2012 and had a vaccine been ready at the time of the outbreak, the costs—in lives and money —would have been far less.



It keeps us safe



It has become almost cliché to say that "diseases know no borders," but these words remain true. While well-publicized emerging diseases like Zika and Ebola have highlighted the consequences of underinvesting in R&D, lesser-known threats are also knocking at our doors. Chagas disease, a parasitic infection that causes heart and intestinal complications, was historically confined to Latin America. Now it infects up to 300,000 people in the United States and costs the economy $900 million annually.

Global health threats often emerge in the poorest corners of the globe. By investing in new vaccines, diagnostics and other tools, we can develop solutions for diseases before they become global crises, stop outbreaks where they start and protect American health.

These findings help document just how impactful U.S. funding for global health R&D has been—all at minimal cost to our nation's bottom line. American support for global health R&D has delivered 42 new lifesaving global health technologies since 2000, at an annual cost of less than .01 percent of U.S. GDP.

Today the world is facing unprecedented global health challenges: Longstanding threats like HIV/AIDS, malaria and tuberculosis still kill millions, while new challenges like Zika and drug resistance are emerging at a rapid pace. The need for and impact of global health R&D has never been more clear. Yet, in recent years U.S. funding for global health R&D has declined, and programs supporting this work have been targeted for further cuts by President Trump's administration.

Recent political rhetoric has suggested a false divide—that when we invest in foreign aid, we are investing in people overseas at the expense of people at home. This is simply not the case. We urge policymakers to commit to strong, sustainable funding for global health R&D. This investment is good for the world, and it is good for America.

(Top image: Courtesy Getty Images.)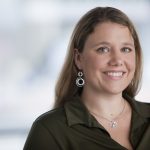 tags