If you've read a business, financial, or computing magazine, or website, in the past 12 months there's a high chance that their front pages, and homepages have been dominated by stories about bitcoin and blockchain.
Blockchain is often mentioned in stories on the emerging digital cryptocurrency bitcoin because (in simple terms) it is the technology behind bitcoin. It also been in the headlines recently following the recent 'split' of bitcoin economies.

What is blockchain?

Blockchain is a simple, distributed, digital ledger. The 'distributed' feature of blockchain enables accountancy on a global scale and it's this benefit that makes blockchain disruptive and revolutionary.

The 'chain' of records in blockchain applications ensures a live, constantly updated structure of shared information in real-time, that allows transactions to be verified by multiple parties across a distributed network, ensuring the accuracy of data.

Security-wise, it is impossible to hack, forge, or corrupt a single record for personal gain, because records are held, and verified independently, by a network of ledgers. And with users of a system being the custodians of data, it removes the need for a middle man, or bank to verify your accounts – this function is done by thousands of users across a distributed network.

 Shared value in distributed knowledge

As blockchain enables shared value, how much impact could it make in the future?



US$113 billion is the global spend on cyber security expected by 2020 according to Gartner


US$3.6 million is the estimated cost per incident of a security breach according to an IBM study


US$2 trillion is the cost estimated by Juniper Research that cybercrime will inflict on businesses by 2019



Blockchain's distributed ledger is poised to revolutionise the way we tackle these challenges as it offers greater transparency in securing networks. Distributed ledgers, and the public history of transactions displayed by blockchain offers unrivalled oversight and audit trails, so if the system is breached, it will be instantly detected.

Crossing into mainstream

These security, and resulting speed of payment benefits, have lured major corporates such as J.P. Morgan Chase and IBM to launch their own cross-border payment networks using blockchain technology in recent months.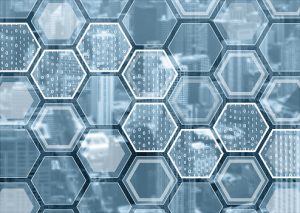 Categories
tags