Not all jet engines work hard when they're in the air. Like off-duty pilots flying jump seat, GE sometimes moves its engines in the belly of the massive Antonov An-124 Ruslan freighters operated by the Volga-Dnepr Group. Among the GE businesses that take advantage of the planes' 150-ton cargo capacity is GE Power, which uses them to ship entire power plants to far corners of the world.
One Ruslan arrived at Farnborough International Airshow on Saturday. But the cargo jet isn't Volga-Dnepr's only connection to GE. The airline showed off a brand-new Boeing 747-8 freighter powered by four GEnx-2B jet engines -- akin to the engines GE developed for the Dreamliner -- this week at the Farnborough International Airshow in England. GE also just signed a $1.4 billion deal to service Volga-Dnepr's GEnx engines.

Pilot and photographer Adam Senatori spent one afternoon exploring both planes. Here's what he brought back. (The jets left on Thursday morning. We were there and you can replay the take-offs on our @ge_reports Periscope channel.)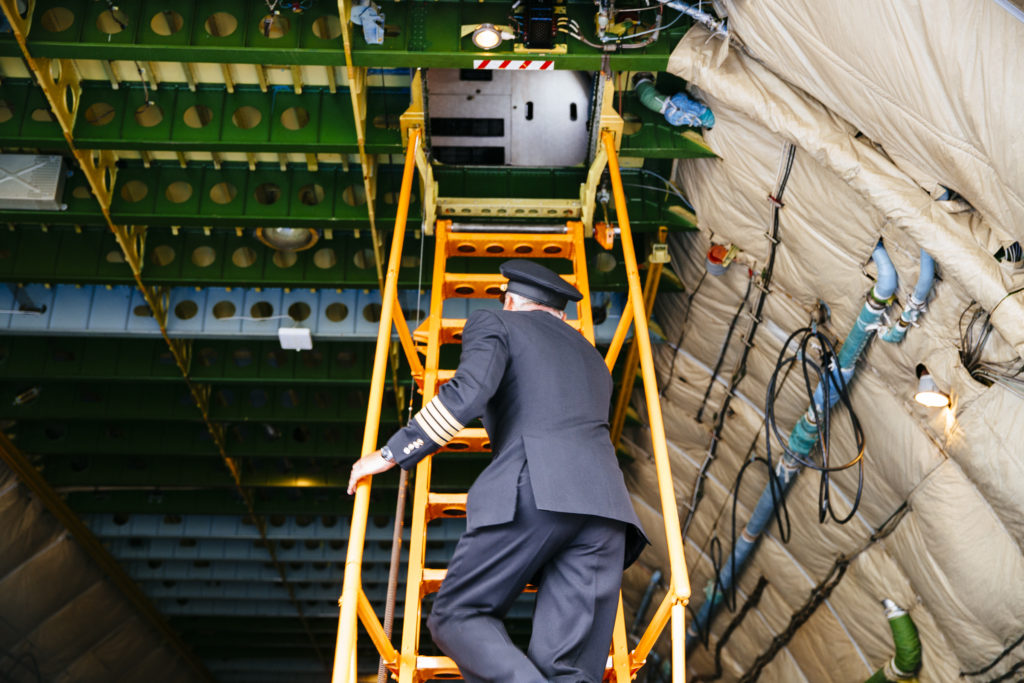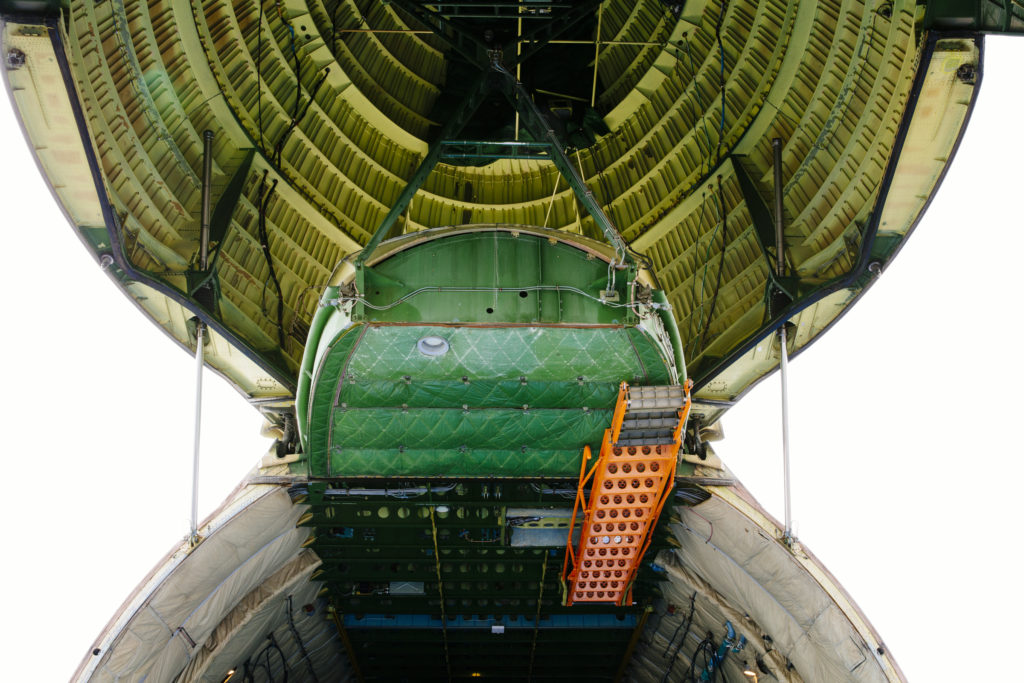 Top: The Antonov An-124 Ruslan can lift 150 tons of cargo, including GE power plants and jet engines. Above: The open nose cone of the massive jet covers the entire flight deck—the green platform with the orange folding stairs leading up to it. All images credit: Adam Senatori for GE Reports
It seems as if the Ruslan (left) is about to swallow its 747 sibling (right). Image credit: Adam Senatori for GE Reports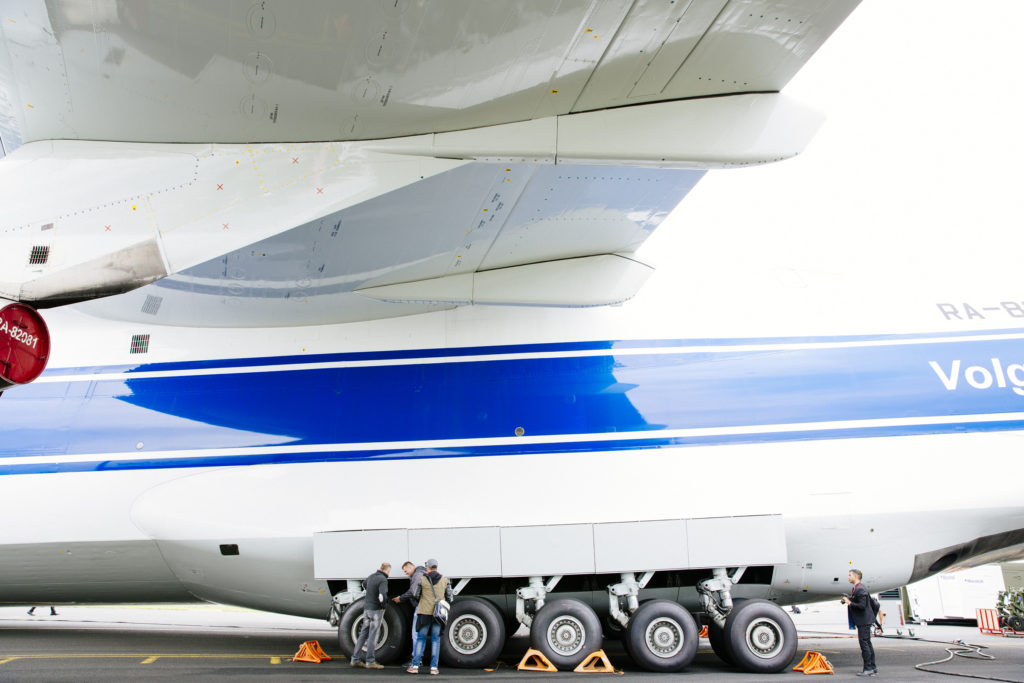 The plane has 10 tires on each side that can partially retract and lower the front of jet's floor all the way to the ground, like a cat waiting to pounce.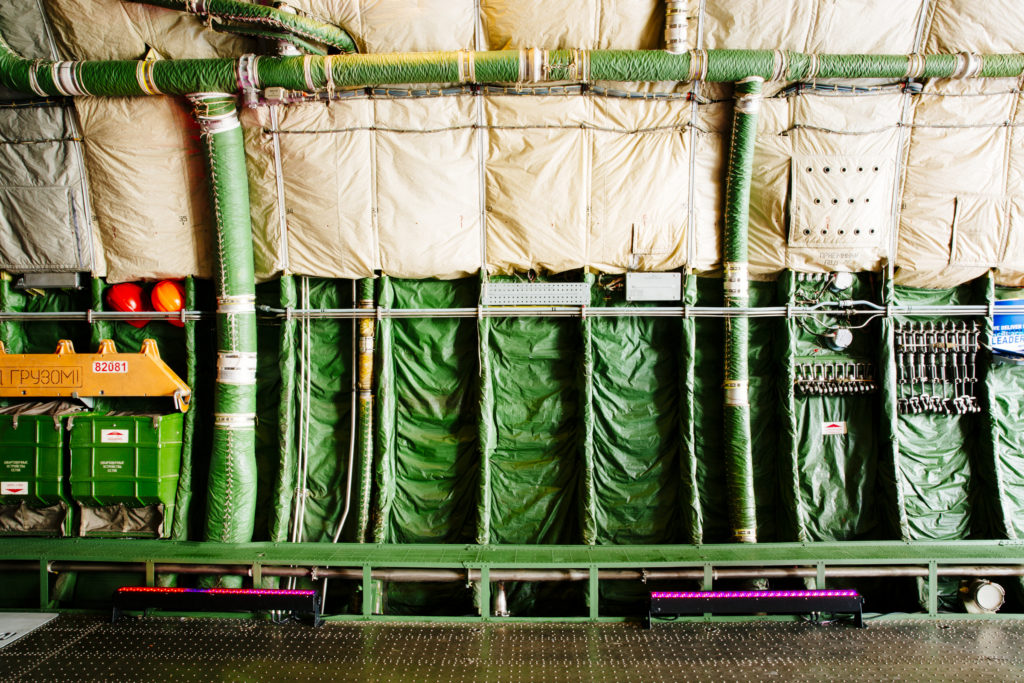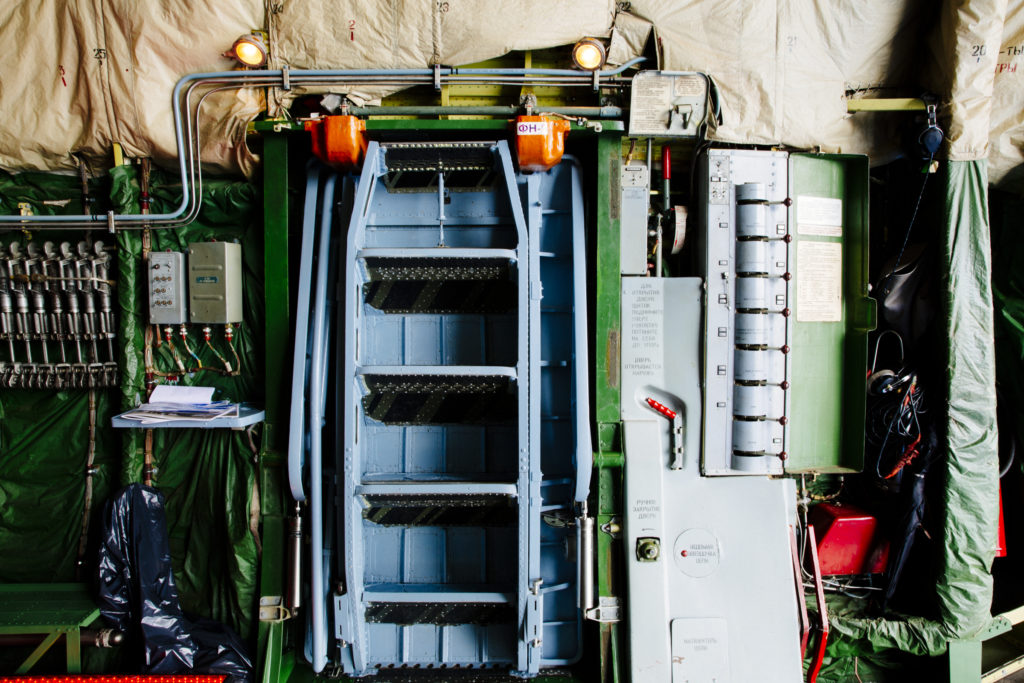 The plane looks on the inside as if it has been designed by H.R. Giger of Alien.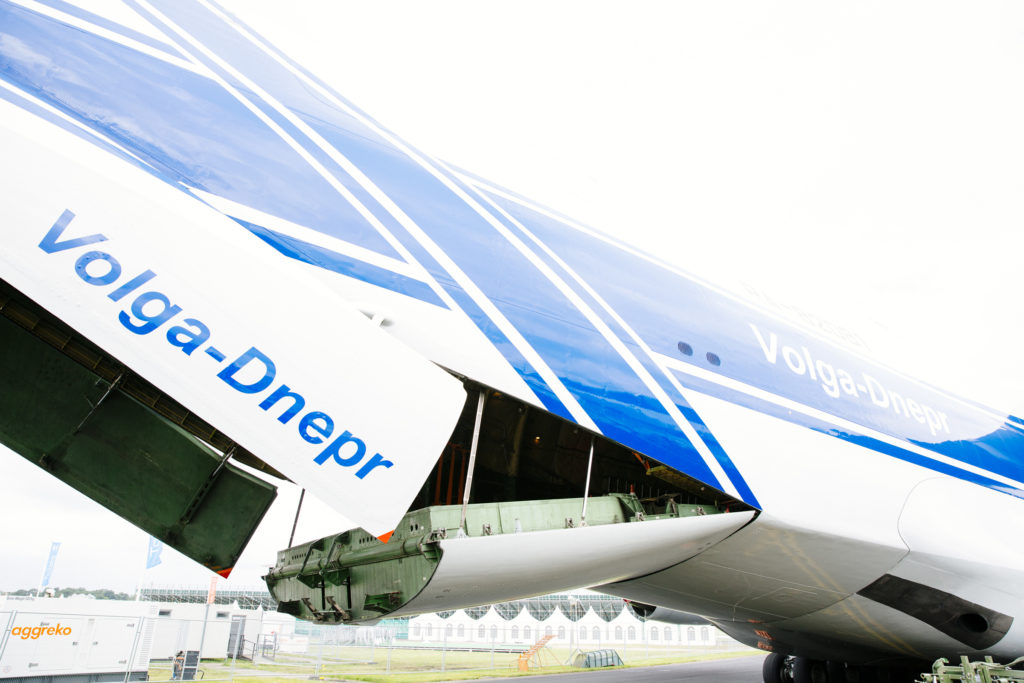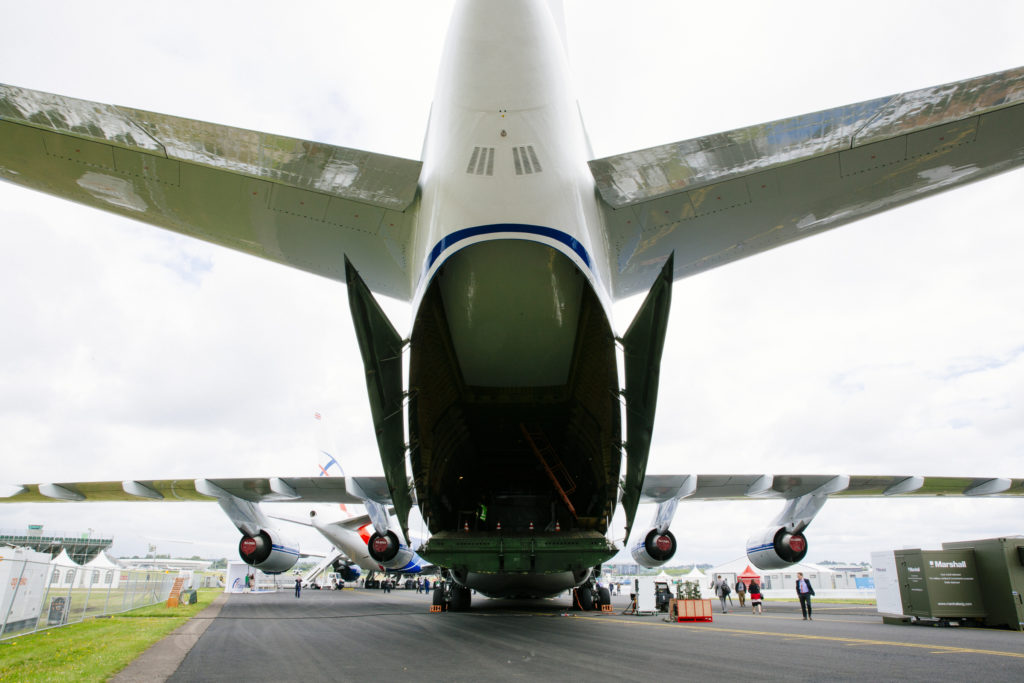 The aft loading bay with its bat wings.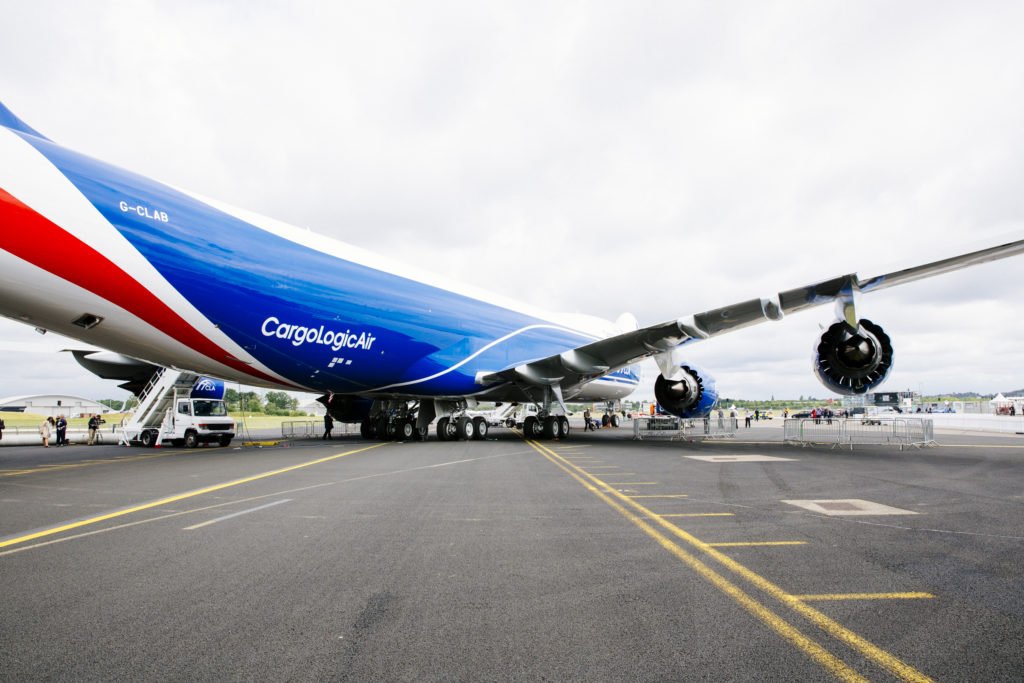 Volga-Dnepr Group's brand new 747-8 freighter uses four quiet and fuel efficient GEnx-2B jet engines.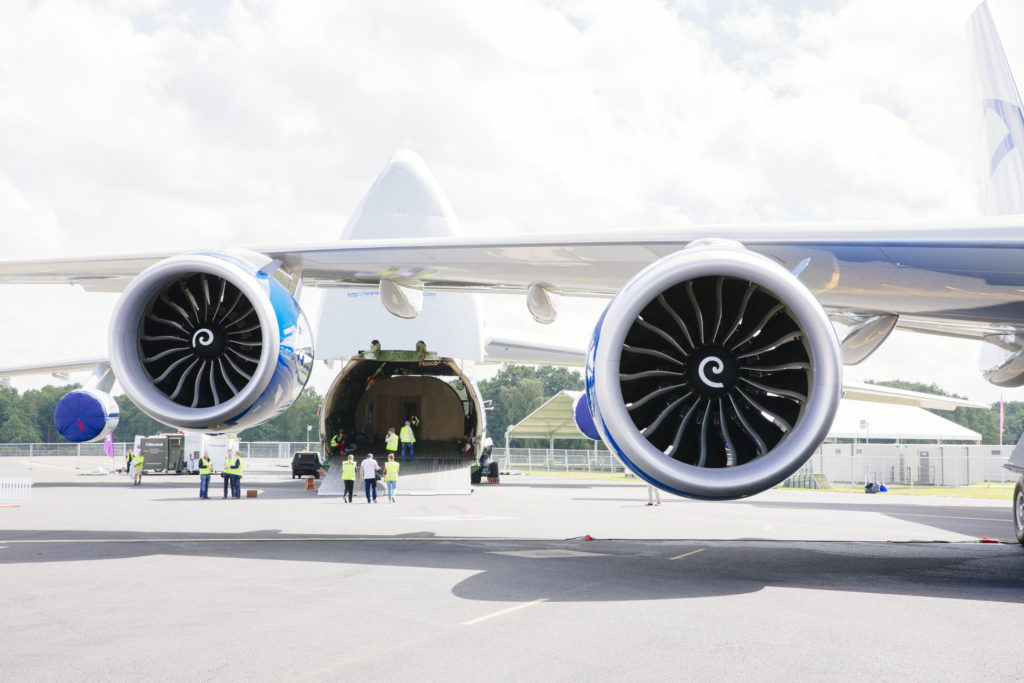 Another view of the GEnx jet engines with the Ruslan in the background.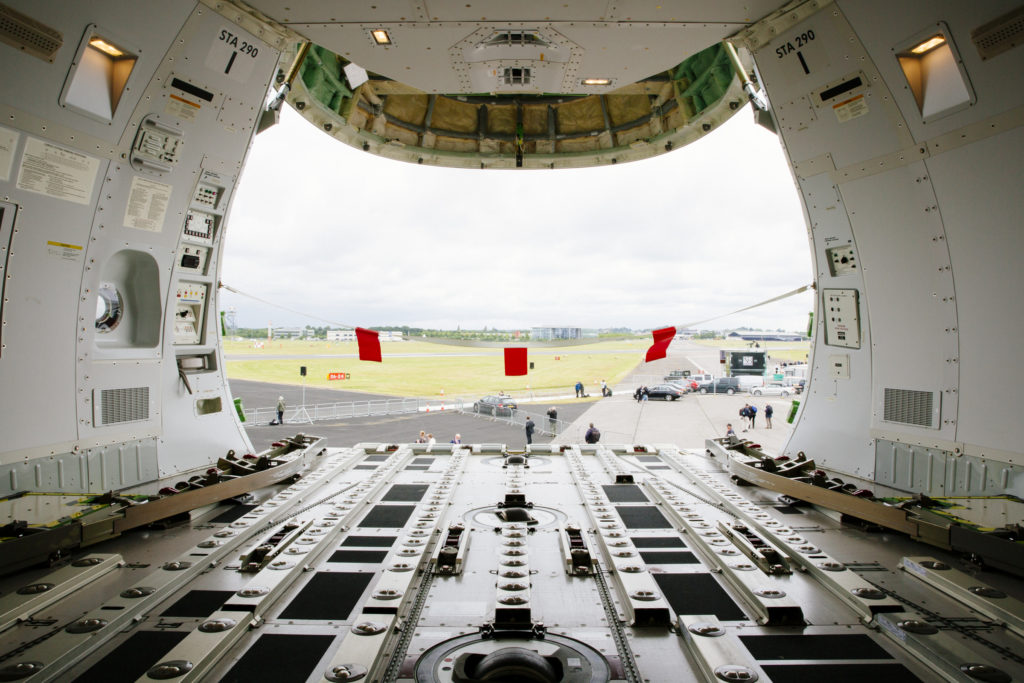 The view from the nose of the 747-8. The cargo bay is equipped with sensor-enabled movers that distribute freight inside the plane.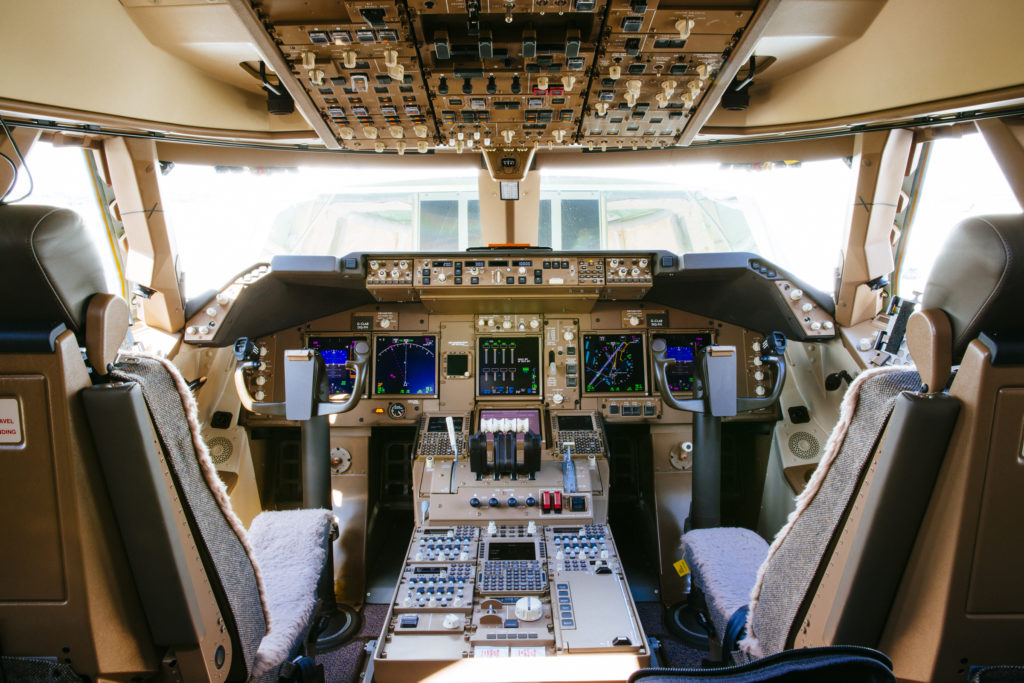 The digital cockpit of the 747-8 cargo jet.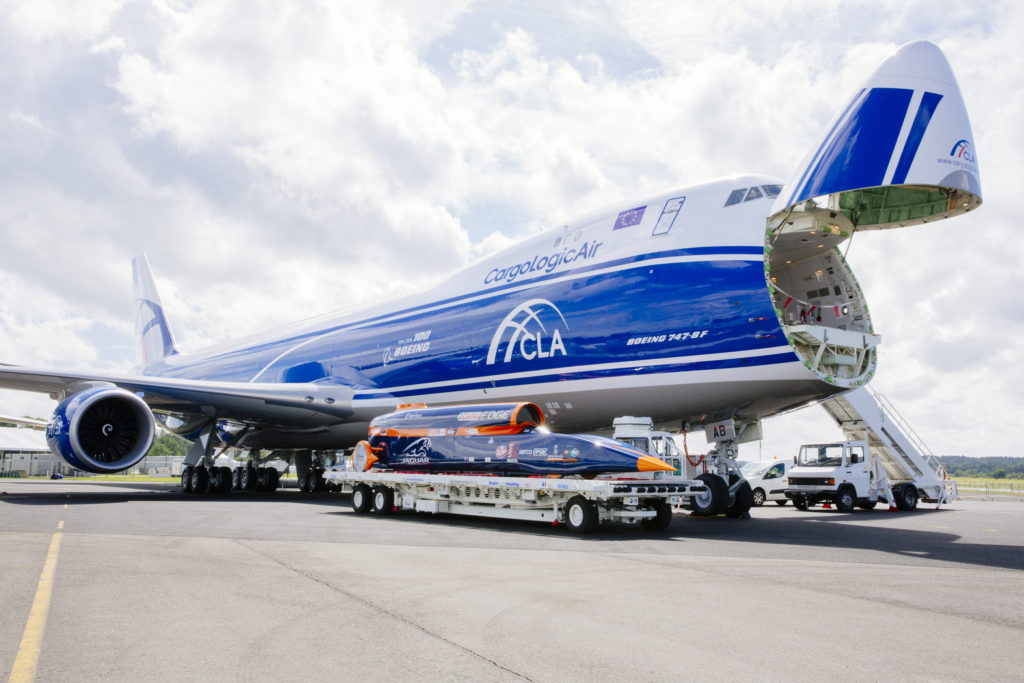 On Sunday, the 747-8 jet was loading the Bloodhound, a jet-powered car designed to break through the 1,000-mph barrier and the speed of sound.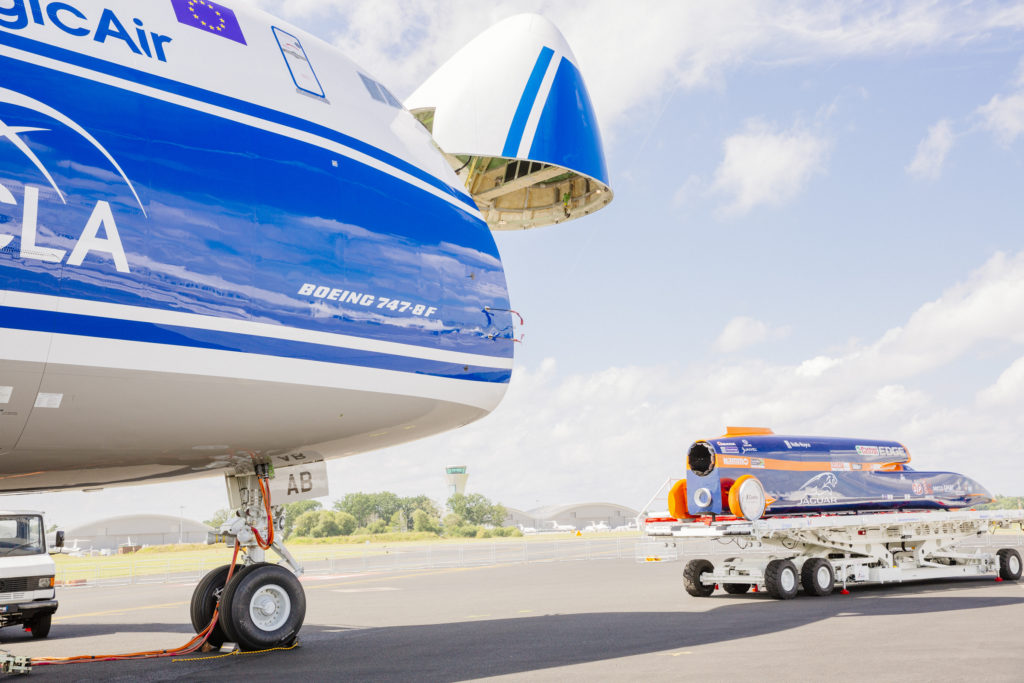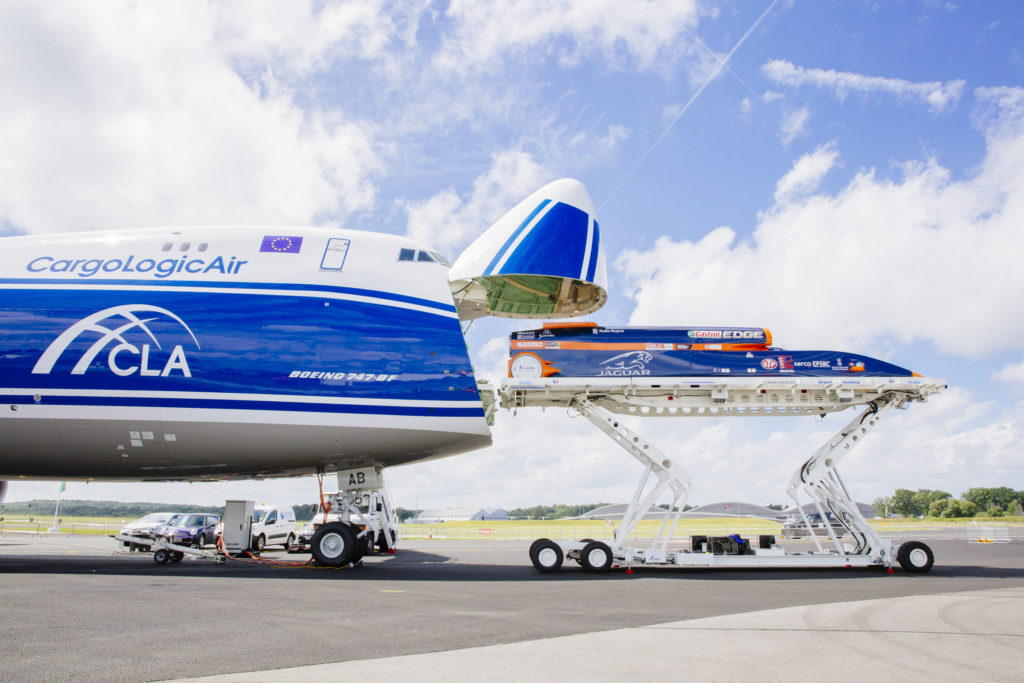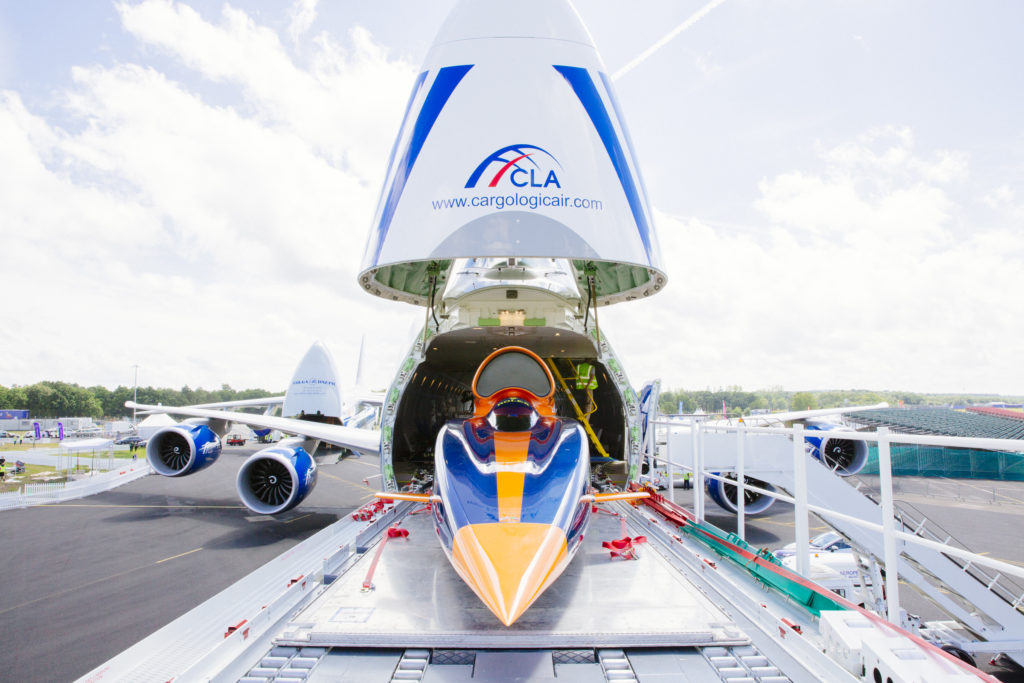 The Boeing 747-8 with the Antonov An-124 in the background. Both planes left Farnborough on Thursday morning.
Categories
tags