The United States became truly united on May 10, 1869, when two locomotives, one belonging to Union Pacific and the other to Central Pacific, drew nose-to-nose at Promontory Summit in Utah. Central Pacific boss (and Stanford University founder) Leland Stanford stepped into the space between them and drove one last golden spike into the ground, thus joining the rails of the First Transcontinental Railroad.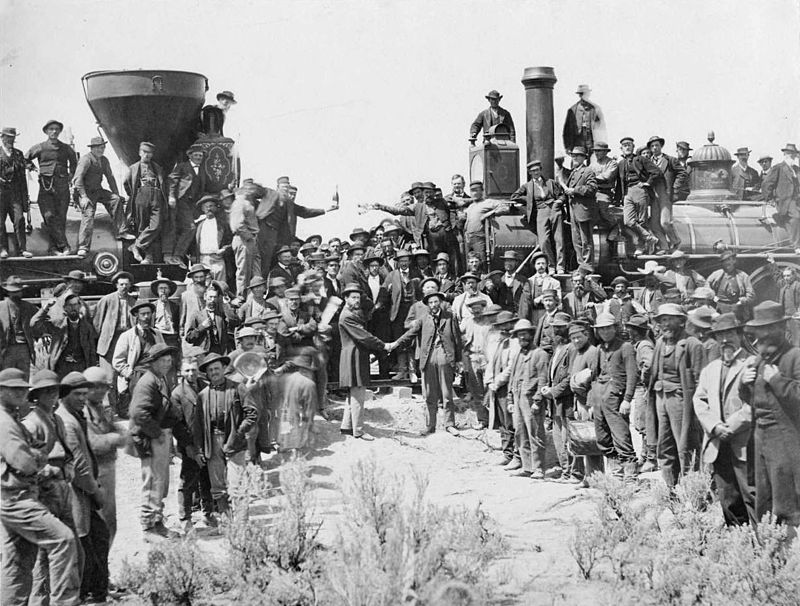 They've got a golden spike. The scene at Promontory Summit on May 10, 1869. Source: National Archives

In 2008, Amtrak began celebrating the anniversary as National Train Day, and the company will be holding events at dozens of train stations around the country this Saturday.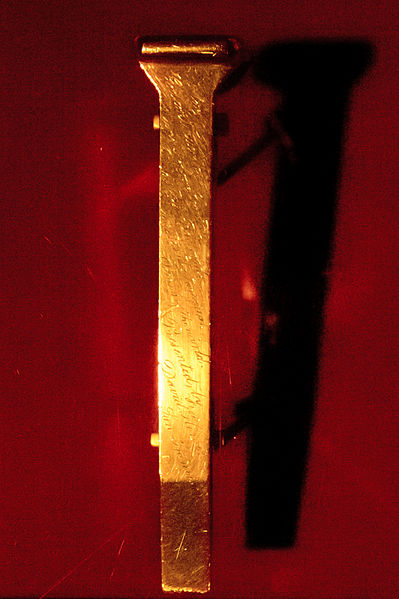 The original golden spike is now on display at the Cantor Arts Museum at Stanford University. Image credit: Wjenning

GE has been in the train business since the First Transcontinental Railroad days, and most of Amtrak's long-haul passenger trains today are powered by locomotives that GE custom-designed for the railroad.

On May 13, 1880, GE founder Thomas Edison ran his first electric locomotive on a 500-yard long test track in Menlo Park, N.J. Last year, GE unveiled the world's first locomotive that meets the EPA's stringent Tier 4 emission standards that will kick in on January 1, 2015.

Take a walk with us through GE's railroad history.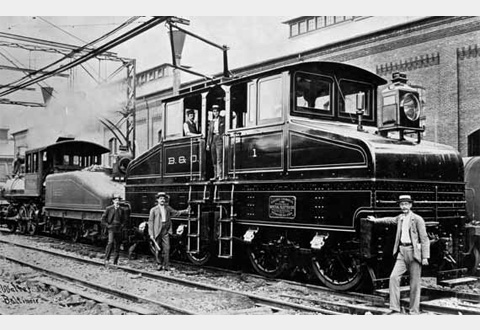 world's largest electric locomotive. It weighed 90 tons.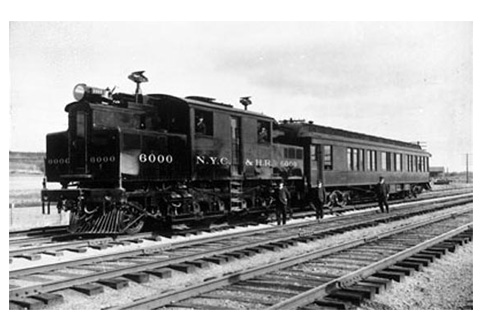 In 1908, GE supplied 30 gearless electric locomotives to New York Central Rail Road. A pair of these 2,800-horsepower machines could haul the heaviest loads of the day.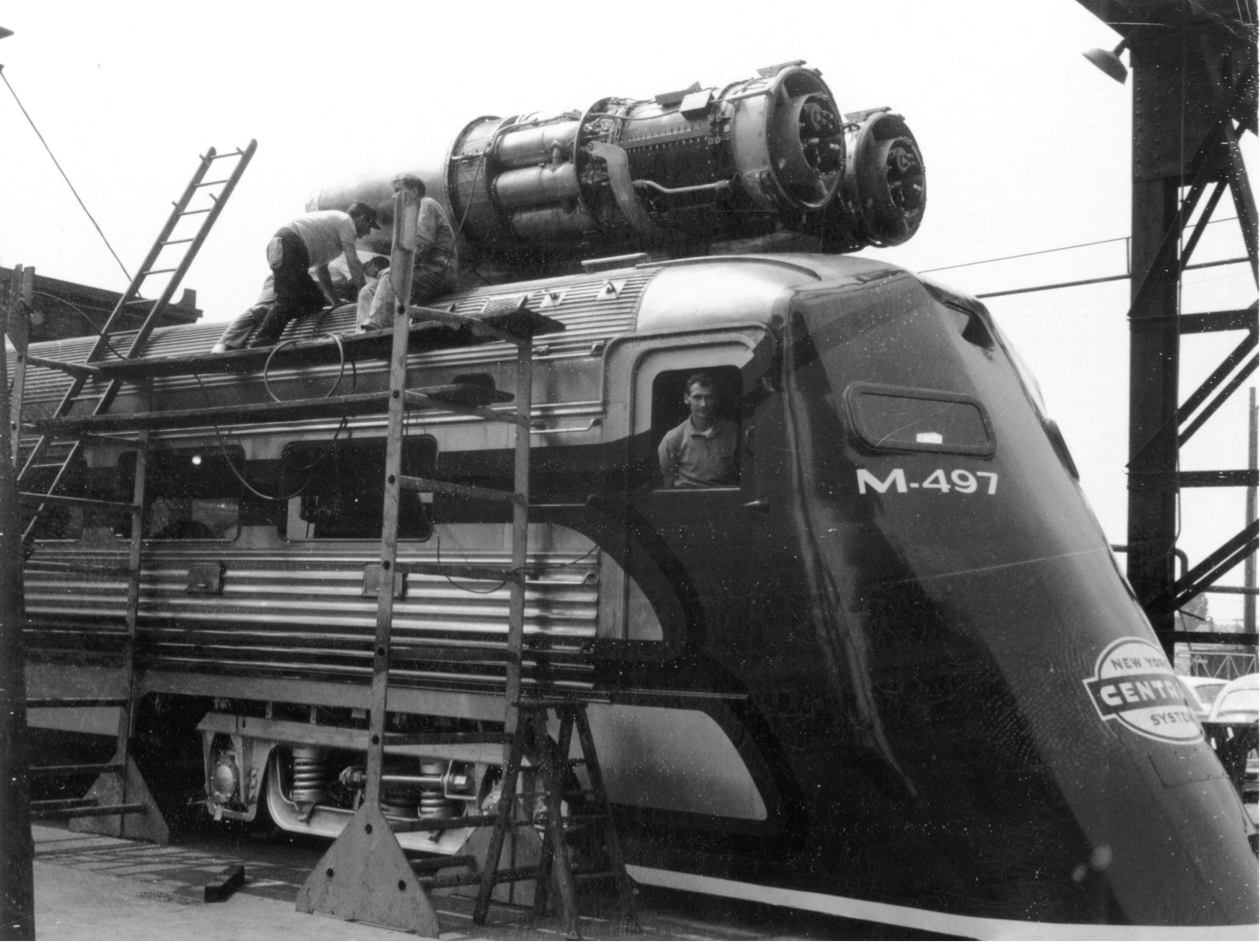 In 1966, New York Central engineer Don Wetzel (looking out of the driver's cabin in 1966 above and also below in 2014) attached two GE jet engines to the top of a commuter car and sped down a straight section of Ohio track at 183 mph, setting a world record for self-propelled trains recognized by Guinness World Records. No train in North America has gone faster since.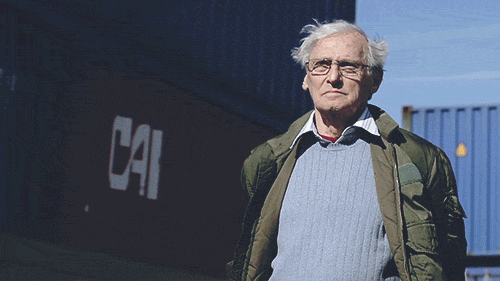 developed for Amtrak the GE Genesis locomotive. "At the time, France and Germany were already building futuristic-looking trains and that was what Amtrak was seeking," said GE's Bob Parisi, who helped design the locomotive. Mark Murphy, who runs Amtrak's long-distance routes, said that without the locomotive, "our network of 15 long-haul trains providing service to small towns and big cities across America would not be possible." 


In 2003, GE started building the Evolution Series locomotives. They are the most efficient locomotives GE has produced to date. If every train was powered by them, the result would equal to taking 48 million cars off the road every year, measured by smog-producing pollutants.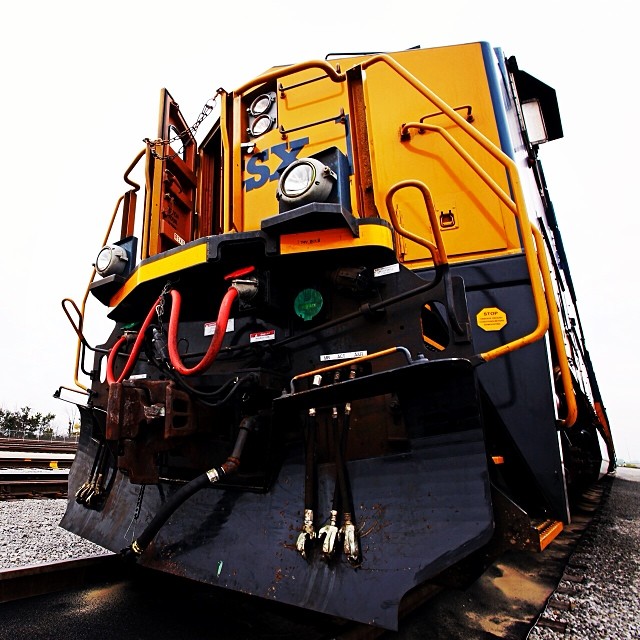 Besides being strong enough to pull the equivalent of 170 Boeing 747 jetliners, Evolution Series locomotives also carry 250 sensors and enough processing power to crunch 150,000 data points per minute.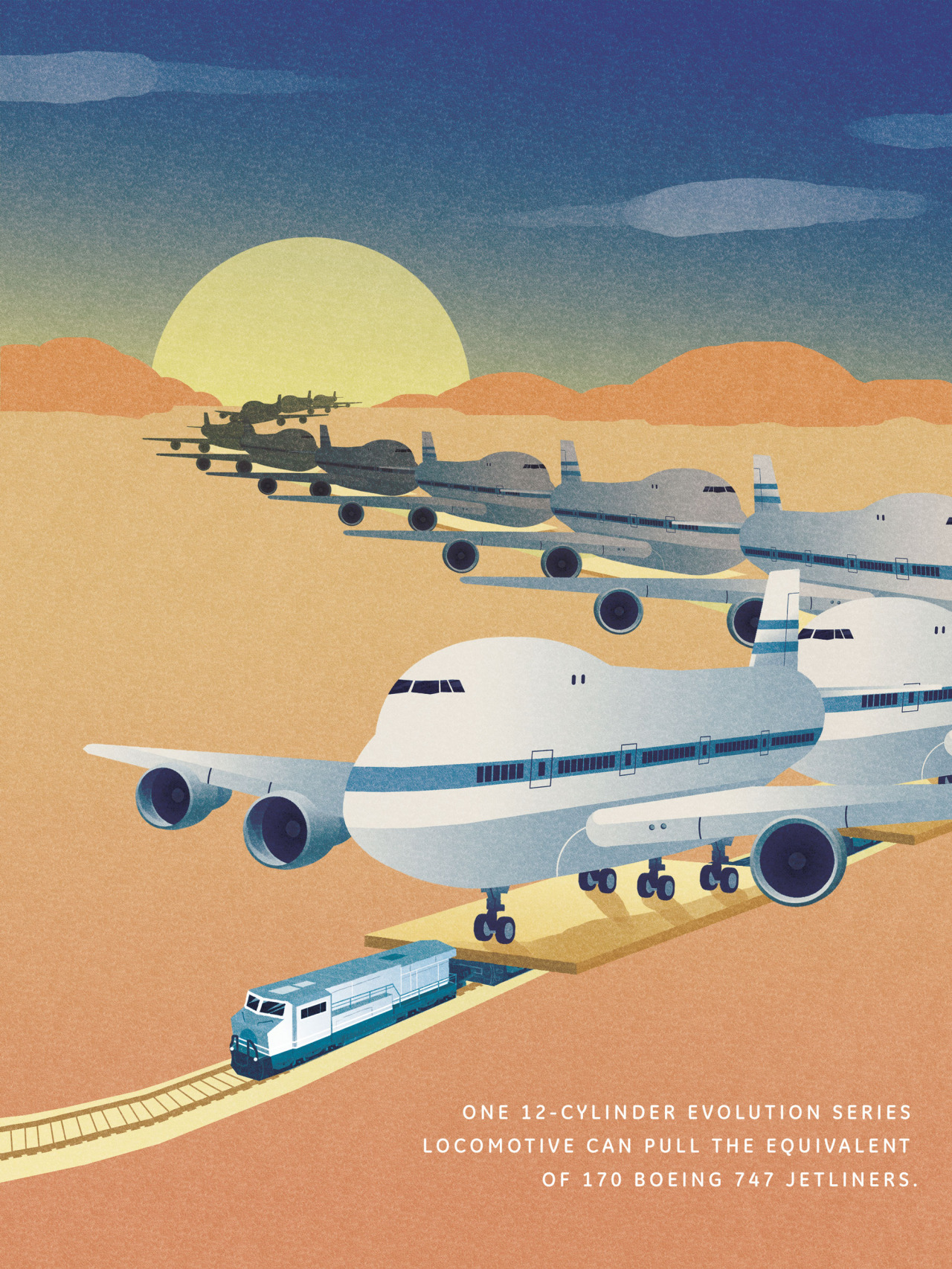 Customers like CSX connect their Evolution Series locomotives to the Industrial Internet with Trip Optimizer, a GE software system that analyzes everything from train length, weight and the number of locomotives to track grades and speed restrictions. Suneil Kuthiala, director of advanced engineering at CSX Transportation, explains that grades and rolling hills, for example, are opportunities to save fuel. "By using the kinetic energy of the train itself, you are actually not hitting the gas anymore," he says. "The energy of the train itself is cresting those hills."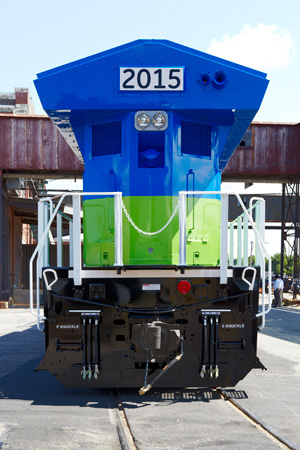 GE has invested more than $600 million to develop the world's first Tier 4 locomotive. A set of Tier 4 diesel locomotives is now undergoing endurance tests inside a GE locomotive plant.




GE is also working with CSX to retrofit Evolution Series locomotives to allow them to use liquefied natural gas (LNG) as fuel. "LNG technology has the potential to offer one of the most significant developments in railroading since the transition to diesel in the 1950's," said CSX Chief Operating Officer Oscar Munoz. Strategically located LNG plants could potentially reduce U.S. diesel use by up to 30 percent, according to the recent Age of Gas paper.
Categories
tags