Between 2012 and 2014 Rio Tinto's fleet of 58 Komatsu autonomous trucks featuring GE electric propulsion systems drove to the moon and back five times—that is, they travelled almost 4 million kilometres—and moved the equivalent of 3,550 Sydney Harbour Bridges (200 million tonnes of iron ore).
Those are big loads, big trucks, big distances and a system ripe for extracting not just iron ore, but efficiencies in operation. Even small efficiencies over such a network have huge potential impact. Rio and other major Komatsu customers, such as BHP Billiton Mitsubishi Alliance and Downer Group, will benefit from a breakthrough partnership agreement just signed between Komatsu and GE, to jointly provide the highest quality, time-effective remanufacturing services for electrical components of mining vehicles and equipment.

"Our expanded partnership with GE will ensure quality and efficiency improvements," says Sean Taylor, managing director and CEO of Komatsu Australia. "This creates added value for our customers, by helping them extend component life and reduce unplanned downtime."

GE off-highway-vehicle electric-drive systems have long been to Komatsu what GE jet engines are to Boeing. Both pairs of companies have worked in mutualistic relationships to develop advanced solutions in their fields: take the GE GDY108C-powered Komatsu 363-tonne 980E-4, the Japanese manufacturer's largest-ever haul truck, released just weeks ago in Australia. Where Komatsu previously subcontracted remanufacture and service of GE propulsion systems to third parties, Australian mining customers will now have the benefit of the two original equipment manufacturers (OEMs) working as one to also provide unmatched overhaul services and analysis.

"Komatsu has world-class shops here on the mechanical side," says Chris Duhamel, senior services regional manager at GE Transportation-Mining, who was a key architect of the agreement. "I think the mining downturn really started to make our two companies become more creative, to start to question, 'What more could we be doing to help our customers win?'"

The answer was to form an innovative approach to partnering, by "leveraging shared resources, listening to our customers and finding the growth opportunities in a negative industry cycle," says Duhamel. The 10-year duration of the partnership agreement reflects the trust between the two companies, and their commitment to moving the dial on productivity for customers.

First truck stop, Perth, then the world

The first site of integrated operations will be Komatsu's established service facility at Welshpool, an inner south-eastern suburb of Perth in WA, to be followed closely by an Australian east-coast integrated workshop in Brisbane. Learnings from running these pilot facilities will set the tone for other region-specific ventures to support mining customers in South Africa, Brazil and beyond.

At Welshpool, GE is leasing premises on the Komatsu site, and investing millions of dollars in equipment that enables electrical testing, full machining capability, balancing, rewind and vacuum pressure impregnation (VPI), says Duhamel, who is overseeing design, fitout and processes of the GE remanufacturing line. In the west alone he anticipates workshop capacity to be "somewhere around 300 overhauls a year, depending on component mix" on an Australian fleet of some 900 Komatsu electric-drive trucks.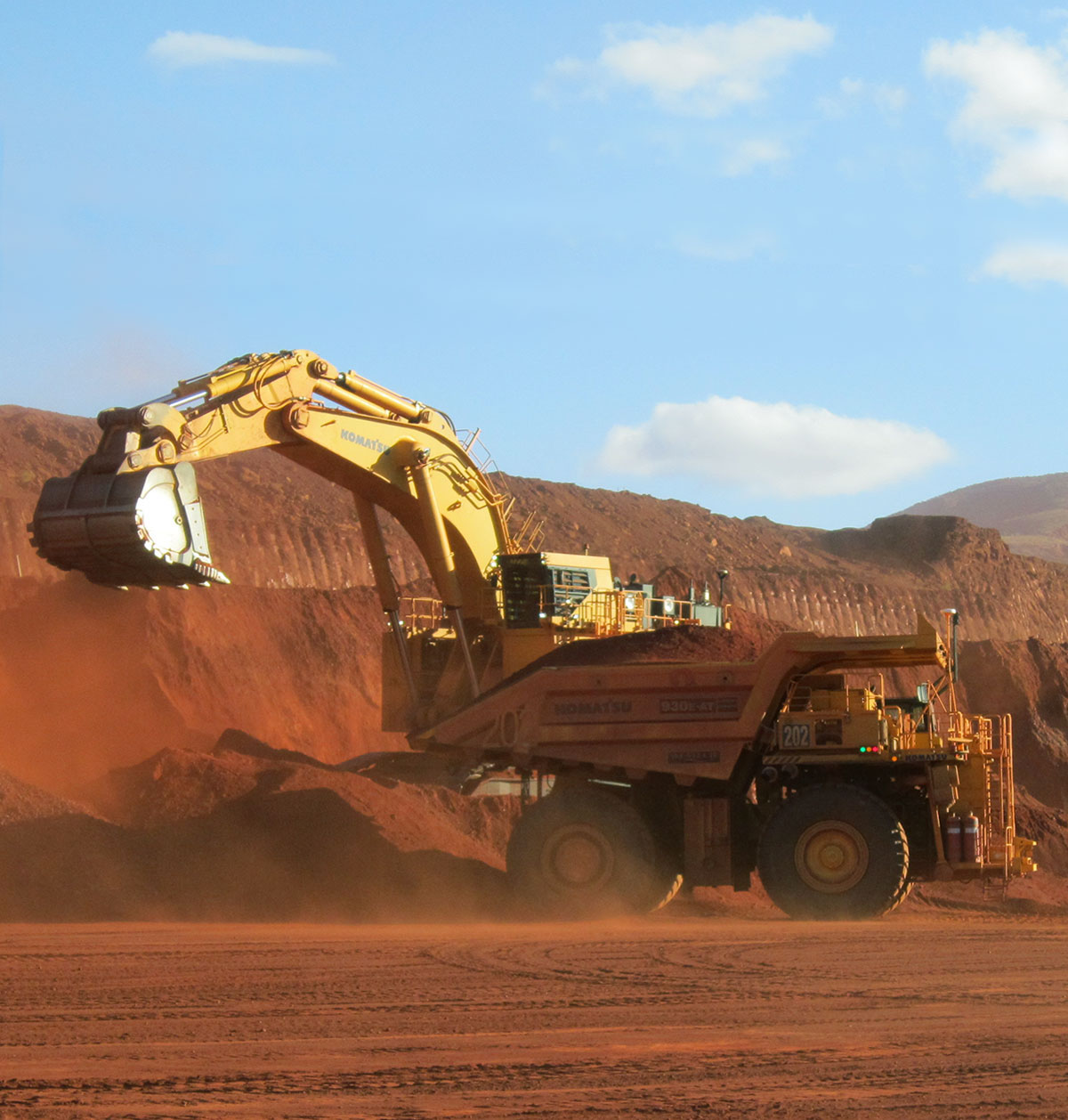 Being a big truck in the Pilbara is a tough gig. The new GE-Komatsu partnership combines overhaul processes in one workshop. The take out? Extended life expectancy of high-value remanufactured parts and reduced downtime for propulsion systems. Photo: Komatsu.

Says Duhamel, "One wheel motor for one of these trucks has a capital acquisition value in the mid-to-high hundreds of thousands of dollars; a normal repair will push six figures and possibly more depending on the scope of repair, and the electrical component is probably one-third of that."

He says both GE and Komatsu have driven the inclusion of full commercial testing of remanufactured components in their combined process, which means validating the repaired component virtually as if it were leaving the factory for the first time. "Very few if any third parties operating in Australia have this capability. They either don't have the ability to design it or haven't been prepared to make the investment, but a full test at the end of a repair makes sure the quality's there," says Duhamel.

Komatsu Kaizen culture meets GE digital-industrial capability

The central pillar of Komatsu philosophy is the Japanese concept of "kaizen"—or continuous improvement—applied to both internal and customer-facing operations, says Colin Shaw, Komatsu Australia's general manager of People and Strategy. Like GE, Komatsu believes in "working with customers to improve their efficiency and productivity," he says. Both companies anticipate bringing big-data analysis to the remanufacturing process within months of kicking off joint production in October this year.

"There's a lot of interest in digitising what's going to happen here," says Duhamel. "What better way to start putting sensors in the right places, to learn what data points add the most potential value than being right there in the field—seeing the component first-hand immediately after it comes out of service?" Both companies are excited about the opportunities for joint learning, collecting data that drives further improvements in design, and engaging directly with customers on performance of equipment in the field.

GE Mining has drawn on its Global Growth Organisation (GGO) experts to ensure that its world-first integrated workshop meets specifications and regulations. "Some of our processes require special permits and ratings and have to meet strict Australian safety standards, so we're leveraging GGO and working with them on nailing safety, environment and quality standards," says Duhamel. "For instance, a VPI tank uses vacuum pressure to impregnate insulation into electrical coils—and it needs an air permit because the varnish has the potential to release chemicals into the air. An environmental expert in GE's GGO is helping us to safely manage that."

In another example of utilising the GE Store of expertise, Duhamel's team called on the company's recently launched power-and-lighting startup, Current, powered by GE, to design illumination for the new workshop. "We got GE Current into the building to design an LED setup that's got the right intensity with the lights at the right height, to make it easy on the eyes but also easier to see, and safer for our people."

Electric propulsion systems were originally incorporated in heavy-haul diesel-fuelled trucks to lower fuel consumption and to reduce the cost of metal-on-metal wear that affects components in mechanical-drive systems. With GE and Komatsu working in tandem to increase longevity of electrical parts, slash the time taken to turn around remanufacturing of components, and respond directly to customer and data feedback will ensure that the benefits of the combined system make resource extraction ever more cost effective. Next stop, Mars?

https://twitter.com/Komatsu_Aus/status/723073945277181952

Top photo: Photo: Komatsu/Christian Sprogoe Photography
tags