From Aeolus, the lord of the winds, to Zephyr, the god of the westerly breeze, Greece's notable wind resources have long held a place in the nation's psyche. So it's perhaps no surprise that in modern times, Greece has been at the vanguard of taking advantage of its gusting bounty. In 1982, Greece opened Europe's first commercial wind farm on the island of Kythnos. And the country is already on target to exceed the European Union's mandate that all members generate 18 percent of their energy from renewables by 2020. The government's ambitious plan to double that by 2030 means Greece should, in a decade, see more than half the electricity it consumes come from renewables.
Yet expanding wind capacity also has its challenges in Greece, primarily due to the country's geography: The coast tends to be mountainous, with quick descents to the ocean, meaning wind farms often need to be developed on hillsides and mountaintops. Because of the challenging terrain, most Greek wind farms have been relatively small projects of three to 12 turbines each, says Panagiotis Gatos, senior sales manager at GE Renewable Energy.

That's why the opening of GE's first wind farm project in Greece this week is a milestone in what's expected to be a record year for new wind-energy capacity in the country. The single largest year for Greek wind power was 2011, when 313 megawatts were brought online, according to data from the Hellenic Wind Energy Association. This year alone, Greece could install 400 MW, says Andres Antas, senior project manager at GE Renewable Energy — and GE's just-completed Fokida wind farm will supply a fair chunk of that capacity.

The new farm is located in central Greece along the Gulf of Corinth. Nostira Renewable Energy, a three-year-old renewable energy developer, runs the farm and owns a 20% stake in the project. The remaining 80% belongs to Fortress Investment Group LLC. Fokida is the first of a series of three wind farms GE is constructing for Nostira that, by year's end, should place the developer among the top eight wind producers in the country, with about 110 MW of total generation, according to data from Nostira's website and the Hellenic Wind Energy Association.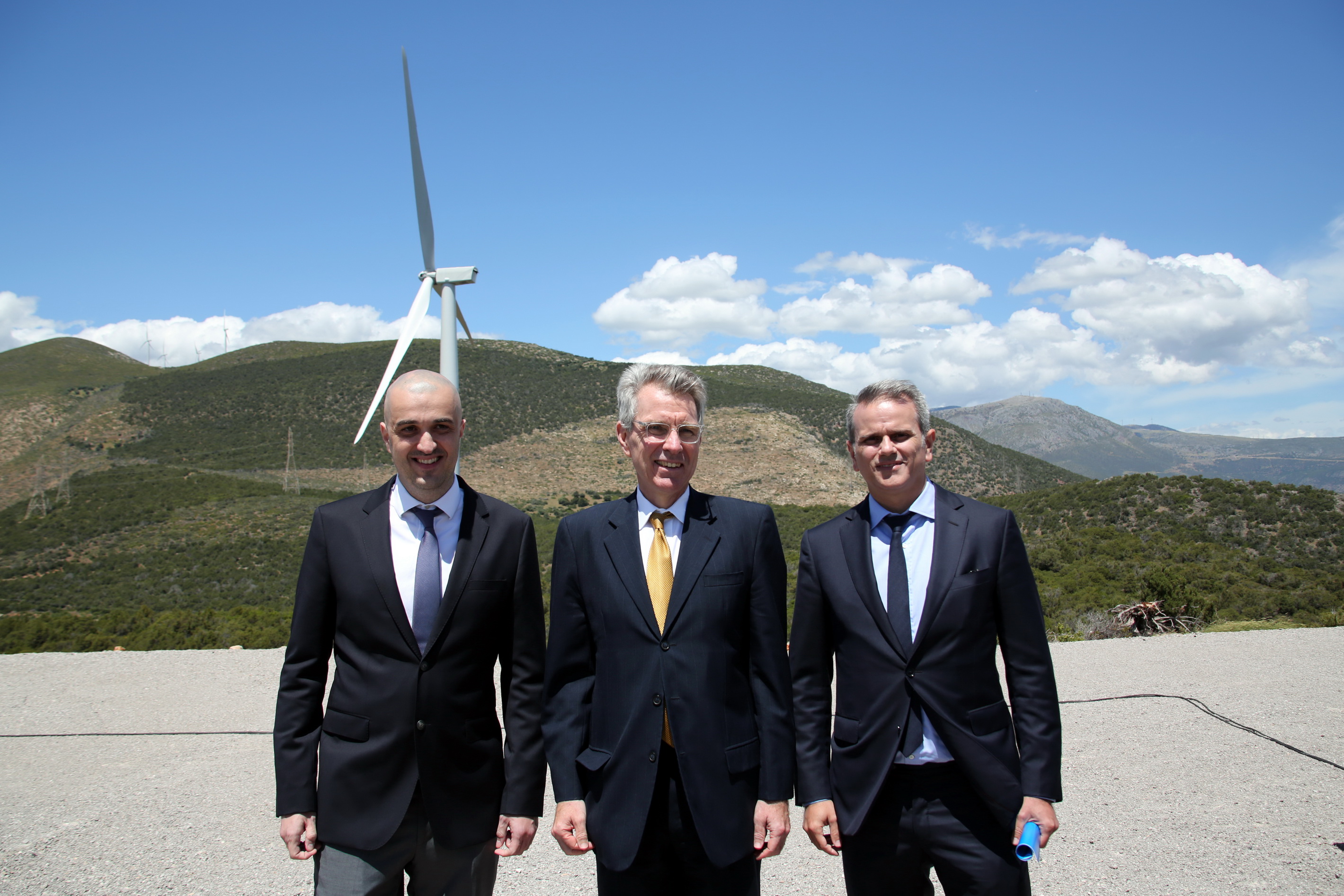 Cypress wind turbine into Greece soon, he adds. The Cypress is a larger-capacity turbine, at 4.8 MW or 5.3 MW depending on the design, with blades of 79 meters each — more than three times the size of the ones used in Fokida. Yet the challenge of getting turbine blades to hillside perches is expected to be simplified by the fact that the blades can be transported in pieces and assembled on-site, Antas says.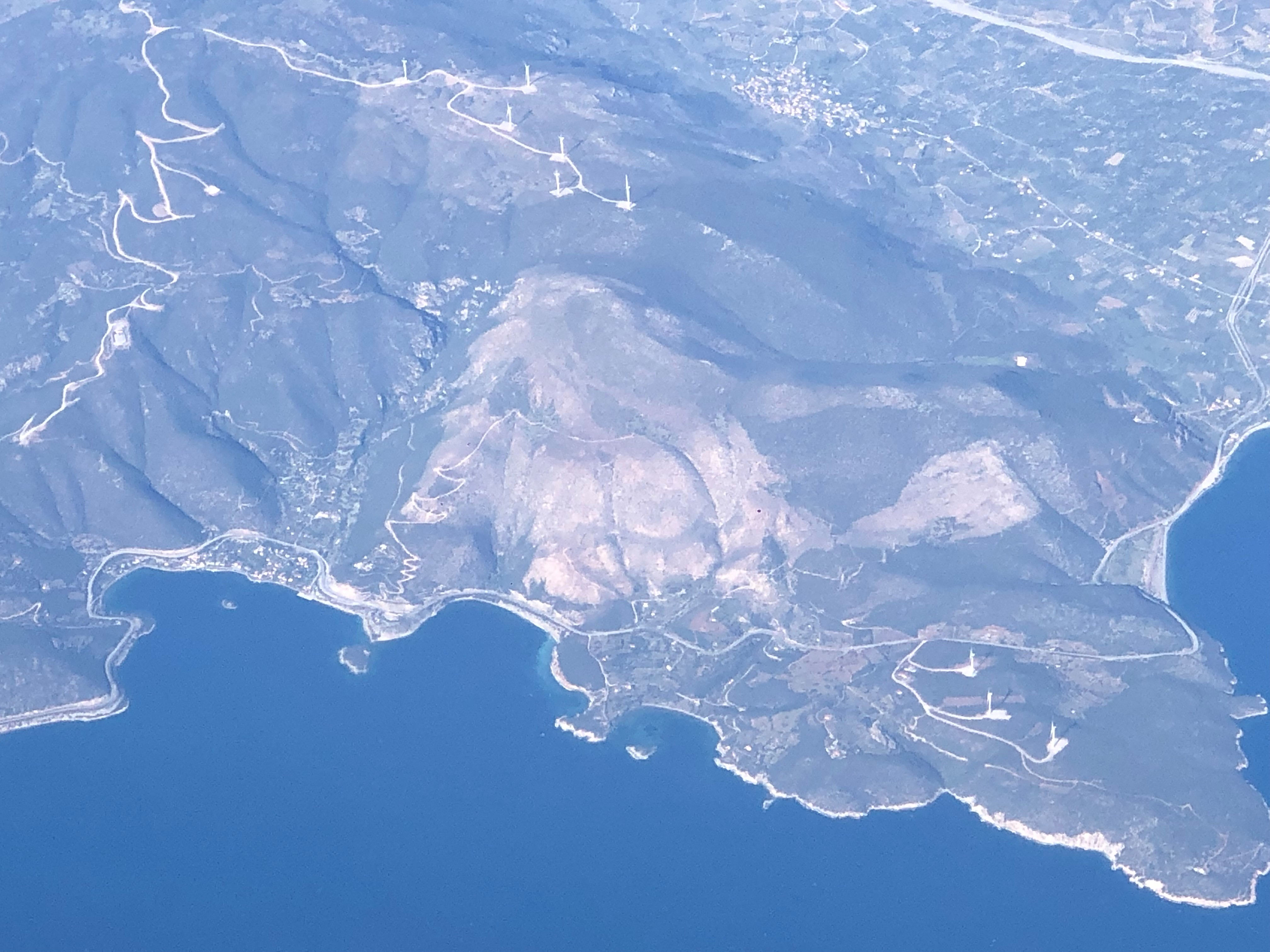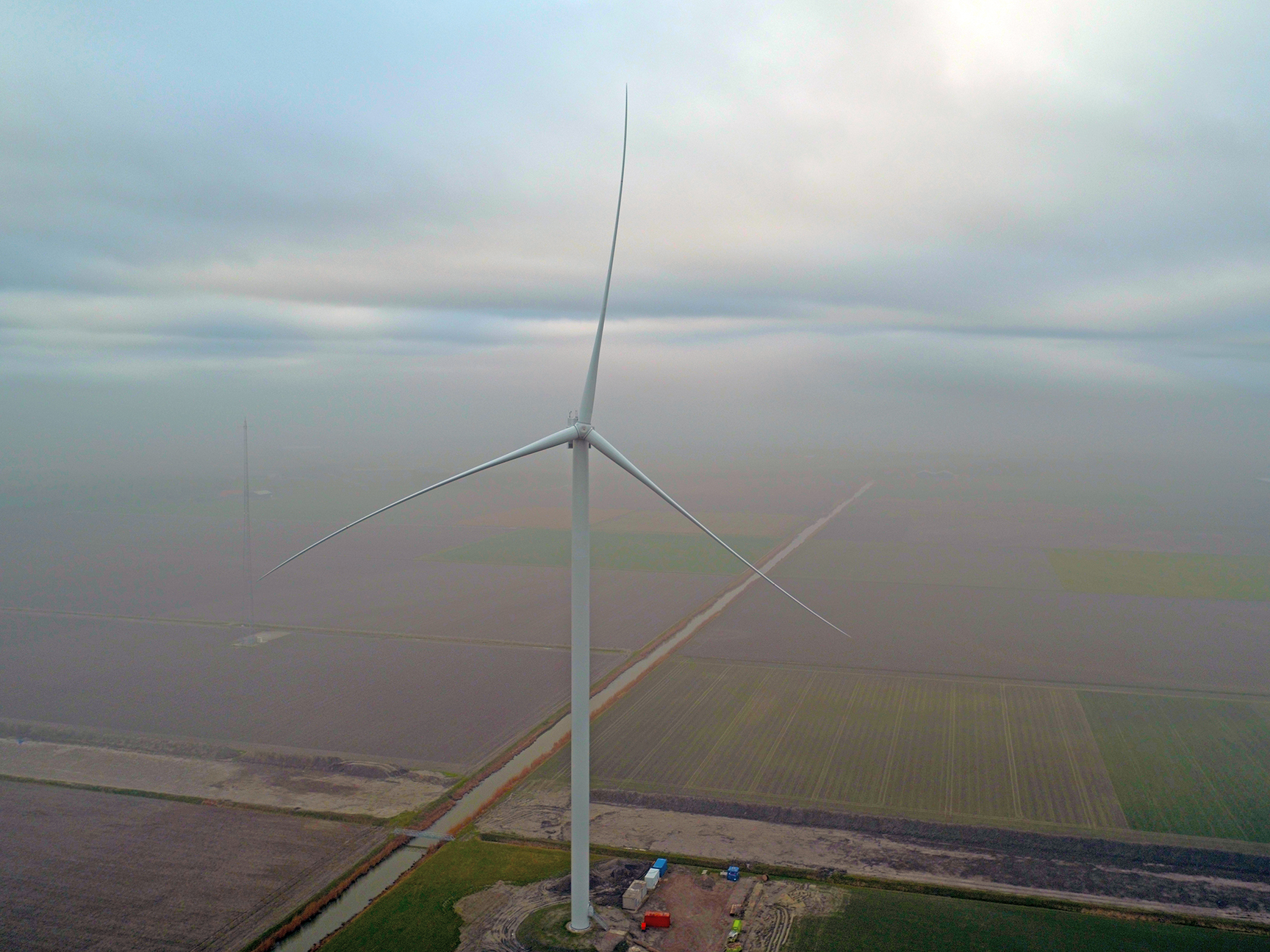 Cypress turbine recently started spinning in Holland. Image credit: GE Renewable Energy.
Categories
tags