Jimmie Beacham, who runs GE Healthcare's Advanced Manufacturing Lab in Waukesha, Wisconsin, received an unusual request a year ago. One of his colleagues asked him whether he could 3D print his heart. "He just had a CT scan, and he brought the data file to us," Beacham says. "We said, 'Why not?' "
Companies like GE, BMW, Oerlikon and others have been using 3D printing to make parts for jet engines, cars and other machines. But Beacham says that the new technology's applications in healthcare are huge and equally transformative.

A prominent plastic surgeon in Paris already is using 3D-printed bone implants to reconstruct skulls ravaged by disease or crushed in accidents; the orthopedic implant maker LimaCorporate is printing hip cups; and the British firm Sutrue is developing customized 3D-printed instruments for surgeons.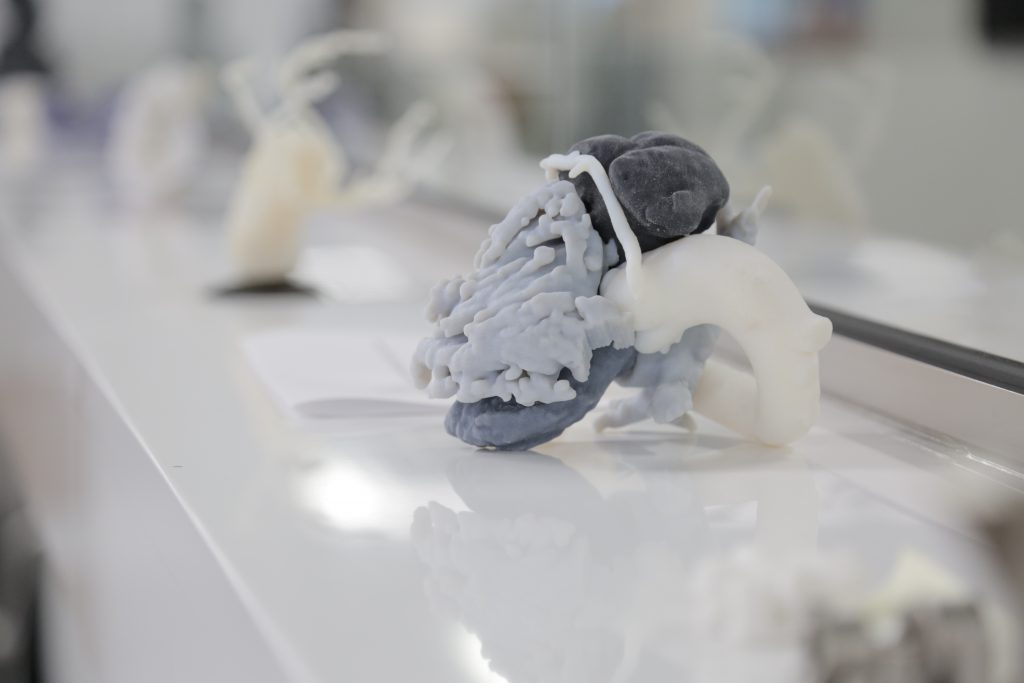 3D printed skull implant. Image credit: Materialise.

Last year, GE Healthcare's Voluson scanner became the first ultrasound machine that can send digital images directly to a 3D printer, which can then print them, layer by layer, from the file. The GE unit also is developing 3D-printed tools that pharmaceutical companies could use to manufacture biologics, a new class of drugs designed to treat a variety of diseases including cancer and autoimmune ailments. Beacham says that in the future, as much as 70 percent of components for GE Healthcare machines will involve 3D printing in some shape or form.

We sat down with Beacham and his colleague Steven Abitz, principal advanced manufacturing engineer at GE Healthcare, to talk about the emerging field. Here's an edited version of our conversation.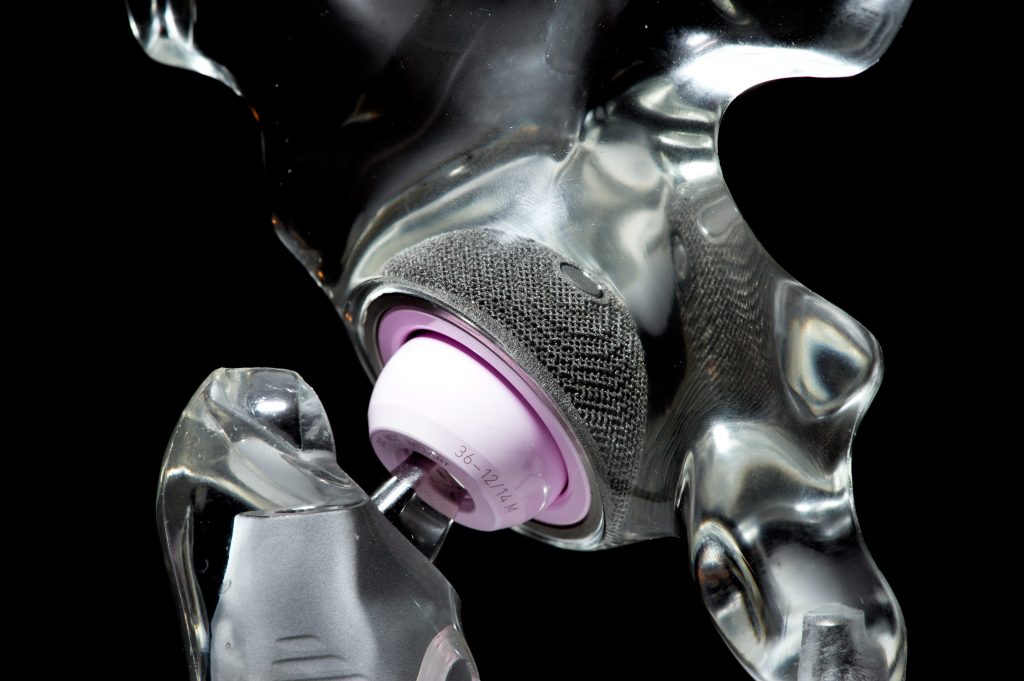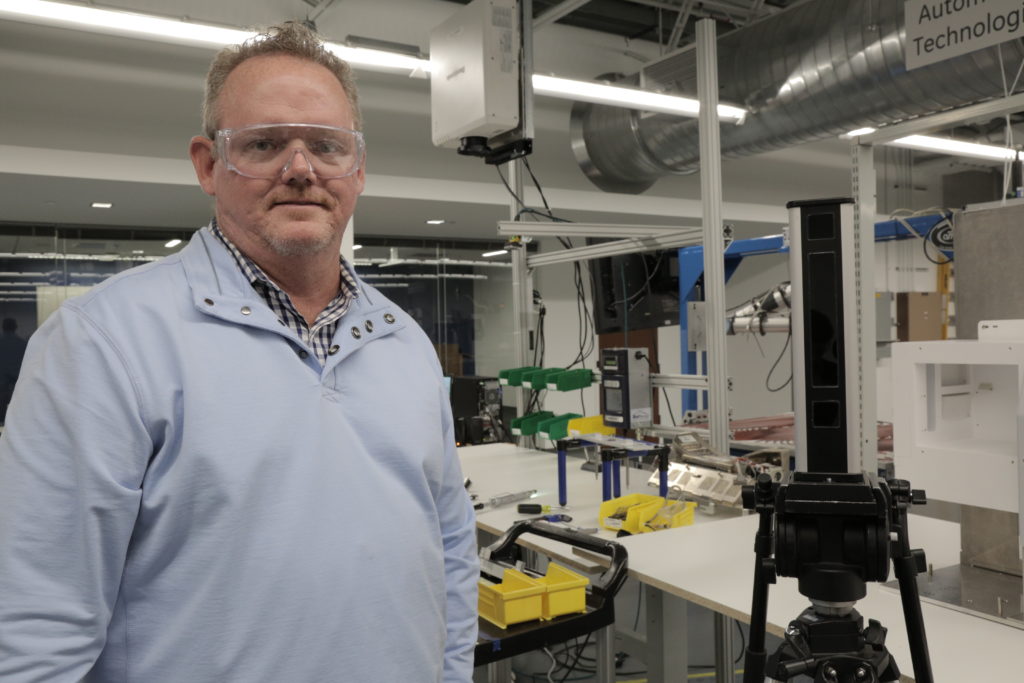 GER: If we understand you correctly, not too far in the future, surgeons could be holding in their hands the organ they will be operating on before they go into surgery?

JB: A model of it, yes.

GER: You also are working on 3D printing components for the imaging machines themselves. What are the applications?

Steven Abitz: We typically look for applications where we have very complex assemblies. In some cases, we are also able to take weight out. One 3D-printed component for a device made by our Life Sciences business, for example, uses 80 percent less material than its predecessor. At the same time, we were also able to improve the part's performance. 3D printing also allowed us to reduce the number of components for another part from over 200 down to one.

GER: You also brought with you this rectangular part that looks a little like a very fine honeycomb made from metal. What is it?

SA: It's a collimator. We use it to filter radiation in our computed tomography scanners. Today, we glue them together by hand from some 200 little brittle tungsten plates.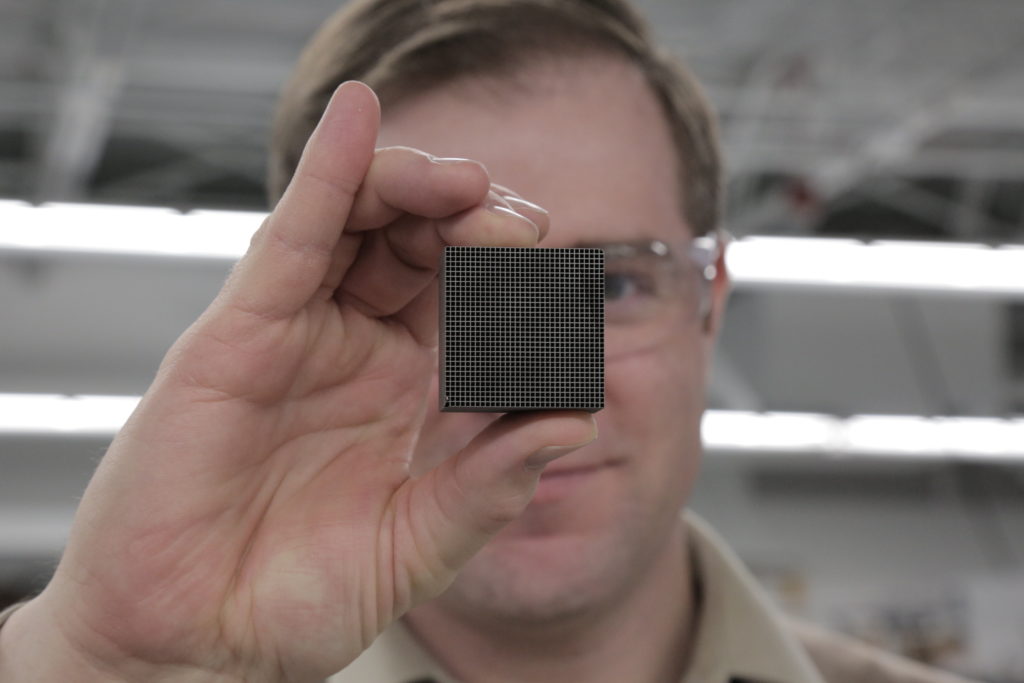 GER: That sounds tedious.

SA: Right. By going to a printed solution, we basically eliminate all the assembly. We also make it more robust because we are printing it as one solid piece of material, so the quality is also better.

GER: What else do you use 3D printing for?

SA: We use it to accelerate our product design and development. You can print in a day or two any design you can think of and test it right away.

GER: The parts you showed us were 3D printed from metal, but this component looks like an antenna. What is it?

JB: This is a sensor and we made it on our "Direct Write" machine. It allows us to print electronics in 3D surfaces. We are looking at a lot of applications, printed antennas, heaters, sensors and other devices.

GER: What are some of the challenges you've encountered?

JB: Additive manufacturing is so new, and we have to get our engineers to understand it. It's changing engineering so fast, there are almost two parts to an engineer's career: before additive and after additive. When we look down the road, we see that nearly 70 percent of our subsystems for all of our components will be touched by additive manufacturing in one way or another. We are going to increase the speed with which engineers develop products and come up with better designs. There's a lot more to come


Categories
tags