It was almost Christmas 2015, and St. Francis Medical Center, a Daughters of Charity hospital in Lynwood, California, was in serious pain. Rising healthcare costs and falling insurance reimbursements were squeezing its ailing bottom line. The managers needed to act quickly or the hospital, along with five other Daughters of Charity hospitals, might collapse and cause a blow to the community.
St. Francis has been a cornerstone of Lynwood and its vicinity since its founding in 1945. As a "safety net" hospital, it provides Medicare and Medicaid services for the area's low-income residents and is a vital trauma center.

For years, Daughters of Charity had sought a suitable partner. A 2012 merger with St. Louis-based Ascension Health fell through, and a buyout by Prime Healthcare collapsed in March 2015. Finally, in December 2015, the hospitals found the partner they were looking for: BlueMountain Capital Management, a New York private equity firm, agreed to make $100 million in direct investments and to guarantee another $160 million in external financing. Renamed Verity Health System, the former Daughters of Charity chain began the difficult task of turning itself around.

This wasn't merely a matter of painting some rooms and hiring some doctors. It was one of the most legally complex hospital sales in California history. The state only approved the deal after California's attorney general (and now senator), Kamala Harris, issued a list of requirements covering everything from pension funding to hiring to the types of capital improvements that the hospital needed to make.

When it came to updating its medical equipment, Verity turned to GE Healthcare to help come up with a plan that would fulfill the attorney general's demands while still leaving Verity with some liquidity to apply to other projects. "One of the challenges they had was that their list of capital expenditures was past their ankles and out the door," says Brian Hurley, commercial leader for GE Capital. "We needed to figure out, of all those different projects that they could do, which ones were the right priorities and how do we match up funding?"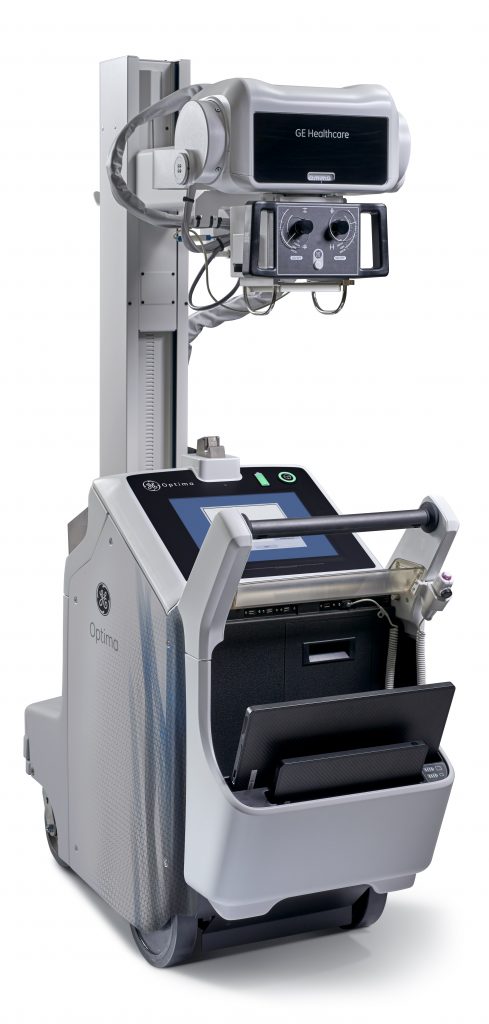 HR 2029, a bill passed in 2015, cut Medicare and Medicaid reimbursements for old-fashioned X-rays in favor of digital imaging. "We targeted Verity's new equipment to reduce that reimbursement penalty," says Jeff Evans, general manager of GE Healthcare.

GE Capital also loaned Verity some of the money it needed for equipment — a move that helped the hospital chain maintain some of its much-needed liquidity. "They're in a turnaround situation, and gaining financing for equipment can be challenging," said Evans. "GE came to the table with, initially, $20 million in financing."

In 2016, Verity ordered $23 million worth of equipment and later followed up with $5 million in X-ray machines.

Verity will begin taking delivery of the new equipment this year, a process that will expand both the breadth and quality of services that it can offer its patients. Reversing a downward spiral is a difficult battle, but Evans is hopeful. "New technology gives them the ability to recruit new physicians, do new procedures and get answers to their patients faster," he says.
Categories
tags