There's a brass plaque hanging on a redbrick wall in downtown Oshkosh, Wisconsin, dedicated to the woodworkers who once animated this quiet midwestern town and turned it into the "sawdust capital of the world." The sign is a nice touch, but there's no need for Oshkosh to live in the past. The lumber mills and sawdust are mostly gone, but there's still plenty of wood — as well as steel, aluminum, carbon fiber and other materials used for building planes — buzzing through the air, especially in summer.
For a week every July, Oshkosh transforms itself like a butterfly into a busy destination for pilots and aviation fans by hosting what can easily be called the world's greatest airshow. Officially called EAA AirVenture Oshkosh, the event turns Wittman Regional Airfield at the edge of town into the busiest airstripin the world, featuring planes from every chapter of aviation's history, from replicas of the very first planes to the latest passenger and military jets. Last year, Blue Origin, the space travel company launched by Amazon founder Jeff Bezos, even brought a reusable rocket. The companies that build and power the aircraft, like Boeing, Textron, GE Aviation and many others, are here too.

Unlike the big airshows in Farnborough, England, which ended last Sunday, or in Paris, Oshkosh is about business and also about passion. It opened in 1953 when World War II pilot Paul Poberezny launched the Experimental Aircraft Association (EAA) from his basement in nearby Milwaukee and invited flying enthusiasts and do-it-yourself airplane builders like him to come to Wisconsin to show off their skills. The first fly-in, 65 years ago, attracted 22 planes and 150 visitors. This week, organizers anticipate 600,000 attendees, including 10,000 pilots, many of whom are arriving in planes they built themselves. "We were amateurs," said Poberezny, who died in 2013.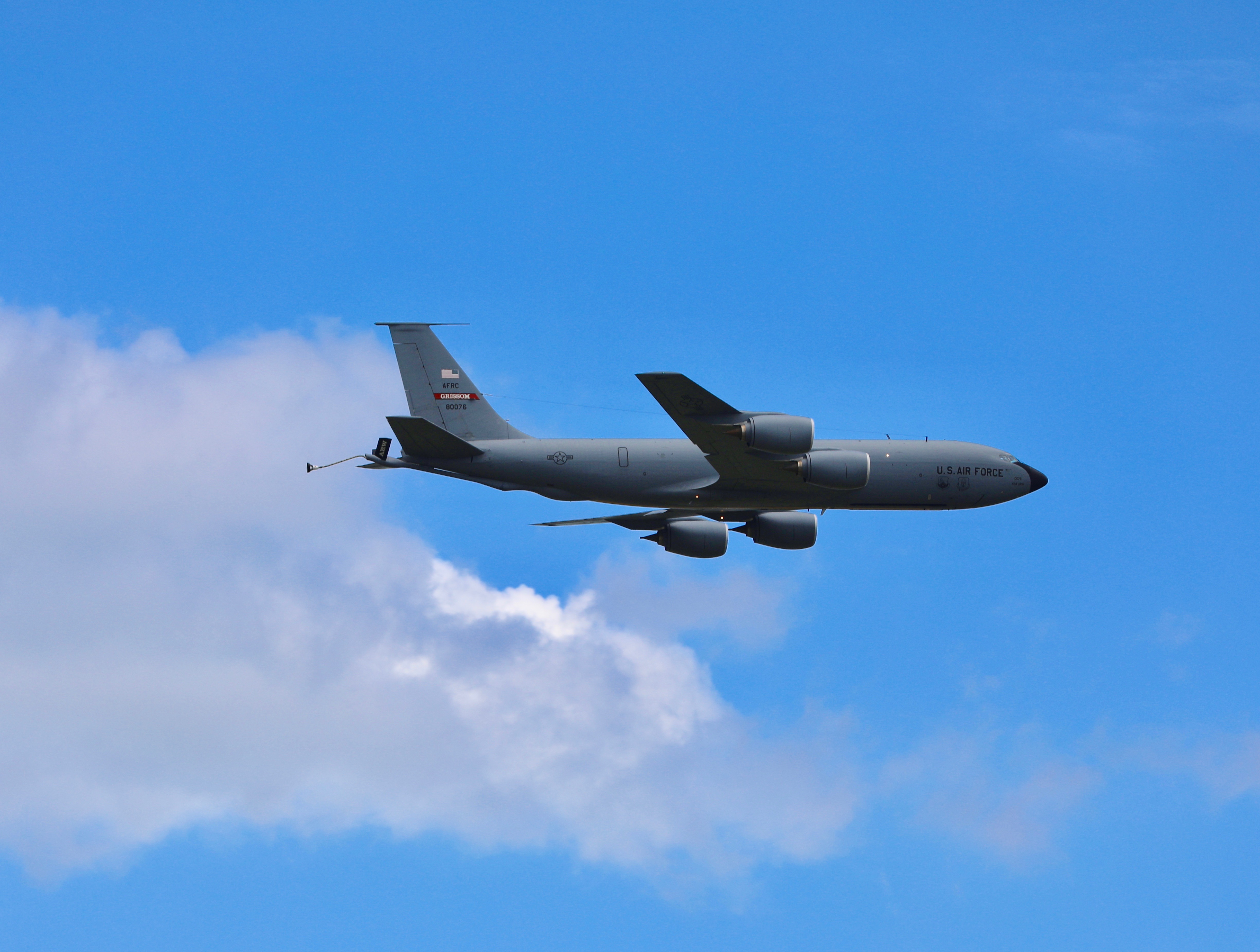 Brad Mottier, who leads GE Aviation's Business and General Aviation unit, which makes turboprop engines and parts for the latest passenger jets like the Airbus A350, as well as developing engines for the next generation of supersonic jets.

Mottier first came to Oshkosh as a teenager decades ago with his parents, who were pilots, and now flies his own planes, a yellow Aviat Husky and a Cessna Caravan, from his home in Cincinnati. "When you're a pilot, you have a heightened sense of freedom and in many ways are not bound by decisions that someone has made for you," he says. "You set your own course."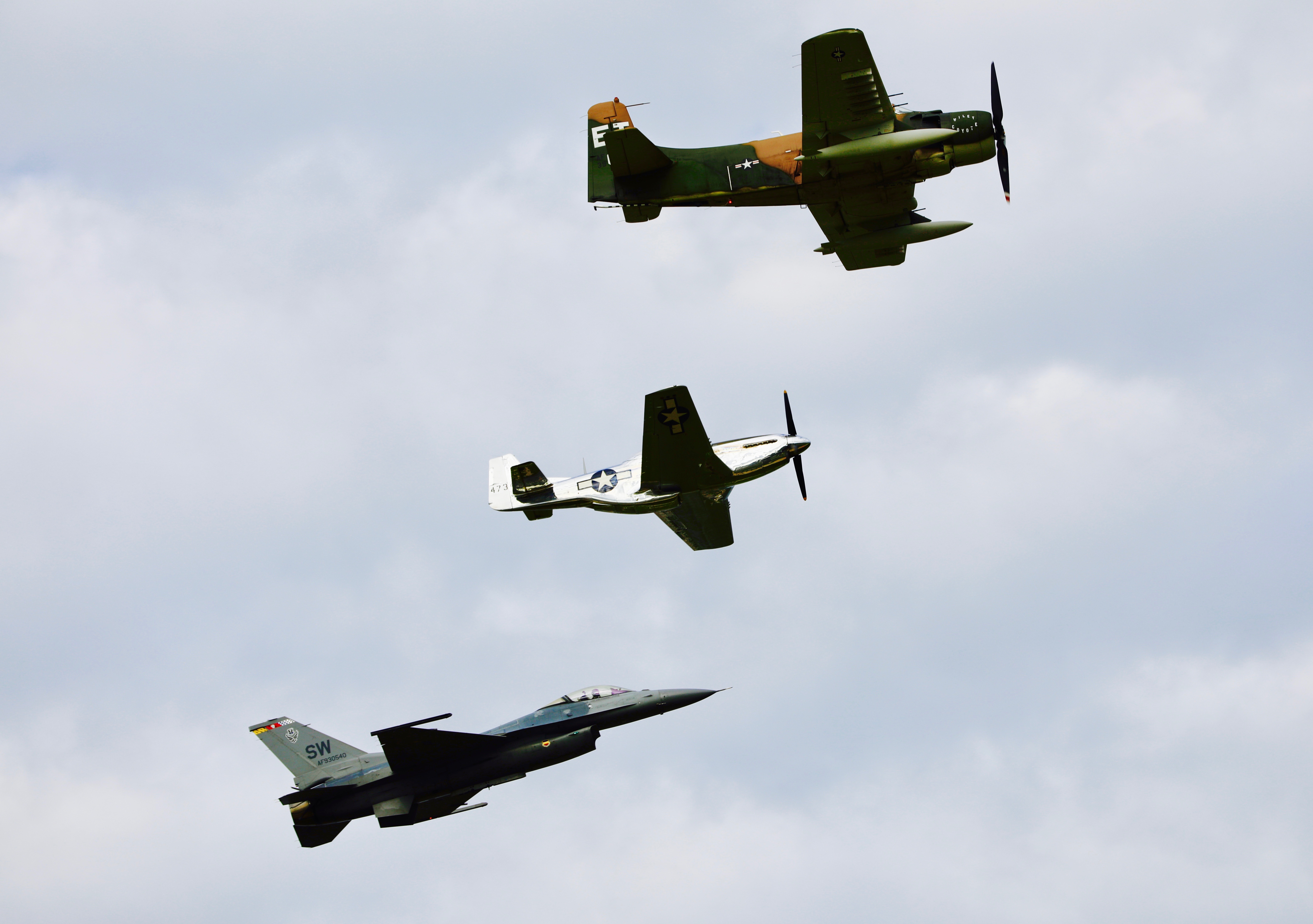 Catalyst, will be 3D-printed. The technology allowed engineers at his unit to combine 855 different parts into just 12. As a result, the engine is 20 percent more fuel-efficient and achieves 10 percent more power than comparable engines in its class.

Mottier spent Wednesday afternoon talking to his peers at Textron, the Omaha-based plane builder whose new Cessna Denali will be the first plane powered by the Catalyst.

The subtitle of the 2018 show is "The Year Of The Tanker," and displays here include the KC-10 refueling plane, powered by three GE CF6 engines, and the KC-135 aircraft, powered by four CFM56 engines developed by CFM International, a 50-50 joint venture between GE Aviation and Safran Aircraft Engines. CFM's best selling engine is the LEAP, which includes 3D-printed fuel nozzles and components from advanced materials like carbon-fiber and ceramic composites. The technologies make the LEAP 15 percent more fuel-efficient compared to the CFM56. The company has received orders and commitments valued at more than $220 billion at U.S. list price for the engines.

The tankers are flying here during afternoon flyovers, demonstrating the refueling of an F/A-18 Super Hornet fighter jet. Like the tankers, that jet uses GE jet engines.

All three planes belong to the Air Force Reserve, a 70,000-strong corps that's celebrating its 70th anniversary here this year.

There's plenty more GE technology on display in Oshkosh, and we'll show you as much as possible over the next few days. Stay tuned to GE Reports and our Twitter account. Also, don't forget to subscribe to the GE Brief.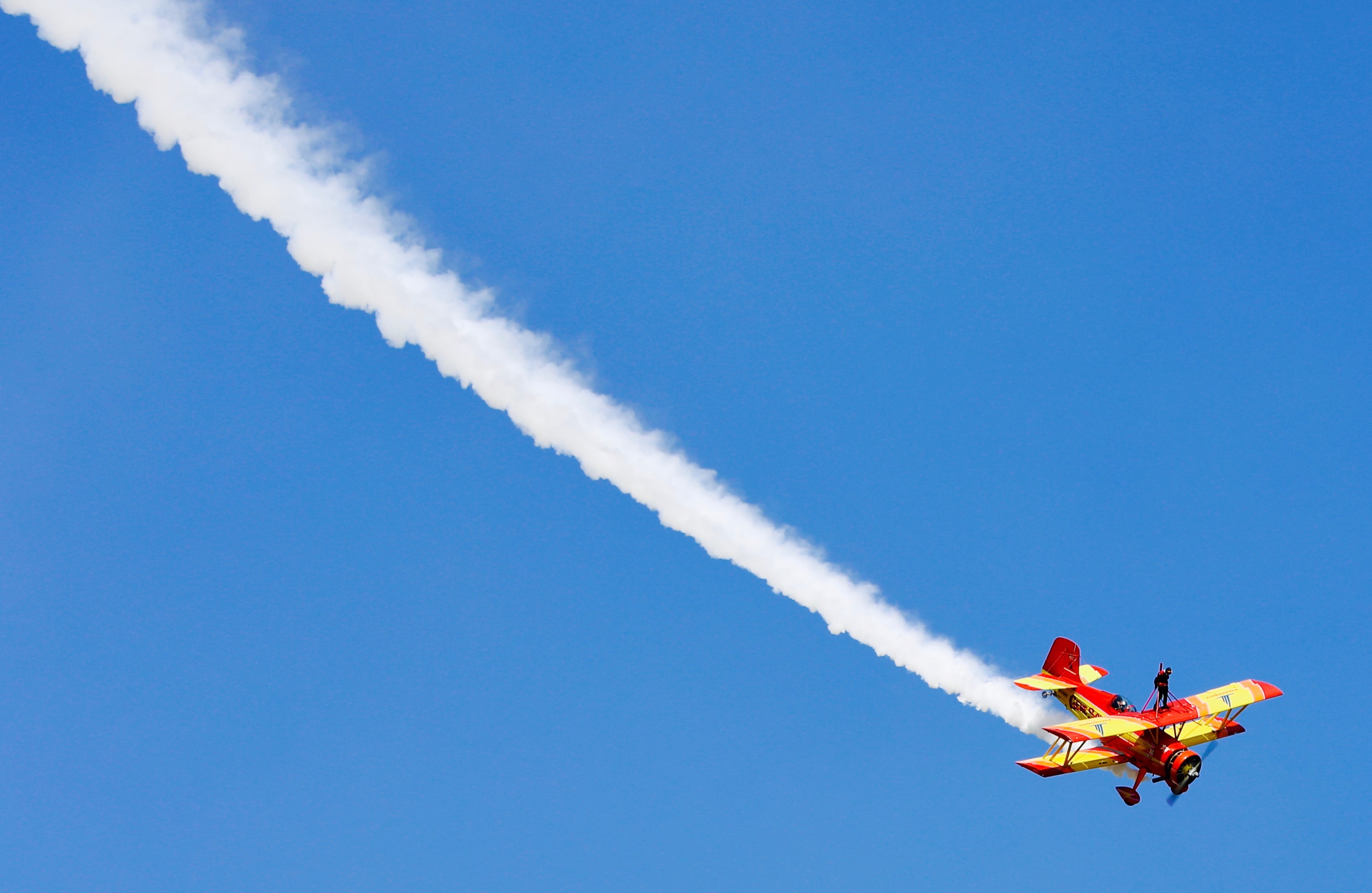 tags