Building a house or renovating an apartment typically involves brute force and noise, frayed nerves, busted budgets and, sometimes, poisoned relations with neighbors. But homeowners in Japan can now rely on software-enabled technology to take out some of the pain.
"Remodeling requires many specific capabilities and techniques, like how to install units without affecting other rooms; or, the ability to control construction noise and vibration," says Isao Hihara of LIXIL, the Japanese manufacturer of housing materials and equipment. "Sometimes [you need] a team that can say, for example, 'Let's use a crane from the narrow alley to load the bathtub into the upper story.'"

Earlier this year, LIXIL Total Service (LTS), a subsidiary that handles installation and maintenance of LIXIL products — everything from bathtubs to high-tech toilets — started using Predix, GE's cloud-based software platform developed for the Industrial Internet. Typically, Predix handles data generated by jet engines, gas turbines, CT scanners and other big machines. But the versatile platform can handle most professional tasks. LTS uses it to schedule and dispatch the right team to the correct job at the optimal time.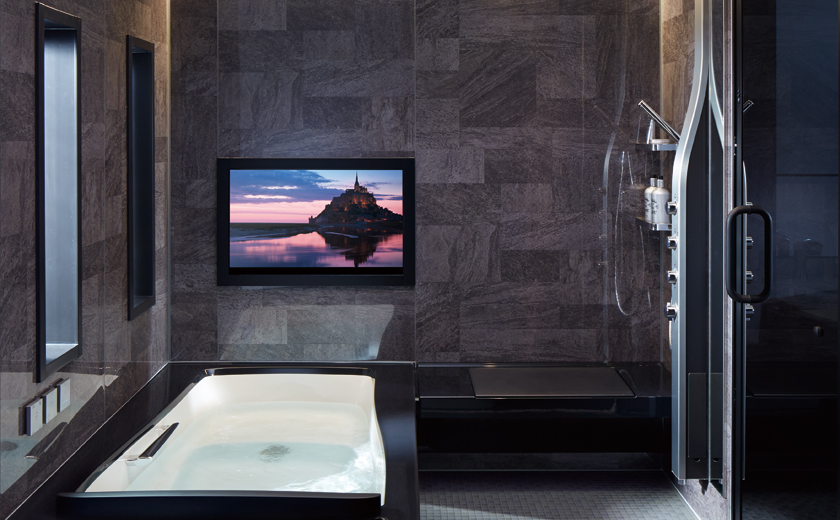 Top and above: A LIXIL bathroom. Images credit: LIXIL

That's more complicated than it sounds. There are more than 13 million people living in Tokyo and Hihara says that LTS's branch in the Japanese capital receives orders for some 1,000 bathroom jobs per month. The office has about 50 work teams, each specializing in a different aspect of construction. The mathematical possibilities of who should be where and when can quickly grow astronomical.

That's where Predix comes in. Last fall, the Japanese telecom and Internet corporation Softbank became the first strategic global partner to license Predix. This year, LTS, GE and SoftBank developed a Predix-based app called Job Scheduler that assigns the optimal team for each construction site depending on certain conditions. They include site location, timeframe, past experience in handling a particular product, ability to use special machines and having skills that match the difficulty of the work. "Whether it was defining the ideal process or developing the user interface, we made sure that we always thought from the perspective of the customer and users," says Keisuke Toda of GE Digital.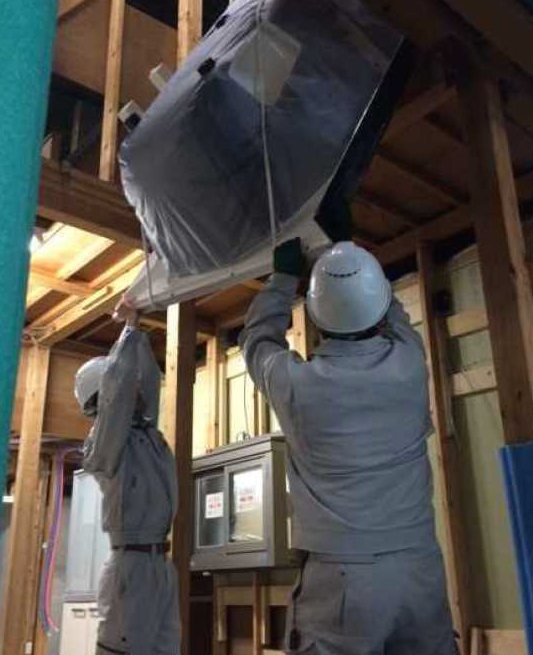 LIXIL has about 50 work teams in Tokyo, each specializing in a different aspect of construction. The mathematical possibilities of who should be where and when can quickly grow astronomical. Image credit: LIXIL

Predix also keeps gathering data, learning from it and keeping tabs on the accomplishments and skill levels of each construction team. The goal is to prevent construction schedule delays and reduce costs. To date, the app is in being used by LTS's remodeling group and the company hopes to roll it out to other teams in the future.

[embed]https://www.youtube.com/watch?time_continue=66&v=NhotZq4lByA[/embed]

Says GE Japan's Tetsuya Nakamura, who leads the collaboration with SoftBank: "In the coming age, the Industrial Internet and software analytics will transform society and the economy in ways that will go beyond our imaginations." In Japan, the transformation can start in your bathroom.

[embed]https://www.youtube.com/watch?v=f4-pFZEv3QQ[/embed]
Categories
tags