Like most leaders in GE's Pride Alliance, Liam Richards didn't show up to work with a burning passion for social justice. His passion was for flight, which as a youth in England he pursued via a private pilot's license and a degree in aerospace engineering. In 2012, Richards signed up for a local blood drive, where he was first obliged to check "homosexual" on a screening form and then was promptly barred from participation. "This was one of the first real times I came across discrimination," says Richards, who'd grown up in London and been openly gay since he was 16.
That experience inspired him to take action and help make a difference in his community. After coming out at his internship at GE Aerospace in 2012, he had a few conversations with co-workers who told him, "We just don't know how to talk to you." He laughs as he recalls the exchange that followed. "I mean, in English!" he says. "We speak the same language! What's changed from you not knowing my sexuality to you knowing?" After some back-and-forth, Richards's colleagues were "all of them just fine." Those conversations showed Liam the importance of education. So he soon joined the Pride Alliance, one of GE's most active employee resource groups, where he adopted education as a first principle.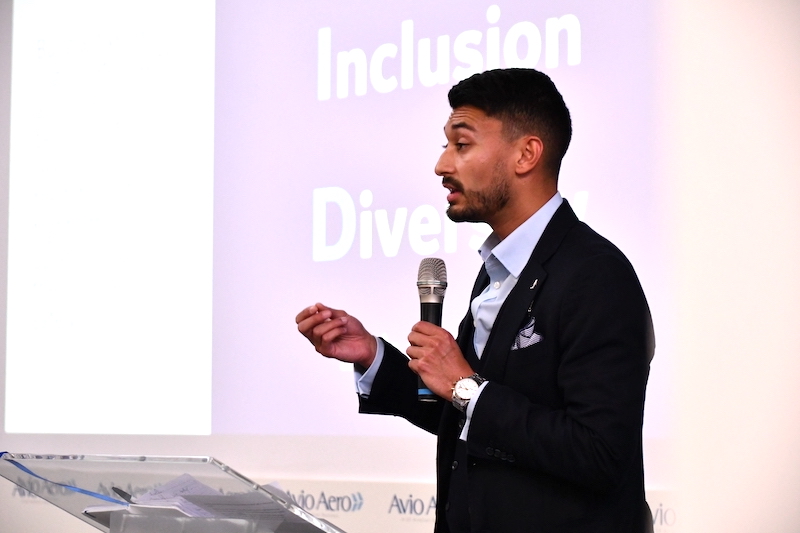 "Education is crucial in healing rifts and creating allies," says Richards, who eventually visited all of GE Aerospace's U.K. sites as a Pride Alliance rep and, in 2017, moved to the Italian headquarters of GE subsidiary Avio Aero, where he now serves as an early careers leader and global co-leader of the Aerospace Pride Alliance.
The Alliance's main objective is to support GE employees who identify as lesbian, gay, bisexual, transgender, queer, asexual, or intersex, raise awareness about LGBTQAI+ issues within the company, develop talent, and advocate for inclusive work environments. Richards says he's observed a real transformation over the years.
"When I started my career, it was hard to even talk about this stuff," he says. "But just last year we sponsored three Pride parades in Italy, closest to our Avio Aero sites, where my CEO and our leadership attended with their families. GE really leads in this space. I never thought we'd see the day where heavy, industrialized industries, in Italy of all places, would agree that people should be their authentic selves in the workplace."
Still, he remains realistic about the rate of change. Richards was especially struck by a new report from Rainbow Europe that found huge disparities across the European Union in how much human rights of LGBTQAI+ people are protected. "The spectrum is incredible," he says. "As far as workplace protection, health insurance, anti-discrimination laws, being able to change your name on documentation — these things vary widely from country to country."
Karen Morgan, Richards's U.S.-based counterpart and a leader in the Aerospace Pride Alliance from its inception, also notes the difference between improvements inside GE versus the outside world. "When I first started doing ally workshops at GE in 2005, I felt as uncomfortable talking about LGBTQAI+ issues as the folks in the room," she says. She points to 2019 as the year she realized how much things had improved at GE Aerospace, which she correlates to the tenure of former CEO David Joyce. "Leaders were actively seeking out the Pride Alliance to better educate themselves and understand these issues," she says. But she also points to a recent ACLU report marking concurrent trends in the opposite direction, as the number of laws targeting LGBTQAI+ rights in certain states went from 43 in 2017 to 417 so far this year.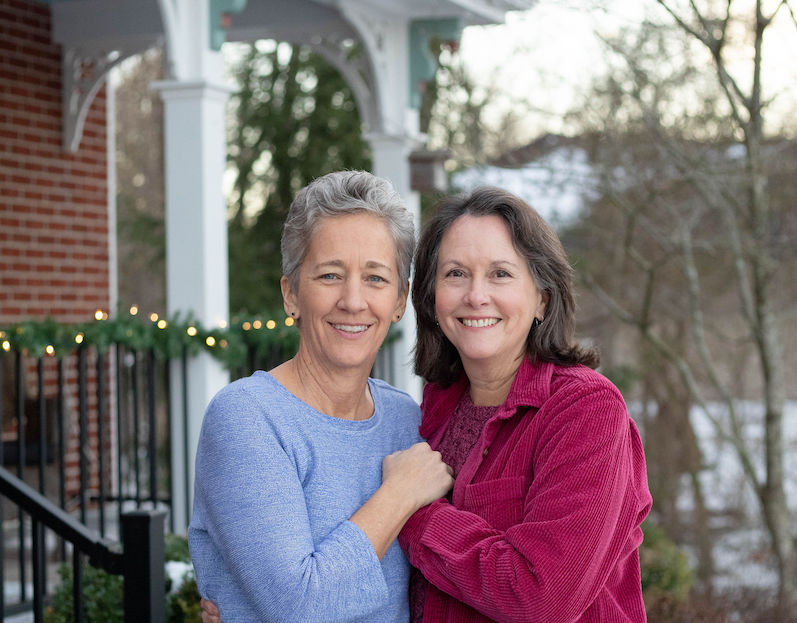 "It's certainly challenging both professionally and personally," says Constance Rodts, global leader of GE Vernova Pride Alliance. The Atlanta-based general counsel for GE Vernova's Gas Power business in North America, Rodts has been with the company for 17 years and has deep roots in the South. "It's very important that we continue to message our allies and help them see how these issues can impact our employees outside of the workplace — and within. Education and support are the most effective tools for ensuring the LGBTQAI+ community feel they belong at GE, that they have allies, and can come to work each day knowing they are respected and included. It is fundamental for every employee to feel that way, but particularly so for the LGBTQAI+ community."
GE is proud to be a member of the Human Rights Campaign's Business Coalition for the Equality Act, a group of leading U.S. employers that support federal legislation that would provide the same basic protections to LGBTQAI+ people as are provided to other protected groups under federal law.
Henrique Macedo is global co-leader of GE Vernova's Gas Power Pride Alliance. Having realized he was gay only at nearly 30 years old, Macedo remained closeted from both friends and colleagues during his first years at GE. He was surprised at the support he got when he told the first few people his truth. Today he strives to ensure that other employees who might not be ready to come out still feel it would be safe to do so.
"We're not here to explain the gay community to anyone," Macedo says. "We're here to explain that the LGBTQAI+ community exists. That members of it might be on a leader's team, and that they need to know GE doesn't tolerate discrimination against them. We don't need to talk about sexuality, but we do need to talk."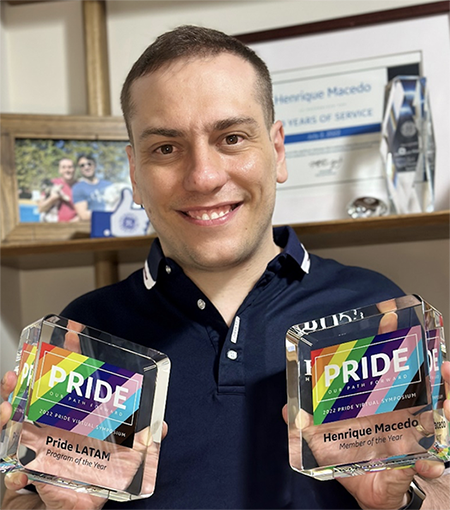 According to Richards, that means having conversations that "tend to reach toward common issues like finances, human rights, and family. We want all members of our family to feel happy, healthy, safe, and accepted in this world. And foregrounding this idea sort of turns that switch with people."
There are signs that some of these switches are indeed flipping. Macedo points to a certification by the Human Rights Campaign declaring several GE sites in Latin America as good places for LGBTQAI+ employees. "This is one of the best metrics, because it requires submitting evidence of our initiatives and our track record," Macedo says.
Richards cites reports of increasing numbers of GE employees attesting to a happy, inclusive workplace, as well as a dramatic rise in attendance at key functions. Last year, when Avio Aero's Pride Alliance cohosted an event with Agedo, a local nonprofit run by parents of LGBTQAI+ children, Richards was initially shocked by the size of the crowd. "But then I realized, well, of course, no parent wants to see their kids bullied or under stress," he says.
"This should resonate with all employees," Richards adds. "They might think, 'Wow, our employer really does care about us — as parents, and as people with lives in and out of the workplace.'"
tags