Today GE released its first-quarter results for 2019, reporting Industrial organic revenue growth of 5%, adjusted Industrial free cash flows of negative $1.2 billion and adjusted EPS of $0.14. The company also stated that its 2019 guidance remains unchanged.

"We saw progress in the first quarter as we continued to execute on our priorities to improve our financial position and strengthen our businesses," said H. Lawrence Culp Jr., GE chairman and CEO. Culp added that while GE has made some progress in the first quarter, this is just one quarter in what will be a multiyear transformation. He said that 2019 continues to be a "reset year" for the company.




During the first quarter, GE announced plans to sell its BioPharma business to Danaher for approximately $20 billion in cash proceeds. Culp previously said the deal was a "pivotal milestone" that demonstrated the company was taking action to strengthen its balance sheet. In addition, the merger of GE Transportation with Wabtec was completed and GE received $2.9 billion of cash proceeds at close, as well as a 24.9% ownership stake in Wabtec.


[slide-anything id="50849"]


In the Power business, orders of $4.8 billion were up 14% organically. The Gas Power team secured orders of approximately 4.5 gigawatts, primarily in United States equipment. For example, the HA gas turbine technology was selected for the 485-MW Long Ridge Energy Generation LLC Project in Hannibal, Ohio. Since the launch of the HA gas turbine in 2016, Gas Power has received more than 85 orders from over 35 customers in 16-plus countries, accumulating more than 250,000 operating hours.




Renewable Energy reported orders of $2.4 billion. During the first quarter, the team received its first order for the Cypress platform, the largest operating onshore wind turbine in Germany. Each machine can generate enough electricity to power 5,000 European homes. Renewable Energy is focused on execution on a steep production ramp, while also investing for the long term with its next-generation offshore and onshore wind platforms, the Haliade-X and Cypress.




In the Aviation business, orders of $8.7 billion were up 7% organically. The team shipped 424 LEAP engines in the first quarter of 2019 compared to 186 in the prior year, and its T901-GE-900 helicopter engines were selected for the U.S. Army's Improved Turbine Engine Program (ITEP). The award is a critical milestone in the Army's program to re-engine its Black Hawk and Apache helicopters, which GE estimates is a $20 billion opportunity for the company over the life of the program.




Healthcare reported orders of $4.9 billion, up 10% organically with Healthcare Systems orders up 5% organically. This quarter, the Healthcare team announced the opening of the Bilkent Integrated Health Campus in Ankara, Turkey — a state-of-the-art, 3,711-bed, $1.3 billion healthcare facility that aims to help Turkey deliver more effective, higher-quality healthcare to citizens.




"I am encouraged by the improvements we are making inside GE," Culp said. "We continue to focus on reducing leverage and improving the underlying performance of our businesses to create sustainable, long-term value for our customers, employees and shareholders." To learn more about the company's first-quarter results, visit GE's investor relations site.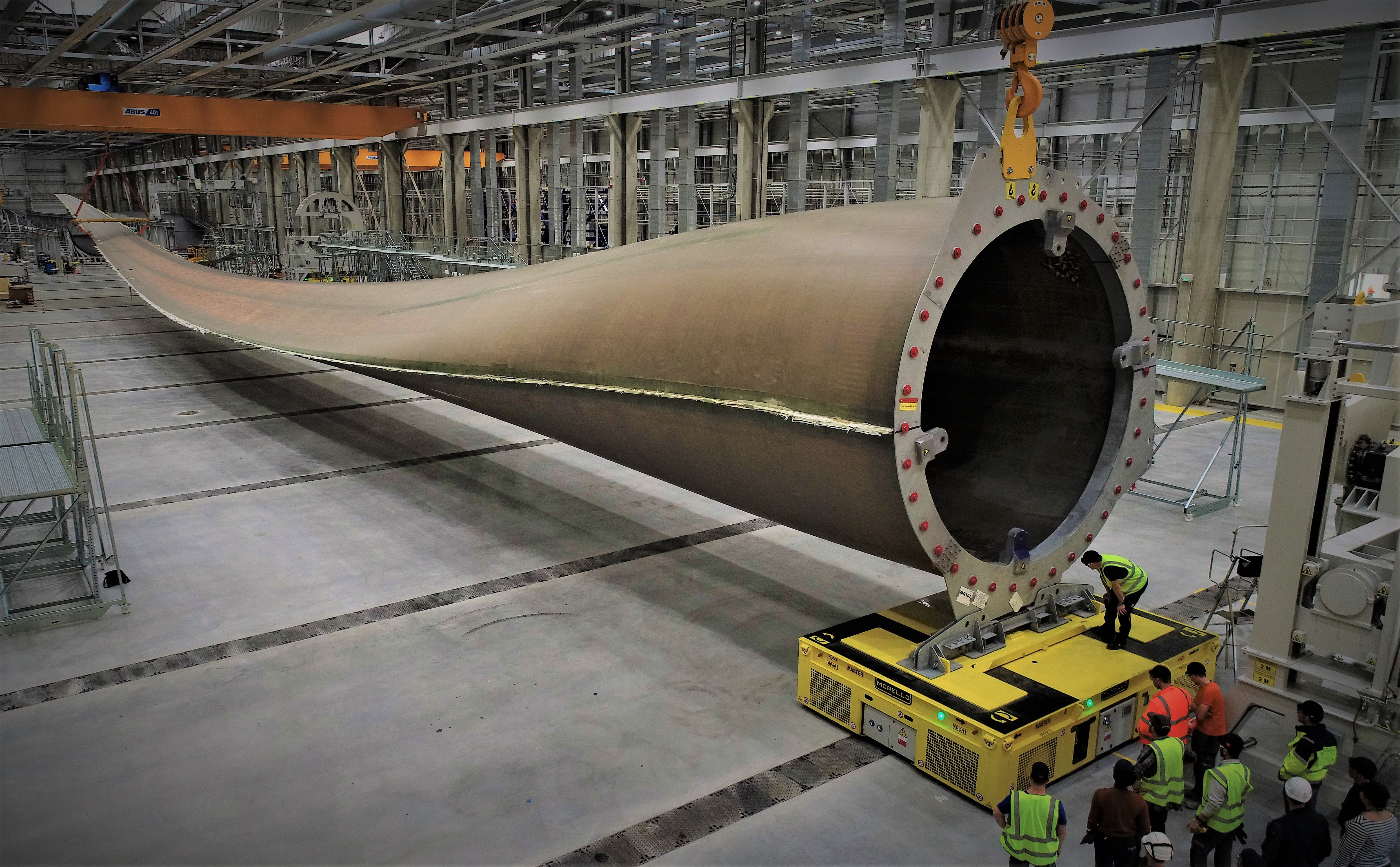 world's largest wind turbine blade. Measuring 107 meters, three of such blades will power the Haliade-X 12MW, the world's most powerful offshore wind turbine. Image credit: GE Renewable Energy. Top image: Gas turbines at GE Power's factory in Greenville, South Carolina. In the Power business, orders of $4.8 billion were up 14% organically. The Gas Power team secured orders of approximately 4.5 gigawatts, primarily in United States equipment. Image . credit: GE Power.
Categories
tags