The brand publishing mavens at Contently included GE Reports on their list of the best branded content in 2015. "If Red Bull is the popular skater-jock at your high school, GE is the hot valedictorian science nerd who everyone should be trying to marry," wrote Joe Lazauskas, editor-in-chief of Contently's Strategist magazine, which just published the annual list. "The brand puts out tons of fantastic podcasts, TV shows, and web series, but my personal favorite is its online magazine, GE Reports, which tells the story of the crazy research going on inside the company."
GE Reports writes about that and much more. It's a news hub where thousands of readers come every day for news and opinions about the latest technological breakthroughs and developments, including the future of medicine, power generation and aviation. It's also a place where investors learn how GE makes money.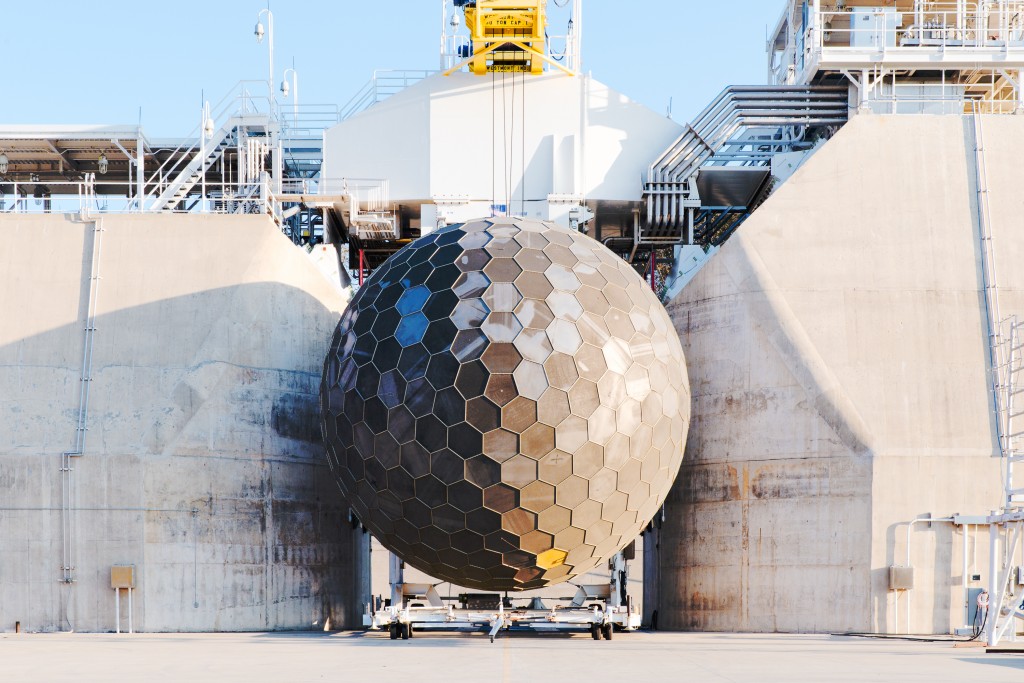 A "turbulence sphere" at GE Aviation's jet engine test facility in Peebles, Ohio. GE engineers use it to control the flow of air inside a jet engine during testing. Image credit: Chris New Top Image by Adam Senatori

Over the last year, GE Reports published insights from engineers and thinkers like NASA's "space cowboy" Adam Steltzner, who helped land the Curiosity rover on the moon, U.N. Secretary-General Ban Ki-moon, Centers for Disease Control and Prevention Director Tom Frieden and Aubrey de Grey, who studies aging. Pictures from leading photographers like Vincent Laforet, who won the 2002 Pulitzer Prize for Feature Photography, Adam Senatori and Chris New also appeared in the magazine. GE Reports has also drawn on support from partners like Group SJR, which redesigned the site this fall.

Lazauskas said that 2015 was a breakout year for branded content and that "interest in content marketing is spiking more right now than ever before." GE Reports is a case in point. Its stories and videos have attracted more than 3.5 million views in 2015, a record.

The GE-produced podcast, The Message, was also one of the 10 examples on the Contently list.

Subscribe to our newsletter, follow us on Twitter and Periscope, and stay close in 2016.
Categories
tags