Chinese airline passengers are taking to the skies in record numbers, helping turn Asia into the fastest-growing aviation market. So much so that the International Air Transport Association now predicts that China will displace the United States as the world's largest aviation market in 2022, two years faster than expected. This week GE signed two major deals with Chinese companies that will give the trend more lift.
Juneyao Airlines agreed to buy GE Aviation's GEnx-1B engines to power 10 Boeing 787-9 aircrafts. Also known as Dreamliners, these planes can fly nonstop 7,600 miles from San Francisco to Singapore. The deal, valued at $1.4 billion, will help Juneyao expand its China-U.S. routes.

With more than 1,600 orders, the GEnx is the fastest-selling high-thrust jet engine in GE Aviation history. It uses new technologies and parts made from new materials like light carbon fiber composites.

In a separate deal, the leasing division of the Industrial and Commercial Bank of China (ICIB) agreed to buy 80 LEAP-1B engines for 40 next-generation Boeing 737Max planes. The $1.1 billion deal will add new aircraft to ICIB's fleet of 555 jets and allow the bank to supply China's growing domestic market with new planes.

The LEAP engine was developed by CFM International, a 50-50 joint venture between GE Aviation and France's Safran Aircraft Engines. It is the best-selling engine in CFM's history. The company has sold almost 14,000 of them valued at more than $200 billion (U.S. list price).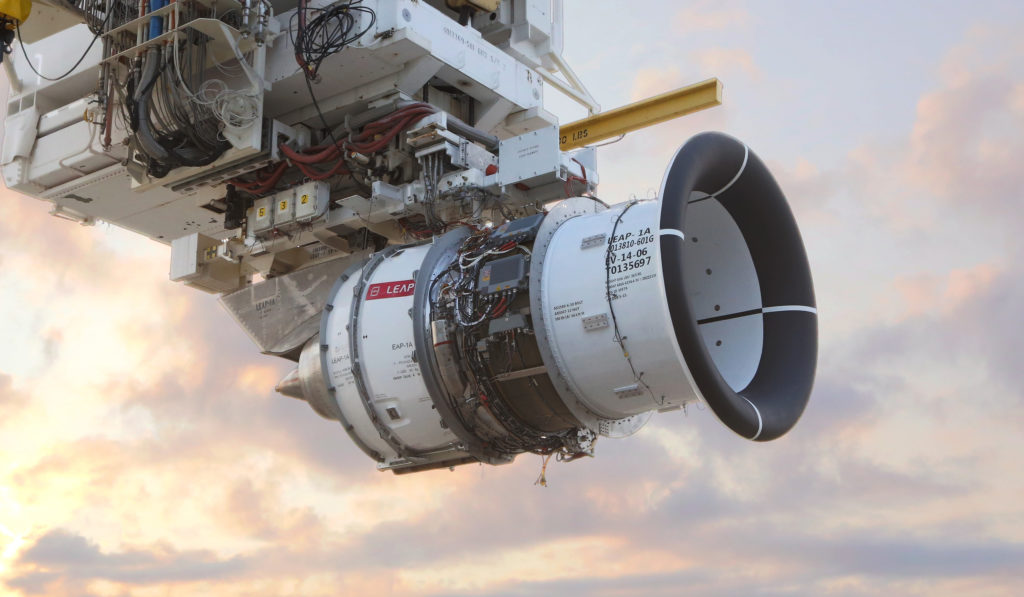 ceramic matrix composite (CMC), 3D-printed fuel nozzles, and composite fan blades woven in 3D from carbon fibers. The technologies make the LEAP lighter than older CFM engines and more efficient.

In addition to the aviation deals, GE signed a $1 billion agreement with China Datang Group to supply the power company with gas turbines and other components for domestic projects. The deal sets the stage for future joint projects and helps China with its initiative to generate cleaner and more efficient power.

CFM makes the LEAP in the US and in Europe. It takes more than 7,000 American workers to make the engines in factories located in Indiana, New Hampshire, Ohio, Alabama and elsewhere. More than 73 percent of GE's supplier base for the LEAP engine is based in the US as well.
tags