The GE9X jet engine that GE Aviation is developing for Boeing's next-generation wide-body passenger jet, the 777X, is wider than the body of a Boeing 737 and more powerful than America's first manned space rocket. It's also a big deal for the company's business. Although the world's largest engine isn't scheduled to enter service until around 2020, the company already has recorded some 700 orders and commitments valued at $28 billion at list price. For the first time, the engine will include a variety of 3D-printed parts and the latest composite materials, including the light and heat-resistant space-age materials called ceramic-matrix composites (CMCs).
Another new jet engine called LEAP, which was developed by CFM International, a joint venture between GE and France's Safran Aircraft Engines, has already started flying. It also holds components from CMCs and 3D-printed fuel nozzles. CFM has received orders for 12,200 engines valued at $170 billion at list price.

To keep up with all this new business, GE Aviation needs the facilities to accommodate it. The company just revealed it invested $4.3 billion in the U.S. and another $1.1 billion abroad to meet production goals.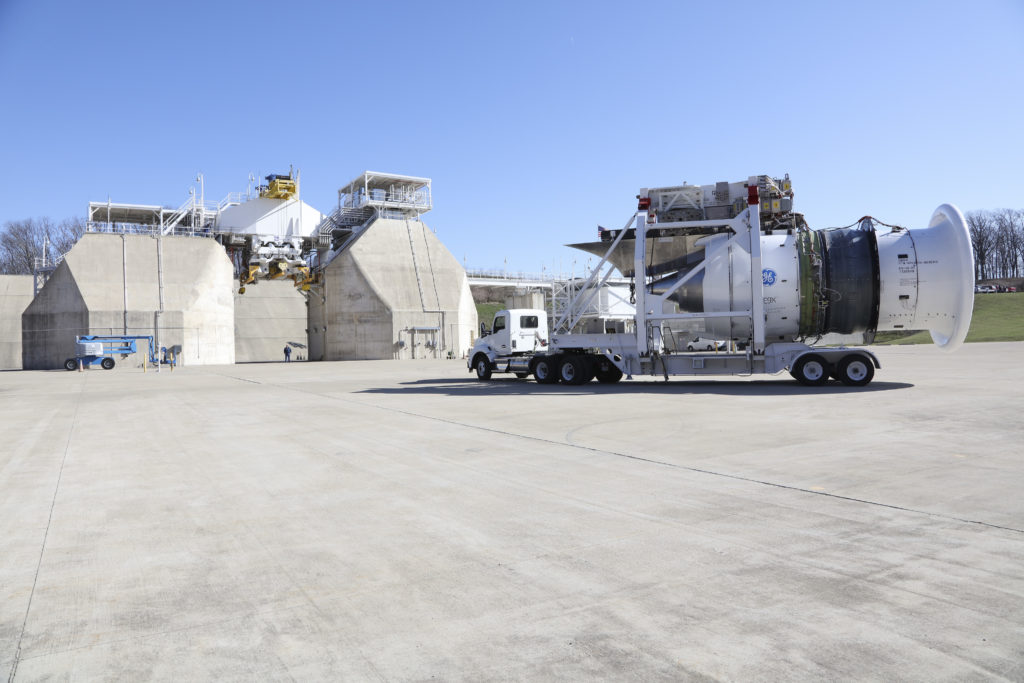 Top and above: The GE9X is the world's largest jet engine. It contains 3D-printed parts as well as components from space-age ceramics. GE Aviation started testing the first engine last year at its test center in Peebles, Ohio. Images credit: GE Aviation

The U.S. investments include $214 million to build five new high-tech plants, adding about 2 million square feet of new manufacturing floor space. The locations for the plants, some of which are already open, are Ellisville, Mississippi; Auburn, Alabama; Asheville, North Carolina; Lafayette, Indiana; and Huntsville, Alabama.

GE Aviation also has upgraded its current plants in West Jefferson, North Carolina, and Hooksett, New Hampshire. Additionally, it created centers for additive manufacturing and other emerging technologies such as digital engine monitoring and CMC development.

[embed width="800"]https://soundcloud.com/gereports/ge-aviation-pumps-more-than-4-billion-into-us-industry[/embed]

The LEAP was the first jet engine developed for passenger aircraft with parts from CMCs. To meet demand, the GE Aviation factory in Huntsville will make the raw materials for the composites and send them to Asheville for production. The plants will draw on expertise from CMC research labs in Cincinnati, Ohio, and Newark, Delaware. The company says this is "America's first fully-integrated supply chain to mass produce components from this advanced material."

GE Aviation also opened an Additive Development Center in Cincinnati and a component production operation in Auburn, where more than 40 additive machines are mass producing commercial and military engine components.

[embed width="800"]https://www.youtube.com/watch?v=GHPsxX4iKmA[/embed]

Although the bulk of the engine production will take place in the U.S. — GE Aviation employs 25,000 of its nearly 45,000 employees in the country — most of the engines will be exported to customers in Asia, the Middle East, Europe and elsewhere. The company says that two-thirds of its more than $25 billion in annual revenues comes from international sales. "GE Aviation is a global company with significant technology capability around the world," said Colleen Athans, vice president and general manager of the GE Aviation Supply Chain. "At the same time, we are introducing several highly proprietary technologies that are upping our manufacturing capabilities in the United States."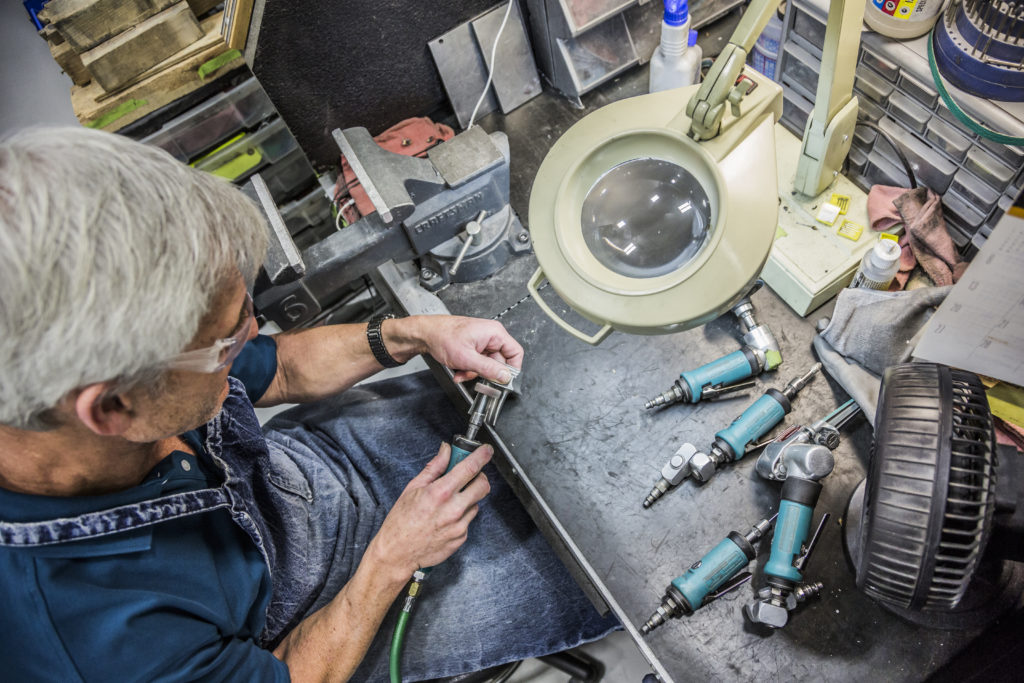 A worker is cleaning a 3D-printed turbine blade at GE Aviation's Additive Development Center in Cincinnati. Image credit: GE Aviation
Categories
tags