Speaking at GE's investor update meeting in New York today, GE Chairman and CEO John Flannery announced actions being taken across GE to make the company simpler and stronger, drive growth, and create more value. Flannery emphasized that the GE of the future will be a highly focused industrial company with unmatched global scale and strength in technology, services, additive manufacturing, and the digitization of industry.
"Having undertaken a thorough, no-stone-unturned review of every major aspect of our company, it is clear to me that GE has fundamentally strong, market-leading businesses that need to run better," Flannery said. "Every day our people solve tough problems – we heal the sick, power the globe, and move people and goods safely and efficiently – but we need to raise the bar on operational excellence and hold each other accountable to deliver. The year ahead is all about focus and execution."

He outlined the following actions that GE is taking to achieve this vision:



GE's portfolio will focus on markets where GE has strategic advantages.



GE's businesses are fundamentally strong. Eighty-five percent of GE's industrial profit comes from businesses with leading positions in complex industries that require scale and technological depth, such as power, flight and health. The company will invest in areas that play to its unique strengths, including differentiating Predix, GE's software platform for the industrial internet, in the digital space, and will focus on cash generation and returns.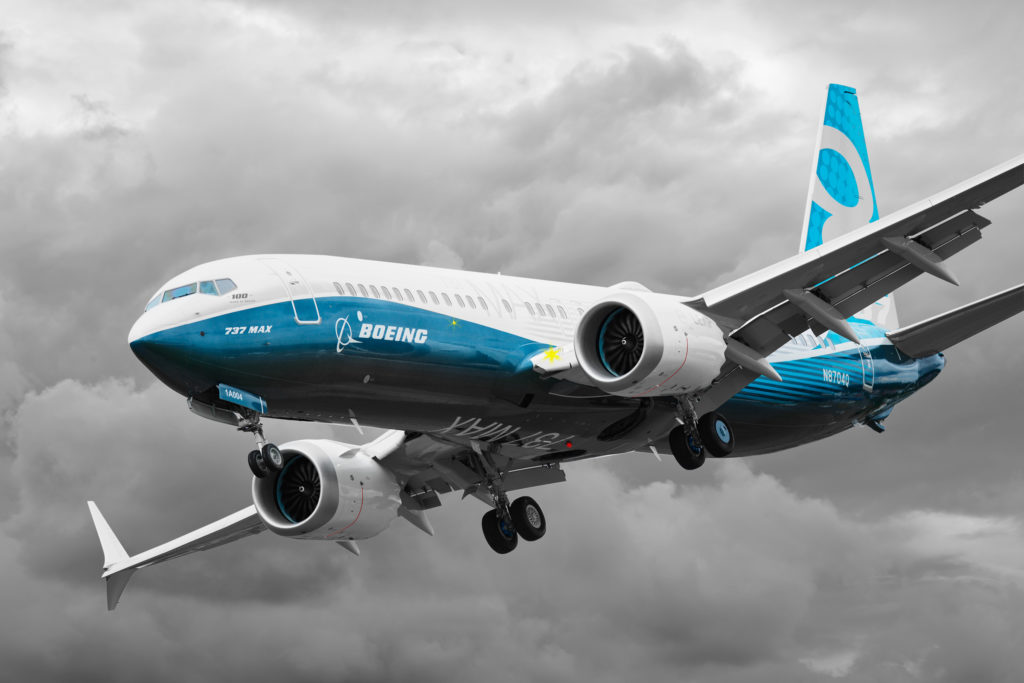 $200 billion (U.S. list price). Image credit: CFM International. Image credit: Adam Senatori for GE Reports.

To support these investments, GE will exit $20 billion of non-core or smaller businesses, including the pending sale of Industrial Solutions and proposed sale of Lighting. Today, GE also announced that it is exploring strategic options around proposed sales of its Transportation and Current businesses, along with other smaller transactions.



GE is resetting its outlook and increasing capital allocation discipline, including reducing its dividend.



To strengthen the company for the long term, GE needs to improve its cash position. It is managing for total shareholder return by balancing an aggressive focus on costs with critical investments in long-term growth initiatives like investing in R&D.

The company is reducing its dividend payout to be more aligned with the generation of free cash flow. Given GE's 2018 outlook highlighted in the presentation, the board decided to lower the dividend to $.48, which is a 60 to 70 percent payout ratio on 2018 estimated free cash flow of $6 billion to $7 billion.


HA gas turbine won the Guinness World Record for net efficiency at 62.22 percent in 2016. The company says that efficiency could reach 65 percent by the early 2020s. Image credit: GE Power.


GE is shifting what it measures and how it works.



GE is highly focused on driving a culture of candor, rigor and accountability. This change starts at the top, and to better align management with shareowners, GE is shifting executive compensation to a higher equity mix.

The company is also improving its financial reporting by adopting new metrics to make it easier to interpret connections between earnings, growth and cash flow. GE's performance metrics have historically prioritized top-line growth and operating profit, and going forward. [The new metrics] will increase its focus on cash. The company will use several new metrics beginning in 2018 that are consistent with its industrial peers, including:



Moving from industrial CFOA to industrial free cash flow


Moving from industrial operating + verticals EPS to adjusted EPS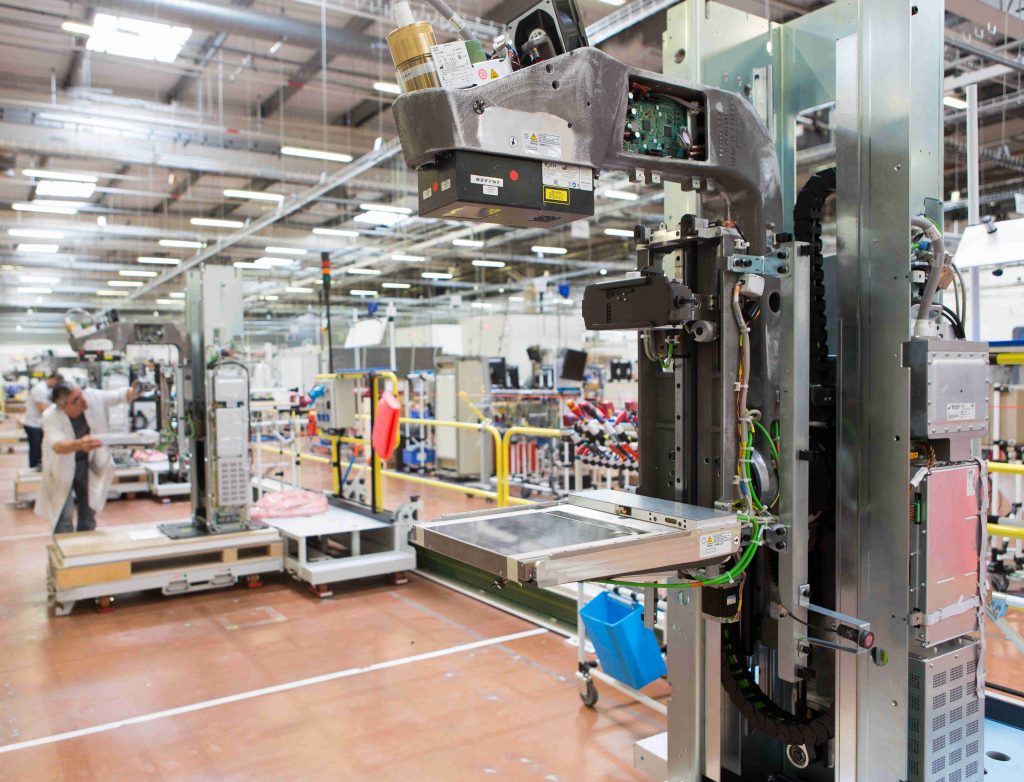 Senographe Pristina. "This is engineering by women for women," says Laura Hernandez, global product manager for the Senographe Pristina. Images= credit: GE Healthcare.


Leadership and governance changes will improve GE's accountability.



GE has made significant changes to its leadership team. Since June, 40 percent of the GE leadership team are in new roles, blending together both fresh eyes and institutional memory.

After completing a self-assessment, GE's board decided to reduce the number of directors to 12 from 18, and three of these directors will be new to the team. The board also adding a new finance and capital allocation committee. Director incentives will be tied to performance via increased stock ownership.

GE has the technical expertise, global reach, installed base, and built-for-the-future capabilities to succeed in these markets as it continues to tackle the world's biggest challenges – the essentials of modern life.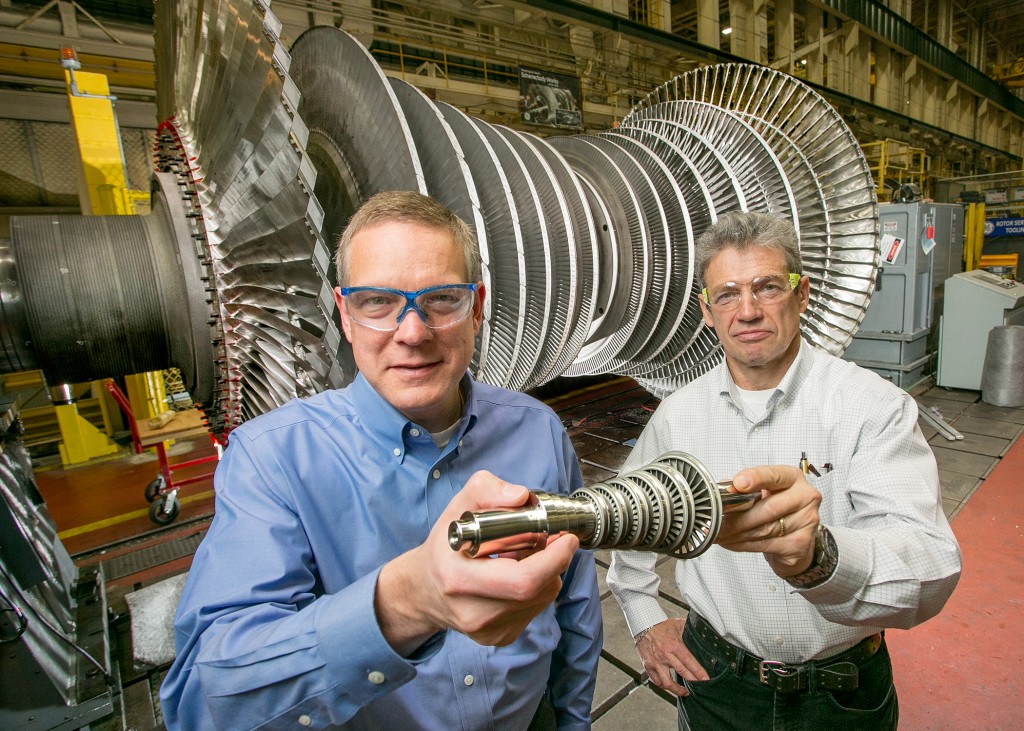 Doug Hofer (left) is holding a 3D printed model of a compact and highly efficient CO2 turbine that fits on a conference table but can generate 10 megawatts (MW), enough to power 10,000 U.S. homes. Image credit: GE Global Research.
Categories
tags