I hope you and your family are well and that you have found ways to enjoy the summer months of 2020.

First, I want to thank you for the continued feedback, questions, and commentary following our 2Q'20 earnings results. The past six months certainly have been challenging, but I remain motivated and encouraged by the strength and resilience of our teams who continue to push forward and accelerate our transformation for the long term. As we have done in the past, I wanted to take a moment to share some of the accomplishments of the teams which serve as examples of our ability to innovate and execute despite the challenges of COVID-19.

As we move into September, we will be conducting our annual strategy reviews across each business while continuing to prioritize serving our customers and delivering for our shareholders. These annual meetings are aimed at addressing GE's long-term goals and objectives, including our continued efforts around lean management. You can find more information about GE's lean journey here.

Finally, I'm pleased to announce that GE CEO Larry Culp will be presenting at the Morgan Stanley Laguna Conference on September 16th at 12:45 PM ET. You can listen to Larry's live presentation via webcast by visiting our GE Investor Relations website.

Thank you for your continued interest in GE, and please stay safe.

Steve

GE businesses are helping Iraq's Ministry of Electricity meet the country's growing demand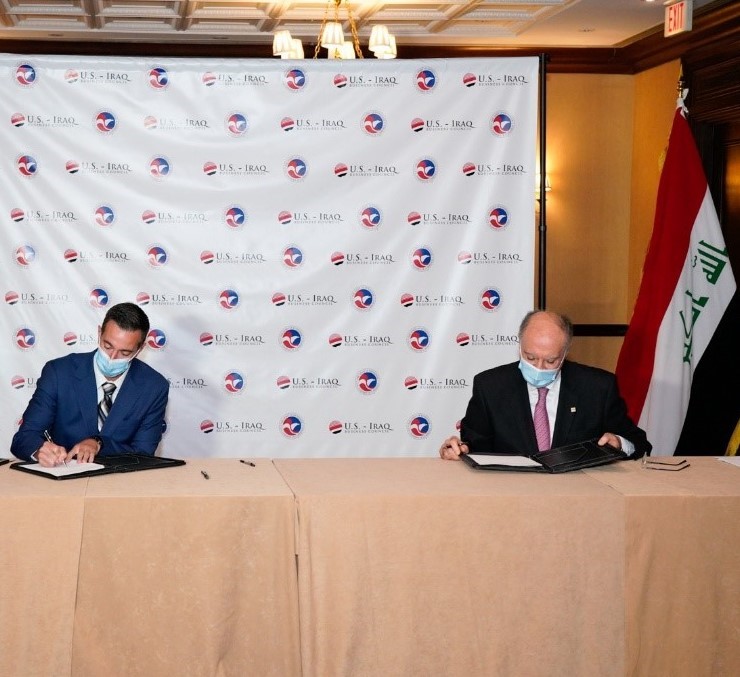 With growing demand for electricity, the Government of Iraq is accelerating its focus on strengthening the nation's power infrastructure through two new agreements signed with GE. GE Gas Power will undertake contracts valued at $500 million to upgrade and maintain key power plants in the country, which are mission-critical to sustain the power supply of over 6,000 MW and scale up operational efficiency. GE Renewable Energy's Grid Solutions business also secured a contract valued at $727 million to reinforce Iraq's transmission network and interconnection with the electricity grid of Jordan. In addition to delivering the scope of services, GE will also work with multiple export credit agencies to facilitate over $1 billion in financing for the projects.

GE Gas Power delivering during the COVID-19 pandemic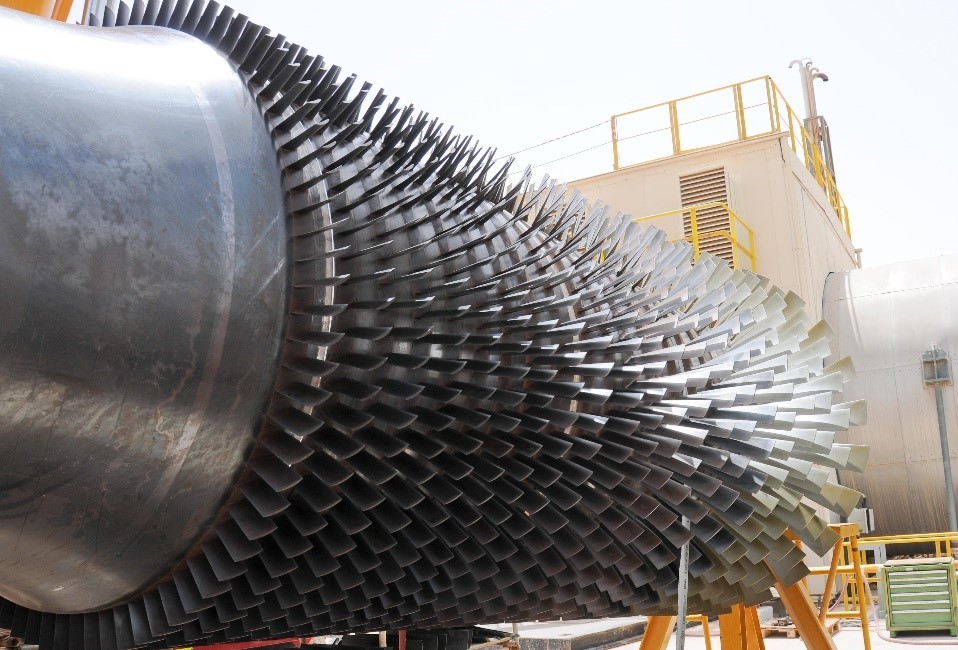 GE Gas Power has enhanced the efficiency and performance of the Abu Dhabi National Oil Company (ADNOC) Refining's General Utilities Plant in Ruwais, United Arab Emirates by installing a MXL2 upgrade on a GT13E2 gas turbine. Planning and executing such an upgrade typically takes up to 18 months, but the project was completed within six months despite challenges posed by the outbreak of COVID-19.

The MXL2 upgrade allows operators of GT13E2 gas turbines to achieve up to a 1.5 percent increase in combined cycle efficiency and extend inspection intervals up to 48,000 equivalent operating hours. The upgrade combines GE's latest technology developments and over 10 million operating hours of GT13E2 fleet experience.
Today, GE-built technologies generate up to 40 percent of the Middle East and North Africa's power.

GE Gas Power supports Power infrastructure in Bangladesh

GE announced that it will be providing an Advanced Gas Path technology upgrade to Reliance Bangladesh LNG & Power Ltd.'s upcoming 718MW combined cycle power plant in Meghnaghat, Bangladesh.

Meghnaghat power plant will be powered by two GE 9F.03 gas turbines, one GE D11 steam turbine and three H53 generators. The power plant will utilize re-gasified liquified natural gas (LNG) fuel to generate the equivalent electricity needed to supply more than 850,000 homes in Bangladesh. GE has an installed base of 38 gas turbines generating approximately 3 GW of electricity in Bangladesh.

GE Gas Power and GE Energy Financial Services deliver for returning customers

Competitive Power Ventures, (CPV) in partnership with GE Energy Financial Services and others reached financial closing on the 1,250-megawatt natural-gas-fueled, combined-cycle electric generation facility known as CPV Three Rivers Energy Center in Illinois. The plant will feature equipment from GE Gas Power including two HA combustion turbines, two heat recovery systems and two steam turbines in order to maximize efficiency. The facility will sell its power into the PJM market to meet the demand of up to 1.25 million homes and businesses. This site will provide highly efficient, low-emitting, reliable power. Operating flexibility in combination with renewable energy sources offers an optimal solution for Illinois to meet its carbon reduction goals. The facility is expected to begin operating in 2023.
GE Steam Power and GE Digital granted first of a kind software deal in Latin America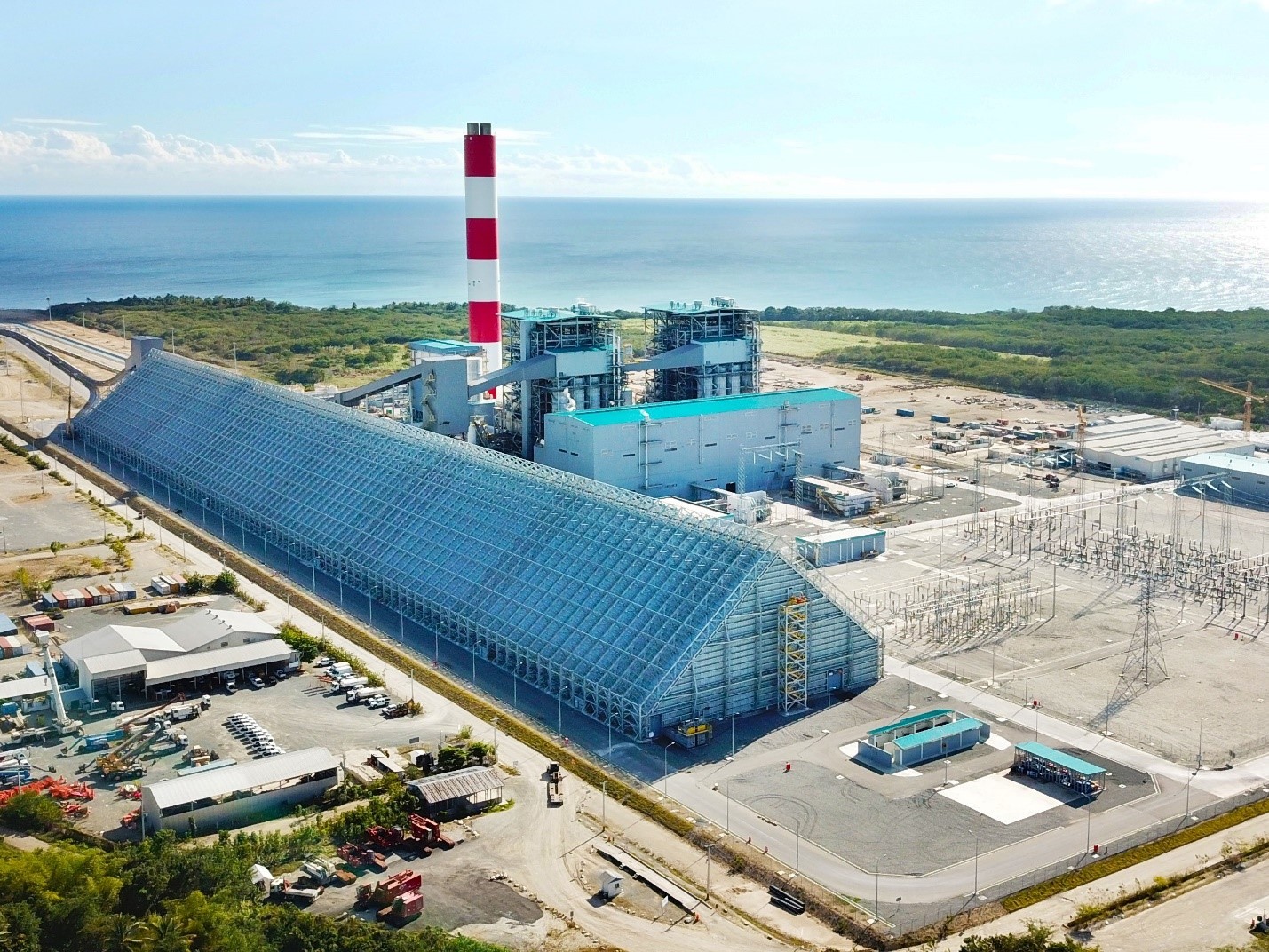 GE Steam Power announced that that it is providing the Corporación Dominicana de Empresas Eléctricas Estatales (CDEEE) with a combined software and services package at the Central Termoeléctrica Punta Catalina (CTPC) power plant. This includes a multi-year agreement to provide maintenance and repair services for the plant's existing steam turbine generators, combined with GE software to help CDEEE operate the plant reliably and achieve optimal performance. The combination of digital services makes it GE's most comprehensive digital deal in Latin America with first-of-its-kind software implementation currently underway.

As the Dominican Republic's most comprehensive digital steam plant, CTPC will showcase GE's broad range of software to help CDEEE operate the plant reliably and achieve better performance over its lifetime. This includes the world's first-ever implementation of GE's Plant Efficiency Advisor to help CDEEE monitor and identify the plant's performance gaps, and the Caribbean's first implementation of Boiler Optimization and Mill Optimization software to help increase efficiency and reduce NOx emissions over the plant's lifetime.

GE Renewable Energy announces new Cypress orders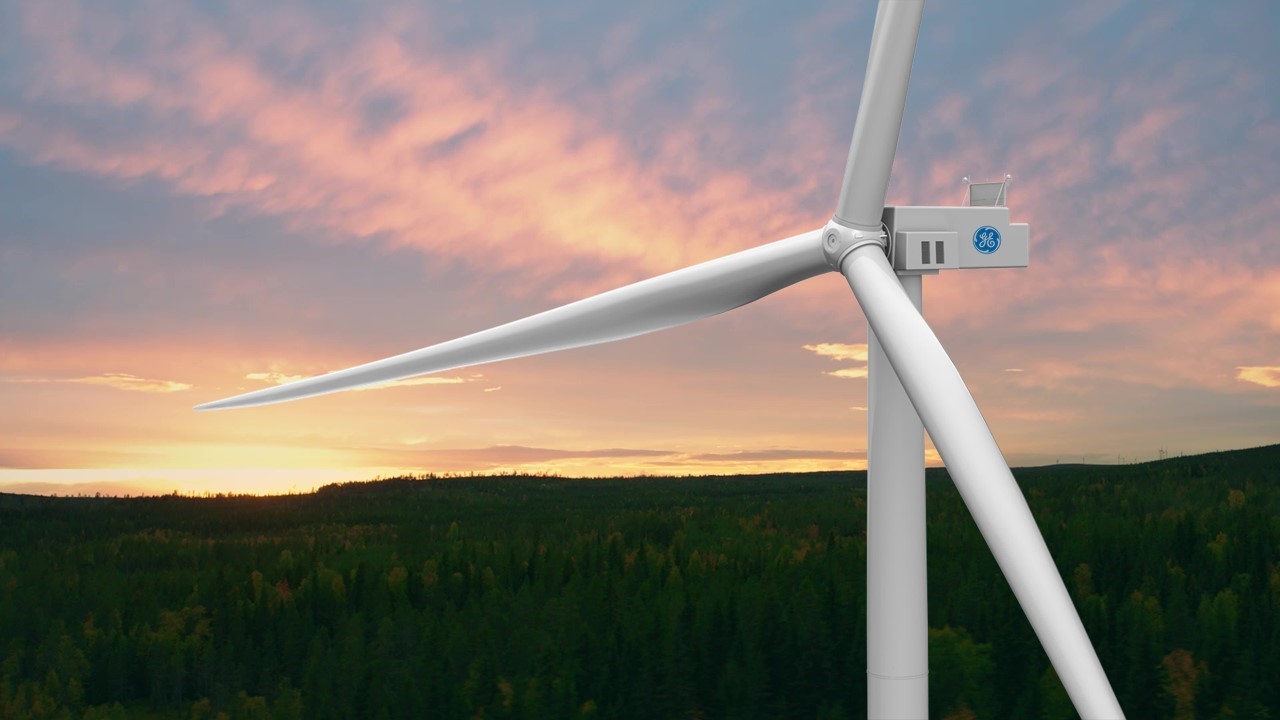 GE Renewable Energy announced that it will supply 13 of its 5.3MW Cypress wind turbines and provide a 25-year Full Services Agreement to the E energija Telšiai onshore wind farm in Lithuania. The 68.9 MW onshore wind farm, the first significant subsidy-free development in the Baltic states, will generate enough renewable energy to power the equivalent of more than 75,000 homes in Lithuania, and will play a significant role in supporting the country's target to increase its share of renewable energy sources to 45% by 2030.

Additionally, GE Capital's Energy Financial Services and E energija will partner to co-sponsor the onshore wind farm project. Together, they reached financial close last week with SEB Bank, representing the largest bilateral Power Purchase Agreement in the regional renewables sector to date.

Separately GE Renewable Energy announced contracts for the construction and long-term operation of the 209 MW Murra Warra II wind farm in Victoria, Australia. Featuring 38 GE Cypress 5.5-158 wind turbines and GE Power Conversion's synchronous condenser, the Murra Warra II wind farm will generate enough renewable energy to power the equivalent of 150,000 homes in Victoria and offset around 500,000 tons of carbon emissions every year, playing a significant role supporting the Victorian renewable energy target of 40 per cent by 2025. Construction of the project will commence later this year and will be fully commissioned and operational by mid-2022, with the first Cypress wind turbine set to be delivered to the Murra Warra site in mid-2021.

The Cypress onshore wind platform enables significant annual energy production improvements, increased efficiency in serviceability, improved logistics and siting potential, and ultimately more value for customers. The two-piece blade design enables blades to be manufactured at even longer lengths, improving logistics to drive costs down and offer more siting options in locations that were previously inaccessible.
GE Renewable Energy supports energy infrastructure in Australia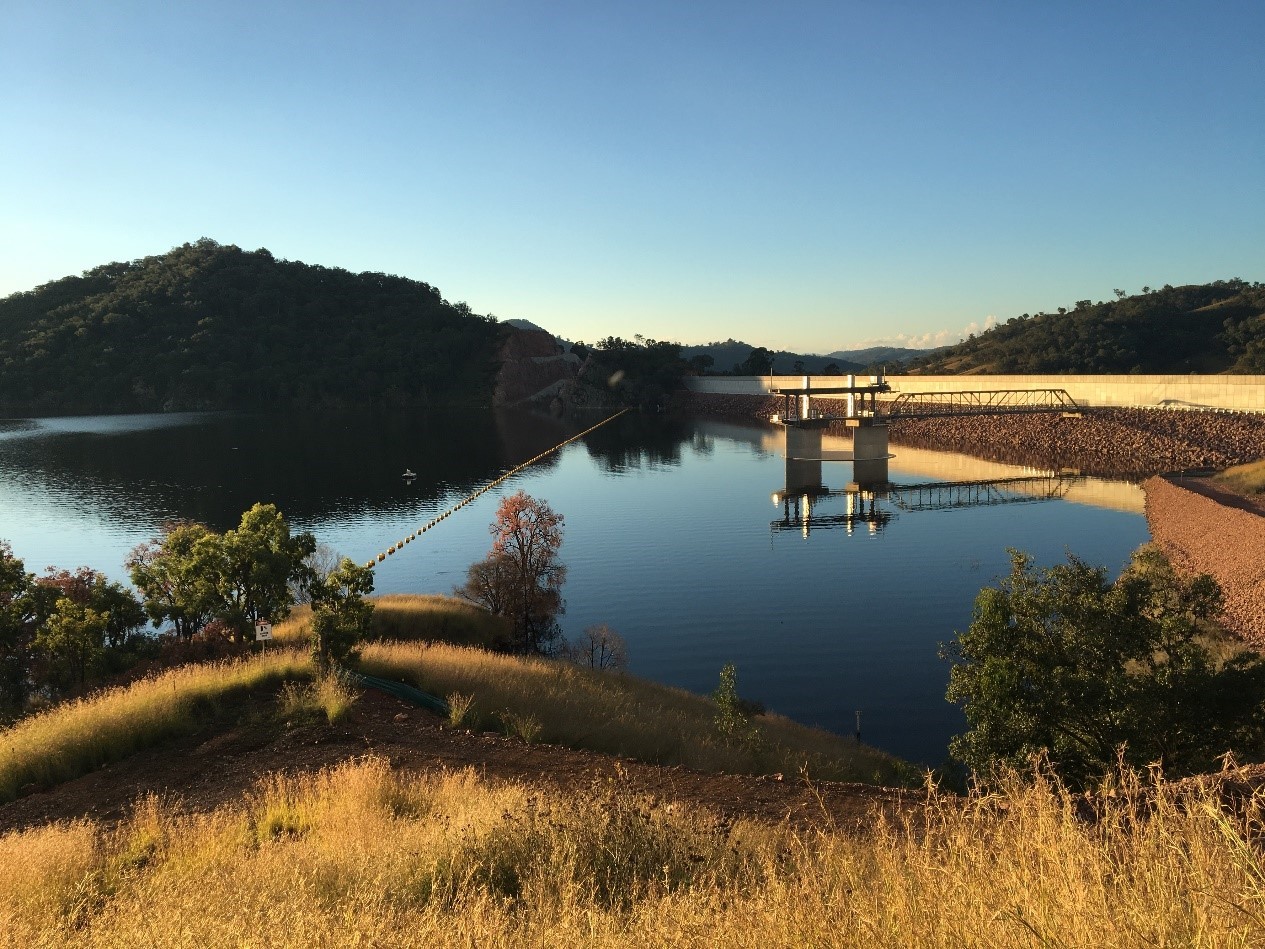 GE Renewable Energy and Walcha Energy signed an agreement to jointly develop the 500MW Dungowan pumped hydro storage project in the New England Renewable Energy Zone in New South Wales (NSW), Australia. Under the agreement, GE Renewable Energy's Hydro Solutions business will provide Walcha Energy with technical and commercial support to accelerate the development of the Dungowan pumped hydro storage power plant, which plays a pivotal role in the energy transition for the region. 95% of all stored energy in the world is currently provided by hydro storage and its storage capacity is up to 100 times greater than that of any available battery solution. Above all, however, hydropower guarantees the necessary balance and stability of the grid.
GE Aviation delivers jet engine for X-59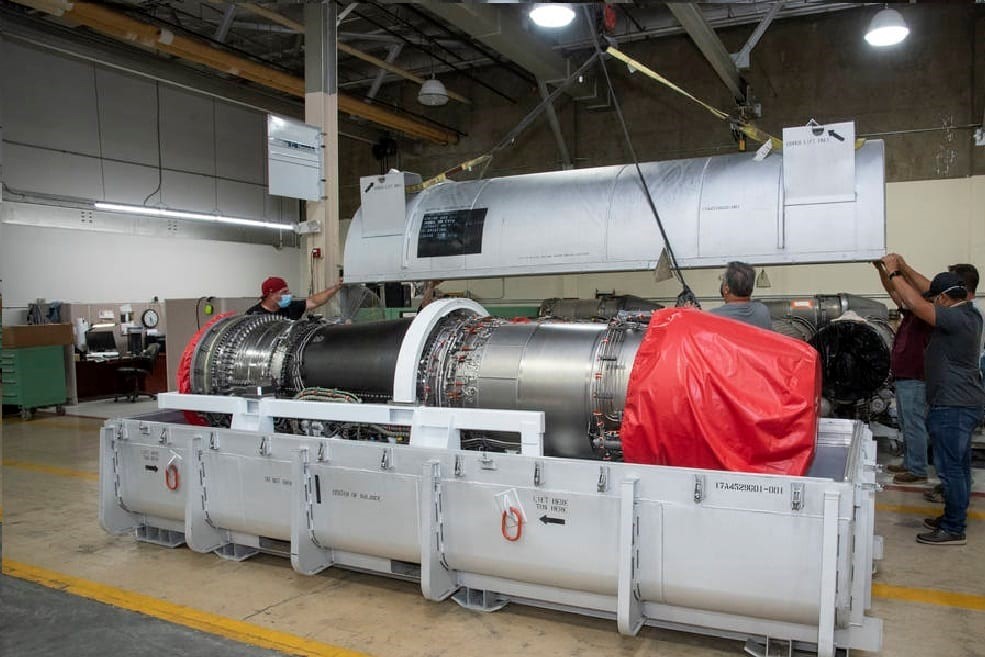 Last week GE Aviation delivered two one-of-a-kind engines known as the F414-GE-100 to NASA. These engines, which are assembled and initially tested at GE Aviation's Riverworks facility in Lynn, Massachusetts, will power NASA's X-59 Quiet Supersonic Technology airplane and support journeys to collect data on public reaction to quieter sonic booms, helping federal and international regulators create new rules that may allow supersonic flight over land.

To date, the engine has undergone more than eight hours of successful operation on a test stand in Massachusetts and will undergo more testing at NASA's Armstrong Flight Research Center on Edwards Air Force Base in California before being moved to Palmdale, CA.
GE Aviation's GE90 surpasses 100 million hours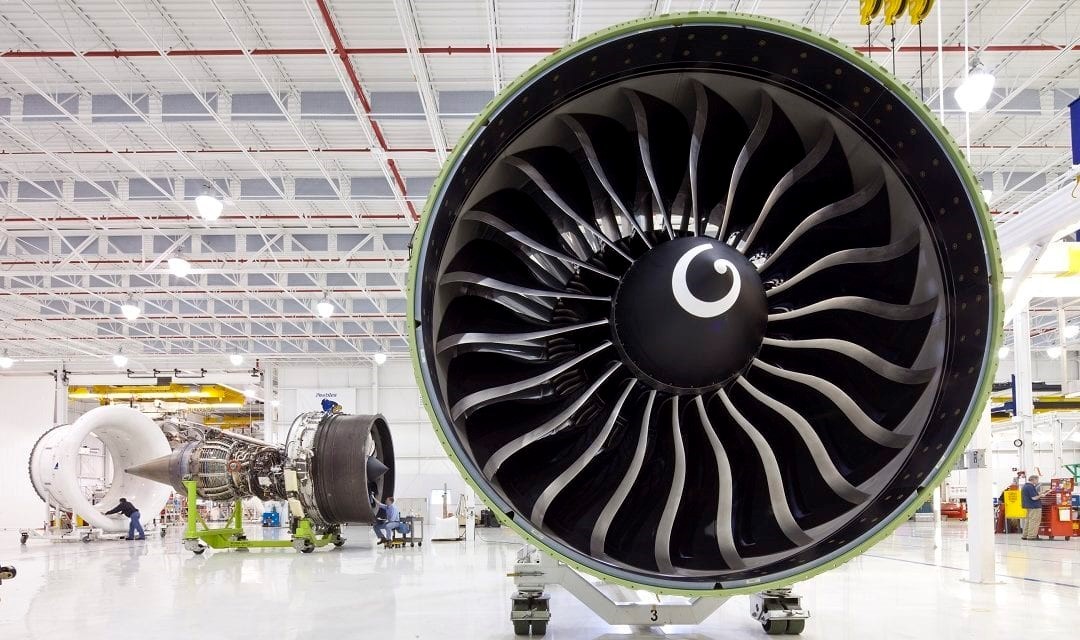 GE Aviation's GE90 engine has surpassed 100 million flight hours, and will mark 25 years in service in November. Since entering service in 1995, GE has delivered more than 2,800 GE90 -94B and upgraded -115B engines to 70 operators around the world. The GE90 engine family powers all Boeing 777 models and is the exclusive powerplant on the 777-300, -200, and 777F, powering more than 1,200 aircraft.

Its architecture and mechanical design have influenced every GE and CFM turbofan over the last 20 years, from the popular GEnx and record-selling CFM LEAP engine, to the Passport for corporate jets and the next generation GE9X engine for the Boeing 777X.

GE Aviation receives order from Kingdom of Morocco

GE Aviation's T700 turboshaft engine has been chosen by the Kingdom of Morocco to power its new Defense fleet of Boeing AH-64E Apache attack helicopters. Morocco will acquire 48 T700—701D engines and two spares as part of a recent contract announcement for 24 Apache helicopters. The T700/CT7 family has surpassed 20,000 units delivered and more than 100 million total flight hours in its lifetime. Morocco is the 17th country to acquire the AH-64 Apache, according to Boeing.

The helicopters and engines will be built and delivered under a contract with the U.S. Army through the U.S. government's Foreign Military Sales process.

GE Capital Aviation Services (GECAS) Cargo adds to its orderbook
GECAS signed an agreement with Boeing to convert 11 737-800 Boeing Converted Freighter options to firm orders, adding nine additional options to the GECAS Cargo orderbook. This agreement brings GECAS' total orderbook for this type of aircraft to 74 (60 firm and 14 options) since the narrowbody conversion program was announced in 2016. The 20 aircraft in this agreement are scheduled for conversion between 2022 and 2024.

To date, Boeing has delivered 23 of the converted 737-800 next-generation freighters to GECAS for its leasing customers. The 737-800BCF freighter also offers operators newer technology, lower fuel consumption and better reliability than standard-body freighters.

GE Healthcare continues to innovate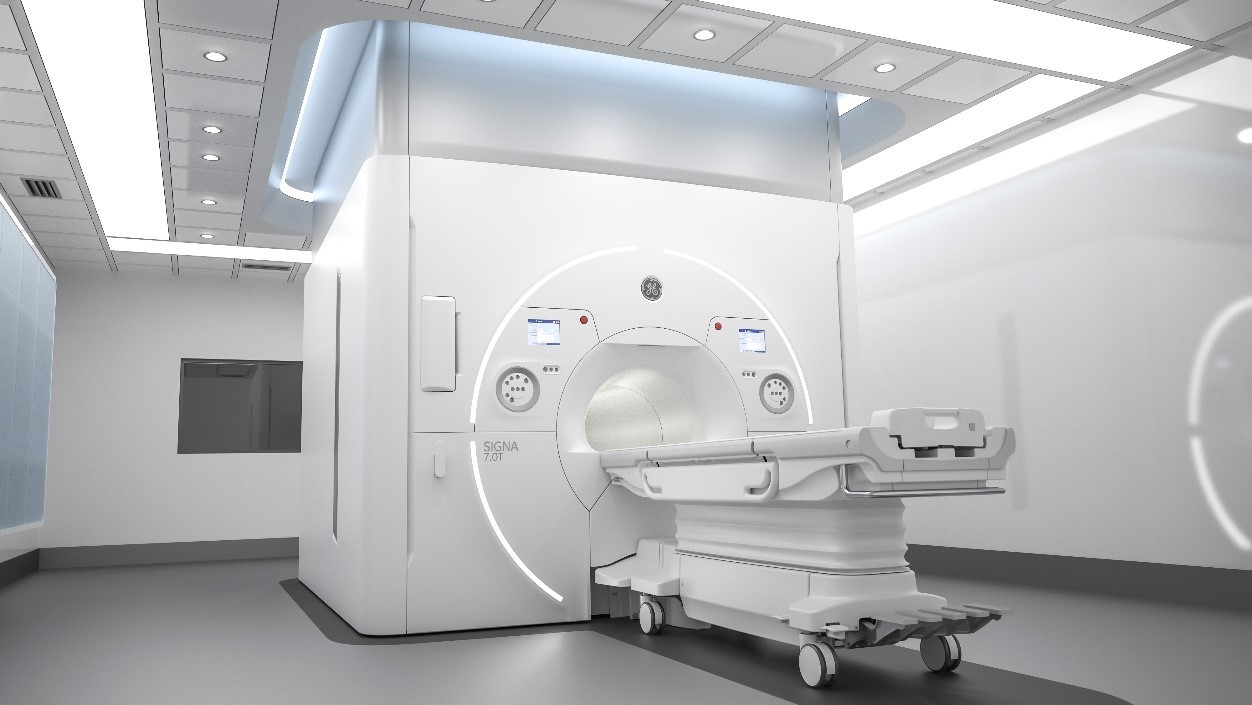 Earlier this month at the International Society for Magnetic Resonance in Medicine virtual meeting, GE Healthcare showcased SIGNA 7.0T, representing GE Healthcare's continued dedication to advancing neurological research and clinical translation with leading institutions around the world. With approximately five times more power that most clinical systems, SIGNA 7.0T leverages the latest SIGNA MR platform and is designed to detect subtle structures that may be significant for clinicians and researchers alike. This new system is designed to be a more powerful tool to image neurodegenerative diseases, such as Alzheimer's disease, as well as extremities; it is pending 510(k) clearance with the U.S. FDA.

GE Healthcare addresses the future of healthcare in a recent webinar

Earlier this month, GE Healthcare and industry leaders discussed how COVID-19 is impacting the future of healthcare during GE's Future of Healthcare virtual event. GE leaders were joined by partners from Adventist Health, Tampa General Hospital, and Intel to discuss how hospitals and the healthcare industry are innovating to address the challenges of COVID-19 today, and how these trends could dramatically change the future of the industry. Read more about the key takeaways from the webinar here and hear from GE Healthcare President and CEO Kieran Murphy on LinkedIn here.

Jeff Terry, CEO of GE Healthcare Clinical Command Centers and John Couris, President and CEO of Tampa General Hospital, participated in one of the panels and spoke on the importance of integrating AI into health systems. Together they addressed potential productivity gains including improving efficiency, enabling collaboration, and improving patient care. Using Tampa General's CareComm, based on GE's Command Center technology from GE, Tampa General has taken out $40 million of inefficiencies in their system and reduced the average hospital stay per patient by a full day. John Couris stated that for Tampa General, "CareComm's not the center of gravity for our artificial intelligence platform; it's the center of gravity for the entire system, and that goes beyond IT. It's truly the center of gravity for what we do."

GE Research uses supercomputer for groundbreaking study on offshore wind power

GE scientists at the GE Research Center in Niskayuna, New York have been authorized by the U.S. Department of Energy to access the Summit supercomputer at Oak Ridge National Laboratory in Tennessee. With system power equivalent to 70 million iPhone 11s, Summit provides scientists with incredible computing power to accelerate new discoveries and advances in energy, AI, human health and other major fields.

The goal of this groundbreaking effort is to use supercomputer-driven simulations to conduct otherwise infeasible research that will lead to improved efficiencies in offshore wind energy production. Using the Summit supercomputer system, the GE team will run simulations to study and inform new ways of controlling and operating offshore turbines to best optimize wind production.

GE Research brings a depth and breadth of technical capabilities that complements expertise in each of the GE businesses. By using its visibility across multiple industry sectors, it is able to find common technology threads that can benefit one or more businesses at GE.
Categories
tags