For important information about our forward-looking statements, please see here.
As we have done several times over the past year, I wanted to take a moment to highlight some of the work being done across GE as each of our businesses continues to innovate and deliver for our customers. Additionally, there are a few updates that the company has shared over the past week that I'd like to call to your attention:



GE CEO Larry Culp will be speaking at the Barclays Industrials Select and Citi Industrials conferences on Wednesday, February 19th at 9:10 AM ET and 1:15 PM ET, respectively.  For more information and links to watch via live webcast, please visit our GE Investor Relations website.


Earlier this week, we announced that Carolina Dybeck Happe will join GE as Senior Vice President and Chief Financial Officer effective on March 1, 2020. As we shared in November, Carolina will be a strong partner as we execute our deleveraging plan and improve our operating results to position GE for sustainable, long-term value creation. I am excited to welcome Carolina to the GE team and introduce her to investors over time.


The GE Board of Directors declared a $0.01 dividend on the outstanding common stock of the Company. The dividend is payable April 27, 2020 to shareowners of record at the close of business on March 9, 2020. The ex-dividend date is March 6, 2020.



Finally, in the spirit of continuous improvement, we would appreciate you taking a moment to provide your feedback on our GE Investor Updates.  We value your opinion, and we want to make sure that you're getting the information about GE that matters to you. Please share your feedback here so we can better serve you in the future -- it will only take a moment.

Steve Winoker
VP Investor Communications


---
GE powered Boeing 777X embarks on its maiden flight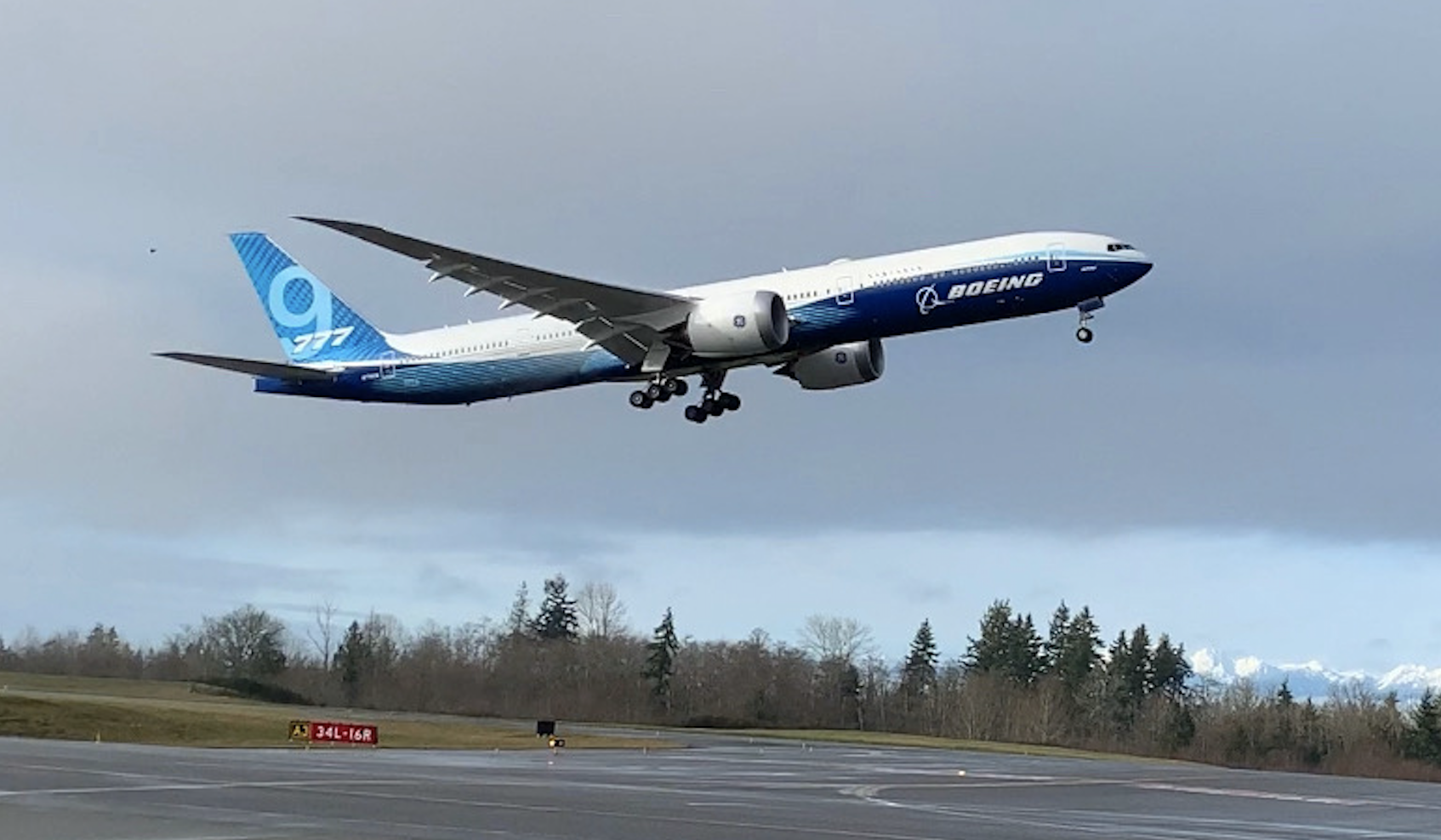 maiden flight. The Boeing 777X took off from Paine Field in Everett, Washington, and flew for nearly four hours before landing at Boeing Field in Seattle. This flight was the culmination of nearly seven years of rigorous design and testing on the GE9X.

The GE9X engine incorporates the latest advanced materials, including lightweight and heat-resistant ceramic matrix composites, and components made by advanced manufacturing technologies like 3D printing. Such new technologies and materials help make the engine 10% more fuel-efficient than its predecessor, the GE90.

President and CEO of Boeing Commercial Airplanes Stan Deal said, "Today's safe first flight of the 777X is a tribute to the years of hard work and dedication from our teammates, our suppliers and our community partners in Washington state and across the globe."


---


GE Aviation customer Japan Airlines signs a GEnx service agreement
Japan Airlines (JAL) signed a nine-year TrueChoiceTM Flight Hour Agreement that covers the airline's GEnx-1B engines on its Boeing 787 international fleet. The TrueChoice suite of engine maintenance offerings incorporates an array of GE capabilities and customization across an engine's lifecycle.  This agreement is valued at $1.3 billion over the life of the contract and continues the long-standing relationship between JAL and GE that began with the CF6 engine.


---


CFM International signs a Rate Per Flight Hour agreement with Jazeera Airways

Jazeera Airways signed a long-term Rate Per Flight Hour (RPFH)agreement with CFM International, a 50/50 joint company between GE and Safran Aircraft Engines, to support the LEAP-1A engines that power the airline's fleet of 20 Airbus A320neo aircraft. Under this agreement, CFM Services guarantees maintenance costs for Jazeera's LEAP-1A engines on a dollar per engine-flight-hour basis. The agreement, which is valued at approximately $1.3 billion U.S. at list price, also covers five spare engines.

"The LEAP engine is a real asset to our daily operations in harsh environments and we look forward to introducing more of these engines in the coming months. We have been really happy with the reliability and the best-in-class support provided by CFM over the years, so we are delighted to expand our relationship through this new agreement," said CEO of Jazeera Airways Rohit Ramachandran.


---


GE Renewable Energy announces new Cypress order and Haliade-X milestone

GE Renewable Energy has been selected by OX2 as the supplier for the 132 MW Metsälamminkangas wind farm, in Finland. The project, which will use 24 of GE's Cypress wind turbines, represents GE's first Cypress-equipped wind farm in Finland.

The Cypress onshore wind platform enables significant Annual Energy Production (AEP) improvements, improved logistics and siting potential, and ultimately more value for customers. The two-piece blade design enables blades to be manufactured at even longer lengths and installed in locations that were previously inaccessible.

Separately, the Haliade-X 12 MW offshore wind prototype in the Port of Rotterdam has just set a new world record by being the first ever wind turbine to generate 288 MWh of electricity continuously over the course of 24 hours. In the next 5 years, the Haliade-X prototype will undergo a series of tests to validate the turbine's power curve, loads, grid performance & reliability. In addition, the tests will allow GE to obtain a Type Certificate by mid-year, keeping us on track to commercialize the turbine by 2021.


---
GE Gas Power continues to support power infrastructure in Africa
to provide gas turbine technology and 20-years of service for the Azito phase IV power plant, located in the Yopougon district of Abidjan in Côte d'Ivoire. The extension of the power plant will generate 253 additional megawatts (MW) that will play a significant role in supporting the country's energy plan. Since 1999, GE has provided maintenance services at Azito power plant, with the first combined cycle power plant connected to the grid in 2015.

Luc Aye, Managing Director at Azito Energie S.A. said, "We have a long-standing relationship with GE and are thrilled that the Azito phase IV power plant, will also be one of the most efficient power plants in the region and will serve as a model for the development of similar power projects in Africa."


---
GE Steam Power to provide efficient and reliable steam power technology in Japan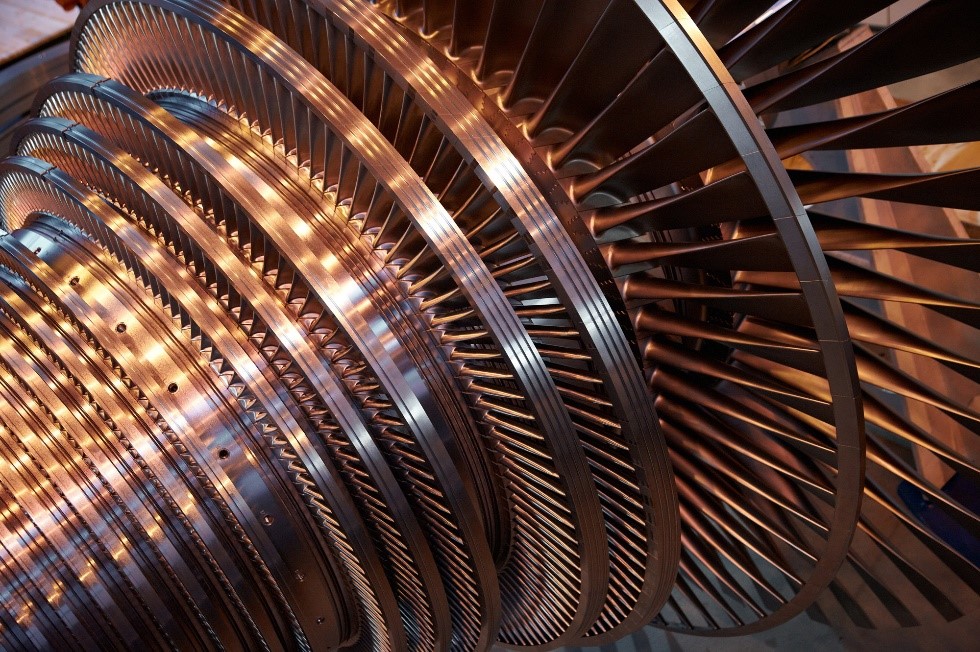 high efficiency Kamisu Biomass Power Generation plant in Japan. GE Steam power has been selected to design, manufacture, and supply all core components of the power block for the project through an integrated power package including the steam turbine generator as well as the boiler with its air quality control systems. The Kamisu Biomass Power Generation Plant will use 100 percent biomass fuel comprised of palm kernel shells and wood pellets to generate 50 megawatts (MW) of reliable and dependable power to the national grid.

Top Image: The Cypress turbine's tower and rotor diameter make it comparable in height to a New York skyscraper, a design that will increase the turbine's annual energy production by an estimated 50 percent compared to GE's 3-megawatt platform technology.
Categories
tags