GE signed four deals with Indonesia for a variety of critical energy and transport projects, the company said today. GE said the estimated combined value of the transactions exceeded $1 billion.
Three of the agreements will significantly boost power-generation capacity in Southeast Asia's biggest economy. The fourth accord provides maintenance for locomotives.

One of the energy projects includes a fleet of truck-mounted "mobile power plants" capable of generating 500 megawatts of fast power, the equivalent needed to supply about 4 million Indonesian homes. GE also signed an agreement to provide maintenance for 50 diesel-electric locomotives in Indonesia's rail fleet.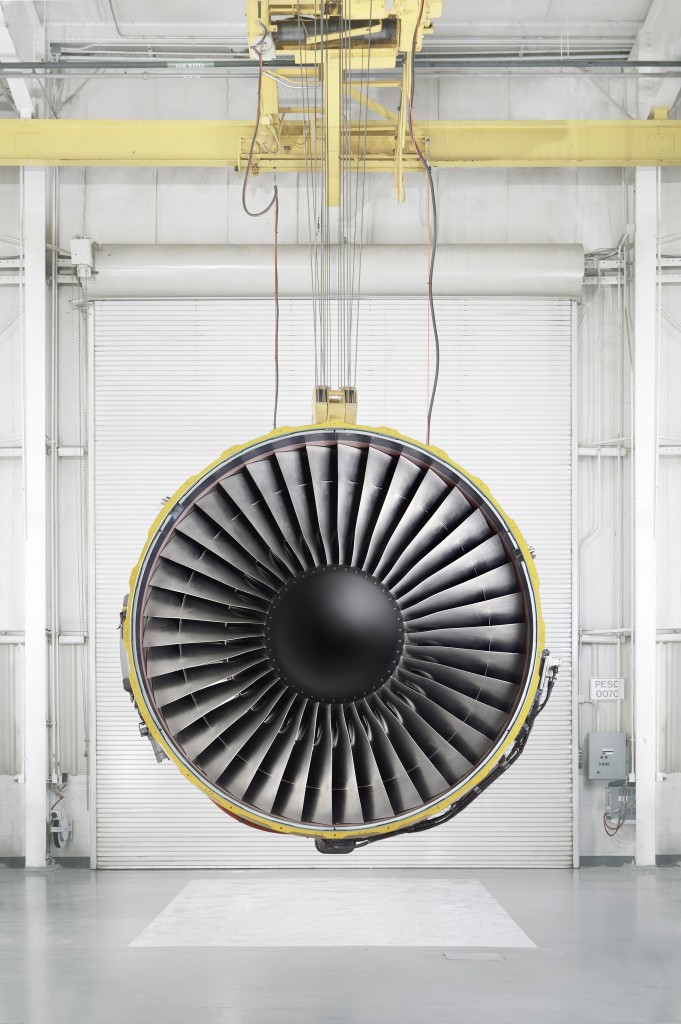 Top and above: GE's aeroderivative turbines are based on the company's jet engine technology like the CF6 engine, which powers many Boeing 747 planes, including Air Force One. But GE Aviation had gotten its start because of GE Power & Water turbine insights. Such knowledge transfer is the idea behind the "GE Store." Image credit: GE Aviation

GE said the deals involving the power generation and transportation businesses were a key example of the "GE Store," using its deep portfolio to help a country solve infrastructure needs spanning multiple industries.

The transactions come on the eve Indonesian President Joko Widodo's meeting with U.S. President Barack Obama. The visit is part of an effort to foster closer commercial ties between the two countries.

The Indonesian president is making his first U.S. visit since assuming office a year ago. He also plans to meet with Silicon Valley business executives.

Widodo is seeking to accelerate economic growth in the world's fourth most populous nation by investing in infrastructure and boosting trade. The President's goals include increasing power generation capacity by 35 gigawatts (GW) by 2019.

With more than 17,000 islands, Indonesia requires smaller and more localized power generation. Every 1 percent rise in economic output in Indonesia increases energy demand by 1.8 percent— a factor that Widodo and his predecessors in Jakarta have struggled to overcome in recent years. As a result, locals businesses have had to grapple with a growing number of blackouts.

The 35-GW increase that Widodo is seeking represents a massive 70 percent increase to Indonesia's existing 50-GW power capacity.

GE technology already generates more than 20 percent of Indonesia's electricity, with more than 8GW of the country's electricity produced by GE's gas turbines. The three energy deals that GE signed today will eventually boost capacity by an estimated 3GW.

One of the transactions includes PT PLN Batam, a unit of state-owned power company PT Perusahaan Listrik Negara (PT PLN). The company expects to purchase 20 of GE's TM2500 mobile gas turbine generator sets — known as GE's mobile power plant.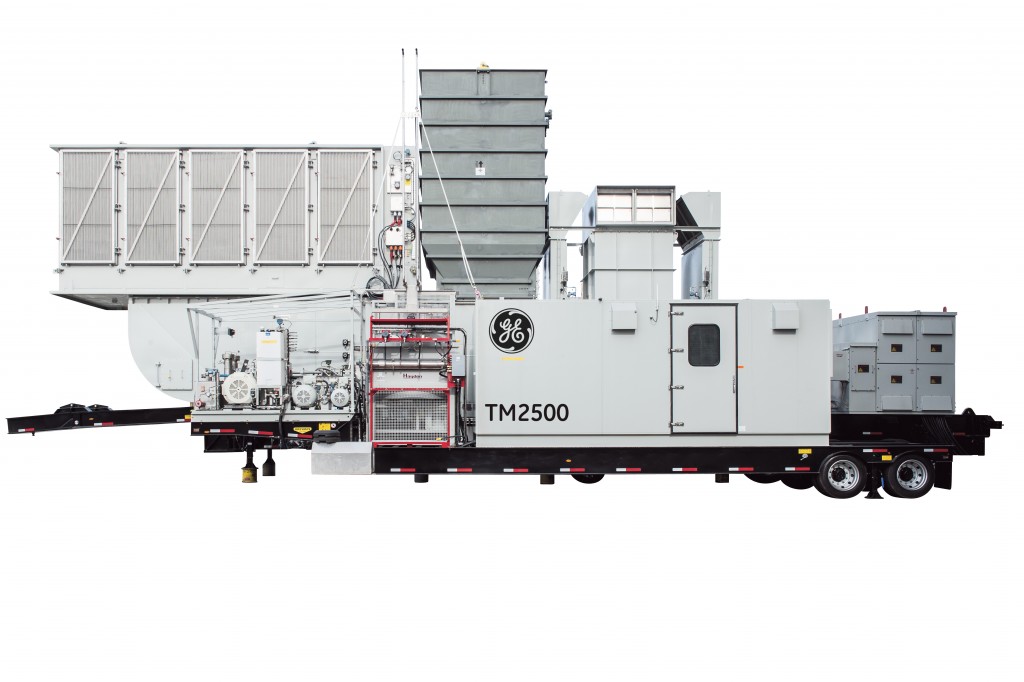 GE "power plant on wheels" fits inside a large transport plane. It can start producing electricity within days. Image credit: GE Power & Water

The turbines, which are truck-mounted and mobile, are especially helpful in areas where there are large spikes in power demand caused by a population boom, a rapidly growing economy or a seasonal influx of tourists.

The heart of the TM2500 includes GE's aeroderivative gas turbine. It's essentially a ground-based version of GE's popular CF6 jet engine – the same engine powering President Obama's Air Force One – and another example of technology transfer through the GE store.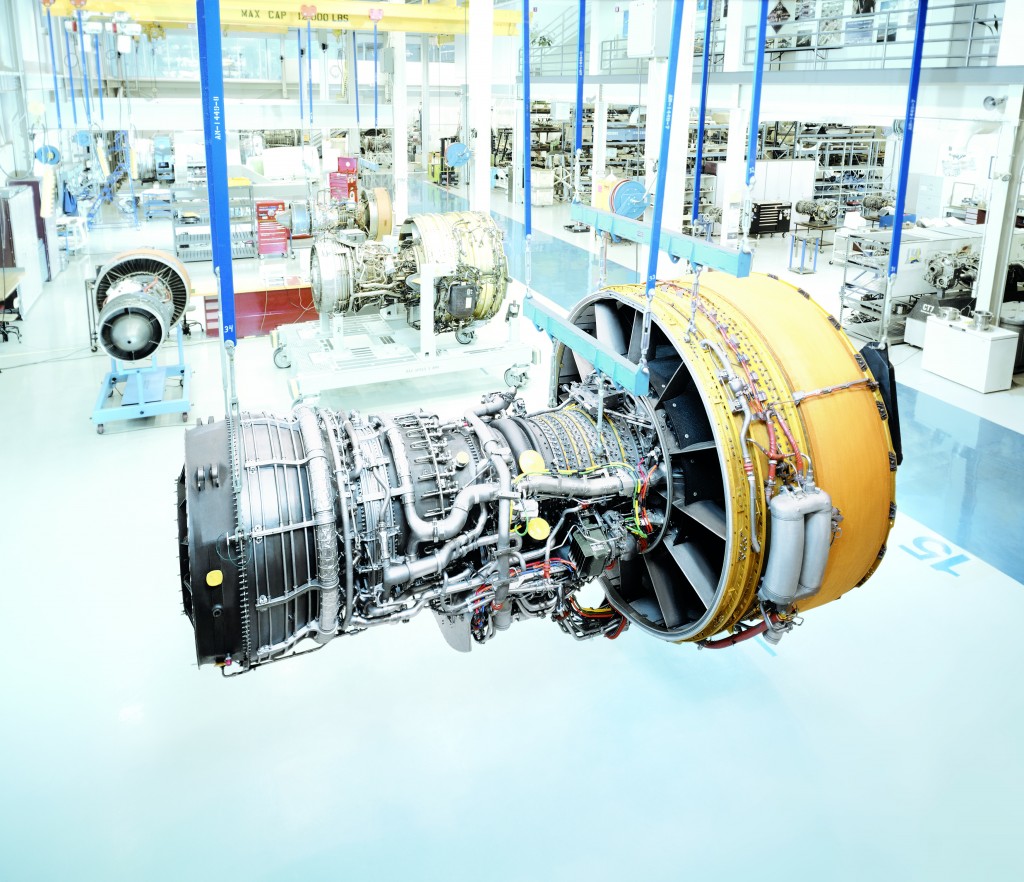 A CF6 jet engine inside a service center. Image credit: GE Aviation

The TM2500s have been a leading technology for fast and emergency power applications in the past 15 years, with more than 200 units delivered globally.

The units, which have 50 percent less emissions than comparable diesel equipment, add flexibility to Indonesia's power needs. They take just 11 days from arriving on a truck to being operational, and can achieve full power in as little as 10 minutes.

Each TM2500 generator set can produce more than 25 megawatts of power output in the hot and humid Indonesian climate. With most Indonesian homes using only modest amounts of electricity, the 20 new units can provide the equivalent power needed to supply about 4 million Indonesian dwellings.

GE is already installing four TM2500 sets on the island of Sulawesi, in Gorontalo province, which will quickly generate 100 megawatts (MW), equivalent power needed to supply approximately 800,000 Indonesian homes.

To meet rising electricity demand of 9 percent annually over the next four years, Indonesia is taking on about 210 power plant projects — an $88 billion investment. Jakarta forecasts that the increased power capacity will raise annual economic growth more than 6.5 percent. GE also signed two joint cooperation agreements to evaluate developing and investing in power projects using combined cycle technology. The first agreement is with PT PLN subsidiary PT Indonesia Power for a minimum power target of 500MW. The second deal is with independent power producer PT Cikarang Listrindo for a minimum target of 1,000MW.

"We are pleased to play a role in developing Indonesia's infrastructure by providing technology and capabilities to our customers who will bring much-needed power and transportation services to the Indonesian people," says GE Vice Chairman John Rice. "The current government's vision and more recent plans to accelerate spending on infrastructure have given us the confidence to make this commitment."
Categories
tags