Kelli Gills knew she wanted to be a doctor from the time she was a little girl. She remembers demanding that her mother let her "check her heart" and ultimately convincing her mom to buy her the game Operation. It wasn't just the thrill of beating the buzzer set off by any wrong move that attracted her to the game — it was the sense of helping.
This past summer Gills, 24, had a chance to help real people by working in a community health center in Boston's Dorchester neighborhood on the south side of the city. A second-year medical student at Morehouse School of Medicine in Atlanta, Gills, who is African American, is one of 20 minority "GE Fellows" helping to improve health care and fight the opioid epidemic on a very local scale in Boston, GE's new home. The program is part of the company's $50 million commitment to the city.

GE moved its corporate headquarters from Connecticut to Boston one year ago. Over the past 12 months, GE Foundation — the company's philanthropic arm — has launched several programs that give back to the community.

For example, the GE Foundation has made a $25 million commitment to improving STEM education — focusing on science, technology, engineering and math — in Boston Public Schools. GE's Brilliant Career Lab initiative brought a mobile lab featuring 3D printers, a laser cutter and other advanced manufacturing tools to local schools so students can take these technologies of tomorrow for a spin. The company also is partnering with Boston-area Massachusetts Institute of Technology on its Energy Initiative to come up with new clean energy solutions such as solar energy storage, and with Northeastern University to co-develop an advanced manufacturing degree to equip more Americans with the skills required in the 21st century.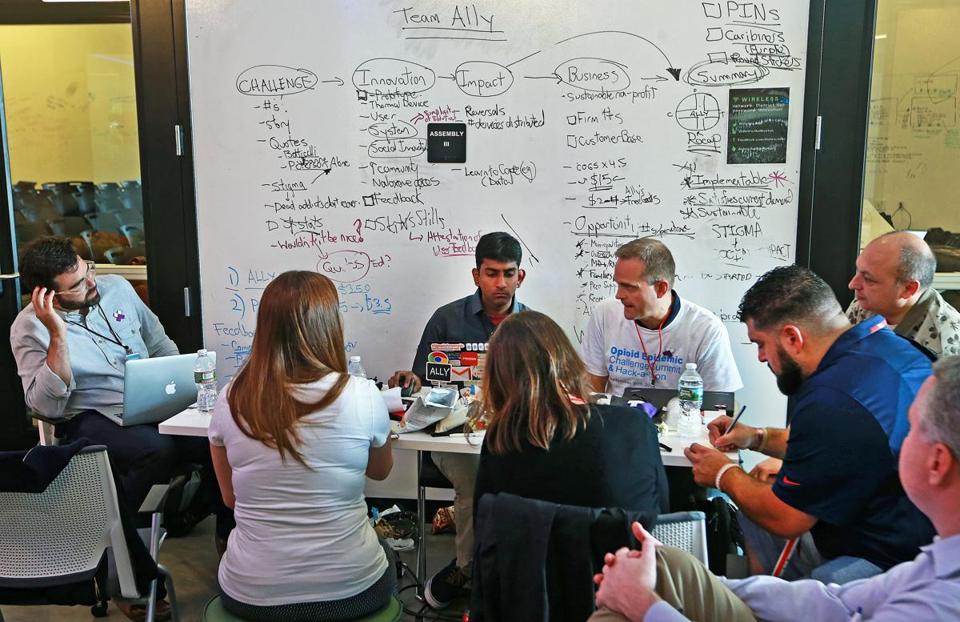 tags