Striking out on one's own while working as a team may seem like contradictory ideas, but GE HealthCare President and CEO Peter Arduini made it clear that both themes will guide the company's future after it spins out of parent company GE early next year. The occasion for his remarks was GE HealthCare's Investor Day at Nasdaq in New York City. This event was the chance for leadership to preview the medical technology company's strategy of building on its powerful Imaging, Ultrasound, Patient Care Solutions, and Pharmaceutical Diagnostics businesses and doubling down on digital solutions, powered by Edison, to enable precision care for patients around the world.
"Today we will outline our strategy for value creation as a more agile, profitable, and fast-growing business, further enabled by our transition to a standalone public company," Arduini said. "Our goal is to advance the future of healthcare as a global leader in delivering personalized care across the patient journey as we continue to deliver solutions that improve outcomes for patients and increase productivity for customers."
GE HealthCare has ambitions to reimagine how care is delivered, bringing more value to clinicians and patients while offering shareholders an attractive long-term growth opportunity. Arduini and senior leaders offered a vision of a leading technology, digital, and services company that has the scale but is also nimble enough to grab opportunities in fast-growing segments of the healthcare market based on a strong, diverse culture and a dynamic leadership team.
The spinoff is the first of three that will see GE, the company that commercialized the lightbulb, X-rays, and magnetic resonance imaging (MRI), split into separate entities that focus on the critical global needs of precision care, the energy transition, and the future of flight. GE CEO Larry Culp has said the move will create more focused organizations that will create long-term shareholder value.
GE Chairman and CEO and GE Aerospace CEO H. Lawrence Culp Jr. said, "Today is a milestone moment for GE HealthCare as Peter and his team share their vision for this exceptional franchise. In this next chapter as a standalone company, GE HealthCare will be even better positioned to advance its mission of precision care, while driving growth and margin expansion. I am extremely proud of the team and remain confident that GE HealthCare will continue to deliver innovative products and solutions for billions of people worldwide."
Earlier this year, GE HealthCare selected a diverse and accomplished Board of Directors for the standalone company, and in September it declared its purpose: "To create a world where healthcare has no limits." The company already helps clinicians serve more than a billion patients a year and has more than four million pieces of equipment installed around the globe, with a focus on AI-enabled medical imaging like computed tomography (CT), ultrasound, MRI, and software that securely analyzes patient data to help clinicians speed up and improve care, as well as contrast agents used to help doctors peer inside the human body.
During the Investor Day presentation, Arduini and leaders of GE HealthCare's businesses laid out a plan to use its Edison digital platform to harness and connect massive amounts of data from across a healthcare provider's digital ecosystem. Edison provides easy access to workflow, analytics, and clinical apps so clinicians can have actionable insights at their fingertips to help better serve their patients, and increasing value that can be created for shareholders of the standalone organization.
GE HealthCare will begin trading on the Nasdaq market under the ticker GEHC starting January 4, 2023.
GE HealthCare's future, said Arduini, lies in improving the safe, secure use of the enormous amount of data that hospital systems and clinical networks generate. It's called precision care, and it can help hospitals and clinicians better manage patient care and outcomes by tailoring diagnosis and treatment to individuals based on their genetics, medical histories, and lifestyles.
"By harnessing data and leveraging artificial intelligence, we can help our customers deliver precision care — an approach to healthcare that puts the patient at the center of their treatment," Arduini said during the presentation.
For example, last year GE HealthCare acquired a company that developed technology to enable the creation of hypersensitive X-ray detectors using "Deep Silicon"* that may be able to substantially boost the details that CT machines, a mainstay of GE's Imaging business, can see inside the human body. By combining the new technology with GE HealthCare's CT business, doctors may be able to inspect tumors and lesions in a way they haven't before.
Acquisitions are just part of Arduini's strategy, though. GE HealthCare is already seeing the benefits of doubling down on research and development, with more than 35% of equipment orders last year for products introduced in the previous 12 months, he said. Being a standalone business will allow GE HealthCare even more flexibility to decide how and when to invest or acquire to expand the portfolio of devices, equipment, and services it offers.
One example offered by Jan Makela, president and CEO of GE HealthCare's Imaging business, is AIR Recon DL, an MRI deep-learning-based solution that can scan in half the time of a conventional scan while also improving image quality. Makela added that GE HealthCare is poised to capture rising demand for CT scans and that the Deep Silicon technology has the potential to significantly impact oncology, cardiology, neurology, and other areas where CT is used.
Closing out the presentation, CEO Arduini said, "We have a significant value creation opportunity in front of us, one we are confident we can deliver on. I'm excited for this next chapter of growth for GE HealthCare."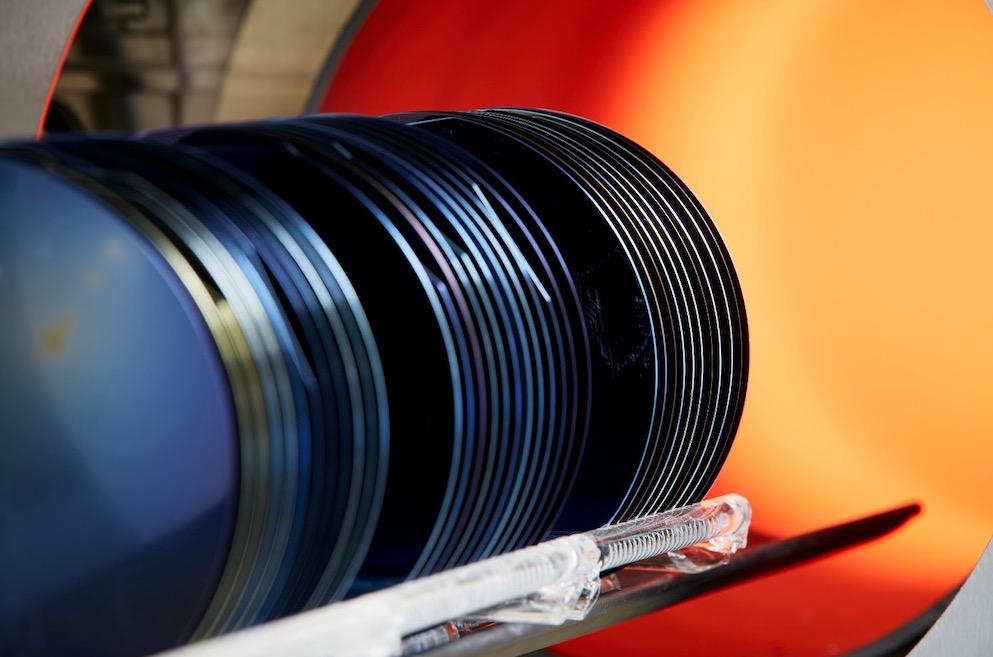 Categories
tags