Comic books were as popular with kids and teens in the 1950s as Instagram, Snapchat and social media are today. Although many parents couldn't stand them, the team inside GE's communications department was intrigued. They saw a powerful tool for engaging teenagers and getting them hooked on science.
"In the public relations field, although were all aware of the adult fear that comic books were producing a crop of juvenile delinquents, we couldn't escape the conclusion that the medium had attractive possibilities for mass communications," said a 1953 story published in General Electric Review, an in-house GE newspaper.

GE hired renowned comics artists, including George "Inky" Roussos of Batman fame, to draw a series of books called Adventures in Science. The series covered everything from space travel to electricity, and the company is now taking its heroes out of retirement. It partnered with the storytelling app Wattpad and asked its resident writers to create short fiction based on the ideas featured in six books with titles ranging from Adventures into the Future to Inside the Atom.

"The genre of science fiction creates a vast sense of wonder and magic," said Sam Olstein, director of global digital innovation at GE. "It makes the impossible possible through innovation and scientific advancement. GE embodies many of those characteristics in our DNA, the magic and wonder of our impact on the world."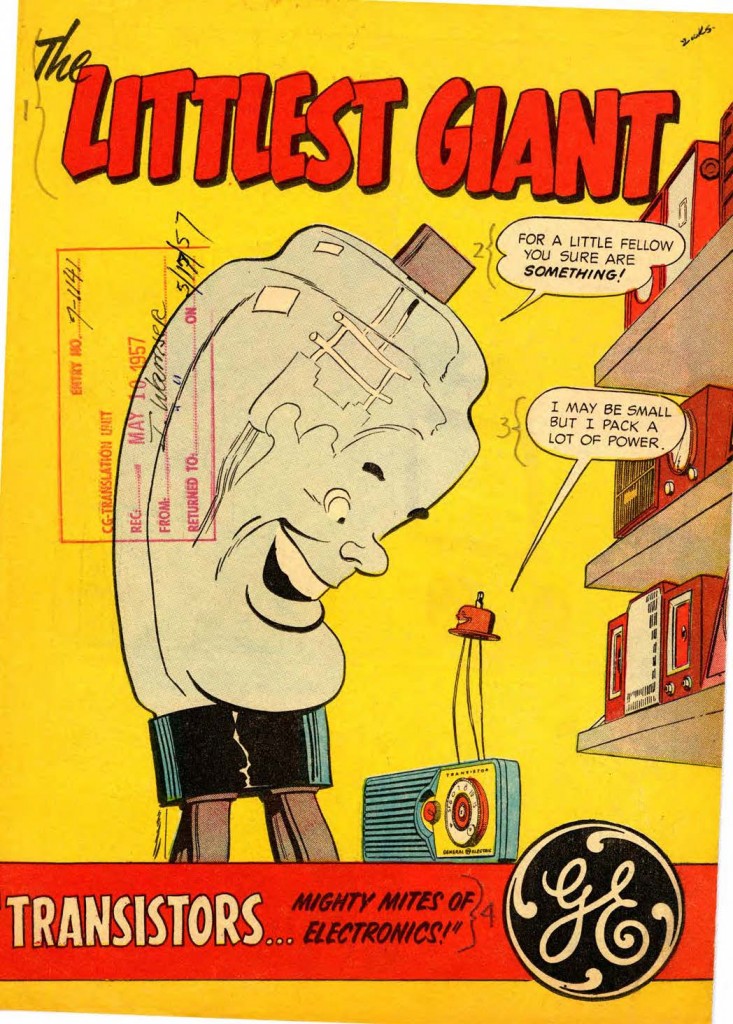 Image credits: All images come from the archives of the Schenectady Museum of Innovation and Science

The new series is live now. "Wattpad layers mobile and social elements on top of traditional storytelling to offer an entertainment experience," said Aron Levitz, Wattpad's head of business development. "That is what we do best." Rob May, one of the Wattpad writers, said the GE comics "were a springboard to a whole world of potential story ideas. I researched past and future technologies, and the more I researched, the more ideas I had," he said.

Back in the 50s, GE was soon printing comics "on mammoth presses of newsprint stock in quantities of 500,000 to 3,000,000." But this being GE, there was a strict approval process in place. According to the Review, the "drawings were shown to several vice presidents and managers" before publication.

Wrote the Review: "The results of these previews were indeed stimulating because the eight members of management who saw the colorful boards had so much fun looking, reading, and commenting that they not only gave their final approval to the project, but also suggested many themes for future series."

GE Reports will publish all of the six original comics in full, one per week for the rest of the year, starting with Our Place in Space. You can also find them on issuu.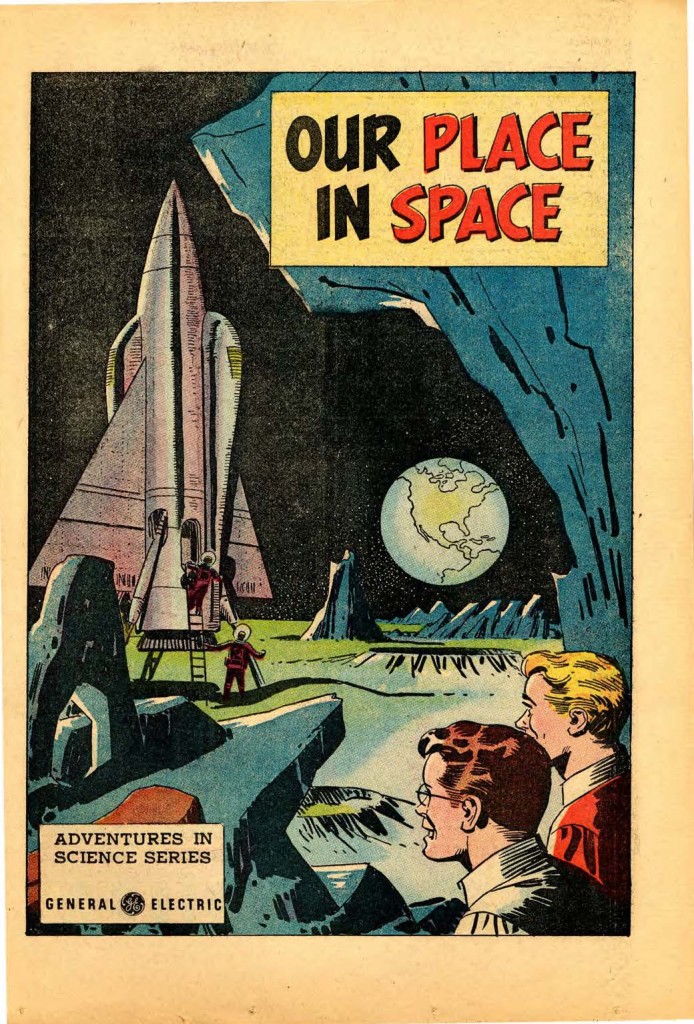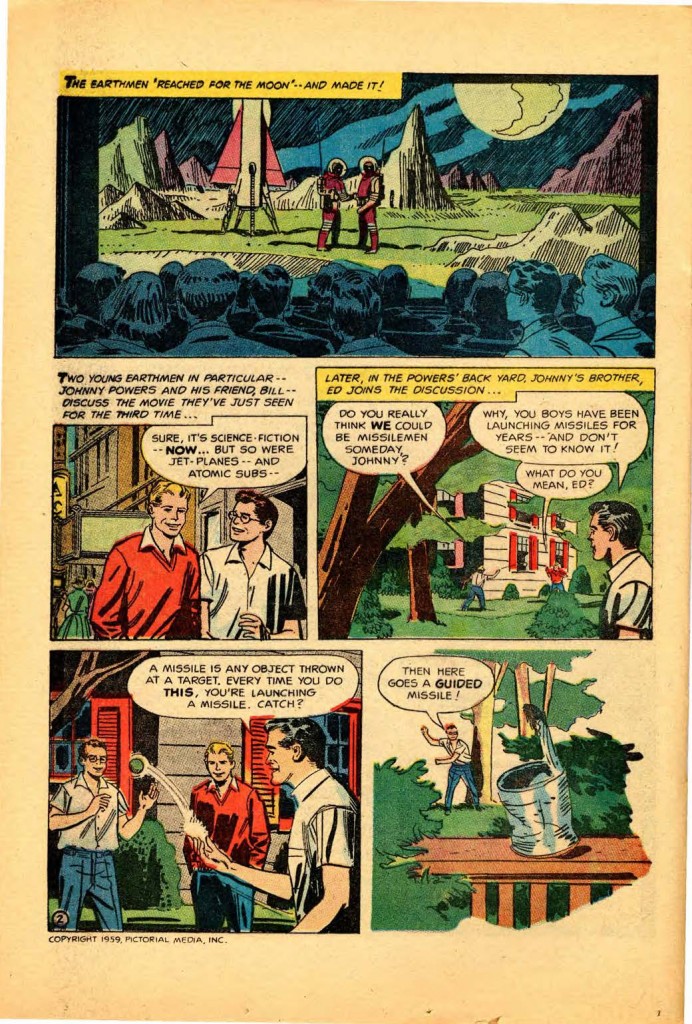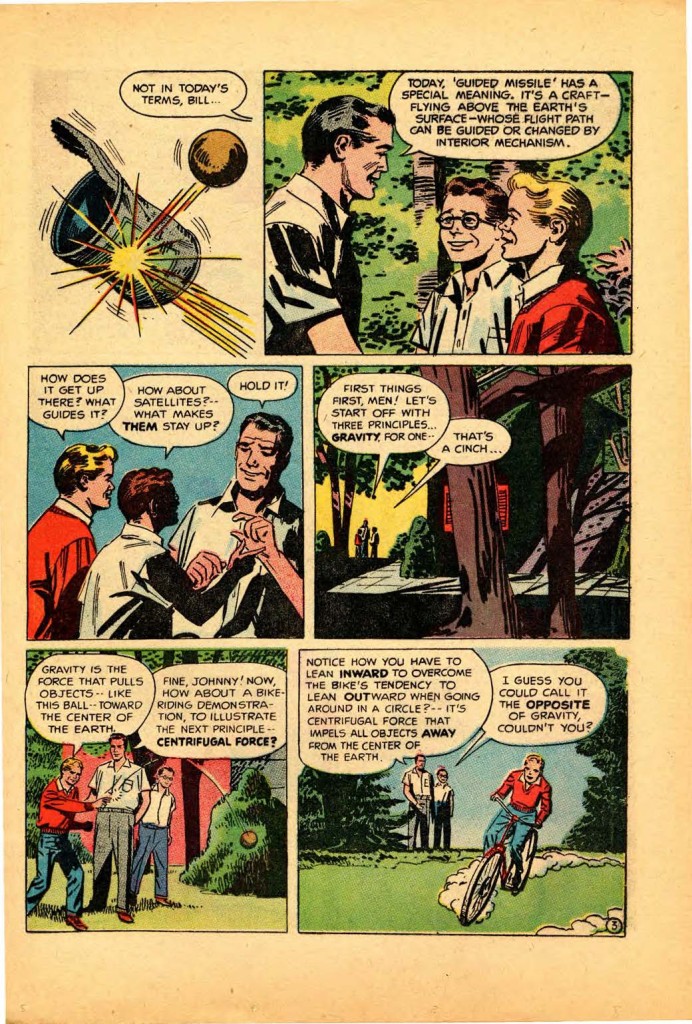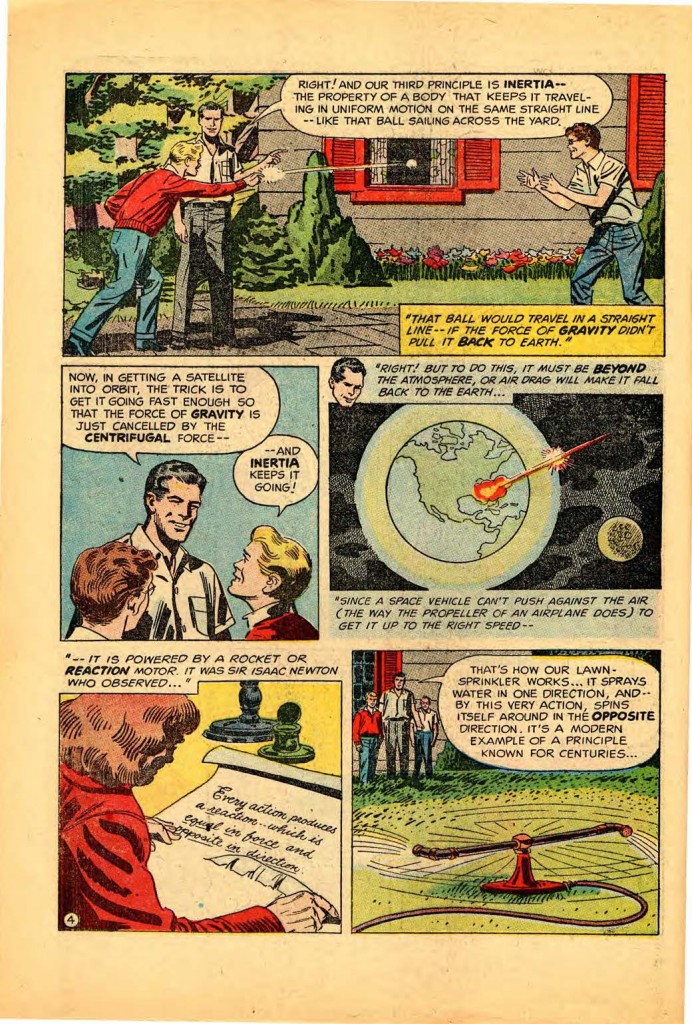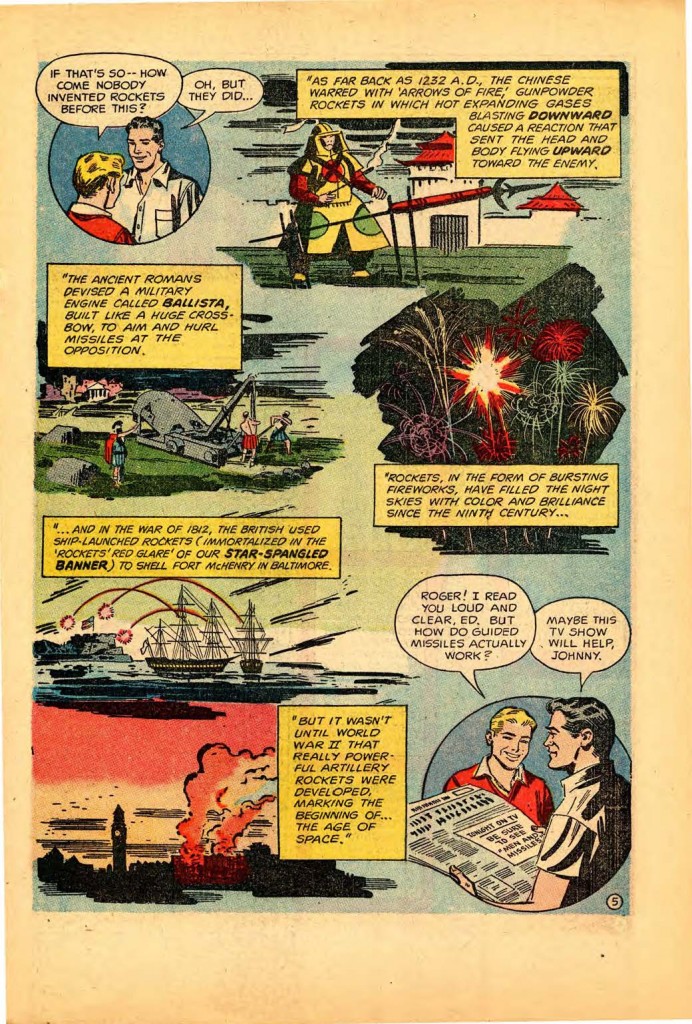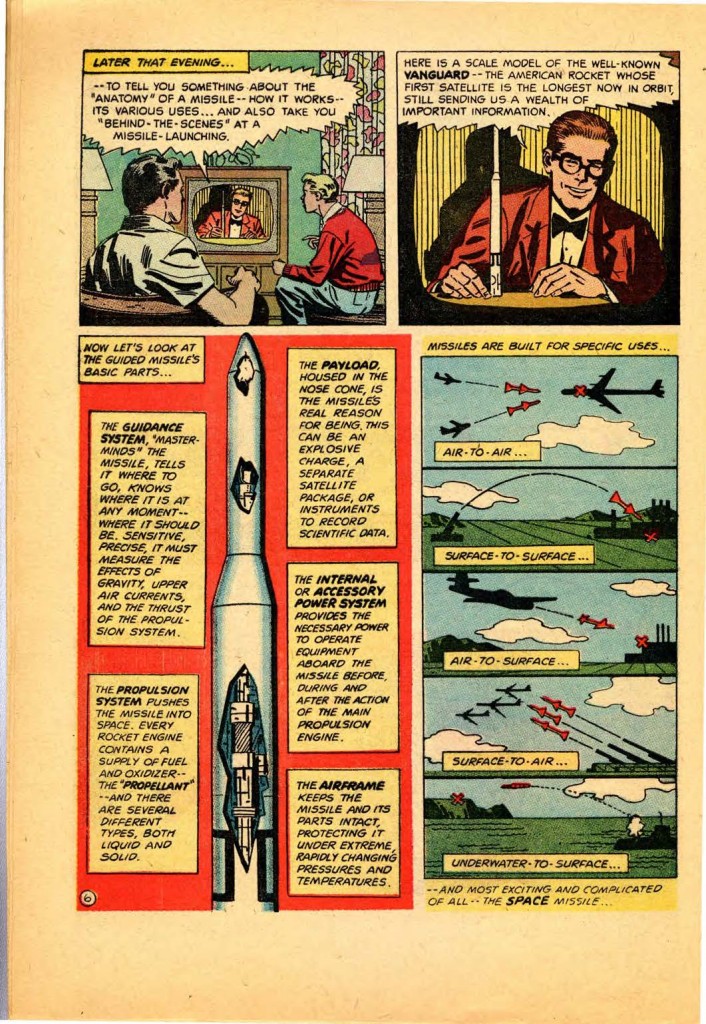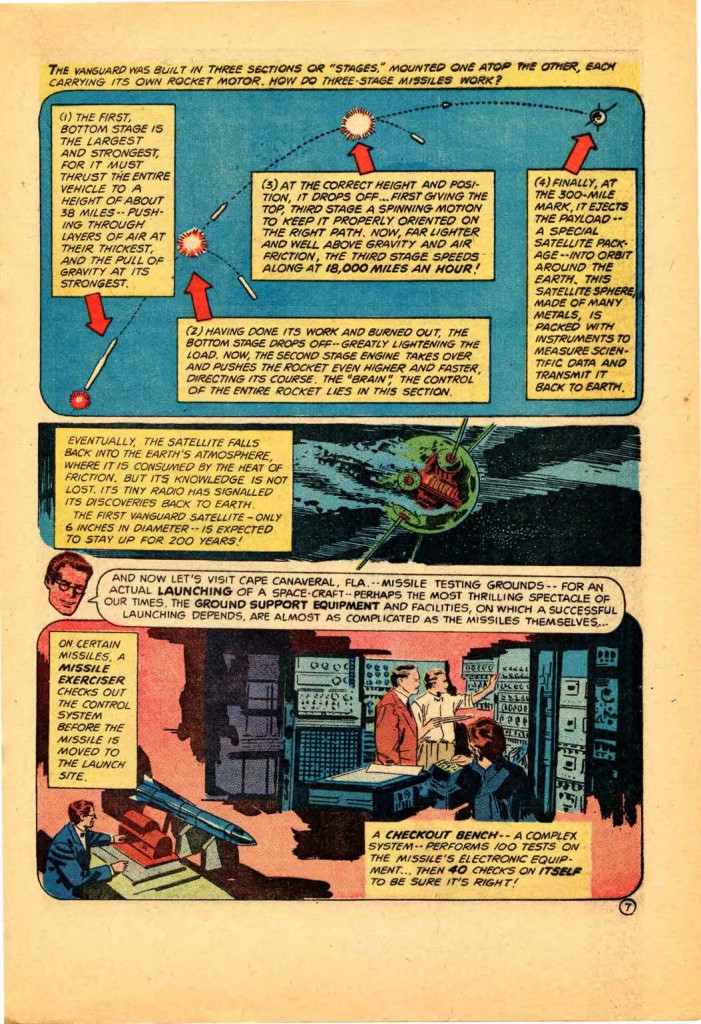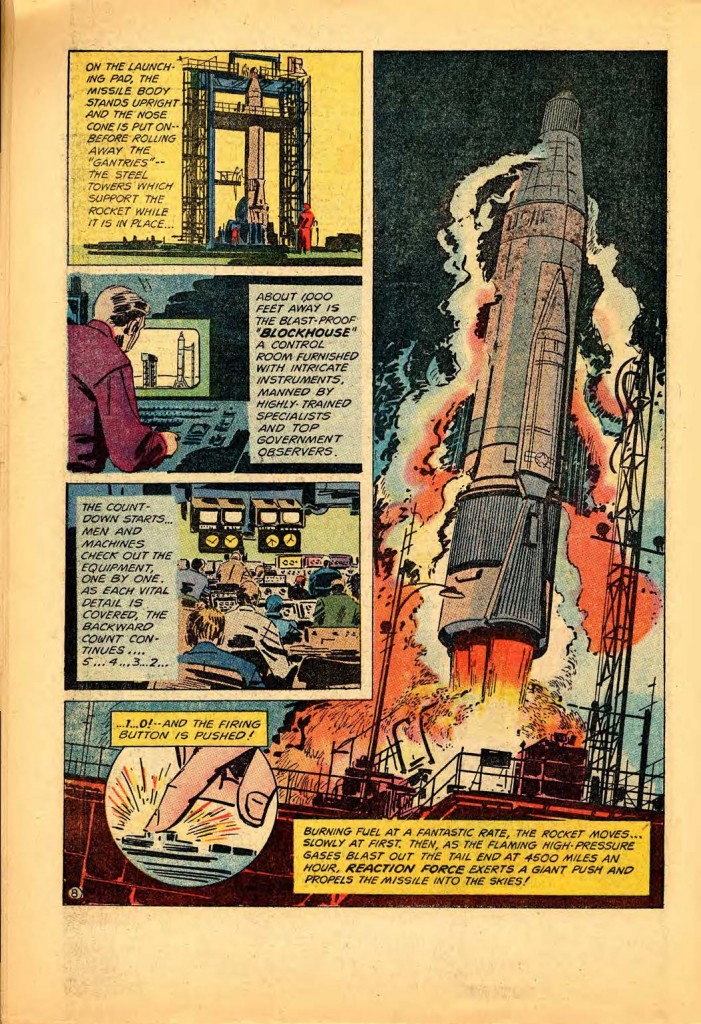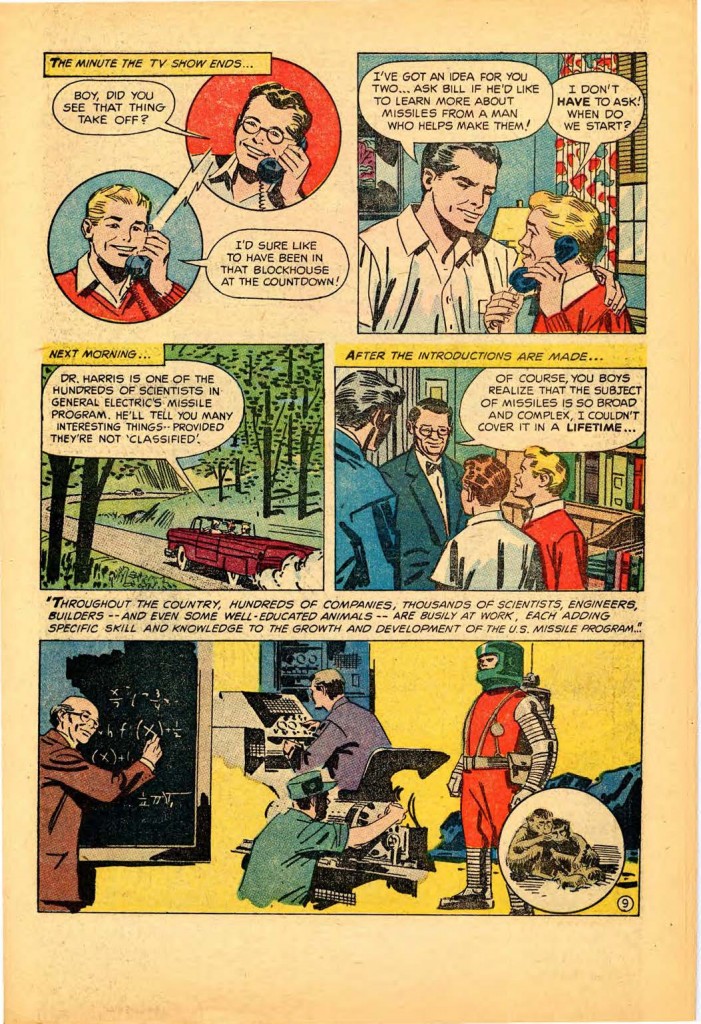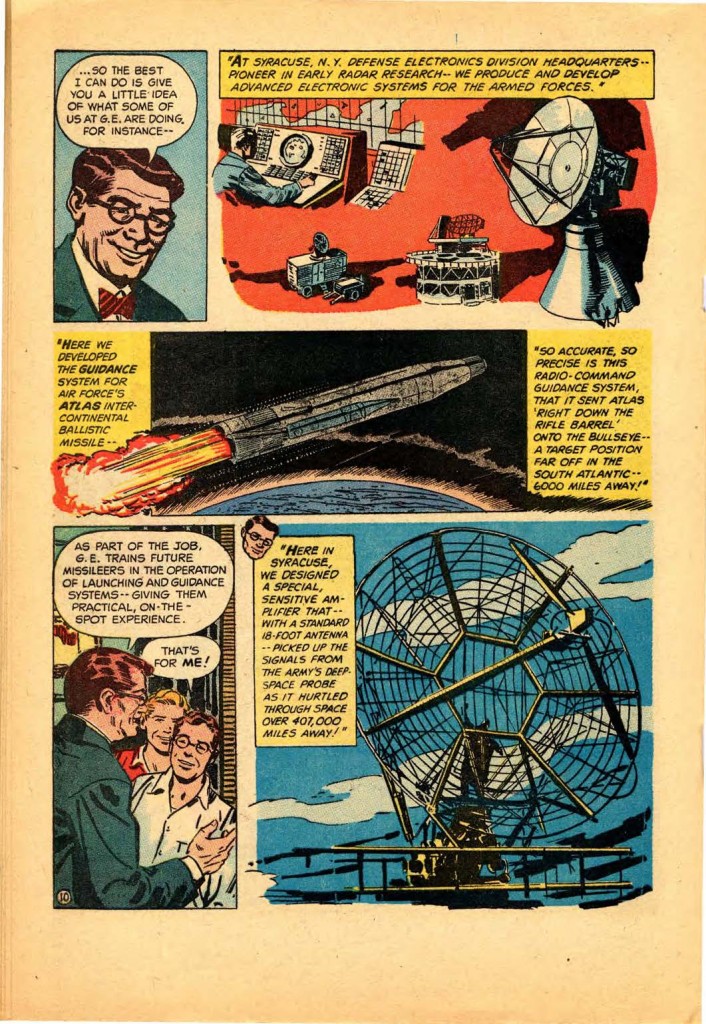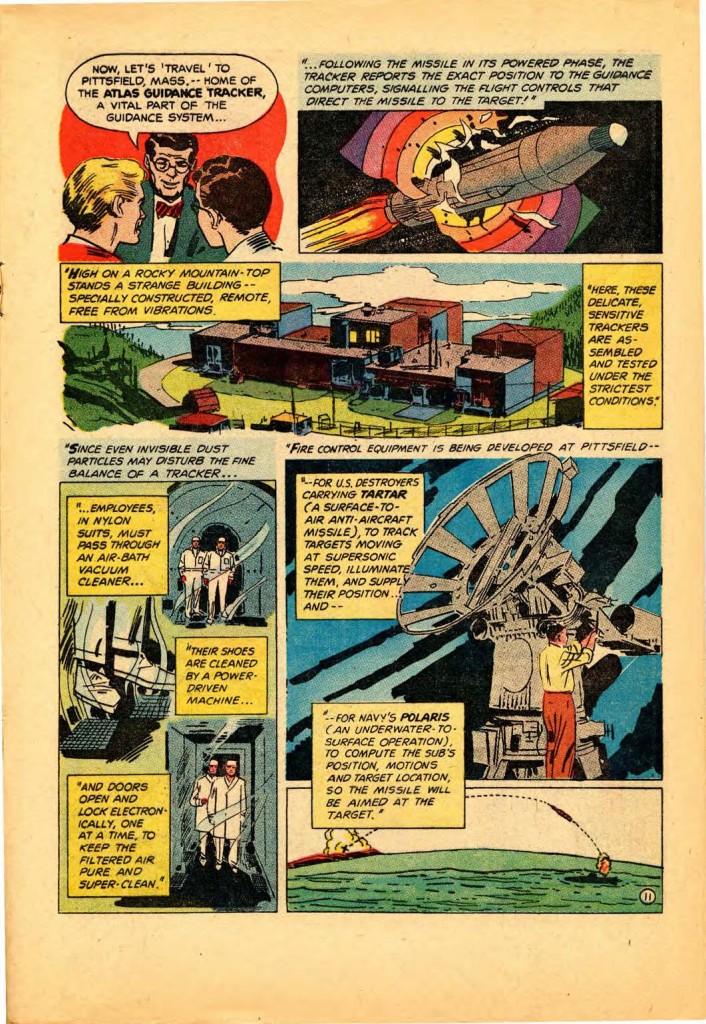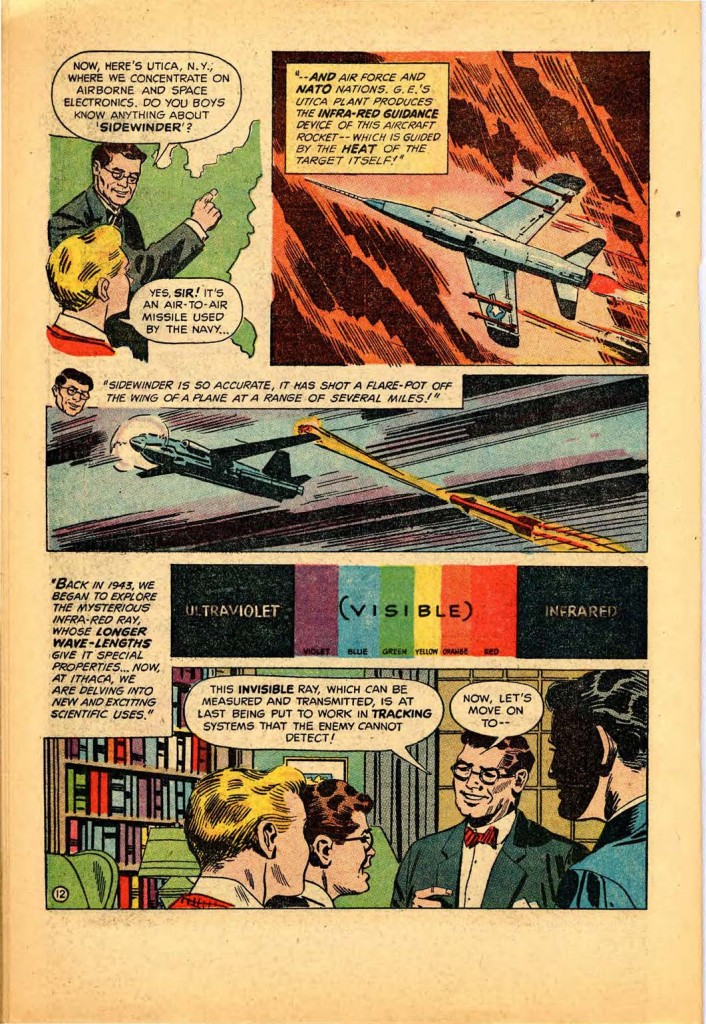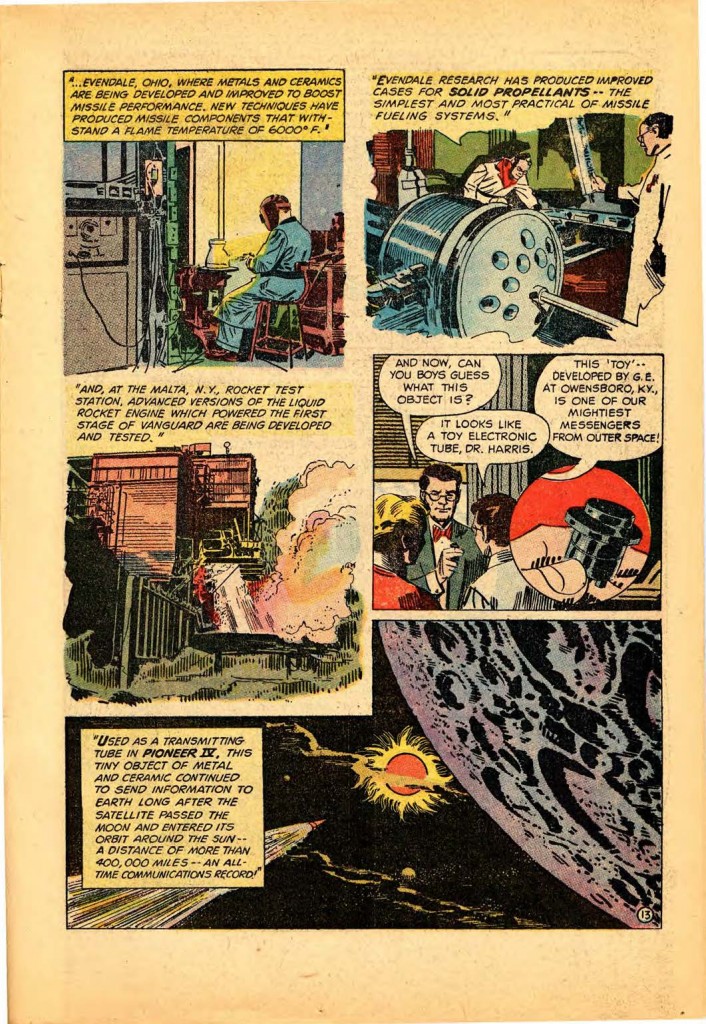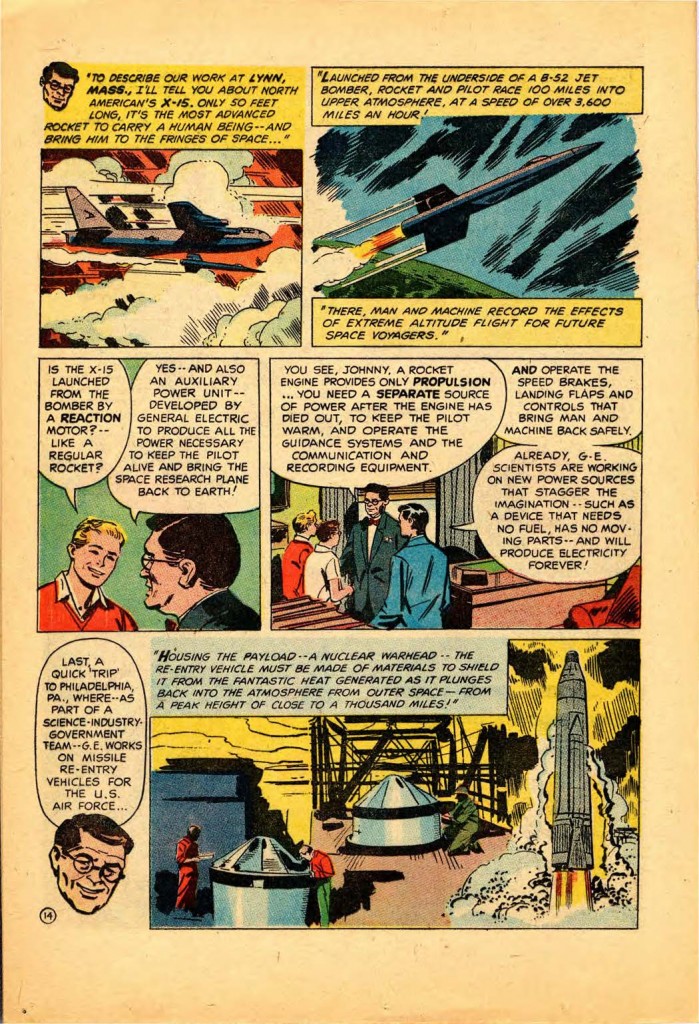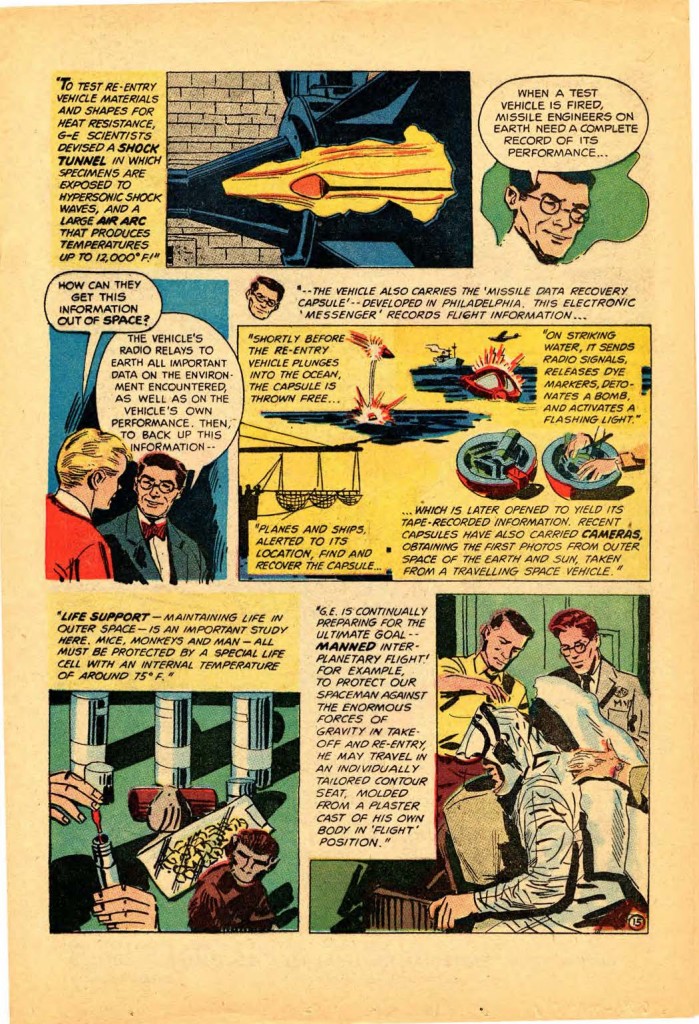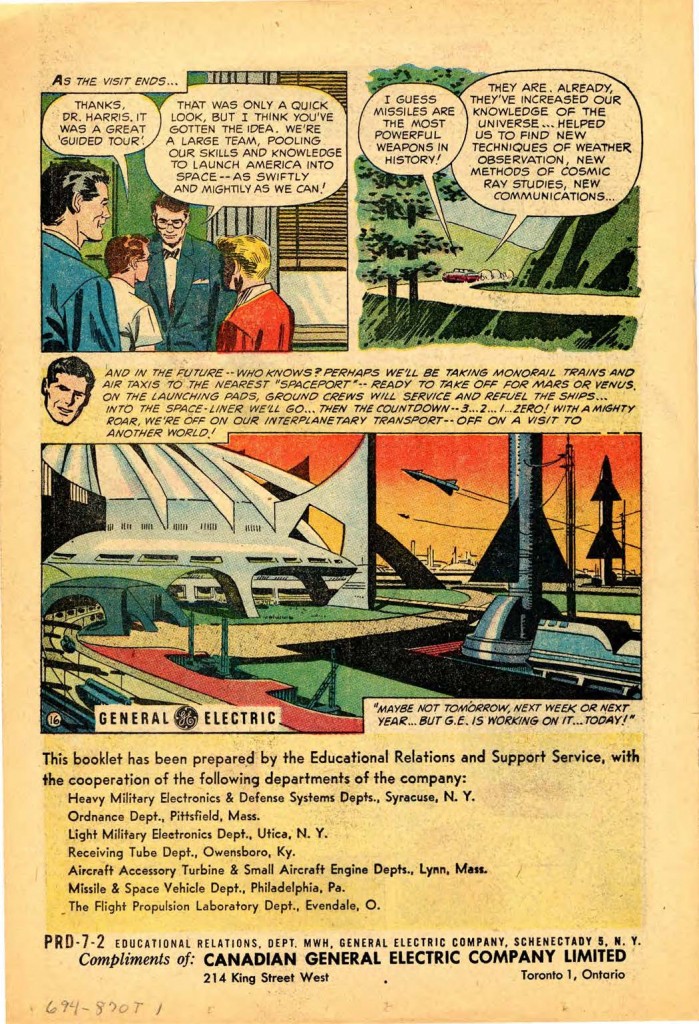 tags