October 8, 2019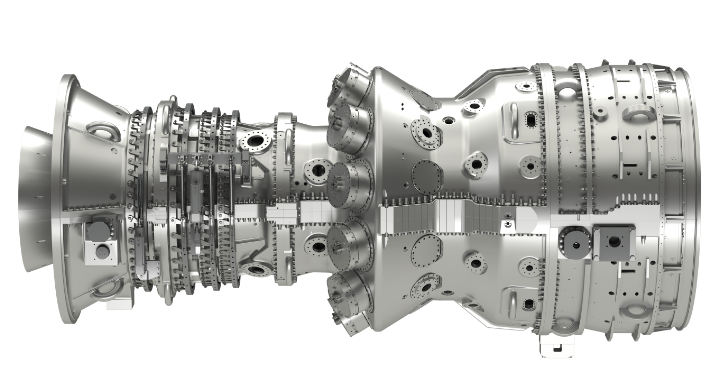 here.



One hour rolled into the next, and Alexis Laugerette still had no idea when the doctor would see him. In need of an MRI scan on his knee, Laugerette was engaged in that time-honored medical tradition: sitting in the waiting room, with no information on how much longer the wait will last. Many patients are familiar with this problem, but as luck would have it, Laugerette would find himself months later in a position to do something about it. A French-born biomedical engineer and physicist who works for a German healthcare IT company, Laugerette signed up for Techfest Munich, a hackathon that drew more than 400 participants in September to search for novel solutions to industry problems. The task undertaken by Laugerette and his team? Rethink the hospital waiting room.

What are you waiting for? Laugerette joined four other techies and got to work. Given 72 hours, the team came up with a concept they called Haoma, after an ancient religious symbol for health. Haoma uses machine learning to ease two main pain points in the patient experience, helping hospitals manage appointment bookings while providing patients with real-time information along with further information about the planned procedure. The team also added a smart sensor that monitors the environment in the waiting room, so staff can adjust the light intensity or the temperature in the room. "We envision coupling it with smart building technology," Laugerette said. "Imagine what you could do if you could change the lighting, change the music or change the heating levels. You can really envision a lot of ways to improve the customer experience."

Laugerette's team beat out five others to win the waiting-room challenge, sponsored by GE Healthcare — and advance to the next round. Click here to find out about Haoma's journey.



At a ceremony in Gulfport, Mississippi, over the weekend, the U.S. Navy celebrated the commissioning of the USS Cincinnati, the latest in its fleet of littoral combat ships. LCSs are small, agile ships that can move in excess of 40 knots, designed for near-shore operations but also able to operate on the open ocean. The USS Cincinnati is the fifth ship in naval history to be named Cincinnati — the first sailed during the Civil War, and subsequent Cincinnatis saw action during the Spanish-American War and World War II. Still, there are even more than five Cincinnatis at play in this story: The newest ship to bear that name is powered by LM2500 gas turbines built by GE Aviation, whose headquarters is in ... you guessed it.

One Cincinnati, two Cincinnati: To be accurate, the HQ is in Evendale, Ohio, a Cincy suburb. If it seems counterintuitive that a ship's engine would be built by an aviation company, well — long story. The journey of the GE turbine began a half-century ago in the air, when GE Aviation engineers set to work designing jet engines for massive Air Force cargo planes. It was a job so well done that descendants of those engines now power many civilian jets, in addition to Air Force One. The engines were so powerful and reliable that GE began to investigate other uses for them — including burning natural gas to produce electricity, and powering vessels operated by naval forces, shipping companies and even cruise operators worldwide. It's not just Navy ships that draw power from GE's tech. The turbines also power the world's fastest passenger ferry, the Francisco, shuttling across South America's Rio de la Plata between Buenos Aires, Argentina, and Montevideo, Uruguay.

Learn more here about the USS Cincinnati, here about the Francisco, and here about how jet engines ended up at sea in the first place.

 



1. Not True Blood

Researchers at Japan's National Defense Medical College created an artificial blood that could one day be given to patients regardless of their blood type.



2. Matter Of The Heart

At the University of Oxford, scientists have used artificial intelligence to find a biological "fingerprint" that could help doctors spot heart attack risk up to five years in advance.



3. Eat Like A Monarch

Scientists at the University of California, Berkeley, genetically engineered fruit flies to resemble monarch butterflies — at least insofar as they can devour toxic milkweed and not get sick.



Read more about this week's Coolest Things on Earth here.



— QUOTE OF THE DAY — 
"There could be very easy things to improve in the patient experiences."
— Alexis Laugerette, Haoma team member
Quote: GE Reports. Image: GE Power.
ENJOY THIS NEWSLETTER?
Please send it to your friends and let them know they can subscribe here.