October 10, 2019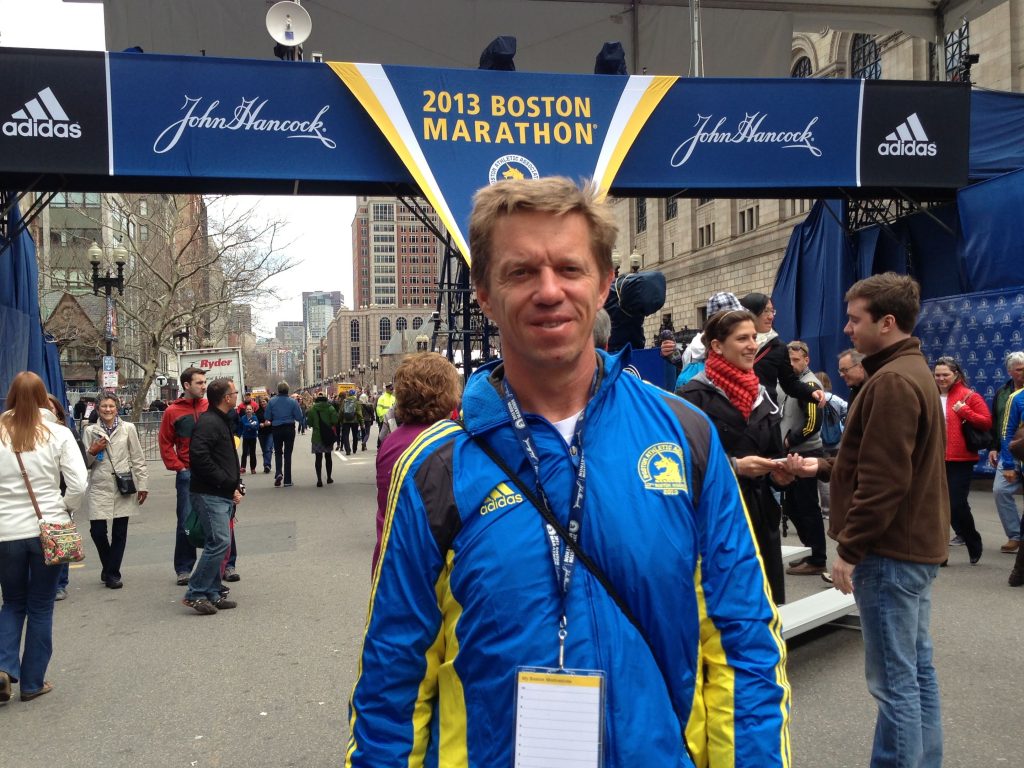 here about Bates' journey and about what GE Healthcare is doing to battle sepsis.



In a little pocket of northeastern Brazil known for its sparkling beaches and colonial architecture, the power company Centrais Elétricas de Sergipe is putting the finishing touches on a new power station that will generate 1.5 gigawatts — enough to supply the homes of 20 million Brazilians. One of the largest gas-fired power plants in Latin America, the Porto de Sergipe station will be one of the world's most efficient, too, thanks to three of GE's 7HA gas turbines. GE has come a long way in Brazil: The company first set up shop in the country in 1919 with a lightbulb factory in Rio de Janeiro. This year GE is celebrating not just a century in the vast South American republic but a number of milestones with partners around the world, including 50 years in Singapore and 70 years in China. Where tech is concerned, GE has always been a company that thinks big — but it's also a company that thinks globally.

Lightbulb moment: That's not likely to change, said Rachel Duan, president and CEO of GE Global. After all, there are still more than 1 billion people around the world who don't have reliable access to power. That's why GE is at work on a 100-megawatt wind-power project in Kenya and, since 2011, has helped bring more than 14 gigawatts of power online in Iraq, where the company has maintained a presence since 1965. The key to successful international relationships, Duan said, is treating every country as a partner for enacting change over the long term — and meeting countries where they are on the path of economic development. "Localization is not a one-size-fits-all approach," Duan said.

Learn more here about GE's wide-ranging global partnerships.



This week the 2019 Nobel Prize in Chemistry went to a trio of scientists whose work is powering laptops, electric cars and — more than that — the renewables revolution. John B. Goodenough, M. Stanley Whittingham and Akira Yoshino developed the lightweight, rechargeable lithium-ion battery, a technology that's also increasingly crucial to energy systems that use renewables like wind and solar. Because these renewable sources fluctuate, efficient storage is key to ensuring round-the-clock electricity. Whittingham began work on lithium-ion batteries in the 1970s, Goodenough continued development in the 1980s (and, at 97, is the oldest Nobel recipient), and Yoshino designed the first lithium-ion product for market. "The beauty of it is they built on each other's work to solve problems that really needed solving," Bonnie A. Charpentier, the president of the American Chemical Society, told The Washington Post.

Goodenough for renewables: Lithium-ion technology is also at the heart of GE's Reservoir, which is basically a very big battery — it's an energy-storage system designed at grid scale, meaning it can form a link between wind and solar farms and the electrical grids they feed into. As the Reservoir indicates, the future of energy is hybrid, pairing renewable operations with equally large storage solutions. Recently, when GE Renewable Energy launched its new business unit Renewable Hybrids, chief technology officer Mike Bowman called hybrids "the next frontier in renewables. It's a paradigm change driven by technology development and market development." And that's thanks, in part, to this week's newest Nobel laureates.

Learn more here about GE's Renewable Hybrids business, and here about the 2019 Nobel Prize in Chemistry.






— QUOTE OF THE DAY —
"It can be a risk to start a business in a country where we have to overcome new challenges and complexities. But we can't close our eyes to the opportunities and the chance to contribute to real economic growth and development around the world."
— Rachel Duan, president and CEO of GE Global
Quote: GE Reports. Image: David Bates.
ENJOY THIS NEWSLETTER?
Please send it to your friends and let them know they can subscribe here.