May 28, 2020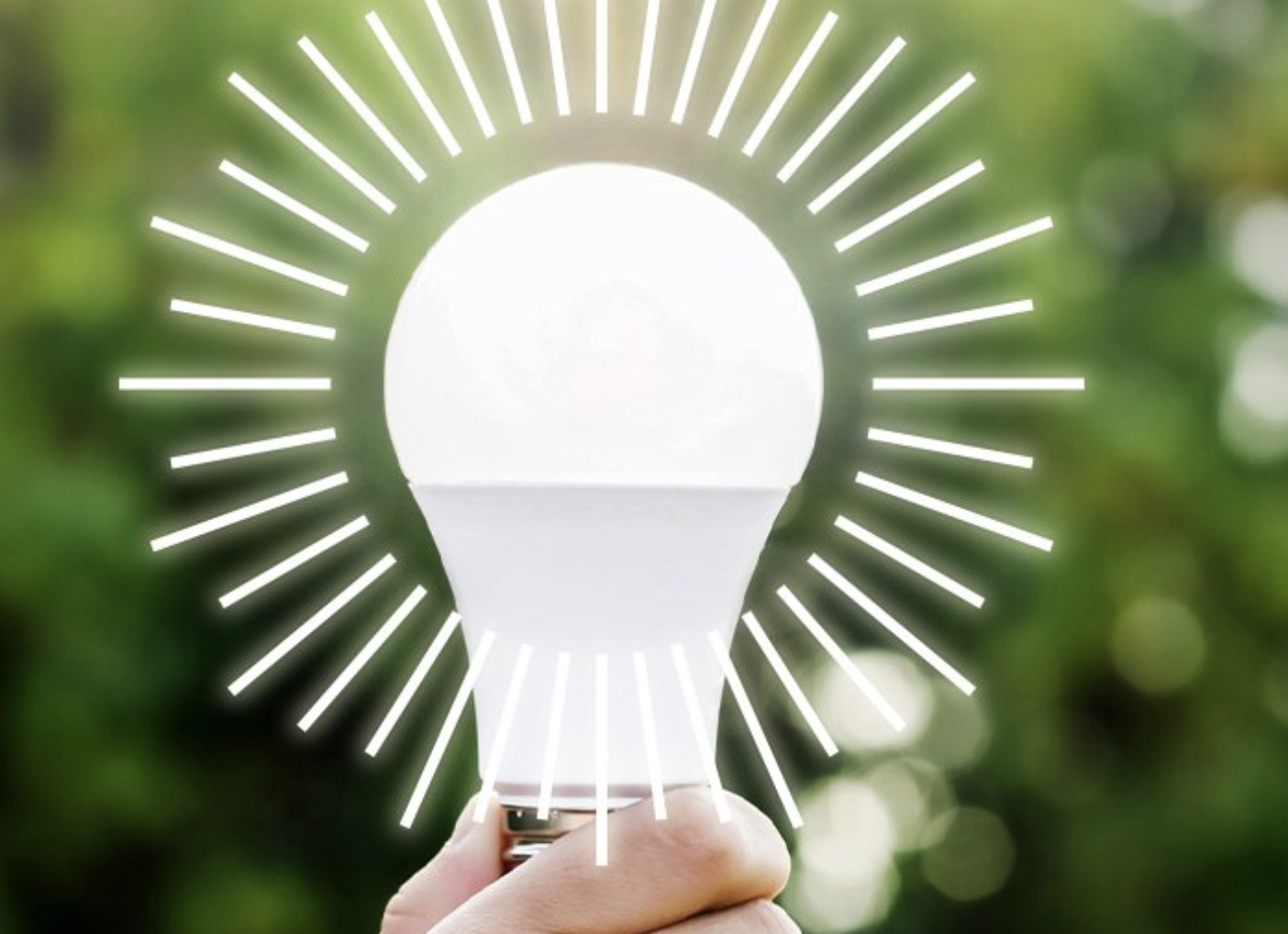 On Tuesday, GE announced plans to sell its Lighting business to Savant Systems Inc., in an agreement hailed by Chairman and CEO H. Lawrence Culp Jr. as "another important step in the transformation of GE into a more focused industrial company." The business has been part of GE's portfolio for 128 years since the company was co-founded by Thomas Edison, the inventor of the first practical light bulb. Savant Systems, on the other hand, was started in 2005 in Massachusetts by engineer, investor and entrepreneur Robert P. Madonna. It has grown quickly into a market leader with technologies and innovations that are defining the future of lighting and smart homes.
The proposed transaction with Savant Systems, Culp said, will allow GE Lighting to "continue its legacy of innovation, while we at GE will continue to advance the infrastructure technologies that are core to our company and draw on the roots of our founder."
Learn more here about GE's plans for its Lighting business.
Edison practically helped invent the power industry. The light bulb sparked a series of critical developments, as Edison went on to envision a utility that would efficiently generate and deliver electricity to customers from a central power plant — so they could light their own bulbs. In 1882, he introduced the very first electrical grid connected to his Pearl Street Station in lower Manhattan. The breakthrough made gas lighting — then a common form of illumination — obsolete. "We will make electricity so cheap that only the rich will burn candles," Edison was quoted as saying.
Next generation: The Pearl Street Station delivered direct-current power to only a small section of New York City, but the machines inside it — six Edison-designed "dynamos" — are the ancestors of the massive generators at the cornerstone of global energy today. A combined-cycle power plant using an ultra-efficient gas turbine from GE's HA class, for instance, can pump out as much as 1,282 megawatts, the equivalent electricity needed to power approximately 1 million U.S. homes. GE launched its line of HA turbines in 2014 and they swiftly began setting records for efficiency — though it's not just efficiency that makes them attractive. These machines are also smoothing the way for renewable energy to join the grid.
How? Find out below — and learn more here about the nuts and bolts of GE's HA gas turbines. GE's expertise in gas turbines also seeded a whole new business — GE Aviation. Find out more here.
Today, GE machines produce one-third of the world's electricity; 90% of power transmission utilities worldwide use the company's technology; and 40% of the world's energy is managed by its software. But there's more. Edison's light bulb also illuminated other breakthroughs. Avatars of the carbon filament Edison used in his early bulbs are being pressed into service as jet engine components. GE replaced the metal fan blades of its most powerful jet engines with their carbon-fiber composite counterparts for lighter and therefore more fuel-efficient aircraft. Engineers are exploring more applications for this wonder material: as the building blocks for record-breaking wind turbine blades, for instance, and for use in medical imaging machines. The X-ray machine, too, can trace its origin to Edison's inventive genius: GE co-founder Elihu Thomson rejiggered the Edison light bulb to emit X-rays, leading to the dramatic ability to peek inside the human body — a revolution in healthcare.
Edison himself never stopped creating: By the time he introduced the incandescent bulb, the Wizard of Menlo Park was already famous for creating, among other things, the phonograph. (Edison racked up 1,093 U.S. patents all told, giving birth to devices like the talking dolls he called "little monsters" and an electric pen whose design found its way into the tattoo needle.)
Read more about his inventions here.
HA turbines can ramp up to full power in just 10 minutes — an important capability as the world embraces sources of renewable energy like wind and solar. Those energy sources come with some challenges: Namely, the wind doesn't always blow and the sun doesn't always shine. Machines like the HA can quickly rise to meet the demand, as can grid-scale batteries — another technology Edison explored — that store energy produced by renewable sources for use when it's needed. Those are just two examples of the systems that GE's engineers are designing for the electrical grid of the future. But they're not the only ones.
Electricity superhighway: Edison lost the famous "war of the currents" to George Westinghouse, whose alternating current is still the preferred mode for most of the American grid. But his direct current is making a powerful comeback as a way to move electricity across long distances and from remote sources, such as offshore wind farms using powerful offshore wind turbines. At a facility in England, engineers with GE Renewable Energy's Grid Solutions business are developing smart and sturdy solutions for what's called high-voltage direct current. "With HVDC, you can send more power over the same transmission line corridor — as much as three times more, in fact," said Rafael Bonchang, a business development manager at GE Renewable Energy. Their GE colleagues are also using technologies like artificial intelligence and data analytics to create a smarter, more resilient electrical grid.
These technologies may seem like a far cry from the drawing of the first Edison bulb, which "looked more like battery-operated thumbscrew," according to Edison biographer Edmund Morris. But you can still see the inventor's light reflected in the work that engineers at GE continue to pioneer. As well as Edison's straightforward mission to serve the public: "Ultimately, nobody gives a damn what technology we have on the grid," said Jamshid Sharif-Askary, chief architect at GE Renewable Energy's Grid Solutions. "It's a means to the end. People want to come home and switch their lights on. That's the bottom line."
Learn more here about the ways that GE is wiring up the renewable age.
— QUOTE OF THE DAY —
"The grid is the largest industrial system built by mankind. It's a massive spiderweb with zillions of components, from hardware — the transformers, the substations, the generators — to digital software, monitoring devices and communications infrastructures that orchestrate the operation of the grid and help balance supply and demand."
— Vera Silva, chief technology officer of GE Renewable Energy's Grid Solutions
Quote: GE Reports. Image: GE Lighting.
ENJOY THIS NEWSLETTER?
Please send it to your friends and let them know they can subscribe here.