May 26, 2020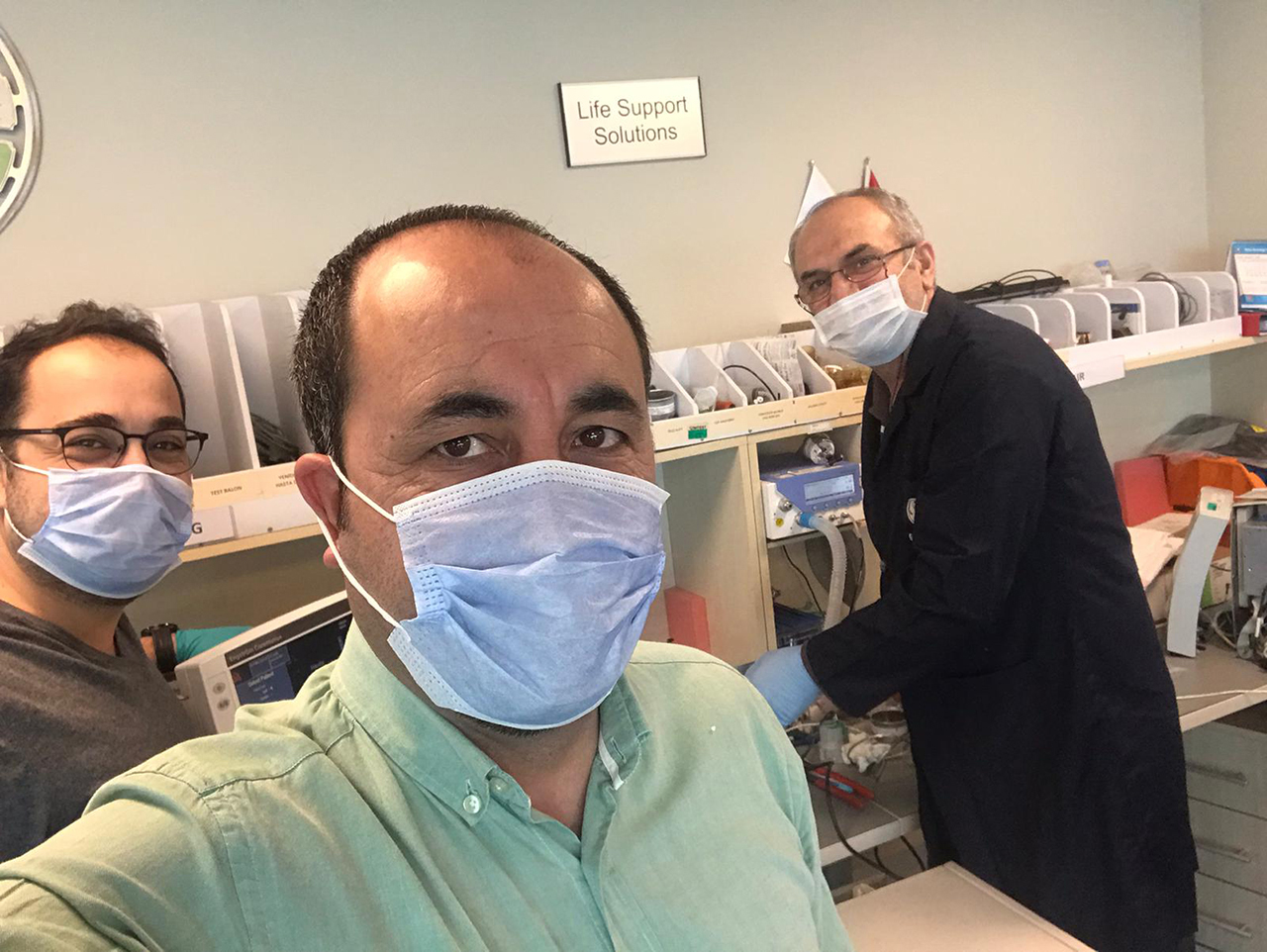 For good reason, the production of mechanical ventilators has been a focus of the fight against COVID-19: Those precious pieces of medical equipment help some of the most critical patients breathe, and manufacturers have ramped up output to meet the rising demand. But just as important are the ventilators already in the field, including older machines, that need to keep running smoothly. That's the job of service technicians like those working in GE Healthcare's Eastern Growth Markets (EGM), which includes Turkey, Saudi Arabia and the Middle East. "We overhaul them and get them back to the hospitals as quickly as possible," said Hady El Khoury, general manager for GE Healthcare's services division in EGM. "Every ventilator we're able to put back into use means another device to help support a patient in need."
Breathing new life: Working mostly out of two GE Healthcare regional repair centers in Turkey and Saudi Arabia, technicians have overseen more than 100 ventilator repairs since the outbreak of COVID-19 in the region; right now the machines account for about 80% of their workloads. Because many of GE Healthcare's devices are internet-enabled, technicians are able to repair them remotely, but ventilators usually require physical intervention — so technicians are careful to manage the risk, wearing personal protective equipment whenever they're on-site. Says El Khoury: "Their mission, our mission, has never been as critical as it is today."
Learn more here about the vital work of ventilator repair.
In the beginning, Mark Fuller was just trying to finish a woodworking project. But on a run to the store in mid-March, he couldn't find the respirator mask he was looking for. He went home and saw that the masks, which usually sell for 50 cents a pop, were going for about $30 apiece online, with demand driven up by the spreading coronavirus pandemic. But Fuller, who works for GE Additive in Cincinnati — where he helps design parts that can be 3D-printed for aircraft, rockets and even race cars — wasn't discouraged. He saw an opportunity to help. And the solution he devised eventually made it all the way to the U.S. Navy.
The mask printed 'round the world: Industrial 3D printing is demanding, precise work. But using a 3D printer at home, Fuller let his creativity loose, taking the physical outline of a face mask and stripping it down to a plastic ring that a wearer could attach a piece of fabric to. Then he shared his design with colleagues at GE Additive — who shared it with the U.S. Navy, which was seeking ways to keep its sailors healthy in the confined spaces of warships. The Navy tweaked the design further, and by early April, sailors and Marines were printing GE's mask by the tens of thousands. The design takes about 15 minutes to print and, by Fuller's estimate, costs about 9 cents worth of plastic. "I took the same principles we train with at GE Additive and applied it to the face mask," Fuller said. "A big part was the voice of the customer, the customer being everybody."
Read more here.
1. The New Reality
Medical teams in London are using mixed-reality headsets to treat COVID-19 patients while protecting themselves from infection.
2. Mr. T Cell
Two new studies are clarifying the role that T cells play in the immune system's response to coronavirus infection — and offer encouraging hints of how the body could develop long-term immunity.
3. Soft Spot
In Denmark, researchers discovered a crucial mechanism that might account for the ability of viruses to circumvent the body's immune system — and might lead the way to potential treatments.
Click here for more promising developments in the fight against the COVID-19 pandemic.
— QUOTE OF THE DAY —
"I designed it in a way that you can take the same core geometry and go and injection mold them or go and laser cut them. What machines are not being utilized for production today can be used to help save lives."
— Mark Fuller, senior design engineer at GE Additive
Quote: GE Reports. Image: GE Healthcare.
ENJOY THIS NEWSLETTER?
Please send it to your friends and let them know they can subscribe here.