March 24, 2020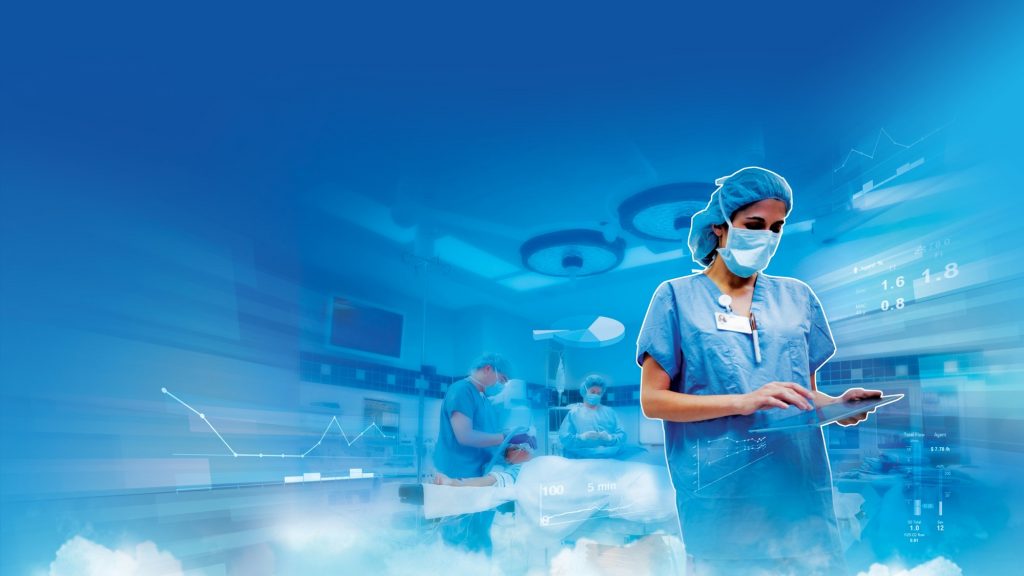 here.

As the world takes stock of what's required to fight COVID-19, there has been unprecedented demand for critical equipment — including ventilators, machines that help patients breathe. GE Healthcare announced last week that it's adding production lines, hiring workers and expanding output to help arm hospitals and medical professionals with the equipment they need to diagnose and care for COVID-19 patients. That means ventilators as well as CT scanners, ultrasound and mobile X-ray systems, and patient monitors. "Our dedicated teams are working around the clock to ensure that our customers and partners on the front lines have the equipment and servicing needed to diagnose and treat patients with COVID-19," said GE Healthcare's Murphy.

An evolving challenge:  To help speed the production of ventilators, which are essential for treating some of the most critical COVID-19 patients, the company is adding manufacturing lines and increasing the number of shifts to help factories assemble equipment around the clock — and it's also taking steps to ensure safe operations for its own employees. "As the global pandemic evolves, there is unprecedented demand for medical equipment, including ventilators," Murphy said. "We continue to explore all options to support this increased need."

Learn more here.

Just because he's spent most of the last three weeks at home doesn't mean Antonio Spera isn't on the front lines of the fight against COVID-19. The general manager for GE Healthcare in Italy, Spera has been working from a makeshift bedroom office in Milan to help ensure that doctors and nurses in the country have the tools they need for the fight against the illness. One of the most critical tasks? Making sure that ventilators, diagnostic imaging machines and other technologies are running, and running well. The need is dire, Spera said: "I visited an emergency department of a private hospital in Milan and I will never forget it. I've never seen anything like that."

Equipped for battle: Luckily, Spera and his colleagues are able to do a great deal of work remotely, like troubleshooting technical issues or rebooting imaging machines. They can also train medical staff on new equipment. "This is not something new that we implemented," Spera says. "But of course we have doubled the staff doing remote services in order to prevent engineers from going on-site and taking unnecessary risks." GE Healthcare is helping in other ways too: This past weekend, the company began delivery and installation of the ventilators, patient monitors and portable ultrasounds Italian hospitals urgently need.

Learn more here about how GE in Italy is helping healthcare workers combat the crisis.

This week the GE Foundation — the company's philanthropic arm — announced that it's making a seven-figure donation to the United Nations Foundation to fund treatment and research related to the COVID-19 pandemic. Specifically, the gift will go to the COVID-19 Solidarity Response Fund, an organization set up by the World Health Organization (WHO) and administered by the UN Foundation and the Swiss Philanthropy Foundation. "We're always willing to step up whenever and wherever we possibly can to make a difference in a time of crisis," said David Barash, the GE Foundation's executive director.

Foundation for improvement: GE's donation will go toward WHO's Strategic Pandemic Response Plan, which seeks to curtail the spread of COVID-19. Among other things, the plan aims to increase lab capacity and critical supplies, protect vulnerable patients and front-line health workers, set up intensive care units, and coordinate research and development of life-saving products. Barash, a practicing emergency physician at Boston's Beth Israel Deaconess Medical Center, said the donation likely won't be the foundation's last: "We are continuously looking at where we may be able to do something that's meaningful for the response."

Learn more here.

1. Rapid Detection

At the University of Oxford, scientists developed a test for coronavirus that returns results that can be read "by the naked eye" in less than 30 minutes.

2. Fresh Air

A new initiative called Open Source Ventilator Ireland is tapping engineers, designers and medical providers around the world for rapid development of a low-cost, easy-to-assemble emergency ventilator.

3. Ginning Up Solutions

Several distilleries in the U.S. and England have added a new product to their business lines: They're using high-proof alcohol not just for gin and vodka but to create hand sanitizer, which is in high demand worldwide.

Click here for more promising developments in global health.


— QUOTE OF THE DAY —

"As human beings, and especially as Italians, you are outgoing, you want to see people and now everyone is sitting in her or his house or apartment. That's really tough. But all together, we will rise to the challenge."

— Mathias Goyen, chief medical officer for GE Healthcare in Europe

Quote: GE Reports. Image: GE Healthcare.
ENJOY THIS NEWSLETTER?
Please send it to your friends and let them know they can subscribe here.