June 6, 2019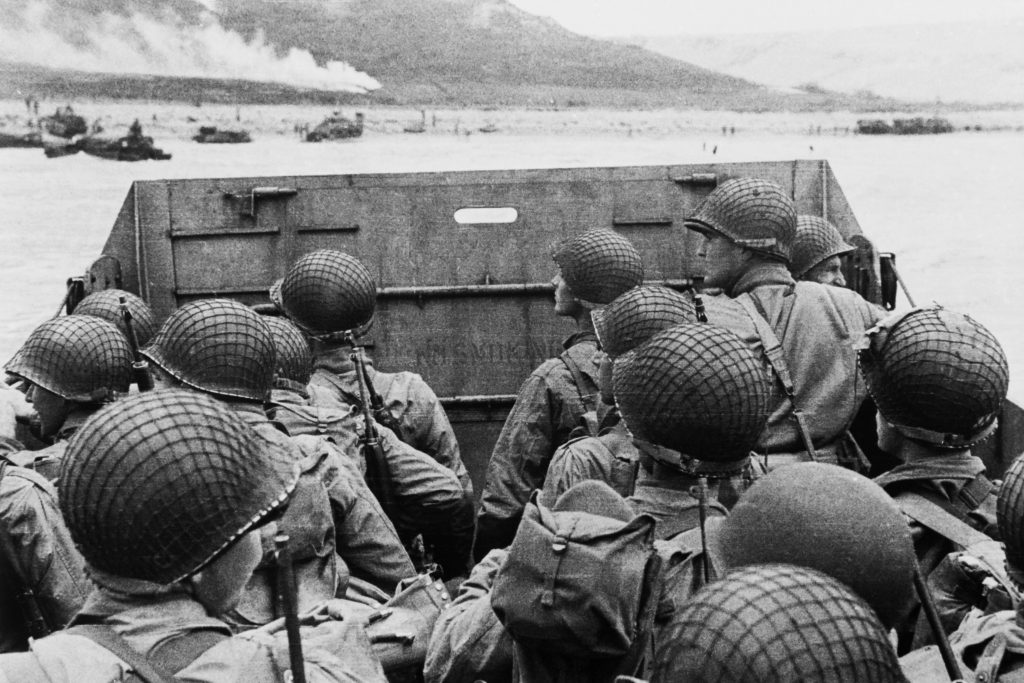 here
 about how GE employees contributed to the war effort — and have played a role in the lasting peace it made possible.
It's been a big week for words that start with "b" and rhyme with "million": Jay-Z became the first hip hop star to 
become a billionaire
, and the CFM jet engine became the first engine family in aviation history to achieve 1 billion flight hours. That equates to more than 200 billion miles, or roughly 20 round trips to Pluto. And while CFM engines aren't actually certified for interplanetary travel, they've consistently broken the barriers of what was thought possible — starting at the very beginning, in 1970, when three aviation executives from France asked some of GE's top brass out for cocktails in a Boston hotel. The iconic American company was then producing jet engines mostly for military planes, but the French execs had a proposal: Why not give civilian aircraft engines a bigger runway?
A star is born: The meeting led to a new turbofan engine and a new company — CFM International, a 50/50 joint venture between GE Aviation and France's Safran Aircraft Engines that's flying high to this day. The engines that eventually resulted from that Boston meeting now power 20 different types of commercial and military aircraft for more than 600 operators around the world. Today orders for all CFM engines have surpassed 50,000, of which an unprecedented 35,000 have been delivered. And while this baby has been around for a while, it's recently hit a growth spurt: While it took the fleet more than 25 years to reach the first 500 million hours, in November 2010, it's more than doubled that number in just the past eight years.
"I'm not a businessman / I'm a business, man." — Jay-Z, and CFM International, too. Read more
here
 about how the CFM family of engines got to a billion.
Maybe it's the Southern Hemisphere's version of "I'll eat my hat": Three years ago, when the GE Aviation team was working up a bid to supply engines to a fleet of new Boeing Dreamliners ordered by Air New Zealand, sales director Dave Kelly promised that if the deal went through, he'd jump off Auckland's Sky Tower. At the time, it seemed like a remote possibility — the airline had been using Rolls-Royce engines for the past 15 years. Next thing anyone knew, though, GE Aviation was on the hook to supply GEnx engines to eight new Boeing 787-10s, and Kelly was on the hook to leap into the skies over New Zealand's biggest city from a perch almost 200 meters in the air. Be careful what you wish for.
If wishes were horsepower: The engine order, which includes an option for 12 more, is valued at more than $480 million at today's list price. As the event loomed, jumping from a building looked to Kelly like another kind of tall order, particularly from his bird's-eye vantage at the top. "It was not a nice day," recalled Kevin Hart, CEO of GE in New Zealand, who joined Kelly for the jump. The stunt wasn't the only knock-on effect of the deal; GE is also being considered for additional service contracts on the engines. And the Air New Zealand approval might help it expand into other business activities in the region, such as gas and solar power. "Air New Zealand is considered a well-respected brand in the country," Hart said. "When we talk to other GE customers about Air New Zealand, it really helps to build confidence."
You know what else builds confidence? Leaping off a building. Find out more about how that went 
here
.
— QUOTE OF THE DAY —
"We've spent the better part of the last three years developing a relationship with these guys, after not winning a deal at the airline for over 15 years. It was very much of a team effort to rebuild trust and credibility."
— Kevin Hart, CEO of GE New Zealand
---
Quote: GE Reports. Image: Getty Images.
ENJOY THIS NEWSLETTER?
Please send it to your friends and let them know they can subscribe here.