June 4, 2020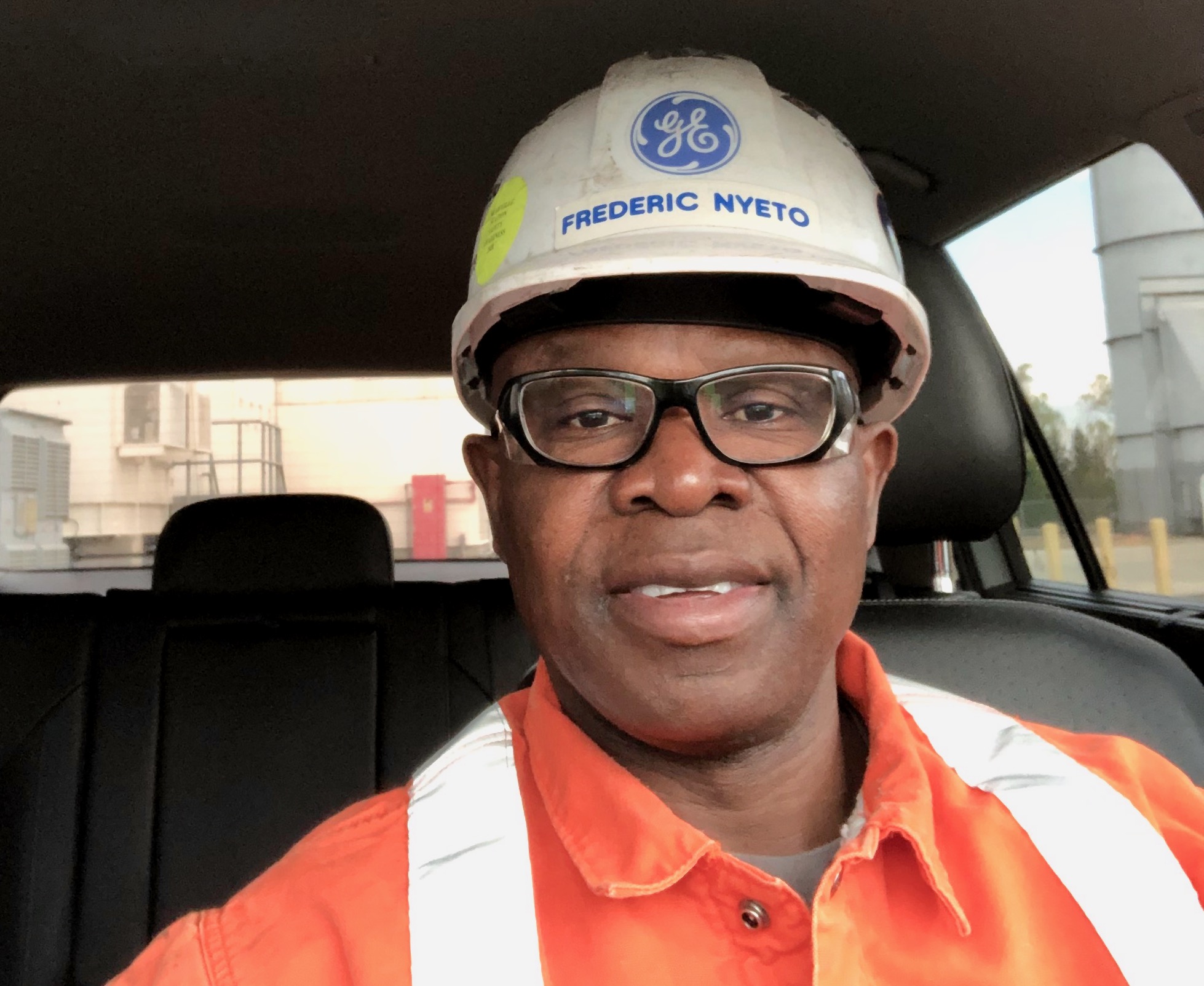 Frederic Nyeto had always dreamed of taking a road trip across the United States, and a couple months ago he got his chance — sort of. As a five-year veteran of GE Renewable Energy's Grid Solutions service team, based outside of Montreal, Nyeto often travels to handle planned repairs on power plants. In March, his supervisors were looking for a technician to perform vital maintenance on massive circuit breakers at a few sites in the U.S. But the circumstances were out of the ordinary: Because of the coronavirus, that technician would have to travel solo and practice social distancing measures. Nyeto raised his hand.
From the mountains, to the prairies: Thus began his great voyage. Flying to the Pacific Northwest, Nyeto rented a car and proceeded to drive 5,000 miles across the country, through 21 states. Going this way and then that, he started at a hydroelectric plant in Chelan, Washington, and then on to a generator in need of repair in Atlanta, and then back again toward Tempe, Arizona. It was a lot of time in the car and hotels outside of city centers, a lot of plastic-wrapped fruit and veggies from various local groceries. But, Nyeto said: "Boring? Certainly not! It is almost a dream to travel across these vast stretches of western and eastern United States. All these long straight roads, which seem to go on forever, allowed me to discover other facets of rural America. It's a wonder. It's almost like a fairy tale."
Learn more here about Frederic Nyeto's great American road trip — and about the work he did along the way.
The COVID-19 crisis is changing healthcare, both in the moment and — as GE Healthcare CEO Kieran Murphy pointed out in a recent op-ed — in the long term, too. "COVID-19 has highlighted the need to build and truly invest in and scale a new digitalized infrastructure — and quickly," Murphy wrote. One part of healthcare's digital future is artificial intelligence, which GE Healthcare has already been incorporating into its technologies. That head start has proven beneficial during the pandemic, as physicians on the front lines have turned to AI-enabled tech to help treat the patients who need it most.
Future vision: Take ultrasound, more commonly associated with imaging fetuses in utero. COVID-fighting physicians have turned to ultrasound, though, to get a quick look at the lungs of infected patients and assess the extent of infection with the help of AI, whose algorithms can detect subtle patterns in the grayscale images. AI is helping on the level of the individual patient, but can also be a good systems manager: Some 64 Oregon hospitals — representing about 90% of the state's beds — have begun coordinating with the Oregon Capacity System, based on GE Healthcare's Critical Resource Tile, which uses AI to help maximize life-saving resources such as intensive care units and ventilators. "It's easy for clinicians to instantly see where the hot spots and excess capacity are across the whole network," said Jeff Terry, chief executive of GE Healthcare's clinical command centers.
This technology is proving crucial in a crisis — but it's also illuminated the way artificial intelligence is already making healthcare smarter, faster and more efficient. Learn more here about AI-enabled information sharing in Oregon, and here about how smart ultrasound can help in the emergency room.
The global energy industry has had to adapt quickly to the evolving demands placed on it by the COVID-19 pandemic. It's confronting the challenges that face other industries, such as supply chain disruptions, as well as industry-specific ones, like different peak energy demand times. A new IEEE white paper explores how the industry has responded so far — and what lessons operators and utilities can learn from that response going forward. "The COVID-19 pandemic shows how, now more than ever, the reliable, resilient and cost-effective delivery of electrical energy is critical for our society," said Frank Lambert, president of IEEE's Power and Energy Society. GE, among other companies, is working to ensure that delivery stays on track.
Always online: A key piece is remote operations software — which GE Digital has already put into place in many utilities. For more than a decade, as GE Reports detailed, utilities have used such software to enable key personnel to keep an eye on things from off-site, troubleshooting problems as they come up. During the pandemic, that kind of capability has given plant operators real-time monitoring and control access to operations from a laptop or other mobile devices over a secure connection. Such nimble systems could hasten the arrival of a new normal, as GE Digital CEO Pat Byrne said recently: "The longer this situation lasts, the more demand there will be on connected machines, artificial intelligence, machine learning, business analytics and other tools that allow business processes to be optimized and improved."
Read more of Byrne's thoughts here, and click here to find out what the energy industry is learning from the first few months of a global pandemic.
— QUOTE OF THE DAY —
"There were moments when I felt lonely, because often, even in the middle of the day, I didn't even see cars for about 10 or 15 minutes. I wondered if I am still on planet Earth."
— Frederic Nyeto, GE Renewable Energy's Grid Solutions service team
Quote: GE Reports. Image: Frederic Nyeto.
ENJOY THIS NEWSLETTER?
Please send it to your friends and let them know they can subscribe here.