In 2006, MIT's then-president Susan Hockfield asked university experts to name the biggest challenge for the next decades. "By far, the most common answer she got back was energy," says Robert Armstrong, director of the MIT Energy Initiative (MITEI), the school's hub for energy research, education and outreach.
MITEI (pronounced "mighty") launched after Dr. Hockfield, who is on GE's board, assumed office. Today, the initiative runs eight Low-Carbon Energy Centers that work with companies and government to "develop deployable solutions that can move the needle on meeting future energy needs while simultaneously addressing climate change."

On Tuesday, GE announced it would work with MITEI on energy research and support it with $7.5 million over the next 5 years. GE, which is building its new headquarters in Boston, just across the river from MIT, will also contribute to MITEI's Seed Fund to support early-stage energy research proposals. We sat down with Armstrong to talk about MITEI and the new collaboration Here's an edited version of our conversation.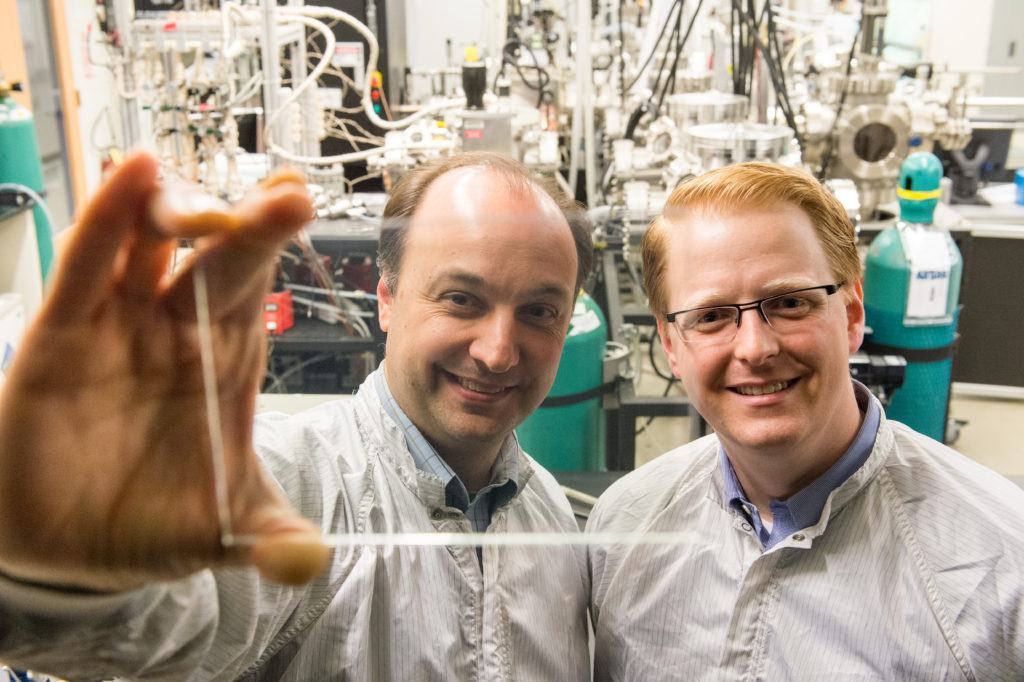 Above: MITEI is supporting technologies like transparent solar panels that could cover everything from windows to smartphone screens. Image credit: Justin Knight/MITEI Top: GE Power CEO Steve Bolze (left) and MITEI director Bob Armstrong in Cambridge, Massachusetts on Tuesday. Image credit: Bryce Vickmark/MITEI

GE Reports: When did MITEI launch?

Robert Armstrong: We started at the end of 2006. We were the vision of Susan Hockfield, who is incidentally a neuroscientist. She served as President from 2004 until 2012 and when she gave her inaugural speech, she said that her two major priorities were energy and the convergence of life sciences and engineering.

GER: What happened over the last decade?

RA: We've engaged more than 300 faculty at MIT—some 30 percent of the total faculty number—from all five engineering schools. We also engage literally thousands of students, and we bring all that talent together to do research, to develop new technologies, to educate, and to do outreach. We work on making today's energy systems more efficient. But we also work on developing transformative technologies for the long-term, like solar, energy storage, biomass conversion, and geothermal. We take what we've learned and inform the public debate on issues of energy.

GER: Can you give us some concrete examples?

RA: We have made photovoltaics that are transparent. You could coat windows with them, but the building's occupants could see outside. The coating could also cover the glass on your cell phone or tablet, so that it could charge while you're using it.

GER: What about energy storage? The world needs a good battery.

RA: Absolutely. One company we spun out, called Ambri, looks at grid-scale energy storage, specifically a liquid metal battery designed to be able to take in very large amounts of current, and put large amounts of current out onto the grid. That technology incidentally started as a MITEI seed fund project and GE will be participating in the seed fund program with us, helping us decide what are good new technologies to try out.

GER: The world will need to dramatically increase power supply quickly. What about large-scale power generation?

RA: We work on making today's energy systems more efficient. For example, we are developing more efficient condensers for existing coal-fired and gas-fired power plants that use steam turbines. We are using a methodology called chemical vapor deposition, which more efficient almost by a factor of 10. It turns out you can retrofit existing condensers with this technology, so it's potentially a huge win with the existing thermal power infrastructure, and eighty-five percent of the world's electricity is made with thermal power plants. That's a huge opportunity.

GER: Many of those thermal power plants serve growing continents and countries like Africa, China and India. But they also emit lots of CO2. How do we reduce their carbon footprint and generate more power at the same time?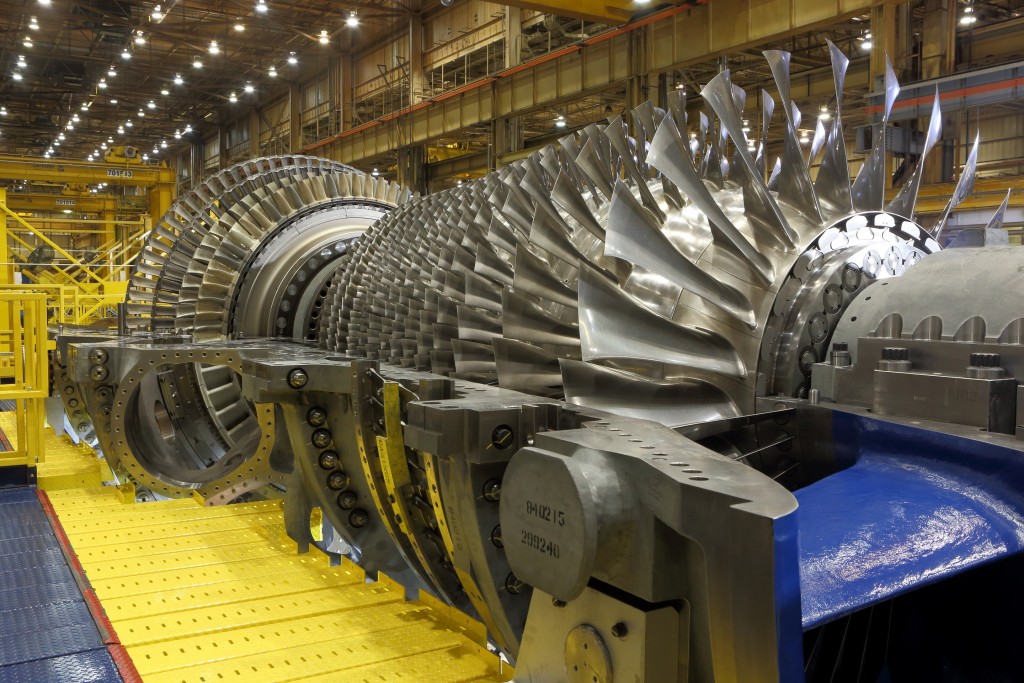 GE machines, like the gas turbine pictured above, generates one-third of the world's energy. Image credit: GE Power

RA: This is a two-pronged challenge. On the one hand, there are some 1.2 billion people without substantial access to electricity, and many more to do not have enough energy to provide them with a quality standard of living. But we also have to decarbonize the world.

Over the last year there has been a campus-wide conversation on climate change and what the world, the U.S., and MIT should do about it. We published an action plan on climate change and a key element of that plan is our set of eight low-carbon energy centers. GE is joining four of those centers focusing on solar, energy storage, the integration of renewables into the system, and carbon-capture, utilization and storage. Most of the world relies on fossil fuel sources for energy today, and that's going to continue for decades to come. GE makes equipment for these power plants. The key is to get CO2 emissions lowered in those technologies.

MIT has a large footprint in countries like India; so does GE. We see that as a win-win-win. We think, this is a win for MIT to have this kind of partnership, and access to good ideas from GE; we think it's a win for GE, in getting some really novel technology and thinking from MIT; and I think it's a win for the world, in getting more energy, and less carbon.
Categories
tags