GE acquired the power and grid business of the engineering company Alstom on Monday, creating a new global industrial powerhouse. The ink on the deal is still fresh, but it isn't the first time the two companies have met. In fact, they both sprung from the same roots.
GE came to be in 1892, when New York financier J.P. Morgan organized a merger of equals between Thomas Edison's Edison General Electric Company and Elihu Thomson's Thomson-Houston Electric Company to form GE. Thomson-Houston's top executive, Charles A. Coffin, became GE's first president.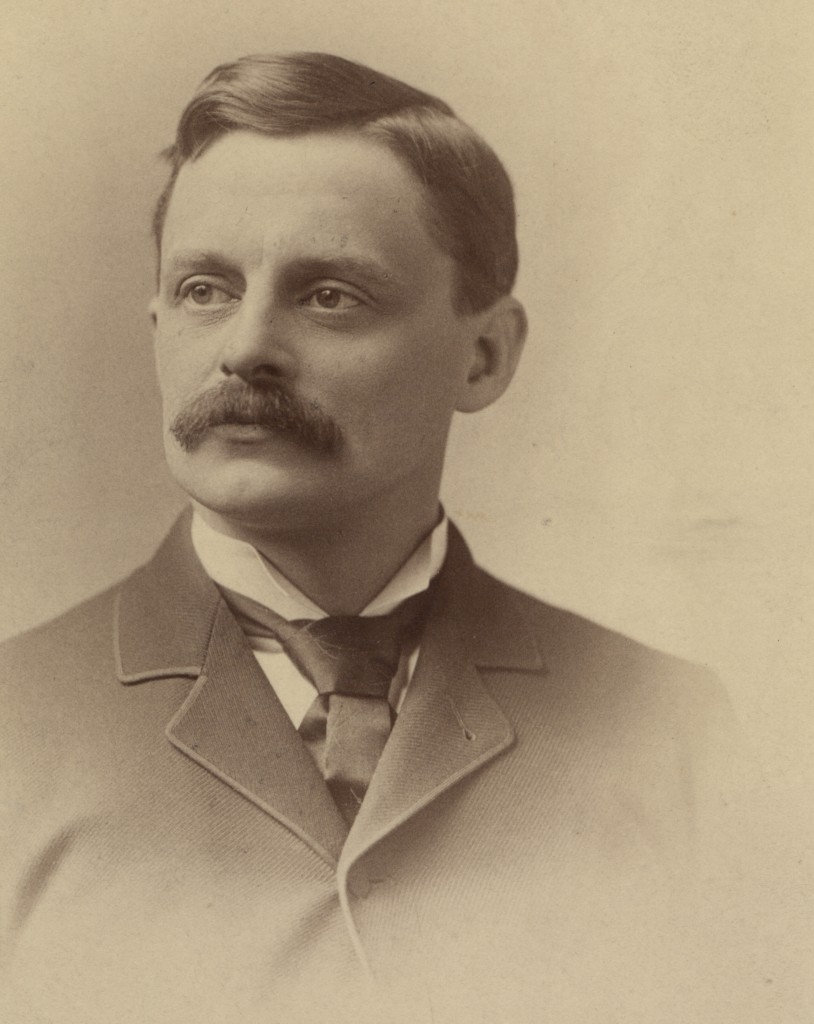 Above: Thomson's early work with dynamos, arc lamps, and alternating-current power made him one of the top inventors of the late 19th century. His Thomson-Houston company merged with the Edison General Electric Company in 1892 to form GE. Top GIF: Top image: Thomson looks through a telescope at his observatory in Swampscott, Mass. Image credits: Museum Innovation and Science Schenectady

Like Edison, Thomson was a tinkerer and inventor from an early age. "Having worked, at eleven years of age and on, with electrical apparatus, generally of my own construction, it was natural that I should have acquired an intense interest in all advances in electrical science and its applications," Thomson wrote in a letter. His interest was so intense, in fact, that his name still survives – albeit in a slightly altered form – as the last three letters in Alstom's name.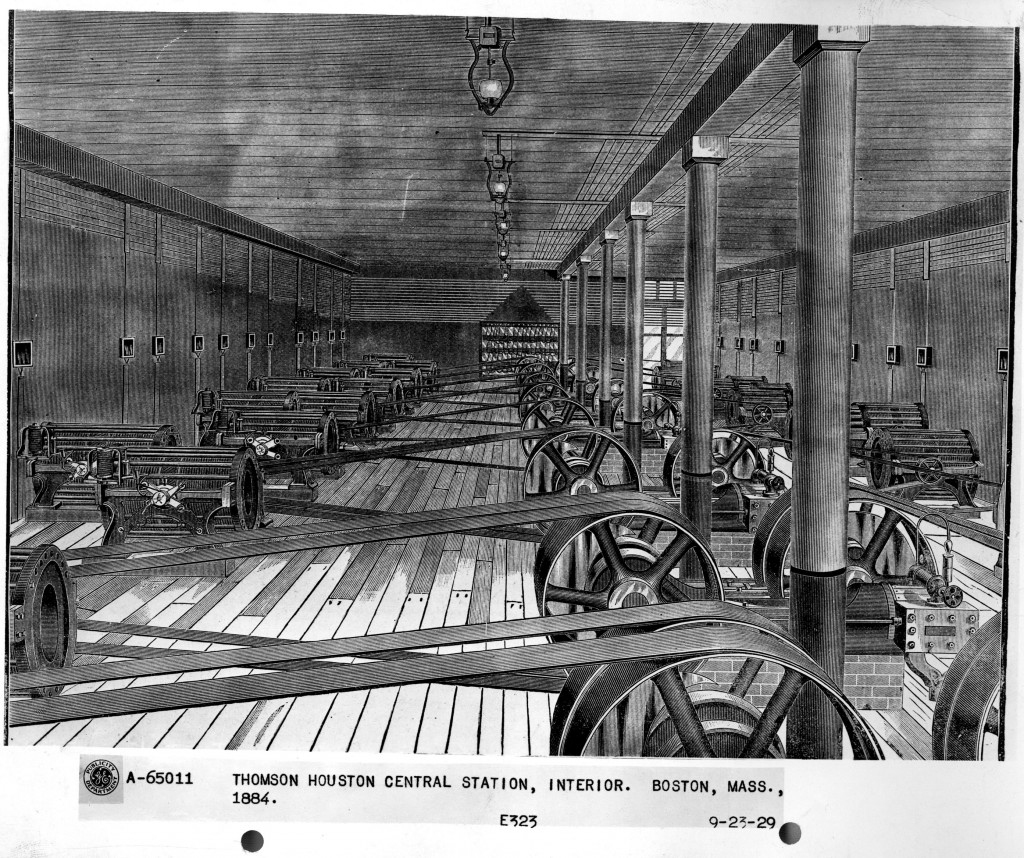 Even before the merger, both Edison and Thomson were keen on exporting their products but were running into legal barriers. "In the case of foreign companies notably the French Company…everything without exception must be manufactured in France so as to conform to the French patent law," the Edison Bulletin reported about Edison's French subsidiary in June 1882.

To overcome the opposition, Thomson-Houston incorporated in France a group with the ungainly name of Companie Francaise de L'Exploitation des Procedes Thomson-Houston (CFTH) and in 1893 GE gave it "exclusive rights in all lines of electrical products and systems in France," according to GE's historical business review.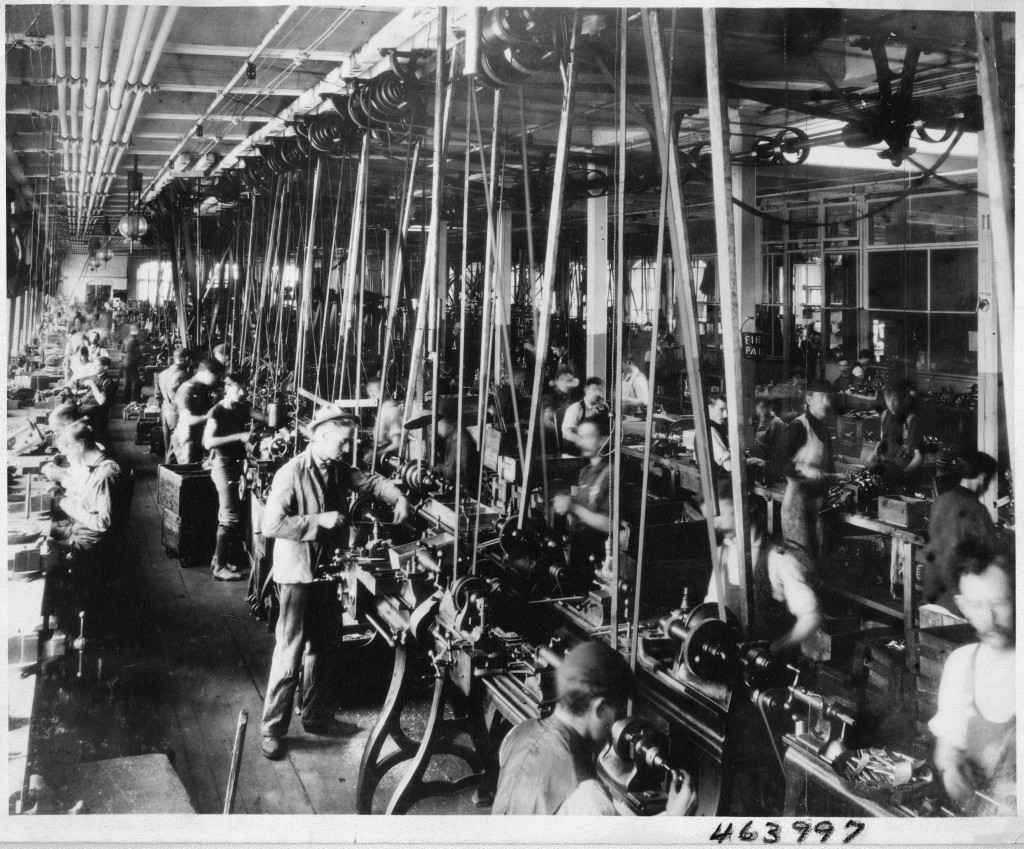 A Thomson-Houston plant in the mid-1890s, shortly after the company merged with Edison General Electric Co. to form GE. Image credit: Museum of Innovation and Science Schenectady

In 1928, CFTH combined with France's Sociéte Alsacienne de Constructions Mécaniques to create Alstom – or Alsthom, as it was then known – to become a major builder of power plant and other heavy technology.

The business was headquartered in Belfort, France. In 1959, GE gave Alstom rights to manufacture gas turbines there, and then bought back the business in 1998.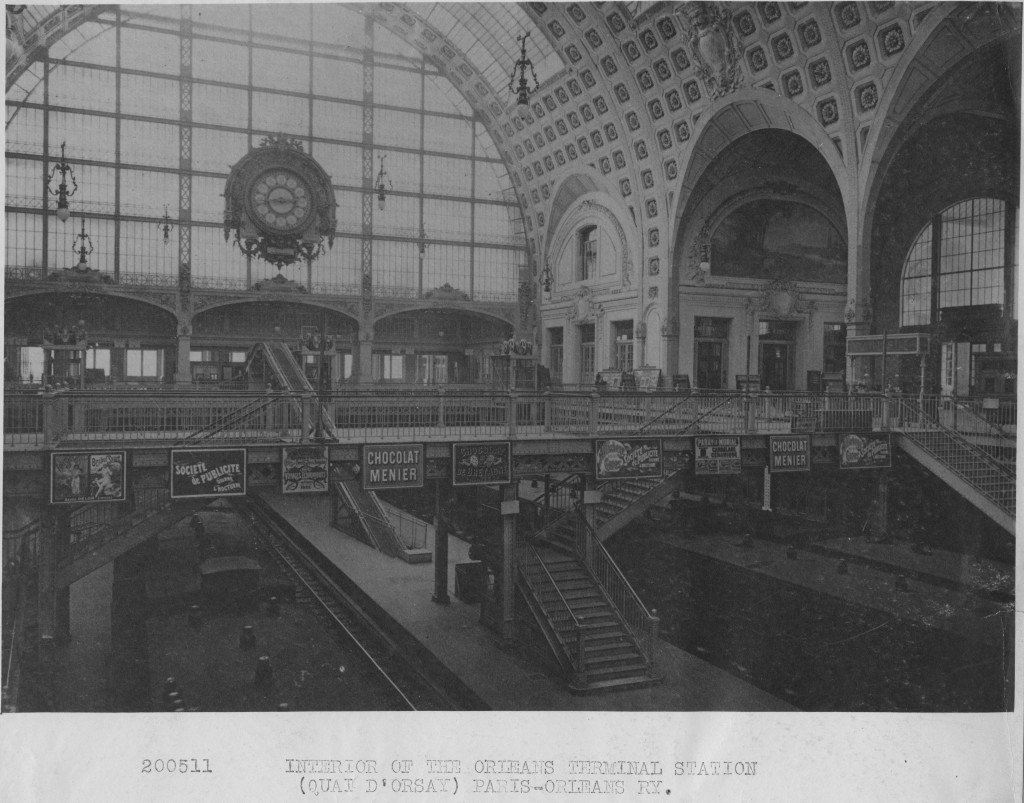 In 1903, the Paris Orleans Railway Station was powered by Thomson-Houston technology. Image credit: Museum of Innovation and Science Schenectady

GE still makes turbines in Belfort, including the 9HA, aka "Harriet", the world's largest and most efficient gas turbine.

Thomson was born in England in 1853 but moved to America as a boy. When he was 11, he became so fascinated with electricity that he built an electrical machine out of a wine bottle. "I got my first view of electric sparks from that machine, my first knowledge of electricity from that machine," Thomson told a biographer.

After graduation from high school, he taught science and became a professor at the age of 23. In 1880, he and his high school colleague Edwin Houston started a business selling arc lamp systems. They were so successful that a decade later their company rivaled Edison and Westinghouse Electric Co.

After the merger with Edison, Thomson became GE's chief engineer and encouraged the company to establish a research laboratory in Schenectady, NY. The lab became GE Global Research.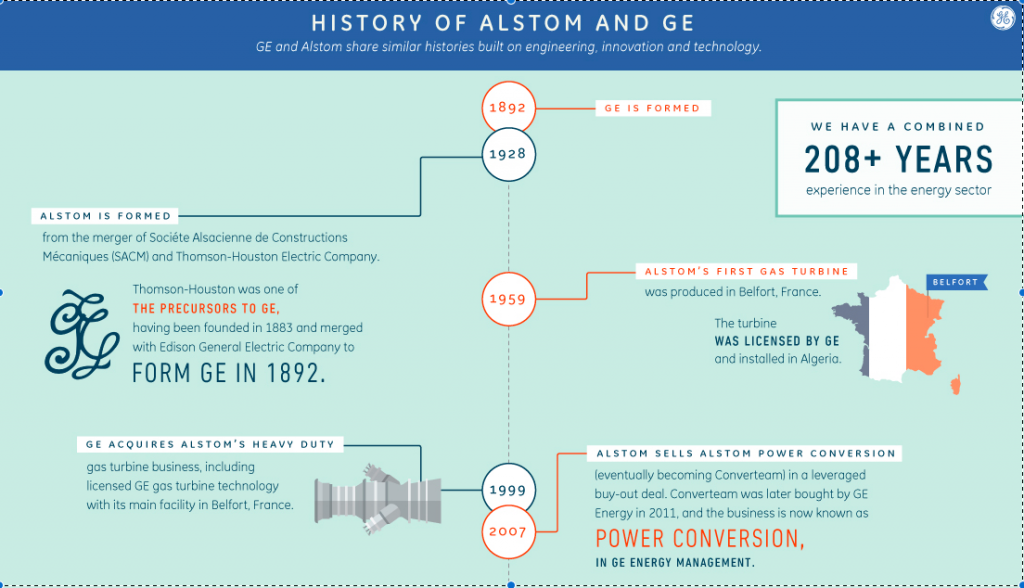 Over his career, Thomson made pioneering contributions to the development of alternating current systems, dynamos, electric streetlights and railroads, x-rays and other technologies. He received more than 700 patents.

Today, scientists at the lab he started are developing software that connects machines to the Industrial Internet, advanced manufacturing methods like 3D printing, and supermaterials such as ceramic matrix composites (CMCs), which are already flying inside jet engines.

"The historical narrative of electrical events in the pioneer days," Thomson wrote," carry me back in retrospection to the time when I first began to see that the electrical applications must have a great future and especially that electric illumination would probably be the earliest development on a large scale."